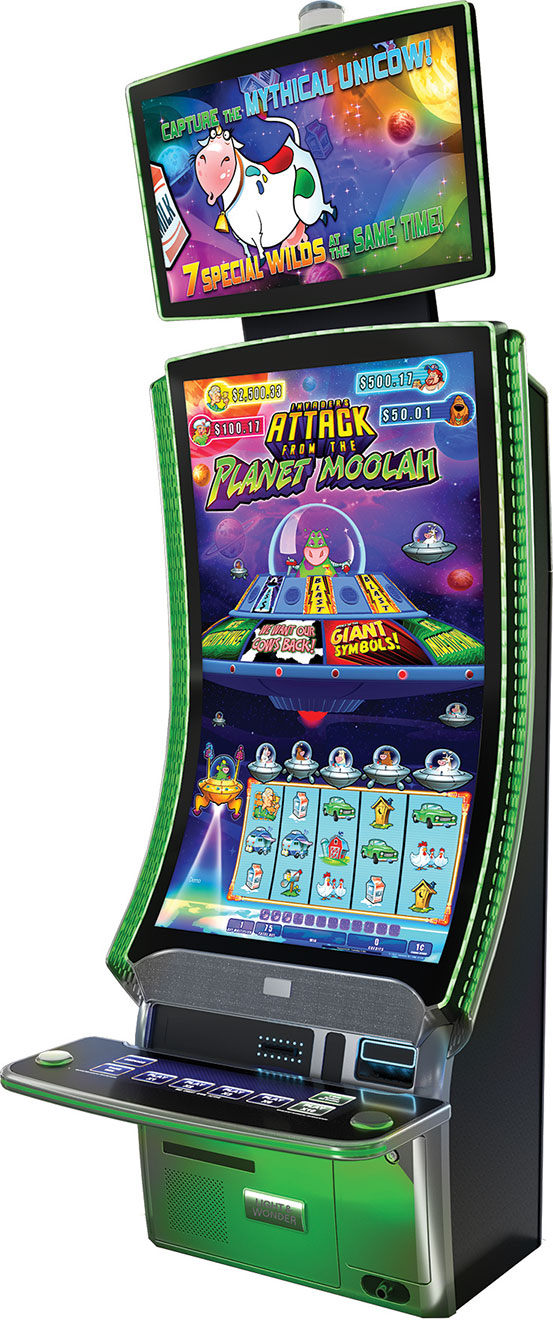 Light & Wonder
Phone: (702) 897-7150
lnw.com
Class II
INVADERS ATTACK FROM THE PLANET MOOLAH™

These space cows just don't know when to stop. Here they are in Invaders Attack from the Planet Moolah™ looking for more targets in the Class II market, slipping through in the stunning vehicle that is Light & Wonder's Kascada™ cabinet. A core aspect of this game is its cascading reels mechanic, where winning spins are paid out followed by all symbols involved in the win disappearing. This drops more symbols down with more potential for payouts. Landing four or more cascades in a row triggers the spaceship bonus, which gives the player free games in one of three different possible game modes as chosen by a wheel spin, adding excitement and variability. Invaders Attack also features cows with different bonuses. If a bonus cow is part of a winning combination, the player gets that bonus on the cascade that will immediately follow payout, leading to even more great variety in gameplay. Included among these cows is the legendary Unicow, which gives four different bonuses all by itself. Keep an eye out for it in this great entry in a fan-favorite franchise. Now go get those cows.