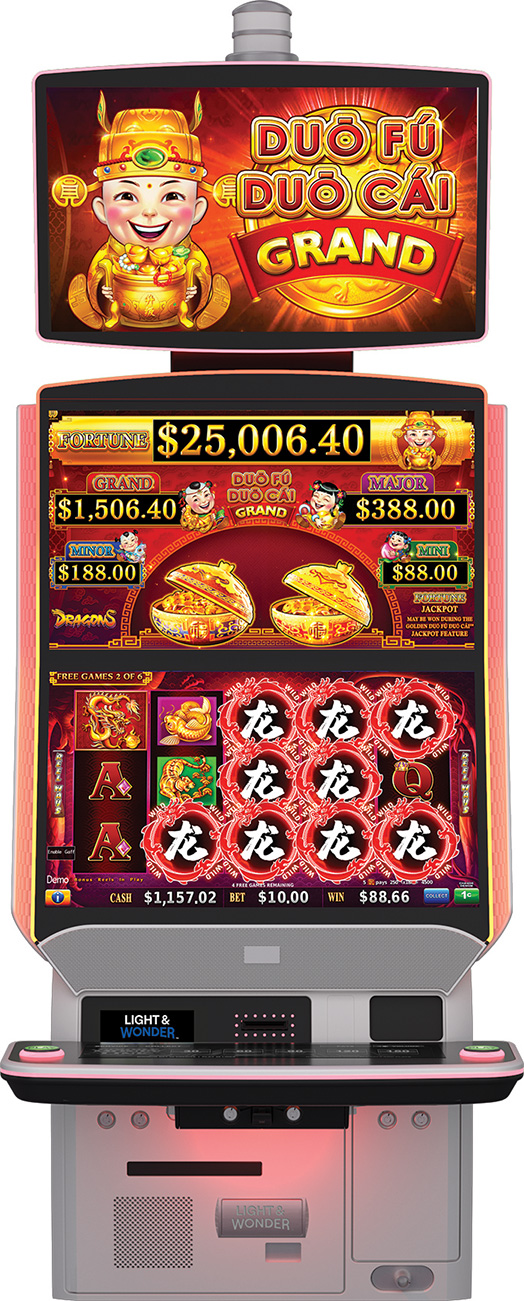 Light & Wonder
Phone: (702) 532-7700
lnw.com
Class II
DUO FU DUO CAI GRAND – DRAGON™

Duo Fu Duo Cai® is as much a staple of Light & Wonder as Light & Wonder is a staple of the gaming community. It's a wonderful, tried-and-true vehicle of success loved by many. Thankfully, this train gets to keep on rolling. Following a successful Class III launch, Duo Fu Duo Cai Grand – Dragon is making its way to the Class II market, bringing back the delightful double-pot true persistence feature with enough spice to keep players coming back over and over. In Dragon, volatility choice is available during the free bonus games, allowing a player to choose from 3-15 free games. Depending on the player's choice, different amounts of guaranteed wilds will show up during those games, giving the player a fun way to control what kind of experience they want to have. Naturally it wouldn't be a Duo Fu Duo Cai game without the Fu Babies®, and they get their appearance in the game's pick feature, offering a path towards all the jackpot levels this exciting addition offers. All this ensures that Dragon will be enjoyed by many for quite some time.