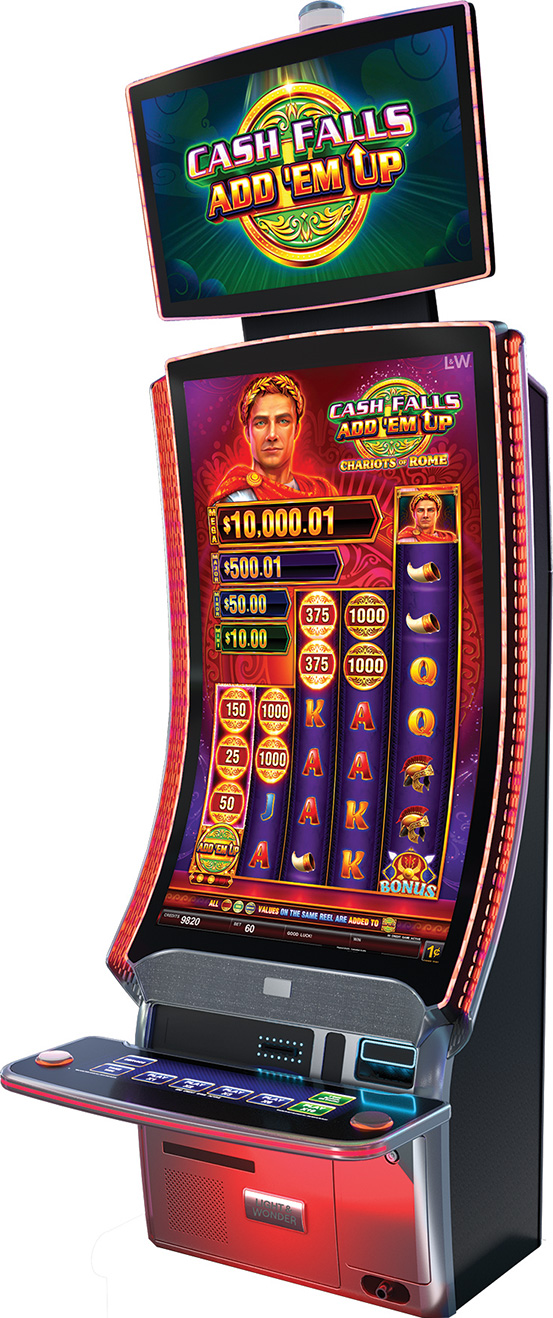 Light & Wonder
Phone: (702) 532-7700
lnw.com
Class II
CASH FALLS ADD 'EM UP

The newest installments of the Cash Falls® franchise, Cash Falls Add 'Em Up – Chariots of Rome and Cash Falls Add 'Em Up – Lotus of Egypt will be dropping in at the beginning of next year.
These titles will bring players all the excitement of watching credit rewards climb higher and higher in front of their eyes with the inclusion of the Add 'Em Up coin to allow for massive growth. In addition, in Chariots of Rome, the free game feature here rewards players for getting a reel full of coins not only with their face value, but also by giving them a pick bonus to enhance what those coins offer. In the Lotus of Egypt free games, filling up a reel with coins gives a high-value GIG coin for that reel on top of what's already been earned. And of course, in order to figure out which glorious jackpot they get their hands on, when players land on a jackpot wheel coin during the normal game, they unlock the jackpot wheel feature, giving a chance at multiplied mini and minor jackpots as well as the full value of the major and mega jackpots.