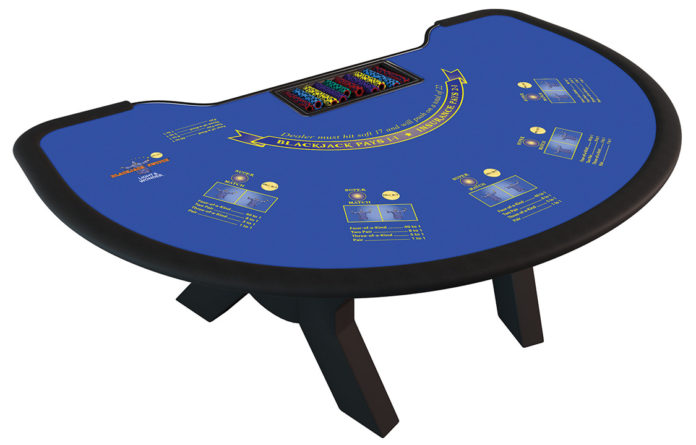 Light & Wonder
Phone: (702) 532-7700
lnw.com
Table Game
BLACKJACK SWITCH®

Blackjack Switch® offers an exciting new way to play blackjack and allows players to "switch" the order of their cards to make their best possible blackjack hand. Blackjack Switch also offers the optional super match and free bet blackjack booster wagers.
To begin, the dealer will deal each player two separate blackjack hands. Once the player reviews both hands, they have the choice to keep the hands they were dealt or switch the second card from each hand. The dealer will then proceed following house rules for blackjack.
The super match wager is based on a player's first four starting cards and is resolved once the player has been dealt both blackjack hands. The free bet blackjack booster wager allows players to split non-10-value pairs and double on any two-card total of 9, 10, or 11 for free, even after switching cards. If one of a player's first four starting cards match the dealer's up-card, their free bet blackjack wager loses and is replaced with a free bet blackjack coin. Players are still eligible to double and split for free, even if they lose their free bet blackjack booster wager.