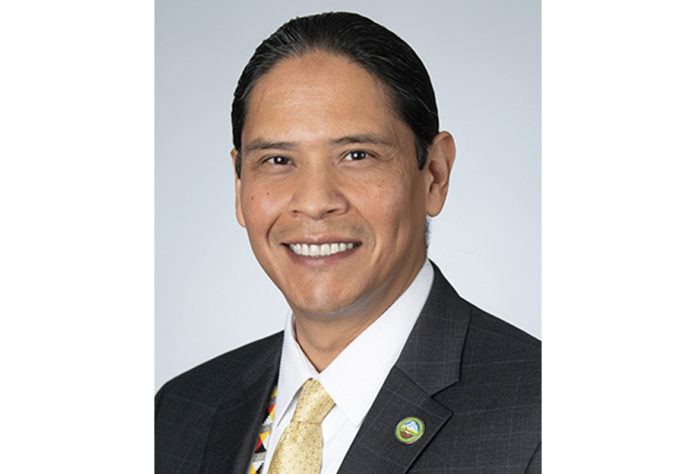 by Jonodev Chaudhuri
Now that the dust has settled over an extremely uncertain last year, we have an inkling of the near term direction that Indian gaming will take. The global COVID pandemic hit hard in Indian Country, casting great uncertainty when every single Indian gaming facility shuttered its doors in order to respond to the public health crisis. It was truly amazing to see how Indian gaming responded, quickly and resolutely, to the crisis and provided leadership to other industries. Even after re-opening, we experienced uncertainty as we waited for a presidential administration transition to play out. Some clarity has finally emerged.
Recently, on August 30, 2021, the Eighth Circuit of Appeals issued its decision confirming the legality of the Ponca Tribe's Prairie Flower casino. City of Council Bluffs v. Department of the Interior was brought by the States of Nebraska and Iowa, as well as the City of Council Bluffs, challenging the NIGC's 2017 determination that the Carter Lake property (located in the State of Iowa but on the western banks of the Missouri River) was eligible for Indian gaming because it was a part of "the restoration of lands for an Indian tribe that is restored to Federal recognition" under 25 U.S.C. § 2719(b)(1)(B)(iii). The Eighth Circuit agreed with the NIGC, concluding that the Ponca Restoration Act, Pub. L. No. 101-484, 104 Stat. 1167 (1990), did not preclude gaming on the parcel, and consequently, the federal courts could not intervene and declare the casino unlawful. The Ponca Tribe's victory constitutes a significant victory for tribal nations across Indian Country. The decision not only upholds the authority of the Ponca Tribe to exercise its sovereign right to engage in Indian gaming, but even more so, the decision sends a strong message that federal courts will not usurp Congress' exclusive authority over Indian affairs and assume Congress, in restoring a tribal nation, intended to exclude that nation from Indian gaming if Congress did not explicitly say so. I am honored to have been at NIGC when the determination was made in 2017, and am thankful to see that the Courts have confirmed that we got it right.
As if this victory was not enough, the very next day, the U.S. District Court, Eastern Division of Texas, denied Texas' request that the Court enjoin the Alabama Coushatta Tribe from operating their casino. In State of Texas v. Alabama Coushatta Tribe of Texas, the federal court had to consider nearly the same question: should documents and evidence outside of the plain text of a Congressional restoration act that restored a particular tribe be taken into consideration in determining whether the tribe should be precluded from gaming on its restored lands? Time and time again, states want to point to extraneous documents and evidence to say that a tribe should be precluded from gaming on its restored lands when Congress did not preclude them from doing so. As the federal court in Texas concluded: "If Congress had intended to provide for direct application of Texas laws that regulate gaming on the tribe's lands, it would have expressly stated as much."
These back to back victories should not go unnoticed. Federal courts are acknowledging and paying respect to Congress' exclusive power over Indian affairs and refusing to assume Congress intended to preclude Indian gaming when it has not expressly said so. This is, at first glance, a victory for believers in the doctrine of separation of powers with in the U.S., but fundamentally, this is a victory for tribal sovereignty. Anyone who wants to undermine the ability of a tribal nation to engage in Indian gaming on their restored lands must go to Congress and convince Congress to pass legislation stating so. This is a much harder task than merely arguing to a federal court that Congress meant to do so, but failed to make it explicit.
Eyes are also turning to the Department of Interior's decision to take no action on the Seminole Tribe's Compact with the State of Florida, thereby allowing it to be deemed approved. In electing to take no action in a letter dated August 6, 2021, then Principal Deputy Assistant Secretary-Indian Affairs Bryan Newland noted that the compact is deemed approved, "but only 'to the extent that the compact is consistent with the provisions of IGRA.'" At the heart of this Compact is a novel negotiation between the Seminole Tribe and the State of Florida, agreeing to allow the tribe to engage in mobile betting with players located off Indian lands, so long as the servers the tribe's gaming operation utilizes are located on Indian lands. Much has been written recently about mobile gaming, and the Ninth Circuit Court of Appeals, in Desert Rose, declared that where the individual player's actions in playing the game take place are relevant in determining whether the gaming is truly taking place on Indian lands, specifically noting that determining where the "bet" takes place is predicated on where "the bet or wager is initiated, received, or otherwise made." Newland's August 6, 2021 letter clearly set forth his position, stating that "the department will not read restrictions into IGRA that do not exist." He further stated:
As technology and internet gaming evolve, other jurisdictions are deeming wagers to occur at a specific location. Multiple states have enacted laws that deem a bet to have occurred at the location of the servers, regardless of where the player is physically located in the state. The Compact reflects this modern understanding of how to regulate online gaming.
Since these statements were made in the context of a deemed approved letter absent a formal approval, however, it will be important to watch how much deference they are given in litigation arising from the matter.
Once again, this decision constitutes a critical component in the preservation of separation of powers. If Congress has not spoken or provided a specific limitation on Indian gaming, such a limitation cannot and should not be assumed. Still, this issue is not likely to go away, and the agency's decision to take no action with regard to the Compact creates an opportunity for a federal court (possibly one who agrees with the Ninth Circuit's reasoning in Desert Rose) to opine on what constitutes "Indian lands" under IGRA.
These various developments all have something in common: the challenges of advancing the federal policy goals of supporting tribal economic development, self-sufficiency, and strong tribal governments utilizing the provisions of IGRA in the context of a rapidly evolving technological landscape. The struggles to find viable paths forward given IGRA's definition of Indian lands belies the large challenge that the Indian gaming industry faces, namely how to ensure continued Indian Country ownership and control of all of the benefits of the industry in the future. Ensuring that tribal nations maintain ownership of player data and control over how that data is managed has not been a central negotiation point for many of the compacting discussions discussed above, but advocates of Indian gaming will be well served to keep these principles in mind as they negotiate vendor contracts and access market opportunities.
There are many more developments that have occurred as of late, but the ones discussed here certainly constitute some of the most impactful across the board in Indian Country. It is an excellent time to be advocating for tribal sovereignty, tribal self-determination, and Indian gaming, and I extend my sincere gratitude to all of the tribal leaders, tribal gaming commissioners, and tribal casino employees who ensure that Indian gaming runs effectively and smoothly during this global COVID pandemic. Mvto!
Jonodev Chaudhuri is Principal at Chaudhuri Law and Ambassador of the Muscogee (Creek) Nation. He writes in his personal capacity. Chaudhuri served as Chairman of the National Indian Gaming Commission from 2013-2019. He can be reached by calling (480) 216-9483 or email [email protected].