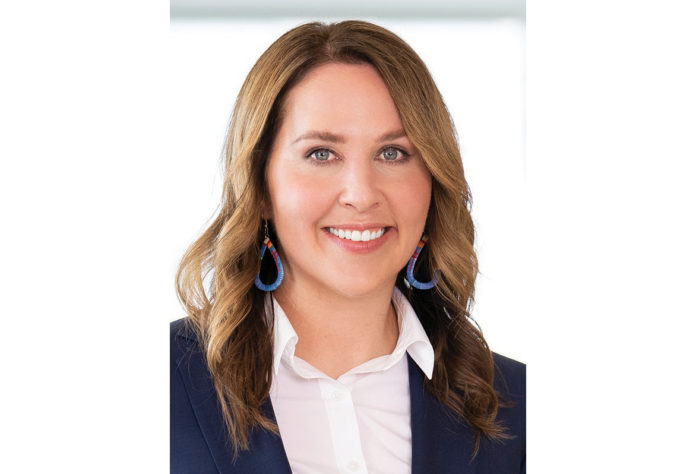 by Sarah H. Murray
This year was incredibly interesting to those paying attention to gaming markets in the U.S. We have continued to see sports betting legislation and ballot measures proposed. Sports betting is live in 31 states (and in Washington, D.C.), and an additional five states have laws on the books legalizing sports betting in some form. Tribes have flexed their muscles in several jurisdictions, influencing whether and how new forms of gaming enter their markets. And, perhaps more importantly, tribes have entered the commercial gaming marketplace at an unprecedented rate, highlighting the maturity of the tribal gaming industry and its ability to compete in any jurisdiction. In the coming years, expect more jurisdictions to expand sports betting and other types of online gaming, and more tribal-commercial partnerships. In addition, expect heightened regulatory oversight to take shape, with stricter rules related to responsible gaming.
2022 experienced some major shifts in gaming, especially in relation to the emergent sports betting industry. While a glut of deals were cut in 2021 between commercial sports betting companies and casinos, sports teams, leagues, and tribes, 2022 was more staid. Deals are still being done, laws are still being proposed and passed, but the frenzied activity of last year gave way to cost consciousness and marketplace limitations. The most-watched marketplace was easily California, in which two competing ballot measures to change the state's constitution and allow for retail or mobile sports betting – propositions 26 and 27 – ultimately failed by a wide margin. The stakes were high in California, which has the largest state economy in the U.S., the largest sub-national economy in the world at over $3.5 trillion in gross state product, and where tribes enjoy (generally) exclusive rights to engage in gaming. It's no wonder, then, that the commercial gaming industry and tribes spent several hundred million dollars to promote or oppose propositions 26 and 27. Whether it was the power of California tribes, which largely opposed entry of commercial sports betting operators into California, voter fatigue with ads related to the measures, or anti-gambling sentiment that ultimately caused them to fail by such large margins, we will likely never know. Whatever the reason or reasons, voters in California decisively rejected these forms of legalized sports betting. California will continue to be a coveted jurisdiction, so expect to see retooled ballot initiatives in 2024.
In Florida, another populous and closely watched jurisdiction, a ballot measure known as Amendment 3 allows the expansion of gaming in the state only by voter approval. The commercial industry has been unable, so far, to get a measure to allow sports betting before Florida voters, but in 2021, the state entered into a Class III gaming compact with the Seminole Tribe to host statewide mobile sports betting from the tribe's Indian lands. That compact was challenged and subsequently invalidated by the United States District Court for the District of Columbia in West Flagler Associates v. Haaland, which is now on appeal before the D.C. Circuit. Tribal and commercial operators are on tenterhooks to see if statewide mobile sports betting can be conducted from tribal lands pursuant to the Indian Gaming Regulatory Act. The outcome of that appeal could have huge impacts on the industry as a whole, especially in California (as well as other states like Wisconsin), which has a similar constitutional prohibition on the expansion of gaming. If tribes can conduct statewide mobile gaming under IGRA from Indian lands, we will see very different economics and partnership structures between tribes and commercial sports betting operators, as well as potentially more prominent deals with sports betting platform providers. The answer will become clearer in 2023.
A major development this year outside of sports betting has been the explosion of tribal enterprises entering the commercial casino marketplace. In the past year, we've seen the first tribal acquisition of a major resort casino on the Las Vegas strip, and several tribal acquisitions of commercial licenses and properties across gaming jurisdictions. As tribes look to diversify their enterprises and investments, many have leveraged the considerable expertise they have accumulated in tribal gaming to expand into commercial markets. Conditions that they had previously regarded as prohibitive – such as licensing rules and opportunities for financing – have shifted as the Indian gaming industry has matured, allowing tribal enterprises to compete with even the most experienced casino operators. This signifies a sea of change in the gaming industry, which in the past was much more delineated between commercial and tribal operators. As tribes continue to enter the commercial space, we will likely see more partnerships between well-known commercial entities and tribes, as well as tribal acquisitions of commercial casino enterprises.
We also expect that tribes will continue to partner with commercial sports betting operators as mobile sports betting comes online in new states. States with strong tribal representation, like Michigan and Arizona, have provided market access at least partially through tribes, and that will likely continue in other jurisdictions, like Wisconsin, Washington, and California. Therefore, commercial sports betting operators would do well to work with tribes to ensure the best chance at participation in those states.
Finally, it is anticipated that as the sports betting industry matures and mobile sports and casino games proliferate, increased regulation and oversight related to responsible gaming will begin to catch up with the industry. The United Kingdom and Europe generally have experienced a major reckoning related to problem gambling and responsible gaming, and we expect the U.S., with its nascent sports betting and mobile gaming industry, will follow suit. Tribal and commercial operators alike would do well to invest in responsible gaming measures now to avoid costly regulatory requirements in the future.
2023 and 2024 will hold exciting developments in sports betting and casino gaming in the U.S., and we anticipate that tribes will be at the forefront of these changes in the industry.
Sarah A. Murray is an attorney with Brownstein Hyatt Farber Schreck in Washington, D.C. She can be reached by calling (202) 383-4719 or email [email protected].