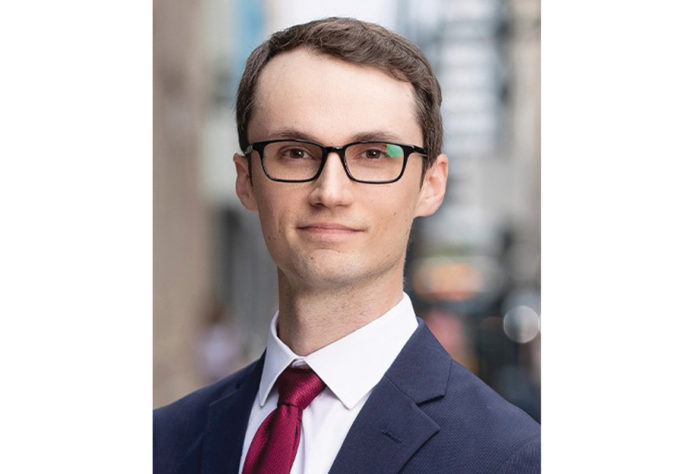 by Trayton Oakes
With the proliferation of legalized sports betting across the country, many tribes partner with hardware and software vendors or commercial operators to acquire technology, equipment, expertise, training and services to add sports betting to their casinos. As a result, the National Indian Gaming Commission (NIGC) experienced a large influx of sports betting-related agreements for review. In response, on Oct. 5, 2021, the NIGC issued several new guidance bulletins, including Bulletin No. 2021-5, to update the industry on its approach to these and other similar agreements.
The Indian Gaming Regulatory Act (IGRA) regulations require the Chairman of the NIGC to review and approve all management contracts. However, many tribes and commercial partners wishing to engage in sports betting prefer not to enter into a management contract for several reasons. First, sports betting is very different than other types of casino gaming and often sports betting operators or vendors are not involved in casino management. Further, the management agreement approval process can take many months or more than a year to complete, which impacts tribal casinos' ability to compete in the marketplace. Moreover, IGRA imposes specific restrictions on commercial terms in management contracts, such as a limit on term lengths and a cap on fees. Instead, consulting agreements are common, which do not require NIGC approval. However, there is a danger that consulting agreements might contain provisions that might be deemed "management activities" by the NIGC, meaning such agreements are unapproved management contracts. Unapproved management contracts are considered "void" and enforcement actions can force closure of operations and consultants to be forced out and to disgorge all of their fees. Further, it is not always clear what activities the NIGC might consider "management," potentially cooling the desire to contract with tribal entities.
To achieve greater certainty, the NIGC's Office of General Counsel offers a review service by which, if it does not conclude that an agreement constitutes a management contract and does not divest a tribe of its sole proprietary interest in its gaming operation, then it will issue an opinion letter referred to as a "declination letter." This process typically takes a few months. Prior to the inception of sports betting, it was incredibly common for agreements to be submitted to the NIGC for review. In fact, prior to October 2021, NIGC Bulletin No. 1993-3 stated, in no uncertain terms, that "gaming-related agreements, such as consulting agreements or … sales of gaming equipment, should be submitted to the NIGC."
That approach changed with the guidance from October 2021 and simultaneous withdrawal of Bulletin No. 1993-3. In Bulletin No. 2021-5, the NIGC outlined issues that could implicate management and sole proprietary interest issues in sports agreements and stated that, although the NIGC will continue to issue declination letters, such review "may not always be necessary." However, the takeaway for many has been that declination letters are simply no longer necessary for these agreements. While it would be less time-consuming for tribes and their partners to skip requesting a declination letter, the risk of not doing so should be evaluated carefully.
To start, Bulletin No. 2021-5 reiterates that "planning, organizing, directing, coordinating, or controlling" all or any portion of a sportsbook can trigger management concerns, and sole proprietary interest concerns can arise based on the duration of the agreement, amount of compensation paid or a third party's right to exercise control over gaming activity. Further, tribes must maintain sole discretion on final determination on when and how to use data, odds, training and other services. Prohibitions on management activity must be absolute, and consultants cannot make decisions over operations (even marketing) or prepare house rules or risk management policies. Consultants can only provide information and make recommendations. Even with these clear mandates, it can be difficult to determine if one specific term, or all terms when reviewed cumulatively, might be considered a "management activity" or a sole proprietary interest concern. Due to the nature of the sports betting industry, services provided and marketplace realities, each agreement is unique.
Parties must also be cautious with long contract durations or unilateral extensions, and while compensation should avoid a 50/50 split of net revenue with a consultant, the NIGC otherwise counsels "reasonableness." Most agreements have shorter durations and more modest fees to manage these concerns. Additionally, while specific requirements (e.g., there will be 10 kiosks) are acceptable, a tribe cannot be compelled to implement consultant recommendations. Notably, even terms that seem favorable to tribes such as a consultant providing capital toward sportsbook buildout or funding sportsbook losses can raise sole proprietary interest concerns.
Ideally, the guidance would cover even more issues and some with more detail. For example, agreements "should provide for what happens to equipment" upon termination, but no further insight is provided as to what approaches are preferable. Some common provisions for these agreements like exclusivity, brand licensing, handling of free bets or player disputes, expenses or termination rights are not specifically covered in the guidance, leaving open how those provisions may factor into management or sole proprietary interest determinations. However, since each agreement is unique and considered as a whole, it is nearly impossible for the NIGC to cover every scenario that could impact management and sole proprietary interest considerations in a vacuum in regulatory guidance.
Sports betting is a complex operation, which the NIGC made a point to acknowledge, and so are these agreements. Many tribes lean significantly on consultants' expertise to help operate a sportsbook, but tribes must have control over the sportsbook operations and the ability to alter lines and suspend betting. Still, if a tribe does not yet employ or have staff trained with specialized knowledge regarding sportsbook operations or technology, it may be difficult for tribes to exercise that control meaningfully. The NIGC says scenarios like this can lead to a consultant inadvertently asserting undue influence. Therefore, even an agreement that appears to follow this guidance can still enable an issue in practice. It would certainly be better, then, to have engaged with the NIGC prior to commencing operations and obtained a declination letter than to be without, should an enforcement issue unfold down the road.
With any regulatory matter, a difference of opinion or application of guidelines is typical. Although many tribes and commercial partners want to move quickly and are excited about the opportunities to roll out sports betting at tribal casinos, the potential consequences for operating under an unapproved management contract could be severe. While this guidance was much-needed and well-received in the industry, one can never be certain there is no regulatory risk. That is why even though waiting for a declination letter will cost time (and money), it is still the safest route and could prove to be well worth the wait.
Trayton Oakes is an Associate at Brownstein Hyatt Farber Schreck. He can be reached by calling (303) 223-1295 or email [email protected].