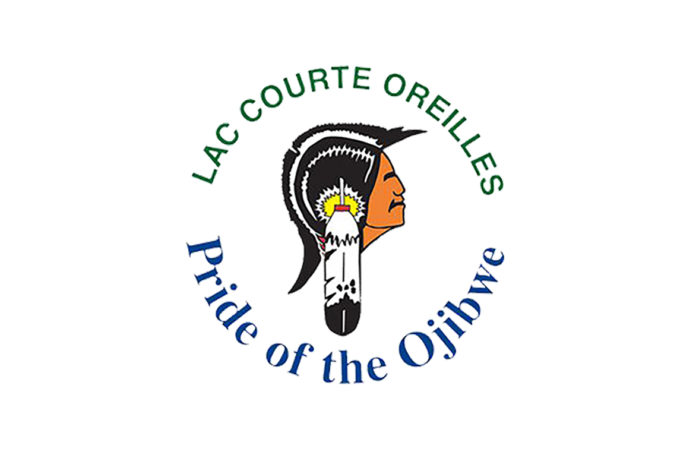 HAYWARD, WI – Lac Courte Oreilles Chairman Louis Taylor announced that Governor Tony Evers and the tribe have signed an amendment to the tribe's gaming compact. The amendment provides two changes in gaming operations: opens up the tribe to offer event wagering at the Sevenwinds Casino and other locations within its reservation; and removes the restriction for additional Class III operations for the tribe on reservation or reservation trust land.
"I am grateful to Chairman Taylor and the Lac Courte Oreilles Tribal Governing Board for their work to negotiate this important compact amendment," said Gov. Evers. "This is a win-win for the state and for the Lac Courte Oreilles Tribe. Event wagering will generate additional revenue for the state and give a boost to tourism and employment in northern Wisconsin."
"This is a great day for the Lac Courte Oreilles Tribe," said Chairman Taylor. "The amendments will allow the tribe to continue offering a first-rate gaming experience at our casino. The second part of the amendment will allow the tribe to operate Class III gaming at other locations on our reservation. I am very pleased we were able to work so quickly and cooperatively with Gov. Evers' team to reach this historic agreement."
Event wagering, or sports betting, is a new opportunity for tribes in Wisconsin and this amendment puts Lac Courte Oreilles on par with other tribal gaming operations in the nation. The second amendment is a clerical amendment from the original 1991 compact. Essentially, the tribe can now offer Class III gaming at other tribally-owned properties located on the reservation.
The amendment addresses two parts of a larger five-part plan to strengthen the tribe's gaming operation, now and in the future. The next round of amendments to be presented to the state would include: online gaming; geo-fencing for online gaming in Wisconsin; and the ability of the tribe to lease gaming machines to facilities on the reservation.
The amendment follows weeks of negotiations between the Lac Courte Oreilles Band of Lake Superior Chippewa Indians and the Wisconsin Department of Administration's (DOA) Division of Gaming. The agreement now goes to the U.S. Department of Interior, where it will undergo a 45-day review and is expected to be approved. The timeline should allow the tribe to begin offering sports betting during the fall football season. The amendment permits the tribe to offer sports betting and other forms of event wagering at its existing Sevenwinds Casino in Sawyer County and to offer mobile wagering on other land within its reservation.