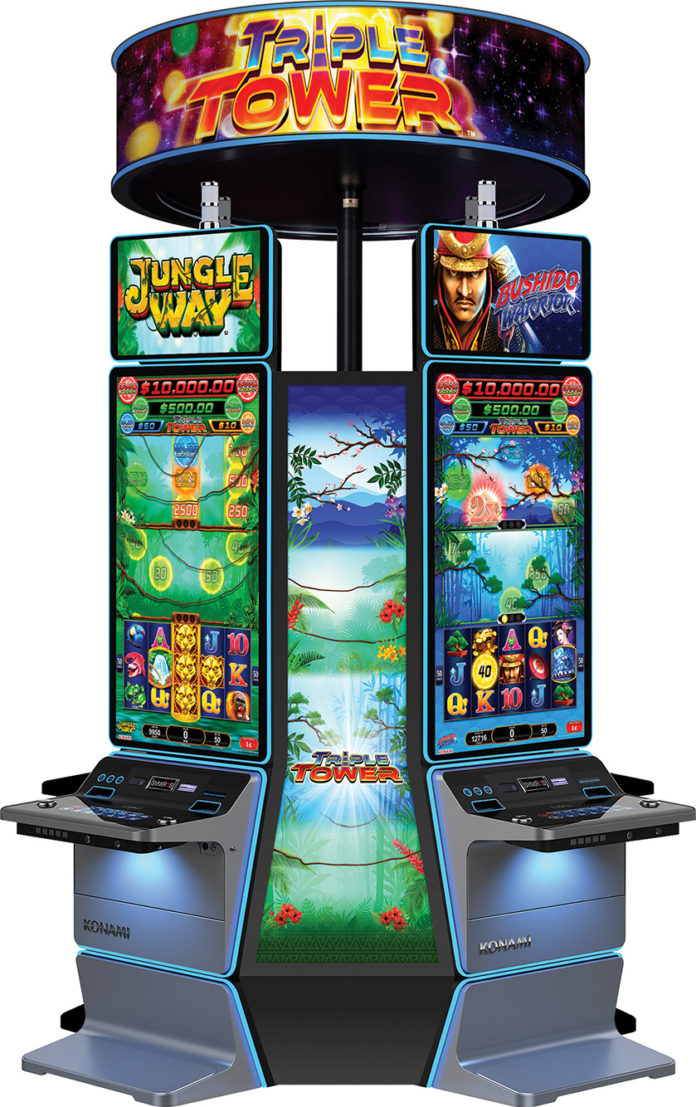 Konami Gaming
Phone: (702) 616-1400
konamigaming.com
Class III
TRIPLE TOWER™

The more cash stacks up, the more wins rain down. Elevate the excitement by introducing Konami Gaming's new Triple Tower™ linked progressive series to your players.
Triple Tower showcases an original credit collection bonus, which can be triggered any time throughout gameplay. By collecting bonus prize symbols on the primary reel frame, players activate a bonus middle reel frame for the chance at additional bonus prize symbols. If three or more trigger bonus prize symbols land on the middle reel frame, then the top reel frame activates for the chance at additional bonus prize symbols, as well as a progressive jackpot. So, with any spin, players can build a tower of bonus prizes across the tall game screen, and watch the resulting wins tally up. Triple Tower makes its debut with two original base games: Jungle Way™ and Bushido Warrior™.
Triple Tower is available exclusively on Konami's Dimension 49™, ranked the industry's No. 1 highest performing core portrait/portrait slant cabinet for nine months. Custom pod fillers, bank fillers, end caps, and sign display options are also available for even greater impact and awe.