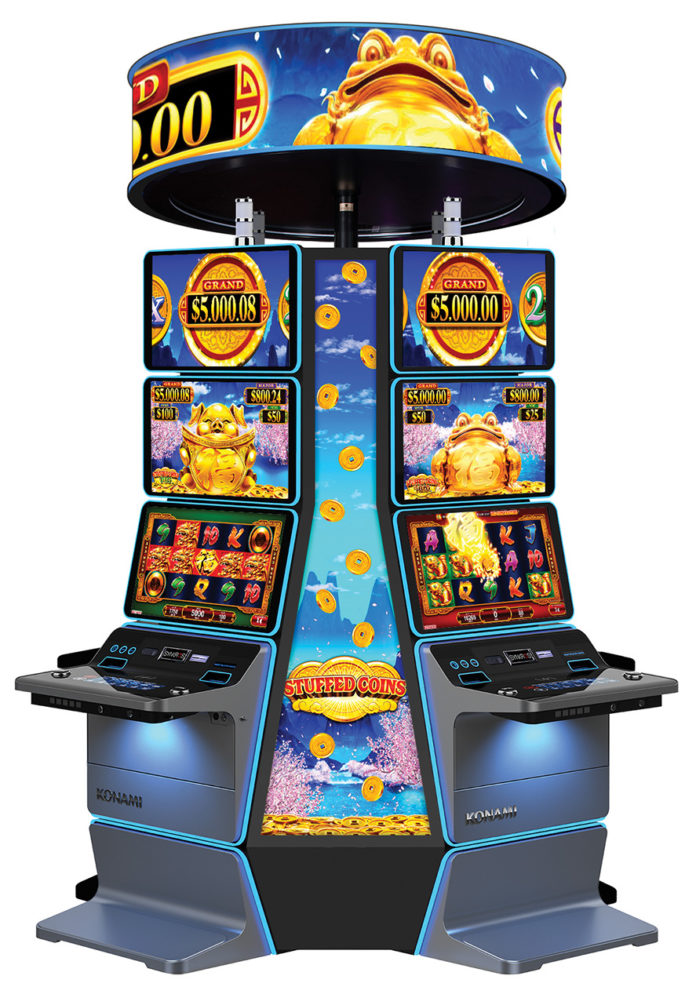 Konami Gaming
Phone: (702) 616-1400
konamigaming.com
Class III
STUFFED COINS PIG™ / STUFFED COINS TOAD™

Hungry for a hit? A true feast of fortune, Stuffed Coins Pig™ and Stuffed Coins Toad™ offer re-spin adventures, mystery multipliers, wheel spins, and unique free games designed to delight. This original linked series by Konami Gaming features a wealth of mystery events around the game's center wild symbol, for a high-reward slot experience. Stuffed Coins' 5-reel frame has a symbol position at the very center, which only contains wild symbols and low-value card symbols. Anytime the wild symbol lands, there is a chance to win a mystery multiplier. This center wild symbol also provides a boost of potential rewards during other bonus events. And similar to Konami's popular Ocean Spin slot series, Stuffed Coins uses the top screen to display available bonus awards like jackpot coin and multiplier coin symbols, which rotate across all connected machines. These rotating coin symbols become redeemable during a wheel spin bonus called the big coin feature – one of many delights in Stuffed Coins' buffet of bonus events. Stuffed Coins Pig and Stuffed Coins Toad are available on Konami's stacked screen Dimension 27™ machine, with custom LED sign and pod filler options.