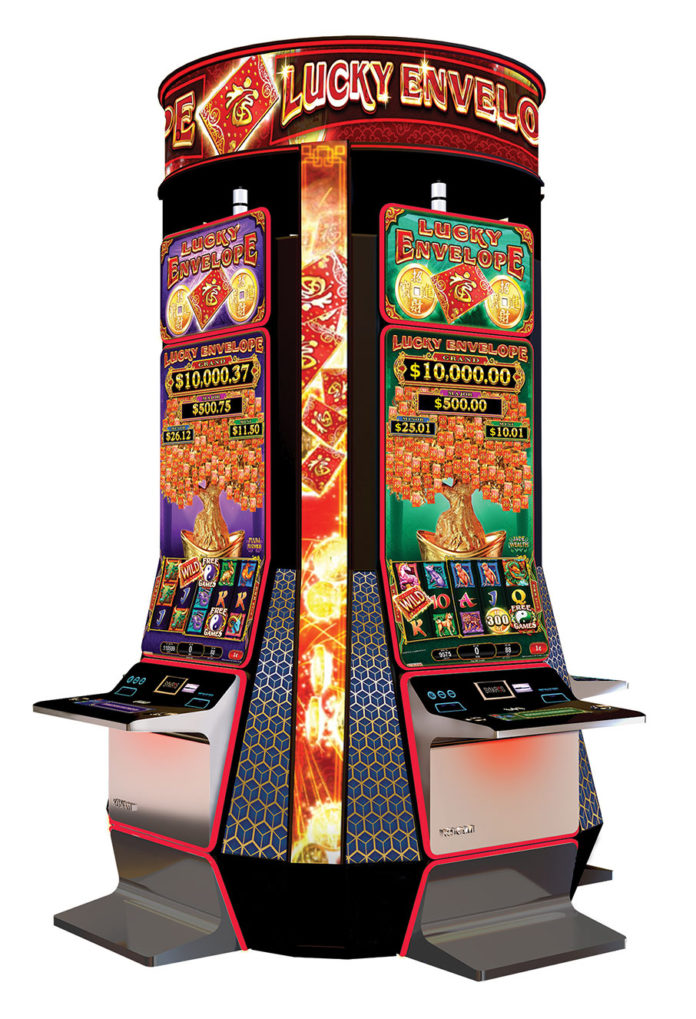 Konami Gaming
Phone: (702) 616-1400
konamigaming.com
Class III
LUCKY ENVELOPE™

A golden tree covered in striking red envelopes is the central object of fortune in Konami's Lucky Envelope™ premium linked progressive series. Lucky Envelope opens fresh possibilities of player excitement around the enduring gift-giving tradition of the red envelope, through exhilarating symbol-driven prizes, as well as surprising mystery-trigger events.
Showcased on Konami's award-winning Dimension 49J™, Lucky Envelope is a 243 ways game with four progressive jackpot levels that scale by denomination. Wild red envelope symbols appear on reels 1 and 2 throughout primary play, which can randomly trigger the jackpot pick game. When awarded, 30 red envelopes flood the screen for the player reveal – a guaranteed jackpot award: mini, minor, major, or grand. Players can also win an instant mini or minor award through the game's coin feature. During primary play, the coin feature is triggered by collecting a red envelope on reels 1 and 2 in conjunction with coin credit prize symbols on reels 3, 4, and 5. Konami's Lucky Envelope is available now with two original base games: Jade Wealth™ and Plum Riches™.
With elegant LED signage and 49-inch curved screen delivery on the premium Dimension 49J, this original slot series creates a spectacular spotlight on the casino floor.