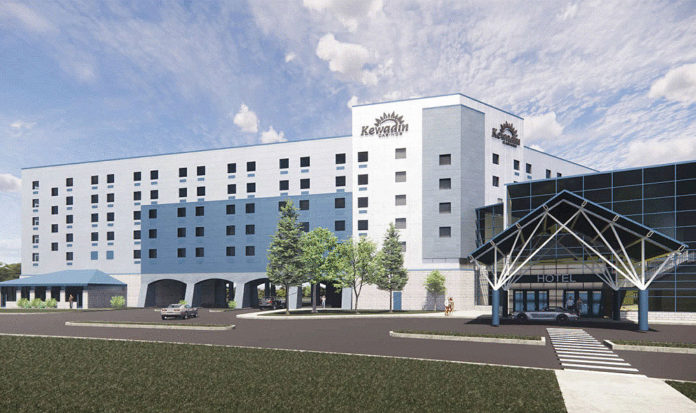 SAULT STE. MARIE, MI – Kewadin Casinos will begin work on a multi-million-dollar upgrade project of the Kewadin Casino Hotel in Sault Ste. Marie this year with the property seeing substantial modernization. These improvements will start with an all-new exterior and windows.
"Our guest experience is of the utmost importance to us, and Kewadin Casinos is revitalizing it with this project as well as several other upgrades at all five Kewadin Casinos," said Allen Kerridge, Kewadin Casinos CEO.
To minimize the impact the project will have on hotel guests, the renovations will be completed in phases. Exterior renovations are expected to take just over a year to complete and will begin in the summer/fall of 2023 and ending in winter of 2024. Kewadin Casino – Sault Ste. Marie will remain open for the duration of the project.
"We are proud to be one of the first casinos in Michigan to open and to be celebrating our 38-year anniversary in 2023," said Dana Schlehuber, Kewadin Sault General Manager. "We've seen many great changes over those years, and now it's time for new look and feel throughout the property that will elevate the guest experience."
Located in one of the most scenic regions of North America, Kewadin Casinos offers over 2,000 slot machines, 26 table games, hotels, dining, and other amenities at five properties in Michigan's eastern and central Upper Peninsula. The property is owned and operated by the Sault Ste. Marie Tribe of Chippewa Indians.