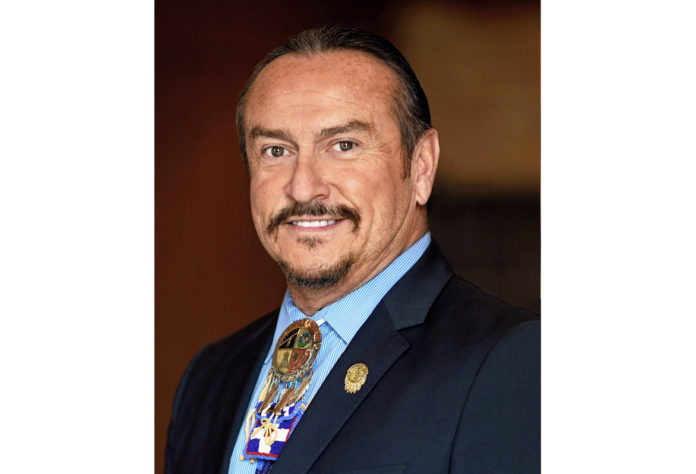 Keith B. Anderson, Chairman
Shakopee Mdewakanton Sioux Community
Mystic Lake Casino Hotel and Little Six Casino in Prior Lake, MN
mysticlake.com / littlesixcasino.com
shakopeedakota.org
CHALLENGES/OPPORTUNITIES: As we continue to bring all of our enterprises and their offerings back, we are definitely experiencing the same workforce shortages facing so many others in the retail and hospitality space. We've needed to get creative about how we introduce people to our reservation and enterprises. We have an excellent work environment with incredible benefits and opportunities for advancement. And we really have something for everyone – from jobs on the golf course to food service to finance and operations. As leaders, our job is to continue to ensure we are taking care of our employees so that we can maintain the amazing staff that we have and continue to attract new people to join our team.
KEY TO SUCCESS: At the Shakopee Mdewakanton Sioux Community (SMSC), we have been fortunate to have an incredible team helping us navigate the uncertainties of the pandemic. The past year has required a lot of flexibility, creativity and perseverance. From the beginning of the pandemic, our most important focus has been the health, safety and well-being of our team members, guests and Community members. Being united in that key priority has allowed us to make big decisions efficiently and maintain the trust of our team members and guests.
FUTURE DEVELOPMENT: The SMSC will always consider economic development opportunities to diversify our investments and support the Community.