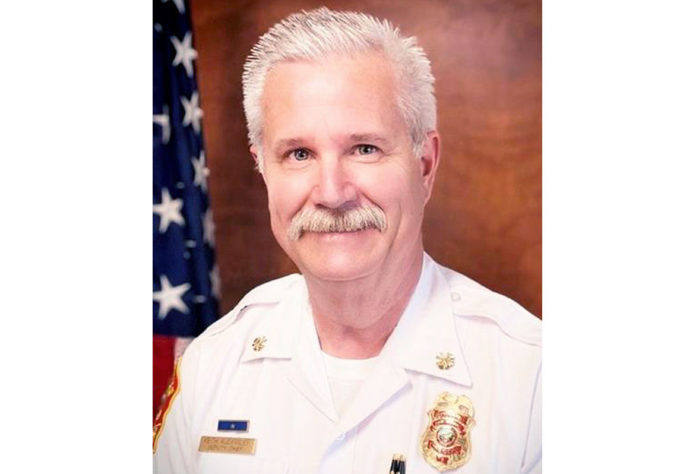 HIGHLAND, CA – Keith Alexander has been appointed Chief for the San Manuel Fire Department. Alexander's 21 years of service to San Manuel began in 2001 when he joined the tribe's newly developed Emergency Services team. Instrumental in developing the San Manuel Fire Department into a vital, 80-person fire and emergency medical services (EMS) team, Alexander will be responsible for all day-to-day leadership and operations of the fire and EMS teams.
"Keith has been instrumental in building a world-class fire and emergency services team serving San Manuel Nation and the surrounding community," said Michael Smith, Vice President of Emergency Services for San Manuel Band of Mission Indians. "His leadership and expertise have led to exponential growth and development of the tribe's emergency services capabilities."
Alexander joined San Manuel as the Training and Education Coordinator and was responsible for training employees of San Manuel and other organizations in fire, hazardous materials and public safety. Since then, he has held roles of increasing responsibility including Battalion Chief, Division Chief, and most recently, Deputy Fire Chief. As Deputy Fire Chief, Alexander supported the Fire Chief in all activities and operations within the department and, in whose absence, he would serve as the on-duty supervisor.
Before joining San Manuel, Alexander spent 14 years as a firefighter and later as a fire apparatus engineer for the California Department of Forestry and Fire Protection (CalFire). He holds numerous certifications and has received multiple awards and recognitions, including Firefighter of the Year and the Spirit of Courage Award from the Inland Empire Burn Institute.