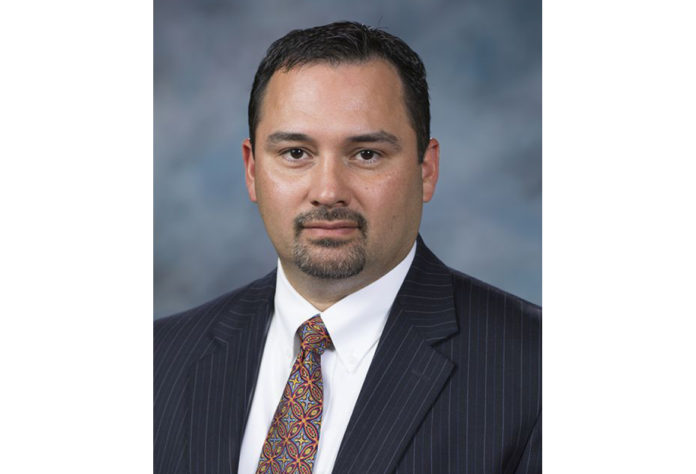 ADA, OK – Chickasaw Nation Governor Bill Anoatubby has appointed Juan Rico Deputy Secretary of Operations and Services in the Chickasaw Nation Department of Commerce. Rico has worked for the Chickasaw Nation for more than 20 years.
"Juan Rico understands the important role informed decision-making plays in our service to the Chickasaw Nation," said Governor Anoatubby. "His considerable business experience, grasp of data analytics and commitment to the Chickasaw Nation makes him well suited to serve in this position."
Rico began his career with the Chickasaw Nation in 1996, when he applied for a position at the Ada Gaming Center and was hired as a bingo floor worker. He left the Chickasaw Nation briefly to serve as a General Manager for the Muscogee (Creek) Nation before returning to the Chickasaw Nation. He has since served in various management and leadership positions in the tribal Department of Commerce.
"I have tried to work hard within the opportunities afforded to me and consider myself blessed for those opportunities," said Rico. "I realize [Governor Anoatubby] is placing a large amount of trust in me and the team I serve and support to contribute in our area to the overall mission of the tribe."
Operations and Services oversees business operations and protective services for gaming, retail, hospitality, Bedré Fine Chocolate, radio stations, food and beverage, and other Chickasaw Nation entities.
"The Department of Commerce is tasked with finding and creating revenue for the tribe's programs and services," said Rico. "We try to make sure that what we do every day is profitable, and that we can provide the greatest possible revenues to the Chickasaw Nation while honoring the tribe's culture and core values."
Being good stewards of the Chickasaw Nation's resources, Rico said, is of prime importance.
"We will continue to use data analytics and technology to optimize our resources and be even greater stewards to the Chickasaw Nation than we are today," added Rico. "We will strive to implement best practices, procedures and technology in an ongoing effort to improve our ability to safeguard employees, patrons and Chickasaw Nation assets."
Rico lives in the Norman area, and his son, Ryan, is a Chickasaw citizen.