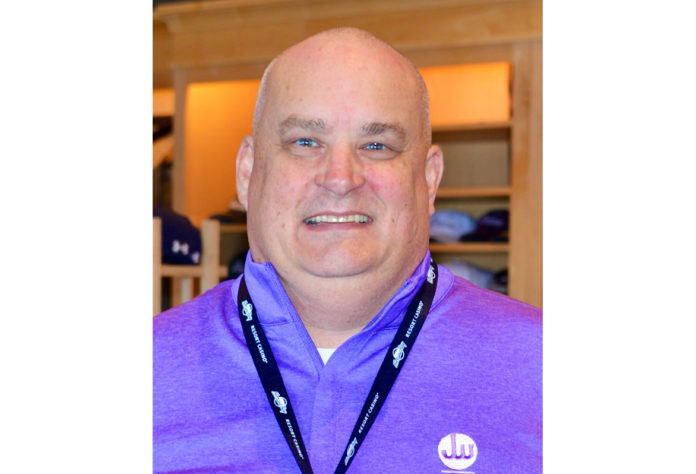 TOWER, MN – Joe Wisocki will once again serve as General Manager of The Wilderness at Fortune Bay Golf Course.
"It feels great – it's the one course I would have come back to after 30-plus years of experience in this field," said Wisocki, who was tabbed as the General Manager at The Wilderness when it opened for play in 2004. "This is really a homecoming for my family and me."
Wisocki began his golf career in Kansas back in 1988 and has been contributing to the field ever since then with stops at prestigious golf courses throughout the country.
Fortune Bay General Manager and Bois Forte Business Development CEO Mayan Beltran is pleased to have the talents of Wisocki back at The Wilderness, as well as Trevor Rintala, who was hired as the new golf course superintendent this past fall.
"We are very excited to have Joe and Trevor back," said Beltran of Wisocki and Rintala. "[They] will do great things over there."
After leaving The Wilderness in 2007, Wisocki had a stint at the now-famous Chambers Bay Golf Course in Washington, which eventually played host to the U.S. Open. He then served as the General Manager and Director of Golf at Ridge Creek Dinuba Golf Club in California for 10 years before moving back to Minnesota to serve as the General Manager and Director of Golf at Eagle Creek Golf Club in Willmar.
Wisocki is confident his experience gleaned at those courses will set the stage for a successful encore at The Wilderness at Fortune Bay. While the course has garnered many national awards over the years, 2022 was challenging as the greens were in rough shape for much of the year. Couple that with the fact the restaurant never opened due to the former chef leaving right before the season started, it would be fair to say Wisocki has his work cut out for him.
"This is a premier golf course at a premier designation," said Wisocki. "It's up to us to deliver a memorable experience for them by providing exceptional guest services with amenities to match."
For Wisocki, he's ready to face his goals with 15-plus years of experience to draw upon since he left for Chambers Bay in 2007.
"I've always viewed coming back as this is going to be my legacy course," said Wisocki. "There's no moves after this one. My next move is into retirement. I want people to know The Wilderness is a great place to work with opportunity for growth," said Wisocki. "I lead by example in my work. I always say that I manage by wandering around. I am not a micromanager, but I'll jump in and help anywhere I can."