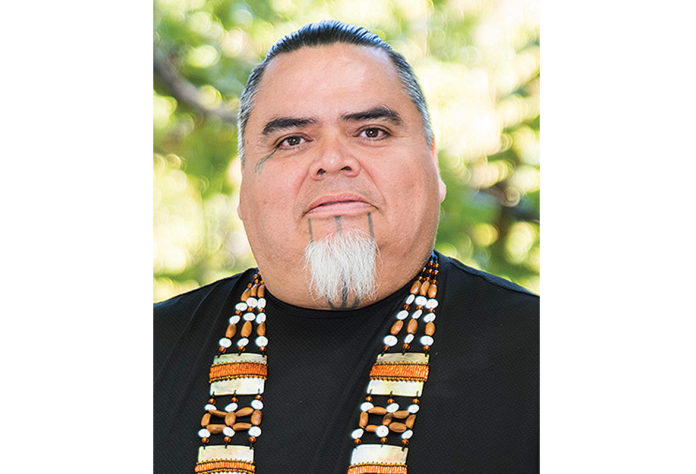 Jack Potter, Jr., Chairman
Redding Rancheria
Win-River Resort & Casino – Redding, CA
winriver.com
reddingrancheria-nsn.gov
CHALLENGES/REWARDS: One of the challenges we have faced has been trying to find employees to fully staff our enterprises – the health centers, the mini mart, the hotels, the casino, and other businesses that the tribe operates, down to the tribal administration. I am grateful, however, for those employees who have been with us hand-in-hand through the storm, who have stayed through the pandemic and are still here. That is rewarding because we are a family, and that is how I view our tribe, every employee included.   
PROMOTING LEADERSHIP: Our tribe promotes leadership from the foundational level to the top. Leadership starts with our general membership, goes up through tribal council, executive teams, management support teams, and other committees. It comes from the employees; we trust that we can put out an idea without much direction, and they will embrace and expand upon it. 
We truly believe in our staff – they are leaders. They show up every day, they are the face of the tribe, and they are the ones that make the top look good. We invest in our employees by allowing them to take educational trips to broaden their experiences and knowledge in their work capacity. We stand behind our employees and we truly listen because they're the ones who are there doing the day-to-day work. If there is something they see that can go a lot smoother, we listen to them and we value what they have to say.
FUTURE PROJECTS/INITIATIVES: Getting the gaming compact that will take us into the next 25 years is important. It will provide jobs and revenue for the next couple generations – not only the general membership, but also every employee and their family, right down to the surrounding community. Every dollar spent turns into seven dollars in the community. We are looking forward to expanding our portfolios by getting involved in other businesses as well. 
As we approach the conclusion of our third 10-year plan, I look forward to planning our fourth, which will determine our marching orders for the following 10 years. It is good to see that we have reached agreements with our local county on our mitigation measures for future expansions to provide more services to the general membership. We look forward to the buildout of our health village, for instance. It will provide much benefit to the community. That was one of the things from our first 10-year plan, which all of the elders who are no longer here with us had envisioned – their initial marching orders. Thirty years later, we're finally aiming to complete that vision of healthful tribal sovereignty.
Every tribe is a sovereign nation and we must work to promote the general welfare and move our tribes forward. We must respect one another and do what's right. That means we must stand with neighboring tribes no matter what – be solid with them and never speak against another tribe. They are also rebuilding their nations after the atrocities and the genocide of Turtle Island. We must aim to rebuild together.