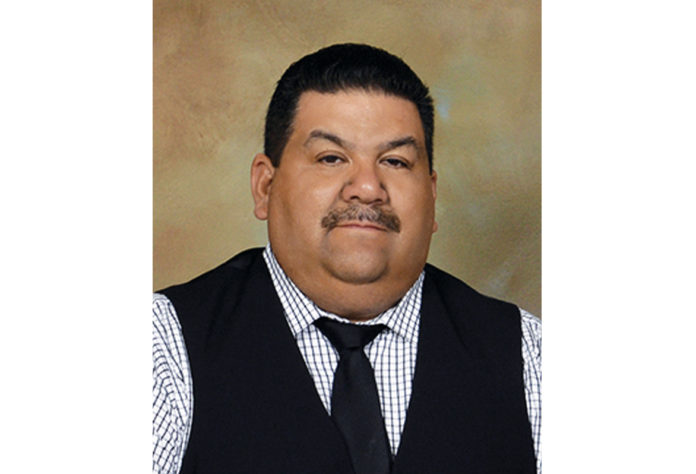 Isaiah Vivanco, Chairman
Soboba Band of Luiseño Indians
Soboba Casino Resort in San Jacinto, CA
soboba.com 
soboba-nsn.gov
The pandemic has impacted us immensely. Initially, not knowing the severity of COVID-19 and what came with it, sent the whole world into a different mind thought. In the early part of March, when things got crazy, we had to make the most difficult decision to shut down our main source of income, our gaming facility. We had to take a quick and hard look at what was going to be essential to us as a tribe to survive financially, but more importantly, how we were going to continue to maintain the health and safety of our tribal members, employees, and everybody involved.
The council went straight to work putting plans together for how we were going to look at this from a safety and financial standpoint. Our team and staff worked hard, came through and carried us afloat. Being that our gaming facility is located on the outskirts of our reservation, we have a residential area that is protected by an access gate. We put precautions in place to have a closed reservation and did not allow visitors or anybody unauthorized at the time, so we could isolate as best as we could until we knew what we were up against.
The town a few miles away is where we do all of our shopping, grocery needs and mail delivery – everything happens in town. With the shortage of toilet paper, food, water, and things of that nature, our members were in a panic – as everybody else was. We partnered with one of our vendors and turned our gymnasium into a makeshift grocery store. This vendor was able to get supplies to us that were hard to find. We had water, food, dairy, meats, dry food and canned food. We went straight to work and created that little grocery store for our members, and more importantly, our elders, because with so much uncertainty out there, we didn't want our elders taking the chance of contracting COVID-19 while at the grocery store or among the general public. We tried to isolate as best we could.
Our general council meetings stopped until just recently. We are now doing them in an open facility, and we still require masks at our tribal facility and government offices. We still have limitations on access at the reservation checkpoint. We haven't had too many cases of COVID-19 on the reservation, which I think is because of the position we took from the beginning in trying to manage this.
Our casino was closed for about 70 days, but it got to a point where we knew we had to reopen. When the first round of CARES Act funding came, it was distributed based on population. We are a considerably smaller tribe compared to some of the bigger ones throughout the U.S. With a membership of upwards of 1,500, we were only funded for about 460 of those members based on the 2010 census. We made the decision that we couldn't sit back and rely on anybody to help us – we needed to help ourselves. In the early part of May, we made the difficult decision to open back up with the goal of June 1st.
Where we sit in Southern California, we have a couple of consortium groups including the Tribal Alliance of Sovereign Indian Nations and the CNIGA group. A lot of tribes were collaborating on practices and trying to develop policies for a reopening strategy. We went right to work with a number of those tribes and developed policy and procedures that we thought would create the safest environment for not only our members, team and elders, but our guests. We revamped all of our policies for cleanliness and added staff where needed. We created another division called the Clean Team. We purchased temperature readers for our doors at the casino and bought multiple hand sanitation stations. We set the bar high for ourselves because we knew taking a chance and opening sooner than anybody else would be a gamble, and we really couldn't afford to close down again. We took those extra measures and precautions, and really fine-tuned our procedures along with a lot of other Southern California tribes. We all worked together on these plans for reopening. It was really beneficial having 10-15 leaders at the table sharing ideas, and we all have learned from one another. It was a pretty awesome experience and it has really brought all of these tribes together. There is always a silver lining to everything.
We've been open now since May 27th and have had news cameras come in and interview guests. They are really surprised at all the measures we put in place and feel safe when they come to our resort. We're very excited about that.
I was sitting on council when this all started, then was elected to Chairman at the end of March and took office April 1st. The council and I all jumped into this tornado together, and I knew it was important for all of us not to panic or make knee-jerk reactions. The advice I would share is to carefully think things through. Look at all of your options and make sure that you're making the best decisions business-wise and safety-wise, with safety being the number one priority.