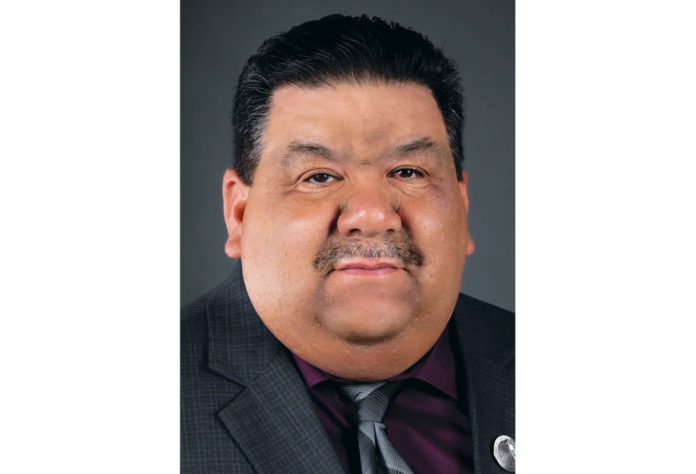 Isaiah Vivanco, Chairman
Soboba Band of Luiseño Indians
Soboba Casino Resort – San Jacinto, CA
soboba.com
soboba-nsn.gov
CHALLENGES/REWARDS: We are located in California and are still trying to go through the compacting process for our gaming facility. It's been a lengthy process with the state. It's gotten to the point where we had to sue the governor for bad faith negotiations, which is in the court system process now.
Some of the rewards? We've been mindful of expanding our economic development footprint and have opened a new gas station c-store this year. Also, we are looking to open a 14,000 sq. ft. retail center at the end of this year, which is about a mile from our gaming facility.
On June 10th of this past year, we celebrated the one-year anniversary of Legacy Bank. That has been a huge step for the tribe. It's something that we worked on for about five years. It is a 100% tribally owned bank, owned by us, Soboba. It is the 17th or 18th tribally owned bank to open in the U.S., and the first to open on the west side of Colorado in many, many years. We are excited about that. We've been reaching out to a lot of tribes to get them interested in our services. We have a lot to offer and continue to move forward every chance we get to promote the bank in hopes of serving tribes and growing Legacy Bank.
PROMOTING LEADERSHIP: Our tribal council is heavily involved with our team members – from high level to entry level positions. We employ around 1,500 team members at our gaming facility, and about 350 team members at our government center. This amounts to about 1,850 employees. We have quarterly awards ceremonies and make sure that our team members get the recognition they deserve, because if it wasn't for them, where would we be? They are part of the Soboba family.
FUTURE PROJECTS/INITIATIVES: We are continuing an effort to capitalize on all the monies that are available in Indian Country. We are looking at providing wastewater services to our reservation, which would enhance our ability to grow with much needed housing. We are looking at state, federal, and local grants to help offset the cost of that.
We will break ground shortly on an $8.5 million micro grid project that will offset our growing costs for energy for the next 20 years. We've done that with grant and monies from the State of California, as well as tax initiatives. We continue to progress and move forward, looking at any options available to the tribe to enhance our living situation and build our infrastructure. The key for us is making sure we can meet the needs of a growing tribe.