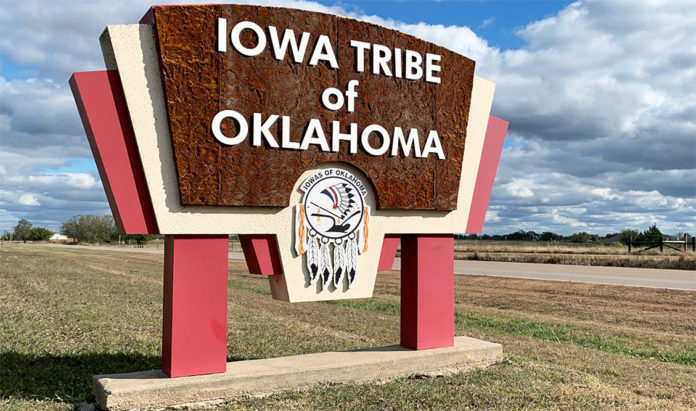 PERKINS, OK – The Iowa Tribe of Oklahoma has selected Caesars Entertainment as its management partner for a proposed integrated resort to be built off I-44 between Tulsa and Oklahoma City. The Harrah's branded resort will be built in phases with a casino and several dining options available when the property opens. A hotel build-out will follow as the second phase of the project. More details will be released at a later date.
"Caesars Entertainment is the largest gaming company in North America," said Iowa Tribe of Oklahoma Chairman Perri Ahhaitty. "They have a strong track record of partnering with Native American tribes across the country, making them an easy choice to help us develop a world-class, full-service resort experience. With Caesars, our guests will have the ability to leverage the Caesars Rewards program, adding value and extending the reach for us in Oklahoma and beyond. This partnership will ensure that the tribe has the economic resources to provide for the health, welfare and safety of our tribal members for years to come as well as bring much needed jobs to our tribal members and the surrounding communities. We look forward to a long and prosperous relationship with Caesars and the local community with the brand-new Harrah's right here in Oklahoma."
"We are honored to be selected by the Iowa Tribe of Oklahoma to help them achieve their goals," said Robert Livingston, SVP of Development, Caesars Entertainment. "We are looking forward to bringing Harrah's to a new market. With properties throughout the midwest, Harrah's is the perfect brand fit for Oklahoma."
The Iowa Tribe of Oklahoma currently owns and operates Cimarron Casino and Ioway Casino as well as slot machines inside the Iowa Travel Plaza and Mart.