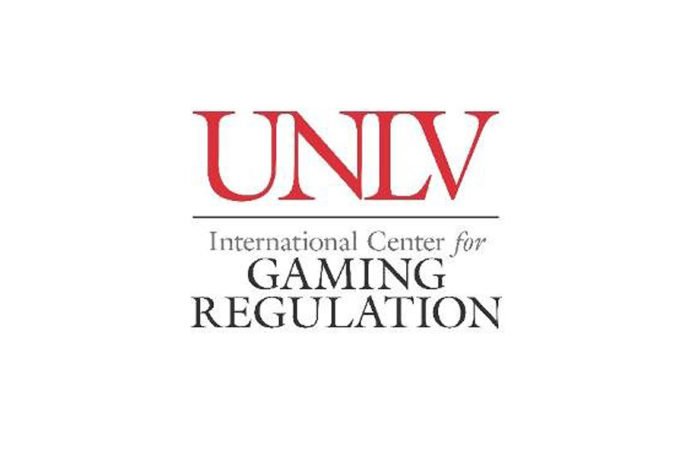 NEVADA – The International Center for Gaming Regulation (ICGR) at the University of Nevada, Las Vegas has appointed four Distinguished Fellows to further advance the center's impact on the gaming industry.
The appointed Fellows and their areas of focus are:
Joe Bertolone, Distinguished Fellow of Sports Wagering
Melanie Gross, Distinguished Fellow of Casino and iGaming
Steven Light, Senior Distinguished Fellow of Tribal Gaming Policy
Kathryn Rand, Senior Distinguished Fellow of Tribal Gaming Policy
The Center's Fellowship program encourages the development of research, educational programs and content, and thought-leadership opportunities. In addition, fellows serve in an advisory role for the center, providing expertise regarding the development of the center and services provided to clients. The annual appointments advance the center's continued overarching mission of examining, addressing, and identifying emerging and best practices in domestic and international gaming policy and regulation.
"We are thrilled to have these industry professionals as part of the ICGR team," said Craig Ferreira, Executive Director of the Center. "Their expertise and insights will be invaluable as we expand our educational and advisory services. As experts in their fields, our Distinguished Fellows ensure the center remains up to date, relevant, and connected to the modern gaming industry."
Distinguished Fellow Joe Bertolone is Vice President of Sports Betting at IGT. Bertolone previously served as the Executive Director of the center and is continuing his relationship with the center through the fellowship program. Bertolone has more than 25 years of broad-based experience as a gaming operator, manufacturer, and regulator across public, private, and startup companies across the industry. Bertolone is currently Vice President, Sports Betting at IGT PlaySports. His gaming manufacturing roles include serving as the President, North America for global slot machine manufacturer Ainsworth Game Technology and as President & CEO of DEQ Systems – a global, publicly traded provider of table games progressives and content. As an industry sports betting operator, Bertolone was the Director of Operations for William Hill US. As an industry regulator, he served as the Chief of the Technology and Administration Divisions at the Nevada Gaming Control Board during expansion and technological change in the industry.
"I'm grateful to have the opportunity to continue to work with the center and contribute to its efforts in a new and exciting way," said Bertolone, who was the Executive Director of the Center from early 2020 through late 2021. 
Distinguished Fellow Melanie Gross is a 20-year online casino industry veteran, and currently serves as a strategic advisor and executive consultant across social and real money gaming verticals. Gross most recently served as the Vice President of Online Casino & Sportsbook for Caesars Interactive Entertainment (CIE). Gross held P&L ownership and oversight within the functional areas of marketing, product management, game content, VIP, and service operations. She transitioned to that role in 2018 from CIE's Head of Online Casino, after successfully launching the first iGaming sites in New Jersey in 2013, managing live operations and third-party supplier relationships. Previously, Gross held management roles at CIDC/Everest Gaming, overseeing the global product and associated P&L of seven casinos, and at Zynga, driving product features for top game titles including FarmVille and Indiana Jones Adventure World.
"It has been a pleasure and a privilege to be a member of UNLV ICGR's Core Faculty, and I am honored to become more deeply connected as a Distinguished Fellow," said Gross. "The center's programming provides unparalleled education, resulting in thoughtful cross-functional discussion across a variety of important iGaming topics including compliance, operations, and market expansion."
Senior Distinguished Fellows Kathryn Rand and Steven Light are co-founders and co-directors of the Institute for the Study of Tribal Gaming Law and Policy at the University of North Dakota (UND). Rand is Floyd B. Sperry Professor and former Dean of UND's School of Law. Light is Professor of Political Science and Public Administration and former Dean of UND's College of Business & Public Administration. They are the authors of three books widely considered the standards in the field, including Indian Gaming and Tribal Sovereignty: The Casino Compromise, and 60 other publications exploring why tribally owned casinos came to be and how they have remade the legal, political, and regulatory landscape for gaming and socioeconomic development across the U.S. Rand and Light have testified before the U.S. Senate Committee on Indian Affairs and have been featured speakers at numerous university and gaming industry events throughout the world. They are frequent commentators on tribal gaming.
"It's an honor to continue our roles as Senior Distinguished Fellows for the ICGR," said Rand and Light, who served as fellows in 2021. "We are excited to expand on our research on tribal gaming and its impact on both tribal communities and the wider gaming industry."