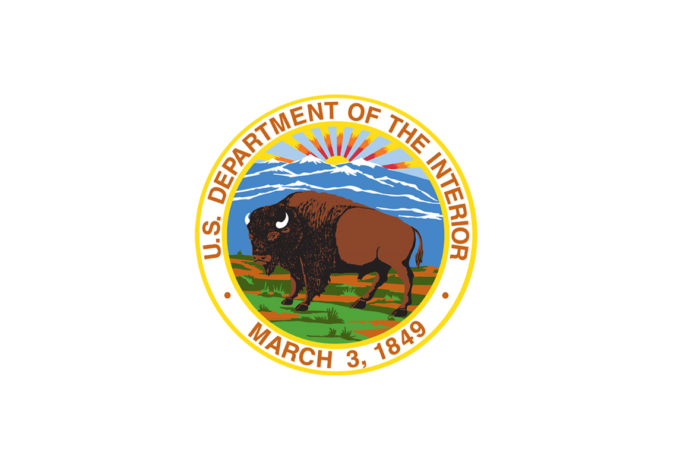 WASHINGTON, D.C. – The Department of the Interior released its Climate Adaptation and Resilience Plan Progress Report, which outlines how the agency is using a science-based approach to address and mitigate climate change risks, impacts and vulnerabilities.
"By taking a proactive, flexible approach to assessment, analysis and adaptation, the Interior Department will be better able to keep pace with a changing climate and play a central role in how the United States stewards its public lands and waters, increases environmental protections, pursues environmental justice, and honors its nation-to-nation relationship with tribes," said Secretary Deb Haaland. "We will continue to use the best-available science and Indigenous knowledge to better prepare for and respond to the impacts of climate change."
The Interior Department's Climate Adaptation Plan, released in October 2021, outlines actions it will take to fulfill bold goals to tackle the climate crisis and center environmental justice in its mission. The progress report released highlights several key investments that have been amplified by the President's Bipartisan Infrastructure Law. These funds provide the vital science to guide decision-making and opportunities to invest in American communities to bolster their climate resilience. It also commits the Department to undertake its planning and preparations with the close engagement of federal agencies, tribes, Insular areas, the Native Hawaiian Community, states, local communities, and other public and private partners, domestically and abroad.
Actions the Department has taken over the past year in support of its climate adaptation goals include:
Committing $46 million from the Bipartisan Infrastructure Law and fiscal year 2022 appropriations to tribal communities to address the unique impacts of climate change in Indigenous communities. The funds will also support community-led relocation effort of tribes, dedicating $130 million from 2022-2026.
Developing a new offshore wind leasing strategy that provides more certainty for industry and transparency for stakeholders and ocean users.
Hosting  virtual listening sessions for tribal nations focused on climate change and barriers to accessing discretionary grants.
Collaborating with federal, tribal and non-governmental organizations to offer an experiential, youth-driven conservation leadership training for Native high school and college-aged youth.
The Department is also implementing key adaptation investments supported by President Biden's Inflation Reduction Act and Bipartisan Infrastructure Law, including $50 billion to protect communities from catastrophic wildfires, heat and floods, and $8.3 billion for drought preparedness, resilience and mitigation.