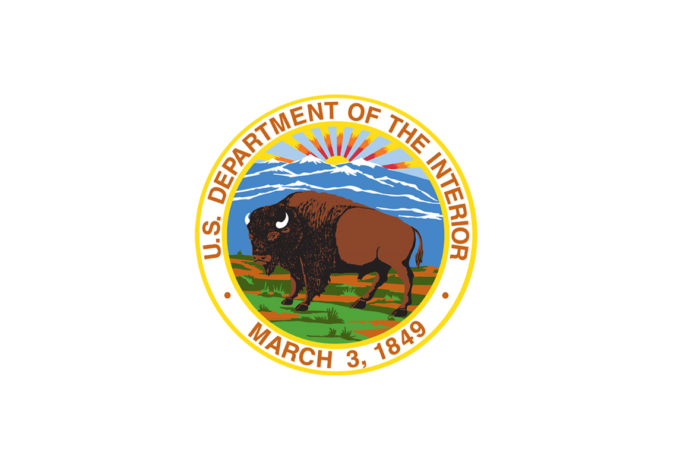 WASHINGTON, D.C. – The Department of the Interior has published its first Equity Action Plan, which outlines the department's efforts to advance equity through all of its operations, remove barriers to equal opportunity, and deliver resources and benefits equitably to the general public.
The department's equity plan focuses on three areas with the potential for high equity impact – contracts for businesses with characteristics that align with the definition of underserved communities; discretionary grants to better support tribes in improving long-term sustainable development and quality of life for their members; and addressing barriers to recreation on Interior-managed lands and waters.
"The Biden-Harris administration is mobilizing an all-of-government approach to advance equity and justice across the federal government," said Secretary Haaland. "As part of those efforts, the Department of the Interior is implementing an ambitious agenda to center justice, equity and inclusion in all our work. We must continue to proactively ensure that historically underrepresented communities benefit from our efforts to address the climate crisis and make our nation's public lands and waters accessible and welcoming to everyone."
The Equity Action Plan is a key part of the Interior's efforts to implement Executive Order 13985, Advancing Racial Equity and Support for Underserved Communities Through the Federal Government, which calls on federal agencies to advance equity by identifying and addressing barriers to equal opportunity that underserved communities may face as a result of some government policies and programs.
In February, Secretary Haaland established the first-ever Diversity, Equity, Inclusion and Accessibility (DEIA) Council to incorporate these practices into the Interior's work across its many bureaus. The DEIA Council will coordinate across the agency to develop and implement policies, programs and initiatives. These will ensure that decision-making processes include input from employees at all levels and serve as a forum for collaboratively identifying and promoting best practices for integrating DEIA across the agency.
The plan builds on the Interior Department's progress toward delivering on equity and inclusion in the first year of the Biden-Harris administration. Over the last several months, the Department has taken steps to:
Invest resources from President Biden's Bipartisan Infrastructure Law in cleaning up legacy pollution, which disproportionately impacts underrepresented communities
Strengthen tribal communities with federal resources to address pressing issues
Engage with stakeholders in low-income communities to ensure environmental justice benefits flow to these communities through the Administration's Justice40 initiative
Embed equity in land and water conservation programs as well as the America the Beautiful initiative
Expand access to the National Park System for underserved communities and people with disabilities
As part of those efforts, the department has hosted over a dozen equity listening sessions attended by 1,700 diverse stakeholders across the country.
The Interior Department will continue to gather and consider feedback from internal and external stakeholders, collect and analyze relevant data and information, and review existing policies and processes to inform near-term actions and future equity action plans. Resources, including information on stakeholder engagement and listening sessions, will be available on the agency's equity website.