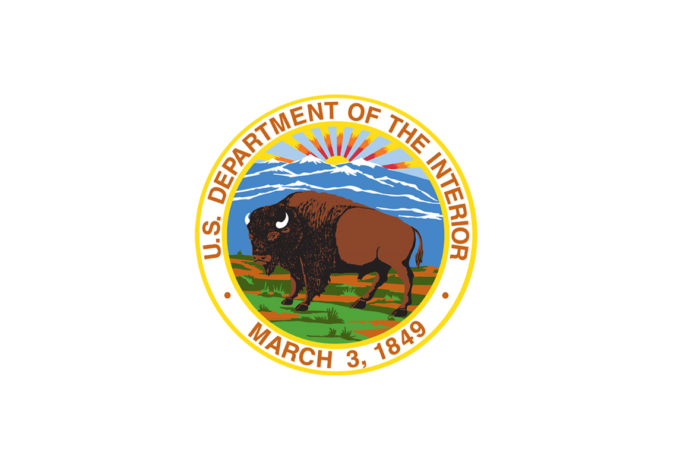 WASHINGTON, D.C. – Secretary of the Interior Deb Haaland recently signed the Confederated Salish and Kootenai-Montana Compact, formally executing the Montana Water Rights Protection Act (Settlement Act) enacted by Congress on Dec. 21, 2020, paving the way to improving the Confederated Salish & Kootenai Tribes' access to water within the Flathead Reservation and restoring and protecting vital tribal resources.
The Settlement Act and the Compact quantify the tribes' water rights and authorize funding of $1.9 billion for a variety of purposes, including improving the water efficiency of the Federal Flathead Indian Irrigation Project, restoring and protecting tribal resources, and constructing and maintaining community water distribution and wastewater facilities. The Flathead Irrigation Project, originally constructed in the early 1900's and an important economic driver for the Reservation and the state of Montana, has long been overdue for rehabilitation.
"Water is a sacred resource, and water rights are crucial to ensuring the health, safety and empowerment of tribal communities," said Secretary Haaland. "The Department is committed to upholding our trust responsibilities and delivering long-promised water resources to tribes, certainty to all their non-Indian neighbors, and a solid foundation for future economic development for entire communities dependent on common water resources."
"Our elders continually remind us to protect our water, and this day marks the beginning of the water compact implementation that will protect the water for all generations to come," said Confederated Salish and Kootenai Tribes Chairwoman Shelly Fyant. "The many people who worked on this, especially those who are no longer with us, I'd like to honor them for their efforts allowing us to reach this point. They were all instrumental in realizing this long-awaited vision."
"With the compact formally executed and with the Montana Water Rights Protection Act enacted into law, farmers, ranchers, the Confederated Salish and Kootenai Tribes, and all Montana water users will have the certainty they need about the use of one of our most precious resources – water," said Montana Governor Greg Gianforte. "I am grateful for the leadership of Chairwoman Fyant, state legislators, and members of our federal delegation in Washington, D.C. for making the compact and the settlement a reality."
Following decades of litigation, the Settlement Act and the Compact provide an opportunity for a new era of improved relationships among the tribes, the state, and irrigator communities in the area through a unique and carefully crafted framework that will clarify existing uses, allow for the establishment of new uses on the Reservation, and protect important fish and wildlife habitat in the region.