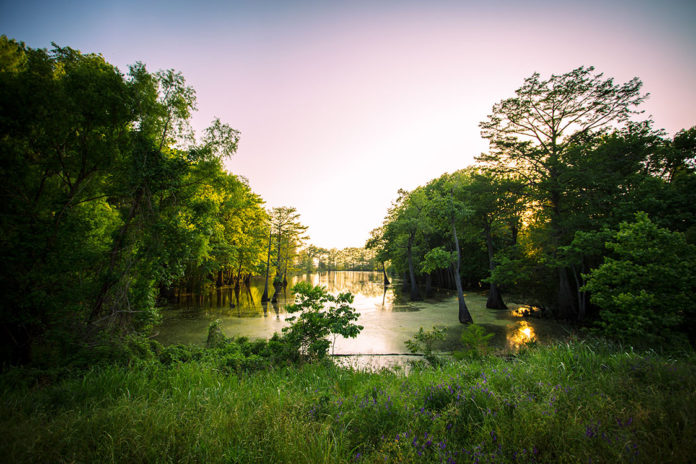 WASHINGTON, D.C. – The Department of the Interior has announced a more than $120 million investment from the Inflation Reduction Act to rebuild and restore units of the National Wildlife Refuge System and partnering State Wildlife Management Areas that have been affected by adverse weather events. The investment prioritizes projects that promote coastal resilience and climate adaptation, address invasive species threats, and provide for additional data collection needed to support successful natural resource resilience.
"Communities across the country continue to face the devastating impacts of weather events made even more extreme due to climate change," said Secretary Deb Haaland. "The Inflation Reduction Act is a historic and transformational investment towards achieving President Biden's ambitious goals to help American families and tackle the climate crisis. These projects will increase the resiliency of habitats and infrastructure to withstand severe and unanticipated weather events, furthering our work to restore America's natural infrastructure through nature-based solutions."
"The Inflation Reduction Act supports the work of the U.S. Fish and Wildlife Service and its conservation partners, and helps local, state and tribal communities tackle the climate crisis while advancing endangered species priorities and environmental justice," said Service Director Martha Williams. "These investments will advance climate resilience, support habitat and critically important breeding areas and support the recovery of endangered species."
The U.S. Fish and Wildlife Service will work with state partners to complete geographically diverse, large-scale projects that are mutually beneficial for these conservation areas, including projects that benefit historically underserved communities and tribal interests.
The list of projects include:
$27.25 million for the Albemarle-Pamlico Sound restoration in North Carolina.
$25 million to create a landscape conservation approach for a climate resilient Northern Forest in the Midwest and Northeastern regions of the United States.
$23 million for landscape conservation and restoration in the Prairie Pothole Region (Iowa, Minnesota, Montana, North Dakota and South Dakota).
$20 million for nature-based resiliency in the Lower Mississippi River Valley, encompassing parts of Arkansas, Louisiana, Mississippi and Tennessee.
$10 million for nature-based resiliency and restoration in the Upper Mississippi and Illinois River to include parts of Illinois, Iowa, Minnesota, Missouri and Wisconsin.
$7.5 million for bison management and grasslands habitat improvements across several Service refuges.
$7 million for nature-based solutions to support the endangered Yaqui fish species on San Bernadino National Wildlife Refuge in Arizona.
$1 million for the acquisition of LiDAR Data over National Wildlife Refuge System lands in partnership with the 3D Elevation Program.
The announcement also comes as the Endangered Species Act (ESA) turns 50 years old in 2023. Throughout the year, the Department is celebrating the importance of the ESA in preventing the extinction of imperiled species, promoting the recovery of wildlife and conserving the habitats upon which they depend. Each of the projects funded plays a significant role in protecting habitats and species at risk of extinction.