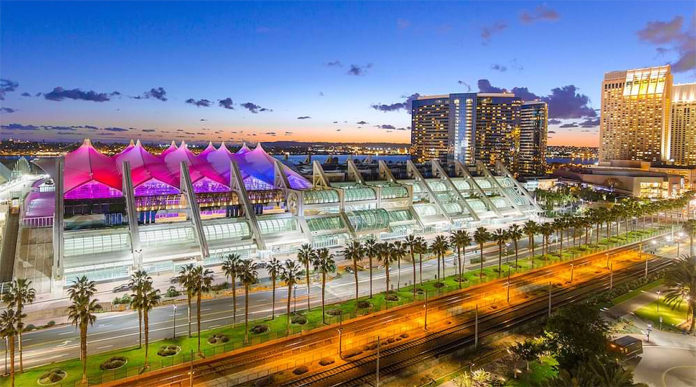 At the Indian Gaming Tradeshow in San Diego, CA, executives from the leading game technology companies discussed their latest games and product innovations for the industry. Here is what they had to say…
---
Mark Dedeaux, SVP & GM of Slots
AGS
playags.com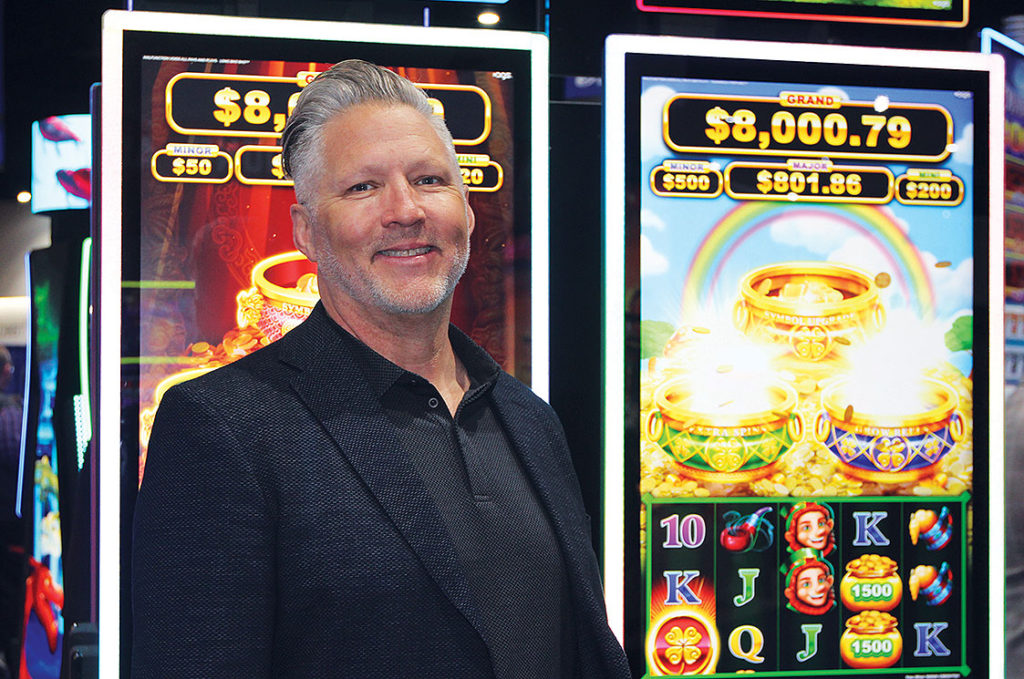 AGS launched a new core cabinet, the Spectra UR43, late last year in Q3, and the momentum behind that and the new themes that we've been delivering are really performing well. In fact, the first installs we did were at Choctaw Casino Resort – Durant in Oklahoma. Skyelar Perkins [at Choctaw Casinos & Resorts] is a great partner. We did our hardware viability testing with him, which went great. New themes in the Triple Coin Treasurers family include Shamrock Fortunes and Long Bao Bao. They've been performing phenomenally.
We are really focused on executing on what we are delivering. We are not trying to get too far out ahead and show vaporware type of stuff. We have a good cadence of new rollouts. At the show, we focused on what's right in front of us, what we are delivering right now, and highlighting that for our customers.
---
James Starr, President
VGT – An Aristocrat Company
aristocratgaming.com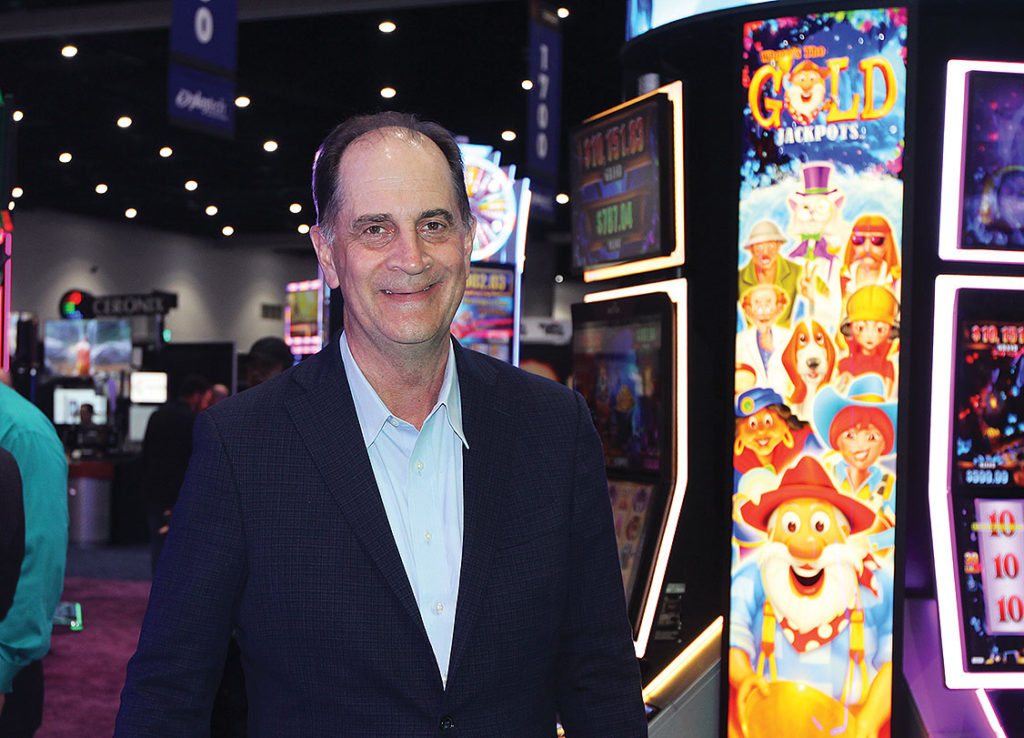 We are showing a lot more of our Ovation video product in Class II. Hunt for Neptune's Gold has been extremely successful on the Ovation platform, and we've brought over Silver Dollar Shootout and Black Hat Burt Busts Out as well. We are really excited about those games. We also are bringing some of the Class III titles over to Class II such as Big Fu Cash Bats Dragon.
The Hunt for Neptune's Gold family is a home run, and Silver Dollar Shootouts is in that family. Hunt for Aztec Riches is another game that we are really excited about that comes from that same family.
---
Lesley Hodges, Sr. Dir. of Marketing
Aruze Gaming
aruzegaming.com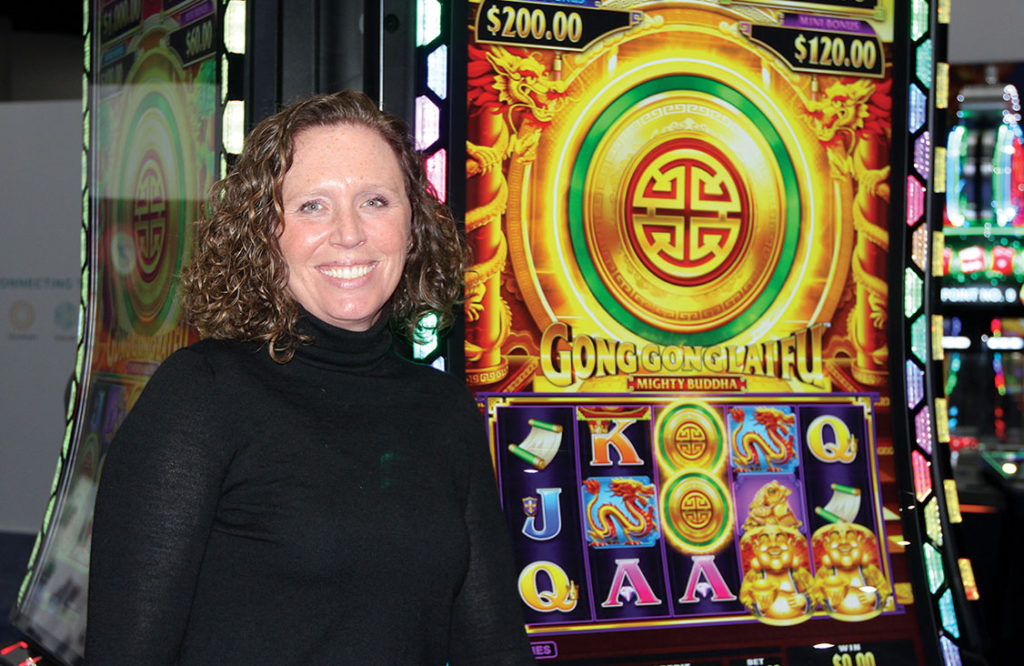 We are excited about our new Shoot to Win Craps. This is a revamped version of the Shoot to Win Craps that has been on floors for years now and is still really popular, and we've made improvements to make that even better for our players. We have some new games out on our Muso Curve 55 cabinet that are doing really well for us, including our Firestorm games. And then we have some brand-new games that have just come out like Gong Gong Lai Fu, recently released to the market, that we are excited for players to start playing.
---
Mike Brennan, Chief Product Officer
Bluberi
bluberi.com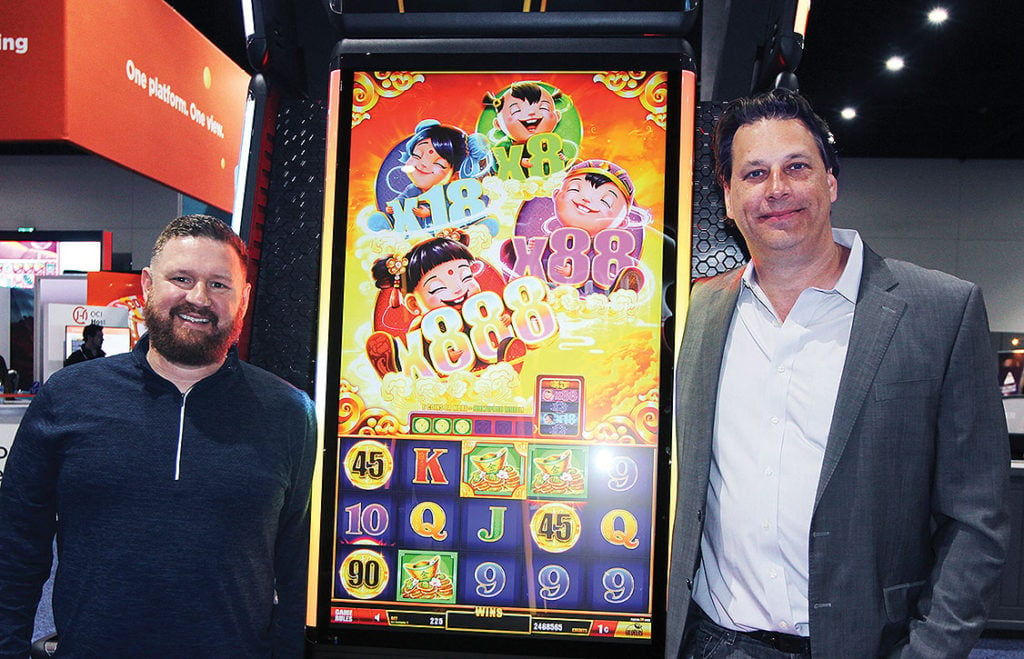 We have a hit game, Devil's Lock, and IGA 2023 for us is about showing the momentum and showing that we have repeatable success based on understanding how we got that success and having a culture that encourages a true mix of process and creativity. Understanding the market, focusing on players and having enough diversity in how we balance the portfolio leads to what we think is repeatable success, and a chance to really outhit the industry average – because we have to. We are smaller and don't make a lot of games, so we are really going for quality over quantity. So far, we are off to a great start of delivering upon that mantra.
---
Laura Olson-Reyes, SVP of Marketing
Eclipse Gaming
eclipsegamingsystems.com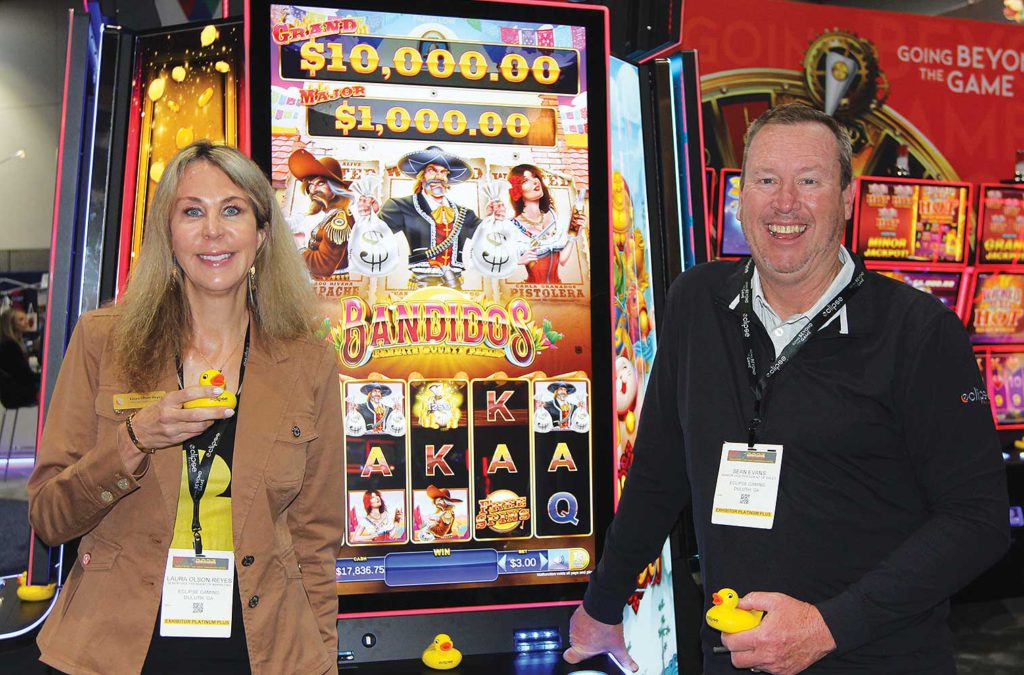 We unveiled three new themes at IGA this year – Dragons Court Deluxe is an Asian-themed game, and then we also unveiled two western-themed games called Outlaws and Bandidos. It's been an exciting opportunity to show our customers new game content that they didn't already see at G2E.
---
David Lucchese, EVP Sales, Marketing and Digital
Everi
everi.com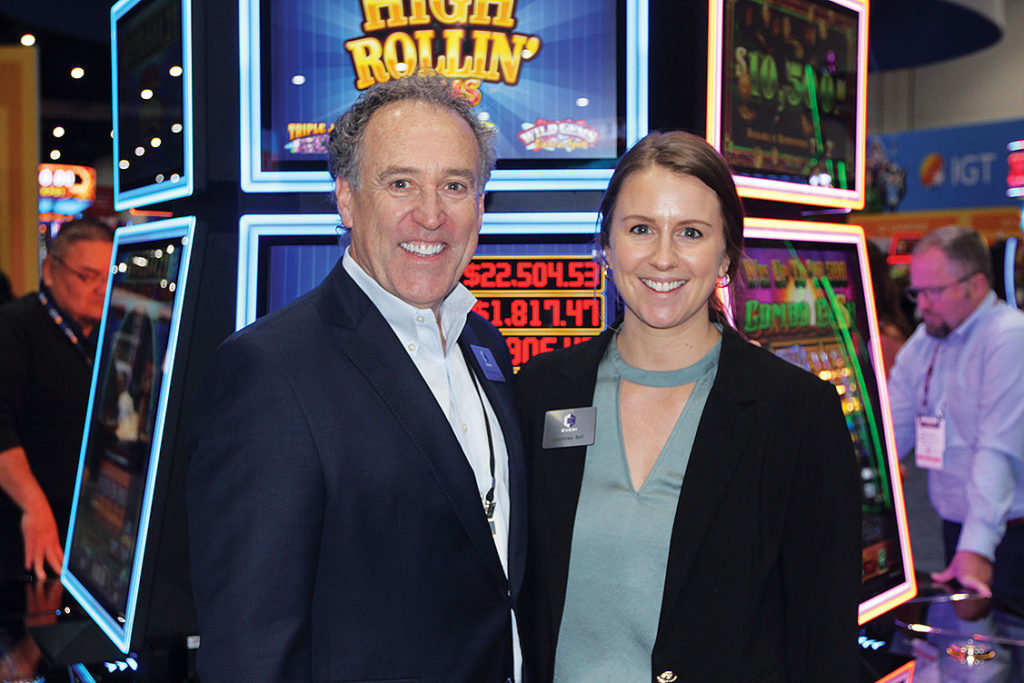 Having IGA in San Diego has been great – customers really engage here. As for Everi's messaging and what we are excited about, on the game side, we launched Dynasty Vue, our latest cabinet. This is the first of a Dynasty line of cabinets and customers are very excited about that. The lineup on games continues to get greater and greater.
On the Fintech side, our product portfolios continue to expand, so I will mention just a few highlights. Our Loyalty product is certainly the market leader. Customers are very excited about our continued development on that. We just unveiled a new product, announced right before the beginning of IGA, called Vi. This is our mobile on-premise solution. It's taking many of the things we already provide to our casino partners such as cash access, AML compliance, security, and adding real money on-premise gaming that can be in Class III or Class II, or both. It could even be social because we provide games through that channel as well. Our digital strategy is taking our curated best land-based games and making them available online. This is extended through Vi as well. We've had a lot of traction with that and great customer engagement during the show. With Wallet, we are the market leader in deployments. There's a lot of buzz in the market about cashless, and a lot of customer excitement as it continues to grow.
---
Jean Venneman, Chief Commercial Officer
Gaming Arts
gamingarts.com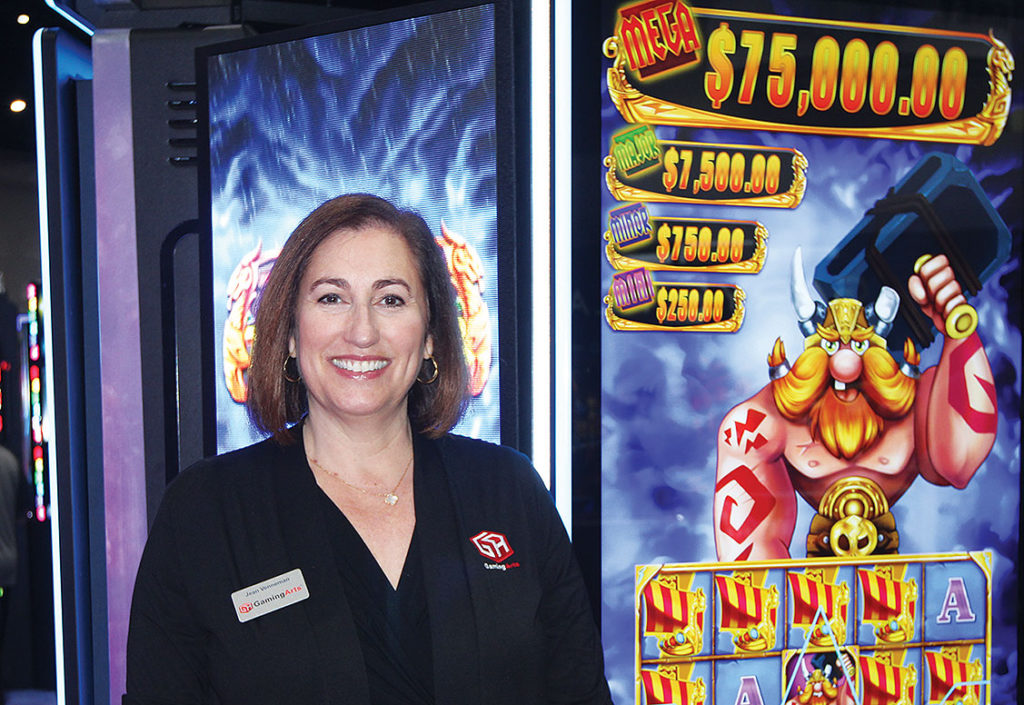 We showed some exciting new games at IGA. Thor's Thunder is one of our feature games and we are really looking forward to seeing that in the market. We also have a game called Cyber Dragon Gold, which is on a new cabinet. We had Cyber Dragon originally on our dual screen cabinet, and this is a new and improved version on our Vertx cabinet. We've been getting a lot of great buzz on both products and are looking forward to seeing how they do in the market.
---
Phil O'Shaughnessy, VP Global Communications, Events & Sustainability
& Knute Knudson, VP Global Business Development and Tribal Ambassador
IGT
igt.com
O'Shaughnessy: We are thrilled to be launching the Mystery of the Lamp game. It's a multi-level progressive inspired by the great success we've seen with Prosperity Link. We've taken Prosperity Link from Class III to Class II and are now announcing it in VLT here at IGA. It's had great market adoption and tremendous performance. That inspired this game, Mystery of the Lamp, where instead of one pot of coins, you actually have three different pots of coins, which gives you a fantastic winning potential. The gameplay is built on all of the great feedback we've gotten from our focus groups, our test banks, and of course our operator partners in helping our very own home spun Vibe Studio. And then placing it on the hardware introduction of the PeakCurve cabinet at IGA.
Switching gears a little bit to casino management systems, we've had the pleasure of showcasing all the evolutions of IGT Advantage Cashless such as Resort Wallet and EZ Pay, but at this show, we are introducing Gift & Go, which enables casinos to stop having to manage inventory of items that are gifts to patrons. Maybe it's a set of dishes, a t-shirt, whatever it is, those products require storage, potential breakage, and staff to distribute those items. With Gift & Go, you're going right into your IGT game and, through the beautiful M5 Service Window that takes over your screen, can select items that are chosen for you based on your preferences, and also your points value in the casino. And then you can simply select those, and they are delivered right to your home through basically what is an Amazon fulfillment mechanism. You have a choice of cool things, they come to your home, and there is no hassle – a win for the casino, and a great win for the player.
Knudson: We are really proud of Prosperity Link. It's already top of the charts everywhere and it's expanding to Class II and to VLT, so we are extremely happy about that. It's the best game in the industry.
---
Tashina Lazcano, Director of Marketing & Communications
Konami Gaming
konamigaming.com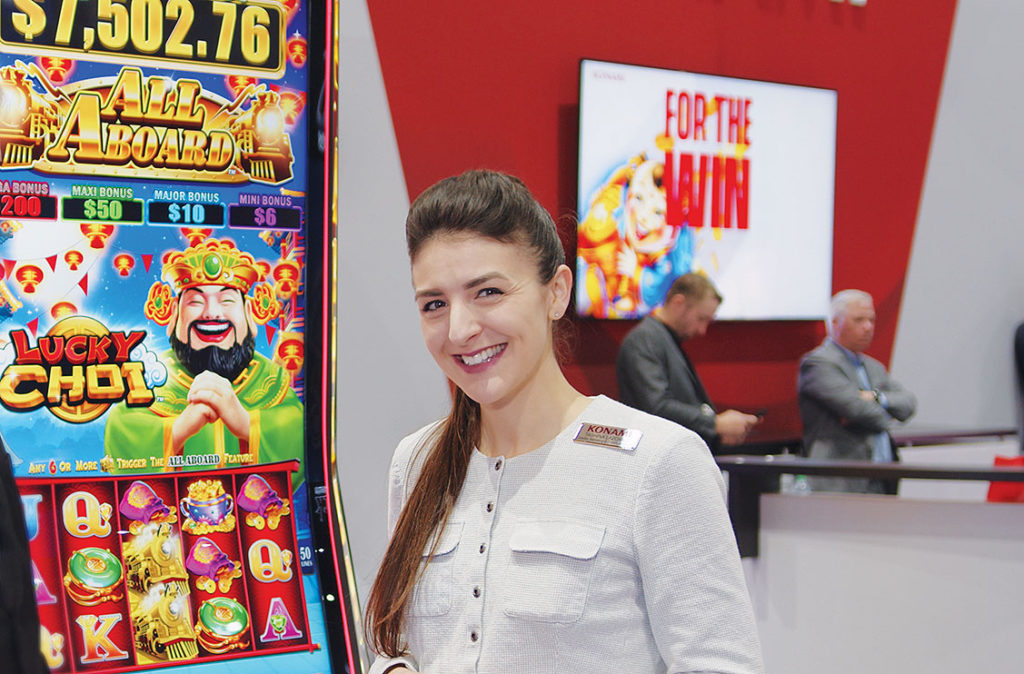 IGA 2023 marked the debut of the industry's first and only large top box machine with a curved display: Dimension Top Box. Beyond the originality of the hardware, this newest Dimension form factor is coming to casinos with a 'parade of lights' themed slot series called Cash Parade. It is an entirely unique visual presentation made even more imaginative for its entertaining feature events. From All Aboard to Ocean Spin, Konami is excited to share a strong line-up of proven slot developments with tribal gaming leaders and executives. And we are seeing special excitement at this show around Stuffed Coins and Dragon's Law Fortune – both of which were just named among the industry's Top 10 Indexing New Games – Core, Video Reel. Konami looks forward to working in close collaboration with its longtime casino partners to bring this top entertainment to players.
---
Nathan Drane, SVP of Global Product Management
Light & Wonder
lnw.com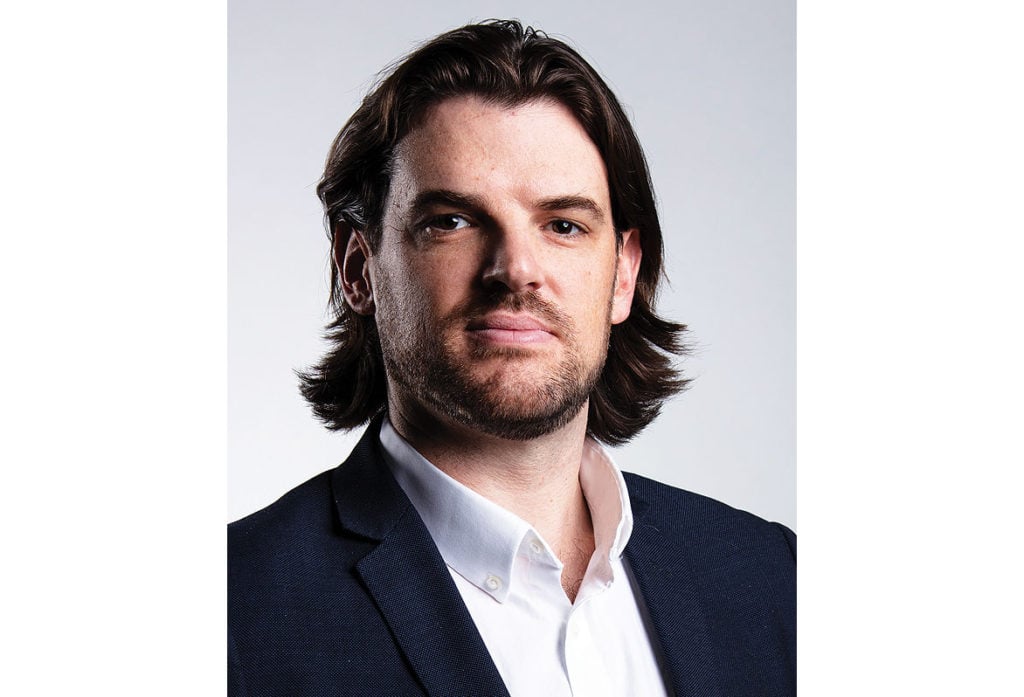 Light & Wonder is continuing to innovate on our content and technology while delivering products that drive commercial value for casino operators. We are excited to launch two new cabinets at IGA this year including Cosmic Portrait and Kascada Slant. Kascada Slant's value is improving sight lines on casino floors, plus the extensive library of proven titles currently available on the Kascada Dual Screen. Our Cosmic cabinet is driving innovation in the portrait slant segment, with a new curved display that gives our designers the best canvas to build our games and brands on yet.
---
Kathleen McLaughlin, VP of Corporate Sales & Marketing, North America
Novomatic Americas
www.novomaticamericas.com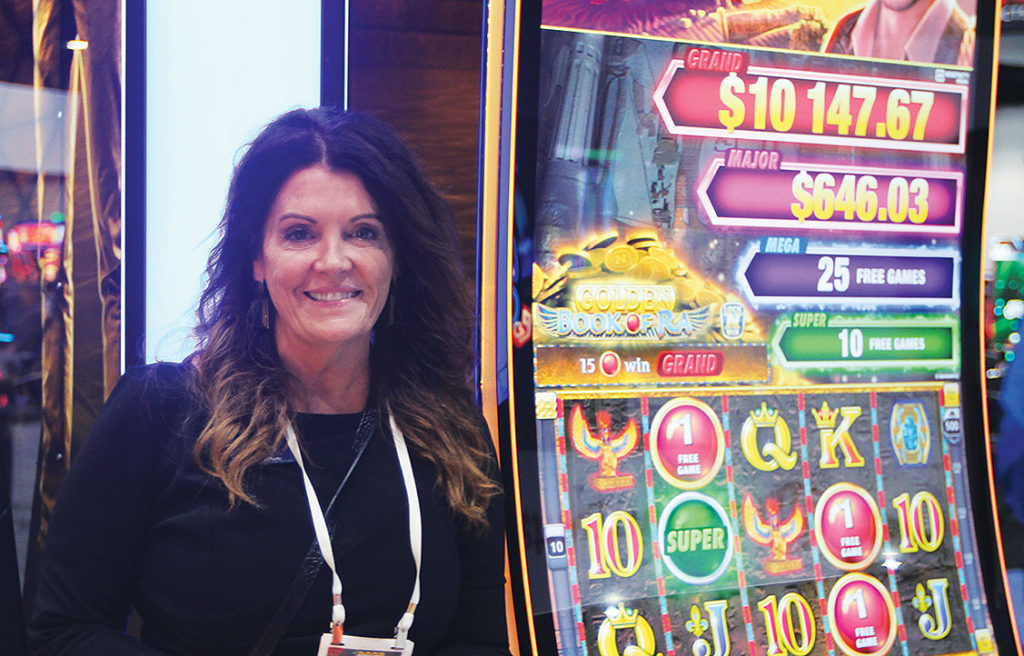 We are really excited about Thunder Cash Link Gold – Golden Book of Ra. It's been a product line within Novomatic for a very long time. As Rick Meitzler, our CEO likes to say, this is the most distributed game in the world, and it has the most games out in the global population. We are hopeful that this new take on it with the lock and spins, wilds, and everything else, will really add some new flavor to the game. We are going in a big way with it in the U.S. This is one of Professor Graf's longtime classic brands, and we also have a sister game called Irish Grace, which features the same math model.
---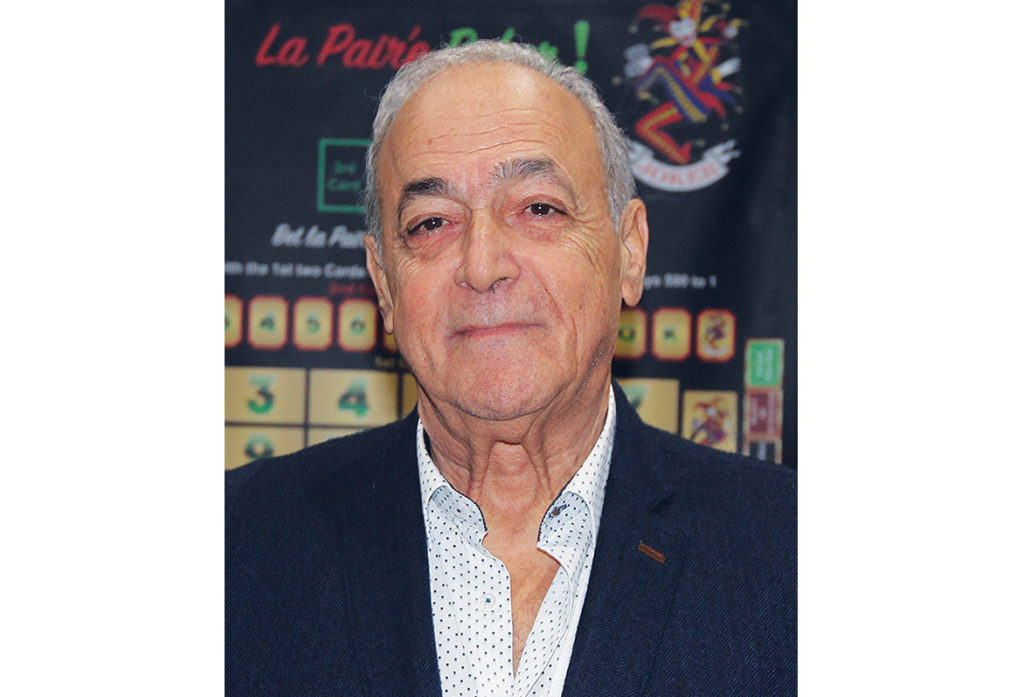 X
Richar Fitoussi, President
Richer Roulette
richerroulette.com

Richer Roulette has the feel of wheel roulette on the casino floor. It's been six years since it was introduced and it is doing very well. We also have a new game, La Pair'e Poker. It's a French name and is similar to a three-card poker game. It's been licensed here and also in France.
---
Derik Mooberry, CEO
Zitro USA
zitrogames.com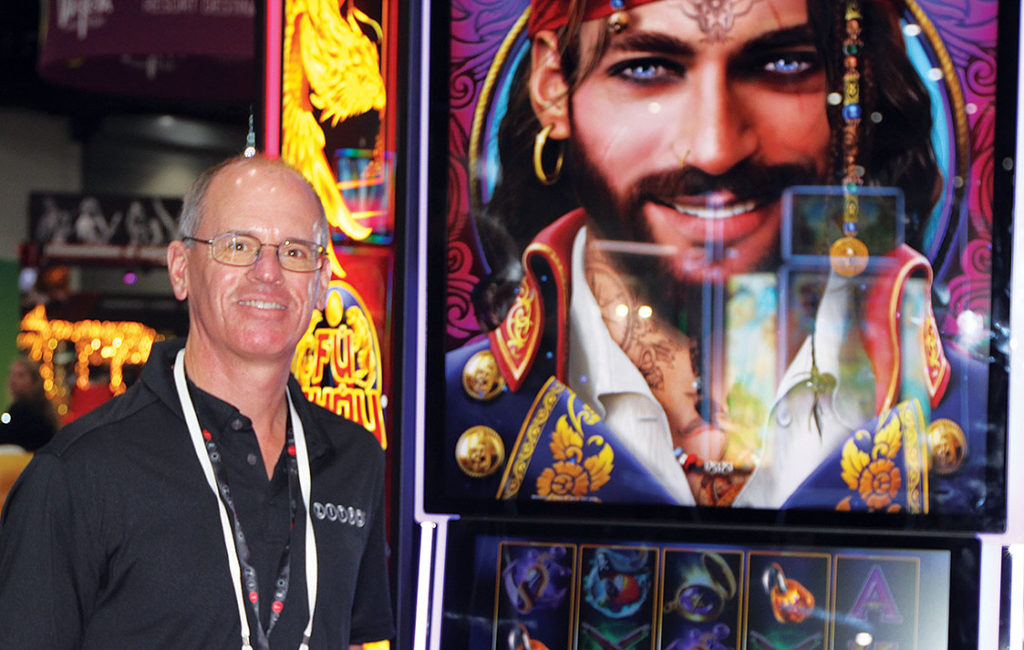 It's been great to have IGA back in San Diego. For us, this trade show is about our continued expansion in the U.S. We remain laser-focused on increasing our footprint as we continue to seek more and more licenses and new jurisdictions to operate in. This has been a chance for us to showcase our latest offerings. We have several new games that weren't at the G2E show in the fall. For customers that may have visited us in Las Vegas, here just a few months later, there is even more new content they haven't seen. And in cases where the content is the same, we are showing that content in different form factors. A great example of that is the Mighty Hammer game that we showed in the Allure cabinet, our triple-screen, 27-inch option at G2E. Here we showed it in our Illusion cabinet, so players got a chance to see that the games are portable and can be configured in different ways and work across different hardware options, which is a unique offering.
For a small vendor like us to be able to feature four great cabinet designs and show that the content can move across them, gives customers confidence from a buying decision that we can be a good, trusted partner for them.