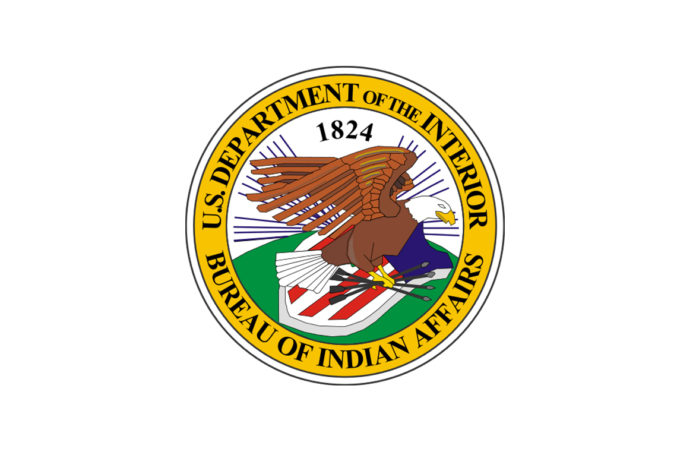 WASHINGTON, D.C. – The Department of the Interior's Office of the Assistant Secretary for Indian Affairs announced that it will hold nation-to-nation consultations with tribes on draft amendments to two different regulations – one regarding the fee-to-trust process and one regarding Class III gaming compacts. The potential changes to these separate regulations aim to address concerns about their clarity, efficiency, and cost. Tribal leaders were notified of upcoming consultations in a letter from Assistant Secretary for Indian Affairs Bryan Newland.
"The changes we are exploring represent progress towards good governance and follow-through on the Biden-Harris administration's commitments to Indian Country," said Assistant Secretary Bryan Newland. "We understand the importance of ensuring a timely and efficient process for taking land into trust and providing clarity on Class III gaming compact negotiations. We look forward to additional feedback from tribes on how to further improve these proposed amendments."
Taking land into trust on behalf of tribes is critical for tribal sovereignty, self-determination, preservation of history and culture, economic development, well-being of tribal citizens, and to help right the wrongs of past policy. The changes being considered to 25 C.F.R. Part 151 would lead to a more efficient, less cumbersome, and less expensive fee-to-trust process by clarifying the Secretary of the Interior's authority to take land in trust for tribes, reducing processing time, and establishing clear decision-making criteria. The proposed amendments also place an express focus on taking land into trust for conservation purposes.
The proposed changes would build on action taken by Secretary of the Interior Deb Haaland in her first month in office to improve land in trust process. In April 2021, Secretary Haaland issued Secretary's Order 3400, which re-delegates the authority to review and approve applications to place land into trust to the Bureau of Indian Affairs regional directors. The action reversed steps taken in 2017 that unnecessarily elevated land-into-trust decisions to the department's headquarters staff, increasing the complexity of the decision-making process and causing delays. The proposed amendments were also developed in response to nation-to-nation consultations on tribal homelands restoration held in October 2021.
The Indian gaming industry remains one of the most significant sources of tribal economic development in Indian Country. The changes being considered to 25 C.F.R. Part 293, which governs the review and approval of tribal-state gaming compacts, would provide clarity on the criteria the department would consider when deciding whether to approve these compacts by clarifying boundaries as to allowable topics of negotiation, better defining key terms, and clearly outlining when the department must review a gaming compact.
The department will conduct four virtual consultation sessions between May 9 and May 23. While these regulations are not directly connected to one another, the department is holding consultations on these changes at the same time to maximize convenience for tribal leaders. The department will also accept oral and written comments.