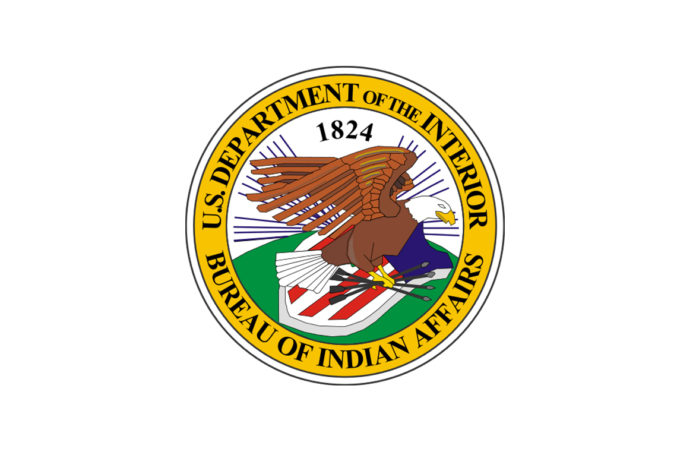 WASHINGTON, D.C. – The Indian Affairs Office of Indian Economic Development announced that it is soliciting applications for its Native American Business Incubators Program. The deadline for proposals is Jun. 17, 2022.
Funds awarded through the program establish and operate business incubators that assist entrepreneurs by providing guidance and services like workspace, advice on how to access capital, business education, counseling, and mentorship opportunities to navigate obstacles in transforming their innovative ideas into operational businesses.
The program is seeking to fund 10 to 15 grants, ranging in value from approximately $100,000 to $300,000 annually, for a three-year term with an option to renew for an additional non-competitive three-year term.
"Entrepreneurship has a long history in Indian Country, and the Department of the Interior is proud to support businesses in tribal communities," said Assistant Secretary – Indian Affairs Bryan Newland. "The Native American Business Incubators Program serves as an important tool for spurring economic growth and innovation in Native communities."
Proposals must be submitted via the Grants.gov website by Jun. 17. The solicitation and details on how to apply can be found in the Federal Register here and under Opportunity Number BIA-IBIP-2022-OIED at Grants.gov.
Eligibility is limited to: federally recognized American Indian and Alaska Native tribal entities as listed in 87 FR 4636 published Jan. 28, 2022; tribal organizations as defined by 25 U.S.C. 5304(l); tribal colleges or universities qualifying under 25 U.S.C. 1801 et seq, 25 U.S.C. 640a note, and section 532 of 7 U.S.C. 301 note; institute of higher education in any state admitting students as per 20 U.S.C. 1091(d); and joint applicants who each must meet the eligibility requirements.
Questions about this solicitation may be addressed to Mr. Dennis Wilson, Division of Economic Development Grants Manager, Office of Indian Economic Development – Indian Affairs, U.S. Department of the Interior, at 505-917-3235 or at [email protected].