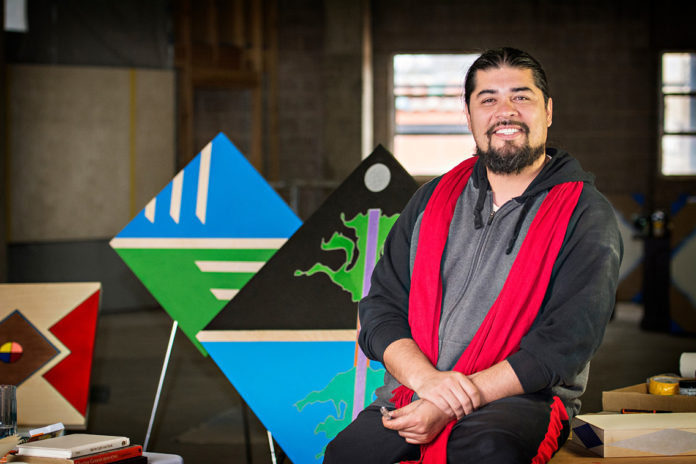 TULSA, OK – At the 2022 OIGA Tradeshow, Incredible Technologies (IT) will debut a new product featuring the art of Choctaw Nation Master Artist D.G. Smalling. A special version of one of the company's most successful proprietary brands, Ultra Rush Gold, showcases Smalling's unique art style. IT's collaboration with Smalling marks the first partnership of its kind; utilizing Native art with the artist's full collaboration. The combination of a proven game family combined with Smalling's distinct style is delivered on IT's Infinity V55 cabinet and will only be available as a Class II game.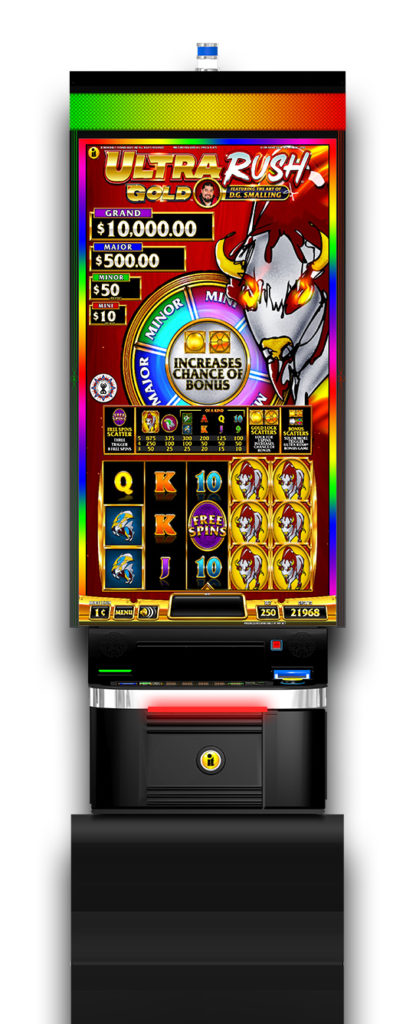 "We greenlit this project because we recognize the importance of representation and inclusion in our industry," said VP of Product Development Dan Whelan. "The idea was pitched by our Director of Central Determinate Gaming Russell Witt and Central Sales Manager Jamison Hill." He continued, "D.G. has been great to work with and we've appreciated his contributions and insight into his creative process."
As the first video gaming device to incorporate Native-produced art, the game holds significance to both Smalling and the Choctaw Nation of Oklahoma.
"As a Master Artist for my Nation, I take quite seriously the trust given to me to create with the full knowledge that my work represents my Nation," said Smalling. "To be able to demonstrate that it is possible to actively participate in this vital industry and that there are allies for our creativity is formidable."
Smalling will complete select creative pieces and auction them off at the IT booth (#408) to benefit the group Advancing Indigenous People in STEAM (AISES) on August 10 from 4 – 6:30 p.m. Additionally, the game is on display among an art installation at the Choctaw Cultural Center in Calera, OK until late fall.
D.G. Smalling's artwork is also featured on the cover of Indian Gaming Magazine's August 2022 OIGA show issue, which will be distributed at the tradeshow.