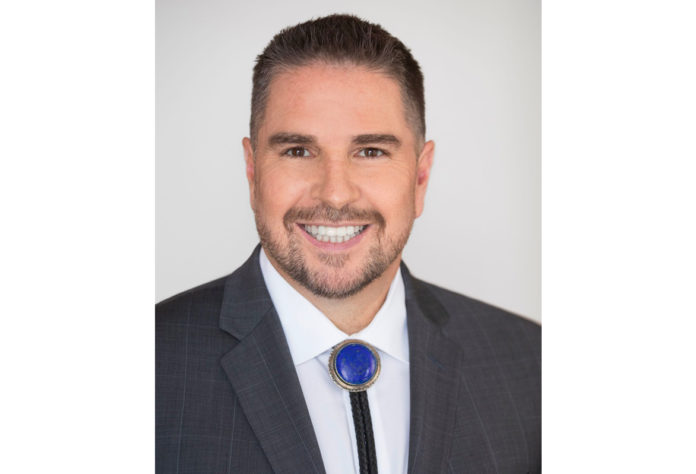 TEMPE, AZ – Robert A. Rosette, Founding Partner of Rosette, LLP, a majority Native American-owned national law firm representing tribal governments and tribal enterprises, passed away peacefully on September 17, after decades of trailblazing legal strategies for the benefit of tribal governments and their businesses.
"My father was an incredible leader who leaves behind a remarkable legacy in Indian Country," said Wyatt Rosette, Rosette, LLP Partner, and eldest son of Rob Rosette. "He will be deeply missed by all who were privileged to know him. I am fortunate to have learned from his extraordinary leadership and look forward to advancing the firm's mission to advocate on behalf of Indian tribes."
Rob established Rosette, LLP in 2004 in Phoenix, AZ, which exclusively represents tribal governments in all facets of federal Indian law, including finance, commercial transactions, economic development, gaming, and litigation. The firm operates five offices in Arizona, California, Michigan, Oklahoma and Washington, D.C.
"I envisioned a law firm that would only focus on federal Indian law, meaning we wouldn't represent banks or development companies or casino interests or oil companies," said Rob Rosette. "Just practice Indian law, purely on the tribal side as a tribal member from Rocky Boy's. That was my original ambition and what I always wanted to do."
As an enrolled member of the Chippewa Cree Tribe of Rocky Boy's Indian Reservation, Rob spent his entire career working to fight for the protection of tribal sovereignty. He was best known for his legal ingenuity and creativity in developing diversification projects by leveraging tribal sovereignty, which allowed his tribal clients to pursue opportunities in unique business ventures.
"Federal Indian law is difficult to understand, it's complex," said Rob Rosette. "You really have to have a deeply rooted understanding and knowledge of federal Indian law to be a successful Indian law attorney. It's not just something you pick up overnight. You have to understand how to protect tribal sovereignty, how to utilize it, how to respect it so it's not eroded."
Rosette received his Bachelor of Arts degree in Political Science/American Civilizations from the University of New Mexico, his Juris Doctor from the Sandra Day O'Connor College of Law at Arizona State University, and his Master of Business Administration from the W.P. Carey School of Business at Arizona State University.
Even after graduating, Rosette remained a loyal and enthusiastic supporter of education at the Sandra Day O'Connor College of Law, Arizona State University, and specifically, the school's Indian Legal Program, of which he was an alum. In 2013, he spearheaded the creation of the Rosette, LLP American Indian Economic Development Program to help the next generation of Indian law lawyers focus on the fundamentals of self-determination.
In his free time, Rosette was passionate about horseracing. He owned horses from a young age, and was a nationally ranked horserace handicapper and frequent guest commentator on TVG. He turned this love into a business that stabled horses with winnings at tracks throughout the country. Most recently, Rosette's racing stable included a talented gelding named Shinny, a five-year-old thoroughbred horse who, against all odds, came to lead all of North America in victories in 2021.
On several occasions, Rosette credited his love for horses to "keeping him alive" as he battled pancreatic cancer. "I'm not in control of this fight and if the plan is for me not to be here soon, I am just so blessed for what I have right now," said Rosette. "It is not an idyllic final chapter, but it is an idyllic life. I hope I've had a good influence on people. I think I have."