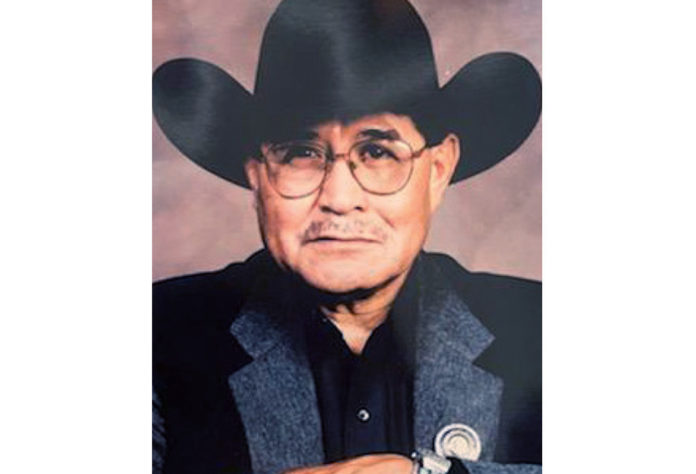 WINDOW ROCK, AZ – Andy R. Ayze, former Council Delegate and Chinle Chapter President passed away peacefully at the age of 73 years old.
"On behalf of the 24th Navajo Nation Council, we offer our condolences and prayers for the family, friends, and loved ones of Mr. Ayze, who held onto his passion for public service which certainly earned him the respect of his community," said Speaker Seth Damon of the Navajo Nation. "Through his steadfast leadership, Mr. Ayze was successful in advocating for the betterment of his community and the numerous students he helped."
Ayze was born on January 9, 1949, in Chinle, AZ, and was Kinyaa'áanii (Towering House clan) and born for Tódich'ii'nii (Bitter Water clan). He would later serve as a Chinle Chapter President for three terms and was elected as a Navajo Nation Council Delegate for four terms.
"Hon. Andy R. Ayze was a loving father, grandfather, great-grandfather, and beloved husband who dedicated himself to serve his community," said Council Delegate Kee Allen Begay, Jr. "All who knew him revered the leadership and devotion he exemplified. From his continued advocacy, Mr. Ayze was able to play an important and active role in overseeing various organizations, committees, and boards which proved to make real change."
During his time in public service, Ayze served as a Comprehensive Health Care Representative, Dineh Cooperatives Board Member, Chairman of the Navajo Nation Educational Committee, member of the Diné College Board of Regents, Navajo Preparatory School Board Member, and donor for private schools for Native American students.
Ayze is survived by his beloved wife Lucy E. Ayze and his children: Gloria Lee, Steven Ayze, Andrea Ayze, Audraelle Ayze, Audralynn Ayze, Valerie Ayze, Victoria Barber, and Ryan Ayze. Additionally, Ayze is survived by 24 grandchildren and 13 great-grandchildren.