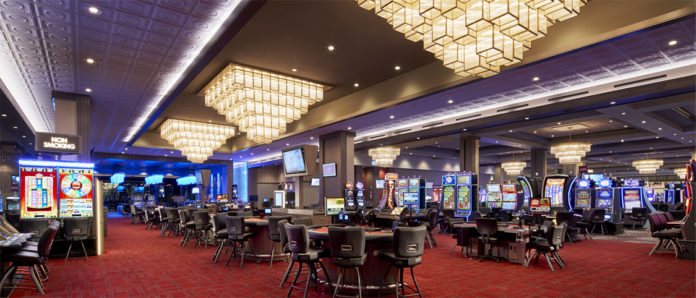 ELIZABETH, IN ­– The Indiana Gaming Commission (IGC) recently approved the sale of Caesars Southern Indiana's operations at its public business meeting. The purchaser, EBCI Holdings, agreed to purchase the casino in December 2020 for a base purchase price of $250 million. Approval from the Indiana Gaming Commission was a required condition to close the sale, and the closing is expected to occur in September 2021. EBCI Holdings was established earlier this year to diversify the Eastern Band of Cherokee Indians' holdings in the commercial gaming and hospitality business.
"We are delighted to move forward with Caesars and expand our already successful portfolio," said R. Scott Barber, CEO of EBCI Holdings. "Not only is it a beautiful, recently renovated property, but Caesars is also a storied brand in the southern Indiana community. We're honored carry on that legacy as we continue to elevate Caesars' world-class guest experience."
To celebrate the new ownership, Caesars plans to host an opening event after the deal closes. Details will be announced later this fall. Pursuant to the terms of the transaction documents, EBCI Holdings will continue to use Caesars' branding for the casino and participate in the popular Caesars loyalty program, Caesars Rewards. Additionally, EBCI Holdings announced that, subject to satisfying customary background check and hiring processes, current Caesars employees – nearly 900 people – will have the opportunity to retain their positions with the casino.
Simultaneously with the deal closing, EBCI Holdings will also enter into a triple-net lease with a subsidiary of VICI Properties Inc. (VICI) with respect to the real property associated with Caesars Southern Indiana. Initial total annual rent under the lease with VICI will be $32.5 million and the lease will have an initial term of 15 years, with four 5-year tenant renewal options. The tenant's obligations under the lease will be guaranteed by the Eastern Band of Cherokee Indians.