New games and technology will be center stage at this year's Indian Gaming Tradeshow & Convention held March 27-30 in San Diego, CA. Here is a preview of what the leading game manufacturers will be unveiling on the show floor…
XX

AGS
(702) 722-6700
playags.com
IGA Booth #2231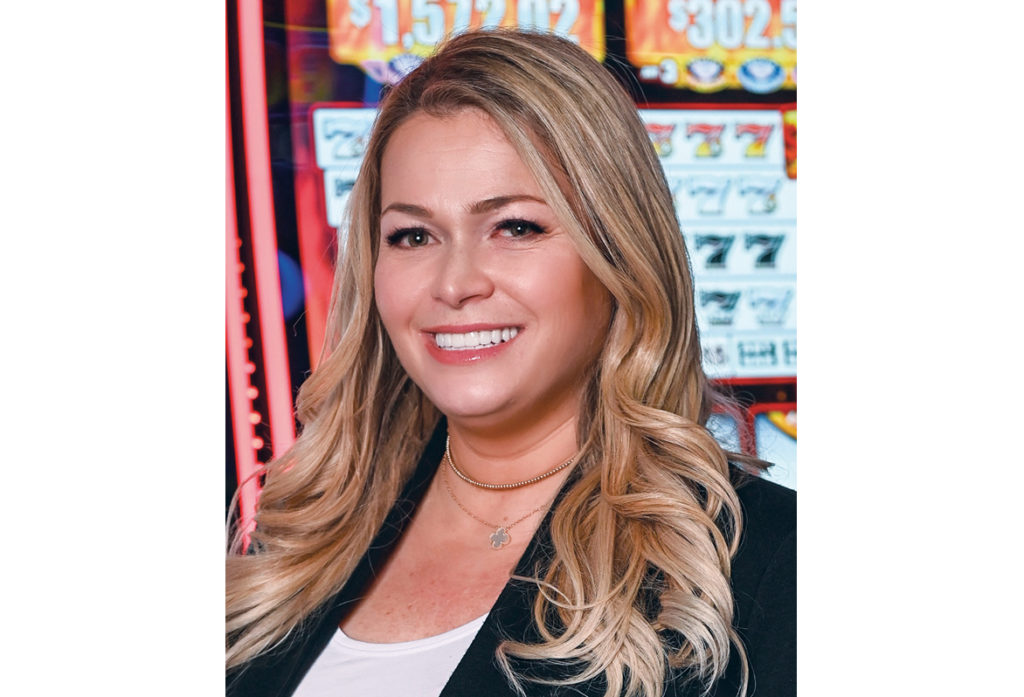 "The Indian Gaming Tradeshow is a uniquely special event for AGS, as it reinforces our longstanding commitment to the tribal gaming community by providing an opportunity to showcase our many performance-driven products and deepen our operator relationships. Having face-to-face time to share our latest and greatest innovations is invaluable to us as a supplier as we continue to explore ways to better serve our tribal partners and meet their unique needs." – Julia Boguslawski, Chief Marketing Officer, AGS
AGS' expanded portfolio will be on full display at IGA 2023. The company will showcase more games, form factors and options for operators – a direct result of its steadfast investment in R&D in recent years. AGS has deep roots in the tribal market and continues to diversify its library to help tribal casinos further grow their slot and table offerings.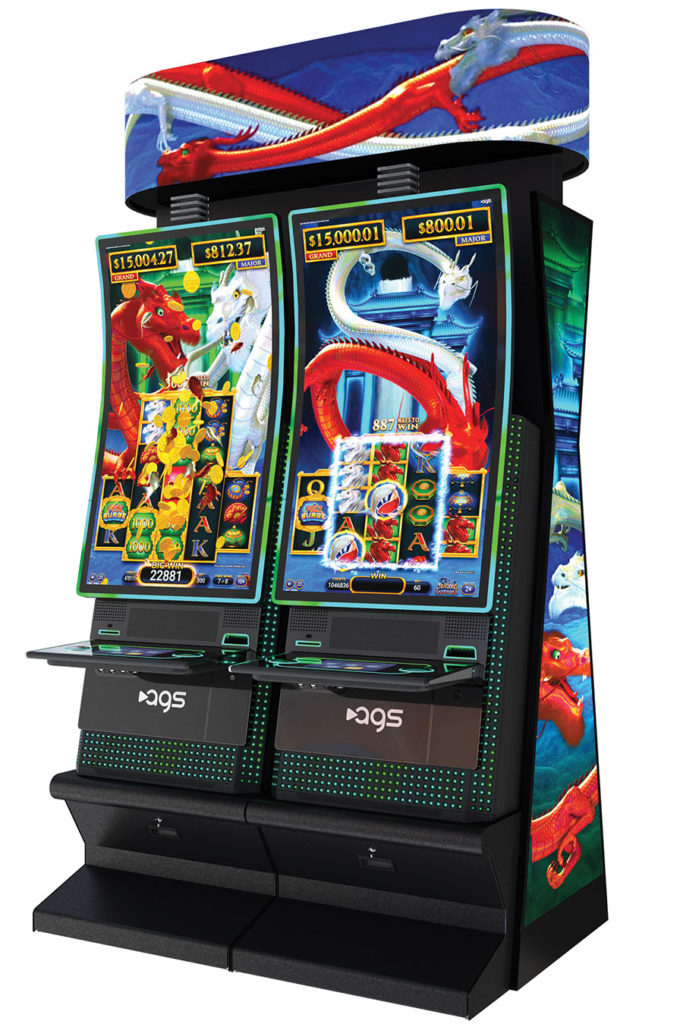 Attendees will witness exciting new games including proven legacy titles such as the rebirth of the River Dragons® game family. This reimagined version of the player-favorite game is displayed on the Orion Curve™ Premium in multiple and flexible configurations. Attendees can look forward to captivating 3D graphics and exciting new game mechanics with the addition of attractive digital signage and a thematic art package.
As AGS continues to enter the high denomination segment, it introduces even higher bet levels to create more options for operators and growing high-limit needs. The high-performing portrait upright cabinet Spectra UR43™ has proven successful since its launch last year and AGS will showcase Prize Spin™, a new game family, at IGA. In addition, the towering 75-inch dual screen Orion Rise™ cabinet will feature exciting new games, including a new high denomination title, Diamond Boost™.
The tables division continues to leverage its award-winning progressive side bet Bonus Spin™ Xtreme and will showcase its Stax® progressive system with the new 3 Card Catch™ poker derivative. Since its official launch into the market last year, the Pax S® single-deck shuffler has proven to be a valuable option for casino operators. Its ease of installation and sophisticated security features makes it a must-have on any table.
The focal point of IGA has always been to bring the tribal gaming community together. AGS brings more options and innovations in slots, tables and interactive to meet the needs of customers, operator partners and vendors.
Aristocrat Gaming
(702) 270-1000
aristocratgaming.com
IGA Booth #1831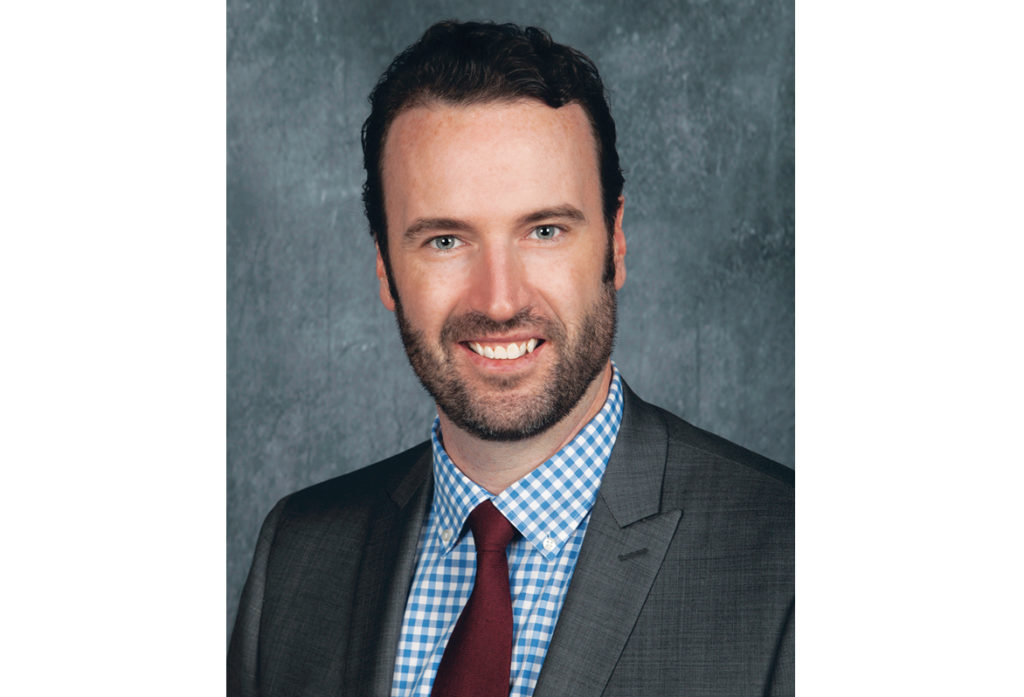 "We are excited for IGA to showcase Aristocrat Gaming's Class II gaming content that can only be found in tribal casinos, which ensures these properties have a variety of fresh content to diversify their floor and to appeal to new and established customers alike. In 2023, Aristocrat Gaming's player-favorite brands are evolving – our hardware will be bigger and brighter than ever, and our games have been elevated to new and exciting places, flexing our strong commitment to innovation." – Jon Hanlin, Senior Vice President of Commercial Strategy and Business Analytics, Aristocrat Gaming
At IGA 2023, it's all about "Innovation in Motion" as Aristocrat Gaming continues to invest in R&D to deliver a diverse, industry-leading portfolio of next generation cabinets, games, and features, along with 80 percent custom content specifically for Class II tribal customers.
In the next evolution of premium Class III games, Aristocrat Gaming has taken a library of fan-favorite core games and combined them with premium brands to create all-new exciting brands, including Lightning Buffalo Link™ on the Neptune™ Single cabinet, Cash Express Mega Line™, Tarzan® Link on the Neptune Single cabinet, Buffalo Grand Deluxe™ on the Neptune™ Double cabinet, Chief Platinum™ on the Neptune Double, and Where's the Gold™ – the classic game reimaged with today's technologies.

Additional Class III games include Buffalo Strike™ and Fu Dai Lian Lian Tower™ on the new MarsX™ Flex cabinet; and Buffalo Ascension™, Coin Trio™, and the all-new Wonder 4 Collection™ on the Neptune Single. On the MarsX™ Portrait are Buffalo Triple Power™, Bao Zhu Zhao Fu™ Jade Celebration, Coin Trio, and Fire Light Eruption™. Additionally, the launch of the MarsX Portrait into the Washington Class III market is coming soon with exciting titles in Buffalo Triple Power™ and Coin Trio. The Relm™ reel-spinner cabinet features 3-reel and 5-reel games suited to reach every player on the casino floor, including the new Rubies Instant Hits™.
For Class II, The MarsX Portrait features Hunt for Neptune's Gold Universe™, Hunt for Aztec Riches™, Silver Dollar Shoot Out™, Hunt For Neptune's Gold™ and a brand new game family in Red Spin Run – Orb for Egypt™.
On the Relm XL™ is the three-reel Polar Riches™ and the new five-reel The Hunt for Neptune's Gold Wheel™. The Arc™ Double features Silver Dollar Shootout Showdown™ and The Hunt for Neptune's Gold Diamond™. MarsX™ Dual will feature the world premiere of Big Fu Cash Dragons™.
In the legacy category, Aristocrat will show a portfolio of one-of-a-kind bingo math and new on-trend mechanics with an innovative library of Class II games, including the new Smokey's Firehouse Fortunes
The Winners World 2.0™ bartop cabinet by Aristocrat Gaming showcases the best slot and keno content in the industry and gives players an opportunity to play the games they know and love, including Buffalo Keno™, Buffalo Gold Collection™, and Gold Stacks 88™.
Aruze Gaming
(702) 361-3166
aruzegaming.com
IGA Booth #933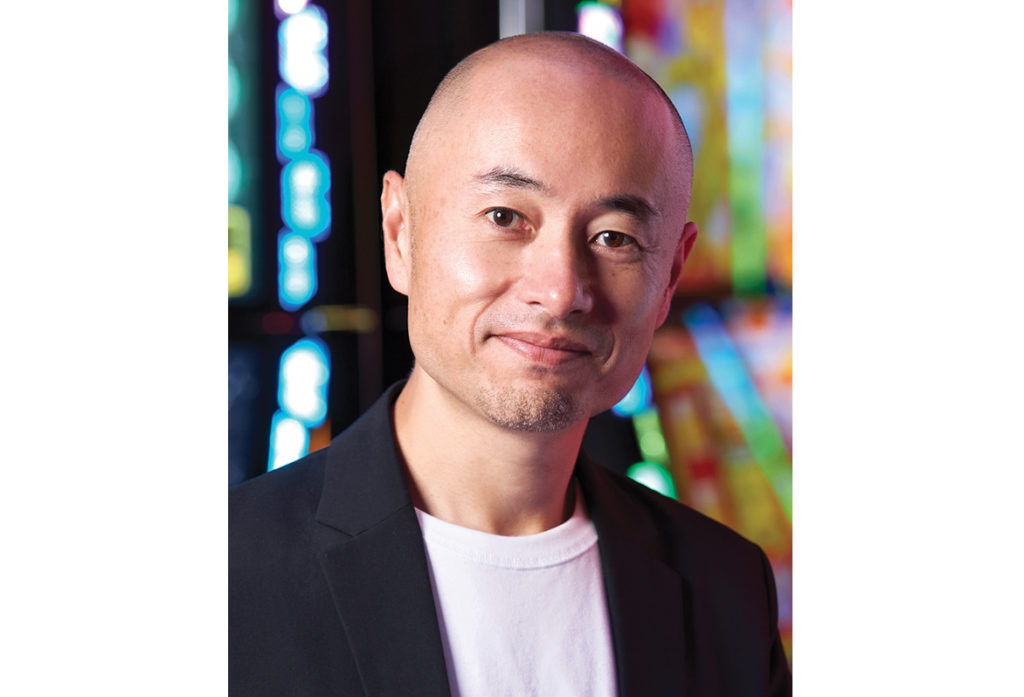 "We love being part of IGA because it reaches the heart and soul of the industry. This year we decided to showcase several of our classics – many of which have been updated in new and exciting ways. We strive to bring the best new games to the casino floor, like our award-winning Go Go Claw, and there's nothing better than an update on a casino legacy like craps. Shoot to Win Craps has been on casino floors for decades — and we are making it better for each and every generation of player." – Yugo Kinoshita, Global CEO, Aruze Gaming Group
Aruze has created innovative products that do not sacrifice the spirit of the casino, such as its captivating suite of Activ-Play™ slots and exceptional ETGs. While Aruze continues to improve its suite of offerings, the company will be reintroducing several of its modern classics, updated to improve the experience of tribal gamers, such as the popular Shoot to Win Craps™.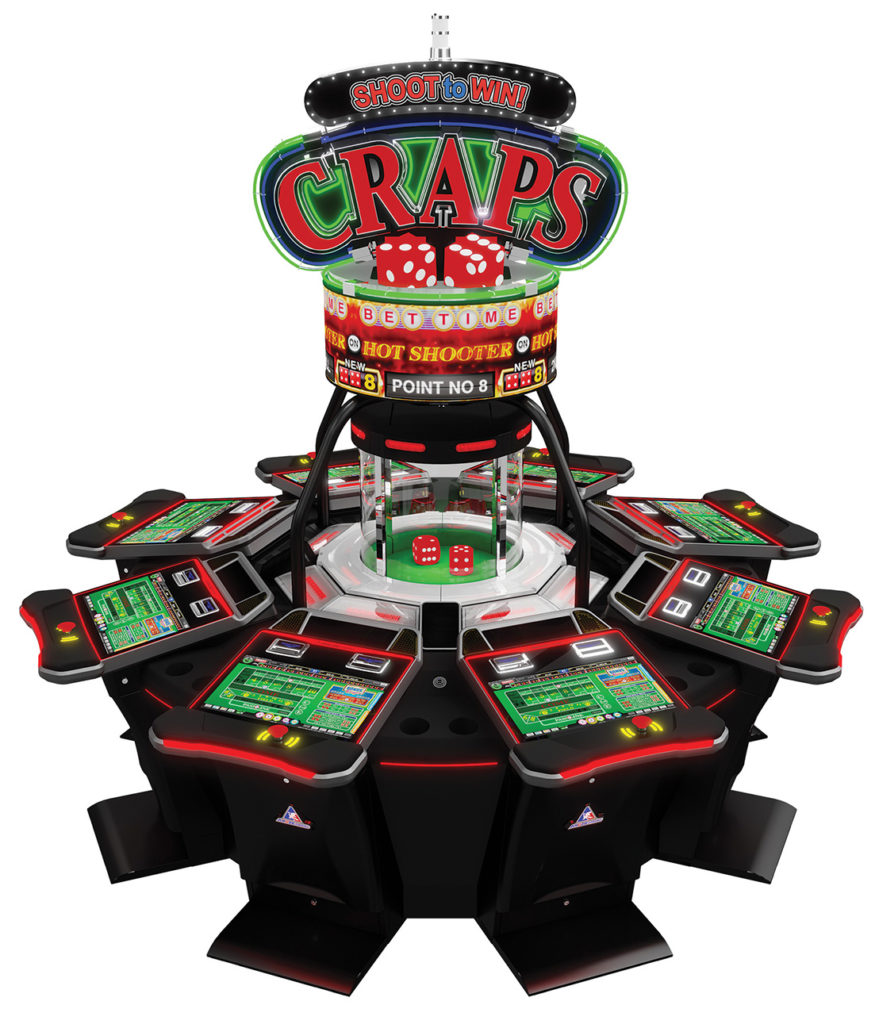 Shoot to Win Craps™ Lucky Roll, a player-initiated craps game commonly known as "bubble craps," is now a more engaging experience for all players. A "help" menu initiates those interested in but intimidated by craps – allowing gamblers of all levels to feel welcomed into tribal casinos. A live camera feed and light-up shooter button help players see the outcomes and launch their bets into a bubble of larger-than-life dice. These extra elements work in tandem to make every bounce of the dice memorable for everyone gathered around the table.
Tribal operators can now tailor the gameplay to house preferences with custom settings including odds, commission, simultaneous bets, jackpot features and "don't bet" areas.
A new function for configuring minimum and maximum bets now comes standard on this upgrade – making floor customization easier than ever. The lights, sounds and graphics are customizable, fitting it to the theming of any home casino.
To make it even more enticing for tribal casino players, Shoot to Win Craps™ Lucky Roll received several visual upgrades – calling people in to see the giant dice bounce around for a chance at an even bigger jackpot. A new overhead display wrapped in bright LED lights creates spectacular optics, a modern upgrade that harkens back to the classic casinos many patrons may be nostalgic for. By continuing to improve these legacy games, tribal operators do not sacrifice their existing demographic while appealing to a more modern one. Aruze provides solutions that cater to everyone, from the casino connoisseur to the nervous novice.
Bluberi Gaming
(800) 720-5155
bluberi.com
IGA Booth #2431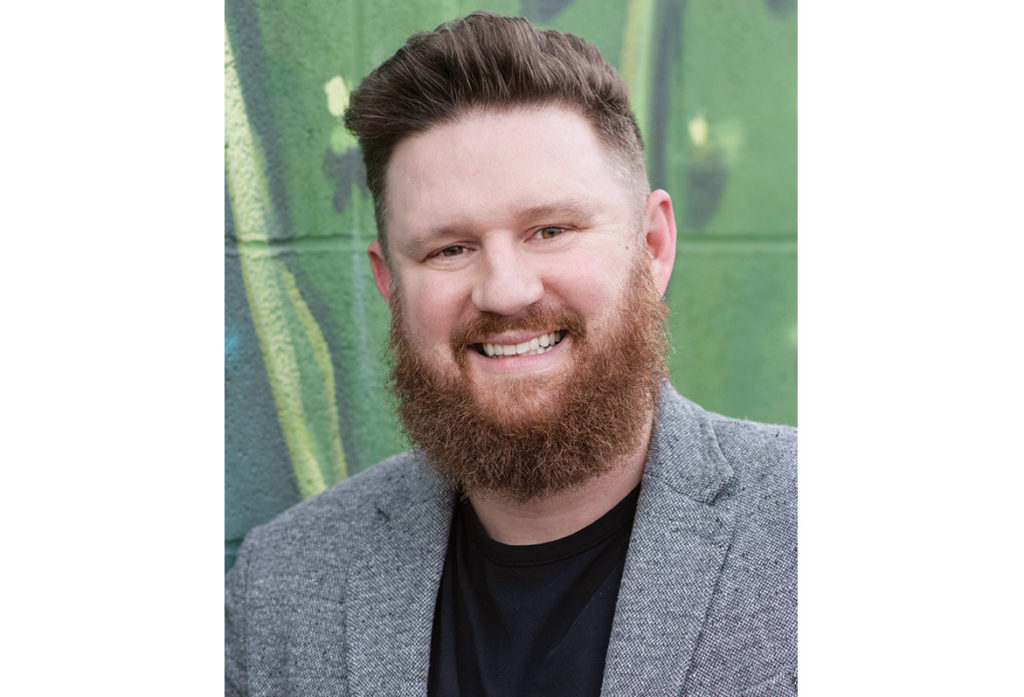 XX
"Double Flamin' Link is a big step forward for our little company. Having our first multi-themed, linked product in not only a great landmark for Bluberi but also a chance to showcase how we're bringing our unique identity to a whole new family of games." – Andrew Burke, CEO, Bluberi Gaming
XX
Bluberi has announced the release of its new game family – Double Flamin' Link. The company has improved the overall player experience with Double Flamin' Link Blazing Tiki and Blazing Ares. Fans of hold and spin games will be delighted with unexpected surprises like split cash balls, the guaranteed jackpot winning juggling feature, and the helping hand character that can reward players with extended bonuses. These games provide a great gambler experience with variety and fun for any player.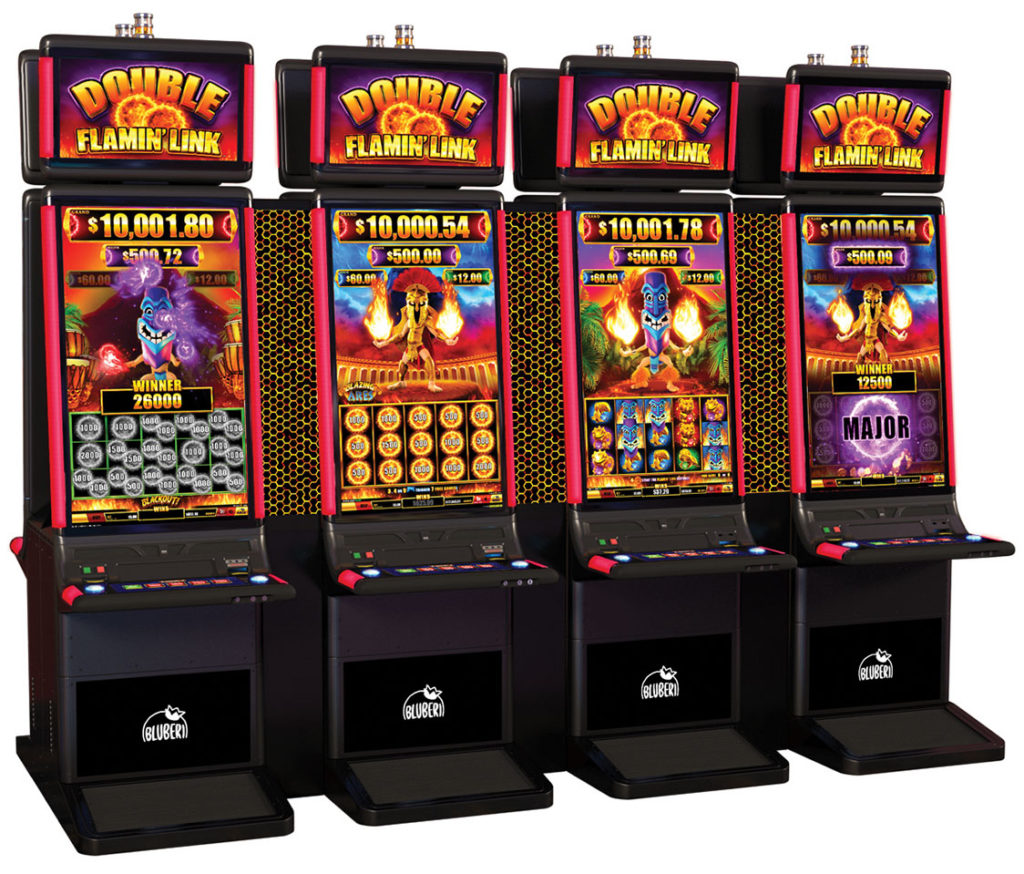 Tribal operators will also love some of the functionality Bluberi has integrated into this new game series. Bluberi's first dynamic player selectable multi-denomination theme will allow casinos to control liability while incentivizing players to play at higher denominations, increasing coin in. The brand new lucky spin feature allows players to play-off any residual credit; reducing tickets printed, time at the kiosk, and more coin in. Bluberi is committed to making game features that improve the operator experience.
Double Flamin' Link is available for sale with a brand new merchandising package on the Novus b49 hardware, giving casinos a premium-style bank on their floor at for-sale pricing.
Eclipse Gaming Systems
(877) 316-5100
eclipsegamingsystems.com
IGA Booth #2020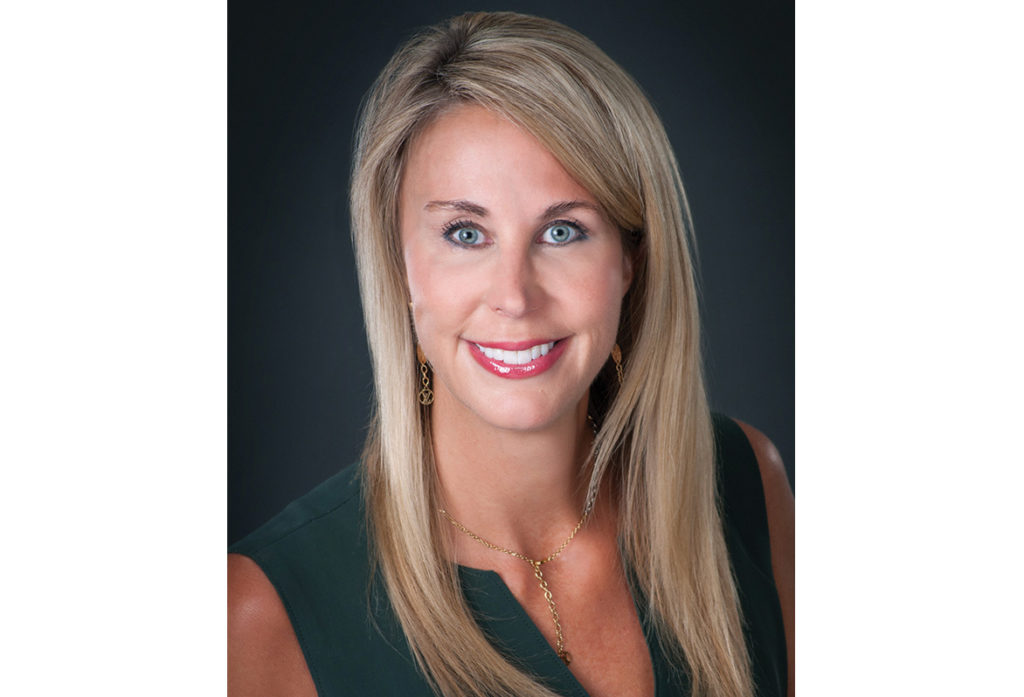 "IGA is one of the most important shows of the year for Eclipse – a wonderful opportunity to connect with our tribal customers and showcase our newest games and cabinets. This year is even more exciting because for the first time ever, we are unveiling three new slot titles – Outlaws and Bandidos, which are low-volatility western-themed games in our Bandits Bounty library – along with a beautifully rendered Asian-themed game, Dragons Court Deluxe." – Laura Olson-Reyes, Senior Vice President of Marketing, Eclipse Gaming Systems

Eclipse Gaming will be showcasing 16 slot titles at IGA 2023, including three games that are debuting at our exhibit. Visitors to Eclipse Gaming's booth will see the company's new Bandits Bounty games, Outlaws and Bandidos, along with a new Asian theme, Dragons Court Deluxe. Also taking center stage from the Arcade Series – Big Shake Carnival and Big Shake Neon. These games offer a unique perceived skill featured called the Rapid Fire Bonus, along with a multi-level progressive, bonus wheel, and second-chance respins.
Eclipse's slot titles and slot cabinets are designed exclusively for Class II tribal markets to entertain players. These games offer numerous bonus features, including cash-on-reels, multi-level progressives, free games, multipliers, pick features, and persistent-state play that keep players engaged and drive coin-in for casinos.
XX
Everi
(702) 855-3000
everi.com
IGA Booth #1841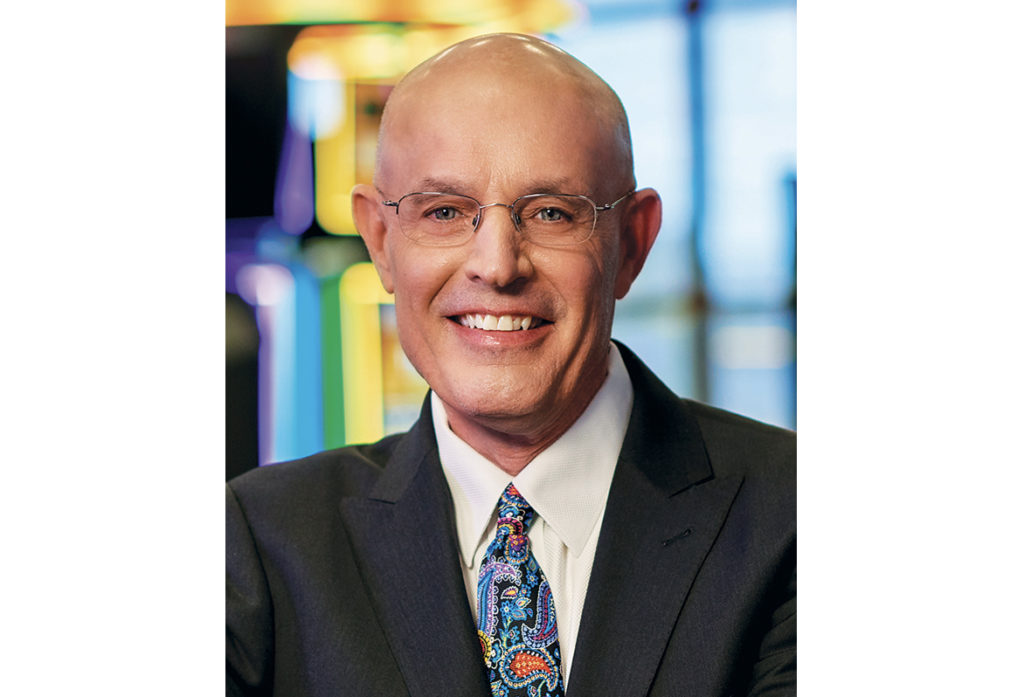 "We look forward to returning to IGA to demonstrate our ongoing commitment to our Class II and Class III Native American gaming partners. Everi has a long, successful history of support for tribal gaming operators, providing a broad portfolio of products that enhance the player experience on casino floors and significantly improve the efficiency of a casino's financial access and compliance operations with our innovative financial technology solutions." – Randy Taylor, President & CEO, Everi Holdings
Everi is fully committed to supporting its tribal gaming partners with an ever-expanding library of compelling game themes and new cabinets that continue to raise the bar on player engagement and entertainment.
At IGA 2023, the company will showcase Dynasty Vue™, Everi's first form factor in its new Dynasty family of game cabinets. Dynasty Vue provides sightlines comparable to a dual-screen cabinet, but features a custom display that enables Everi's designers to create game mechanics players would typically experience on a portrait cabinet – all with the functionality and integrated base of a slant top cabinet. Combo Cash™ Series, Money Slam™ Series, Wild Wheel™ Series, and the High Rollin' Gems™ Series will be showcased on Dynasty Vue.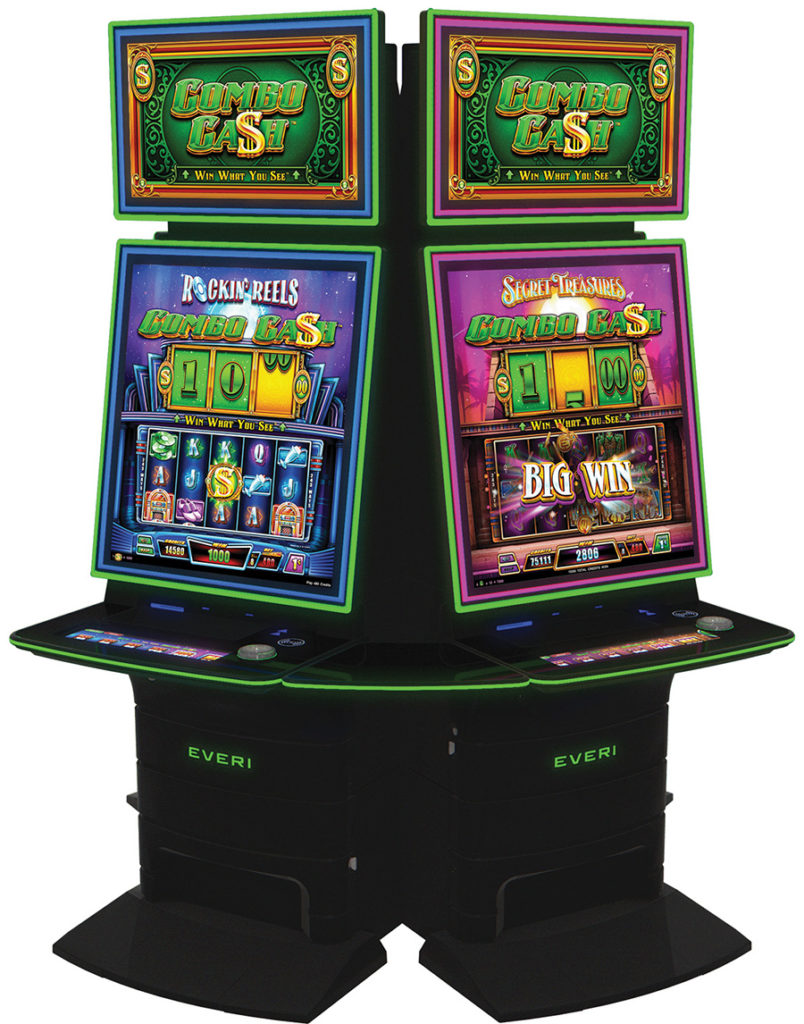 Several new original games like Potion Explosion™ Series and Banner™ Series will be presented on the Empire Flex™ portrait cabinet. Player Classic Signature™, the newest addition to Everi's successful three-reel portfolio, with several exciting new themes will be featured. Everi will also present one of its strongest performing third party brands – Little Shop of Horrors™ – in incredible 4K display on the Empire DCX™ cabinet with Little Shop of Horrors Director's Cut™.
Everi continues to position itself as the gaming technology partner of choice for tribal casino operators, empowering them to successfully deliver on all aspects of the mobile ecosystem. Available for demo at IGA, CashClub Wallet® is a mobile digital wallet that seamlessly connects the company's portfolio of FinTech products and applications. CashClub Wallet is the most widely adopted land-based digital gaming wallet in the U.S., currently deployed on electronic gaming devices across 10 jurisdictions at 27 casinos, with 13 additional properties under various stages of deployment.
With the support of a dedicated mobile app development team, CashClub Wallet and Loyalty features can be rolled into a mobile experience that brings Everi's FinTech products and applications together with operators' existing infrastructure.
Everi will also exhibit a portion of its unique online library of award-winning iGaming content, all delivered via the proprietary Spark Remote Game Server™. Everi's digital gaming catalog now consists of nearly 70 distinct titles, with more on the way.
Gaming Arts
(702) 818-8943
gamingarts.com
IGA Booth #829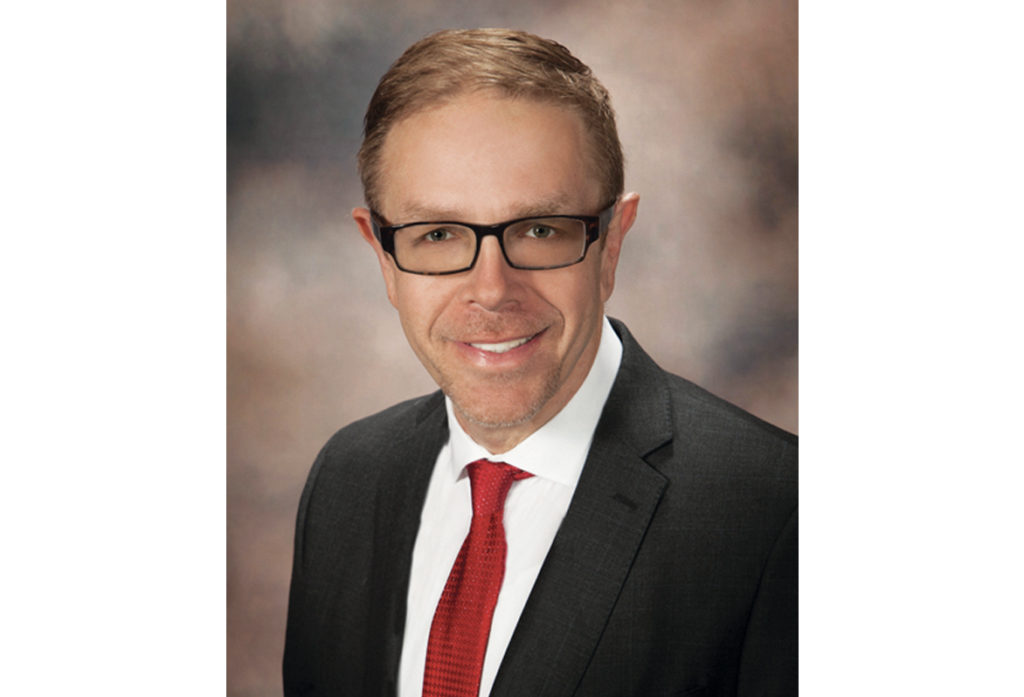 XX
XX
"We appreciate the opportunity to support our tribal partners as we offer new games for tribal casino floors everywhere. We look forward to participating in IGA 2023 this month." – Mike Dreitzer, CEO, Gaming Arts
XX
Gaming Arts continues to support its tribal partners and will launch many new and exciting technologies at IGA 2023, starting with its VertX® lineup. The popular VertX 49" portrait cabinet features an expanded library filled with fantasy, adventure, eye-catching graphics, and most of all the opportunity for big wins and unparalleled player excitement. First up is the visually stunning new series, Winning Wings, where fantasy takes flight. Winning Wings encompasses two titles, Butterflies™ and Fairies™, where both themes allow the player to feel as if they are one with nature and bring an exciting new twist to the classic, hold and spin feature.
Also debuting on the VertX ®cabinet is Thor's Thunder™. With cash-on-reel symbols, exciting storm fever mode and awe-inspiring free games, Thor holds all the power in his mighty hammer. Will he shock you with big wins? Find out once Thor's Thunder™ strikes casinos everywhere this summer.
The Phocus Dual Screen Cabinet receives added excitement with its newest series, Lucky Pick™, featuring titles Leprechaun™ and BumbleBee™. These unique persistent punch board style games are loaded with credits, extra free games, random wilds, and win multiplier increases which lead to incredible win opportunities for the player.
The Phocus® Dual Screen featuring the HaloTop® wheel will also showcase a new line-up of games with the highly anticipated Spin It Up™ series. Giant Gold Bar™ and Triple Stack 7's™ offers excitement throughout gameplay and stands out on any casino floor. Stack 7's and wilds in Triple Stack 7's or stack gold bars in Giant Gold Bar and win your opportunity to spin the exciting super wheel bonus where the player continues to spin until a collect symbol hits and where players can win great awards up to the grand jackpot.
Gaming Arts aims to consistently enhance their library across all gaming cabinets to ensure that customer and player expectations are always met and exceeded. Through these efforts gaming floors can be reinvented with the most up-to-date and innovative technologies and games available. By always striving for excellence, Gaming Arts continues to support their tribal customers and partners across North America.
IGT
(702) 669-7777
igt.com
IGA Booth #1641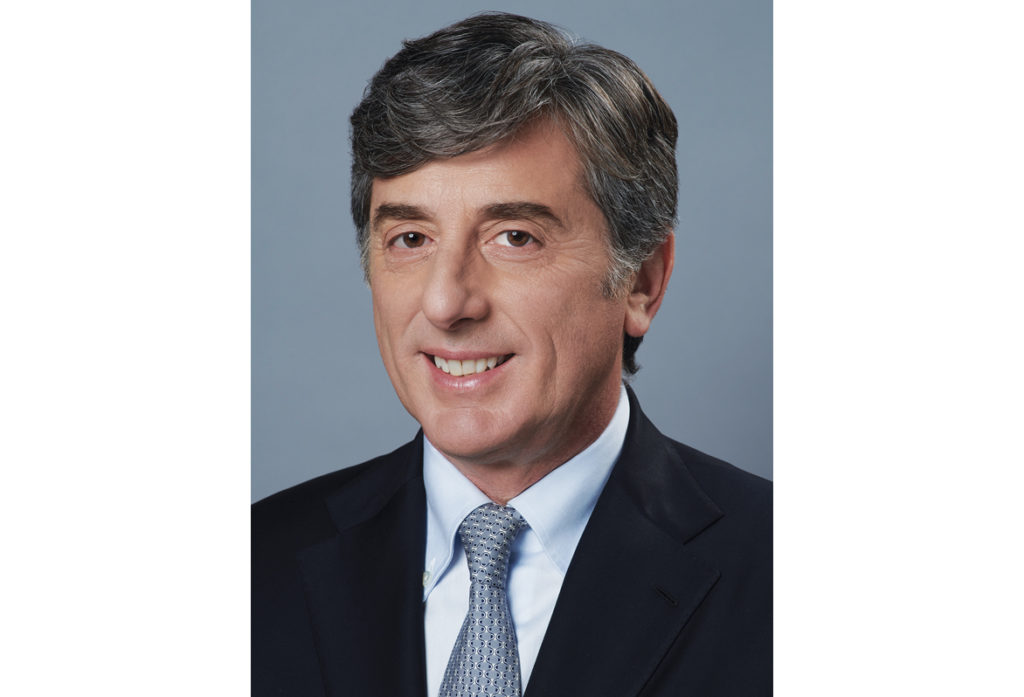 XX
"IGA presents a unique opportunity for IGT to focus on our valued tribal gaming customers and share our vast, performance-tested portfolio that is tailored to their unique business needs and evolving player expectations. IGT's portfolio of games and hardware for IGA is exceptionally strong and our award-winning ResortWallet, IGTPay and PlaySports technologies are proven to drive incremental revenues while modernizing gaming floors and attracting new players." – Renato Ascoli, CEO Global Gaming, IGT
A long-time partner to Indian Country, IGT, will once again present a compelling variety of products and solutions at IGA. Under the theme "We've Got Game," IGT will showcase the latest games, cabinets, systems and services across land-based gaming and sports betting that will enable tribal casinos to engage players and maximize growth.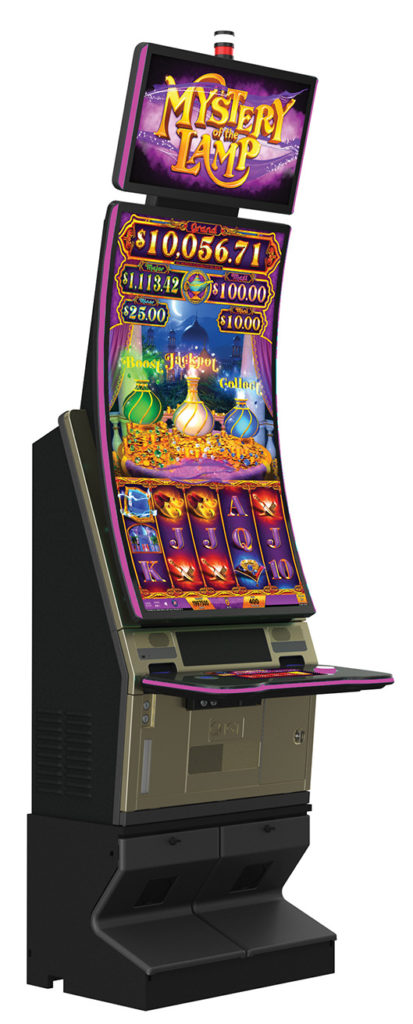 One of the many standouts in IGT's IGA booth will be the dynamic Mystery of the Lamp multi-level progressive (MLP) on the new PeakCurve cabinet. The engaging game joins Prosperity Link and Egyptian Link as operator-configurable, performance-tested MLP titles that will drive play at tribal casinos across the U.S.
The company will also spotlight a range of next-generation Class II games and hardware. For the first time, IGT will demonstrate the Class II version of Pinball Double Gold on the dazzling DiamondRS mechanical reel cabinet. The Class II version of Pinball Double Gold pairs many of the same characteristics that propelled the success of the original game with modern hardware and technology. Other Class II, IGT top-tier titles at IGA will include new Wheel of Fortune games Wild Spin Vacation and Night Life and the CDS success, Triple Fortune Dragon Rising. Other classics and new content will be featured on the recently released PeakDual27 cabinet.
A must-attend moment in IGT's booth will once again be the Spirit of Sovereignty slot tournament benefiting Indian Country. The high-energy event will kick off following the day-one ribbon cutting ceremony and will be feature play on IGT's action-packed TournXtreme Cleopatra solution.
As an end-to-end solutions provider to tribal casinos, IGT will also demonstrate an impressive portfolio of core titles, including Cats Wild Serengeti, video poker innovations and electronic table games solutions. In addition, IGT will present its award-winning Resort Wallet and IGTPay cashless gaming solutions, along with a cloud-based version of the acclaimed casino management system, IGT Advantage. Rounding out IGT's portfolio will be the company's widely leveraged PlaySports solution. As the backbone of dozens of tribal-run sportsbooks across the U.S., IGT PlaySports is highly versatile that can meet the needs of large and small casino operations.
Konami Gaming
(702) 616-1400
konamigaming.com
IGA Booth #1141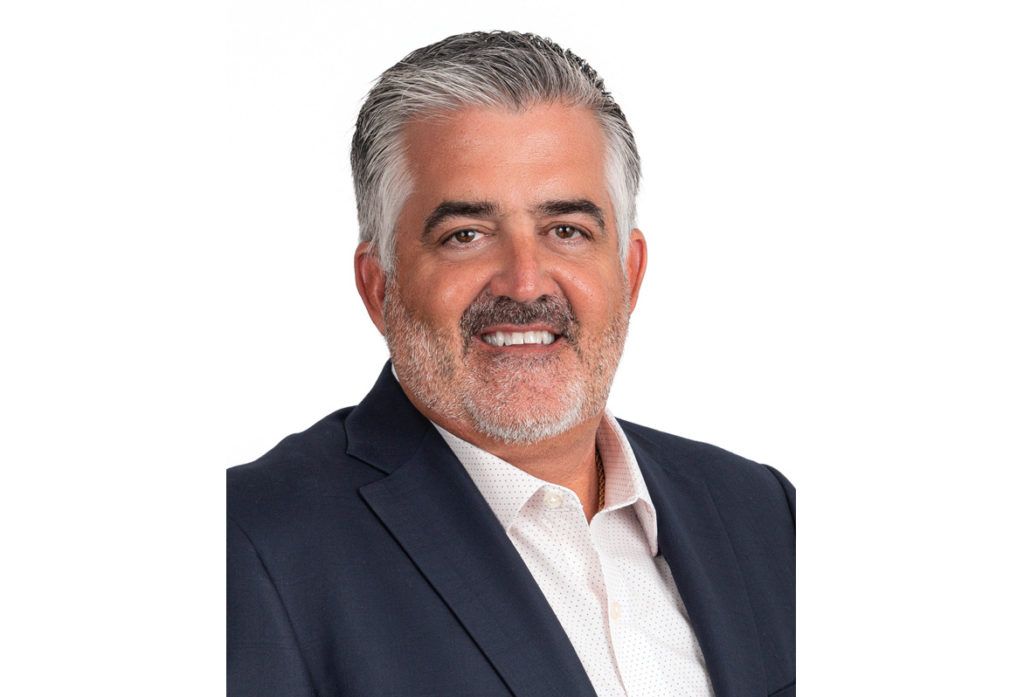 XX
"Connecting with our customers is one of the major highlights of the event. We look forward to hearing the latest observations from the field, while exploring more opportunities to serve the needs and interests of our casino customers, both today and into the future." – Tom Jingoli, Executive Vice President & COO, Konami Gaming
Konami Gaming will feature a mix of original game series, game cabinets, and systems technology arriving at the IGA tradeshow. The industry's first and only large top box machine with a curved display is making its Indian Gaming tradeshow debut. Dimension Top Box™ is landing at the event for the first time, ahead of the premium machine's market release later this year. It is joined by four other unique Dimension cabinet form factors, each featuring a strong pipeline of original game series including Great Guardians Link™, Lucky Hog Extreme™, and Lion Frenzy™. Throughout show hours, Konami's award-winning Synkros® casino management system is featuring fresh tools and technology like the Konetic™ employee mobile app, Synk31™ Title 31/Anti-Money Laundering (AML), and new enhancements to Money Klip™ cashless payments.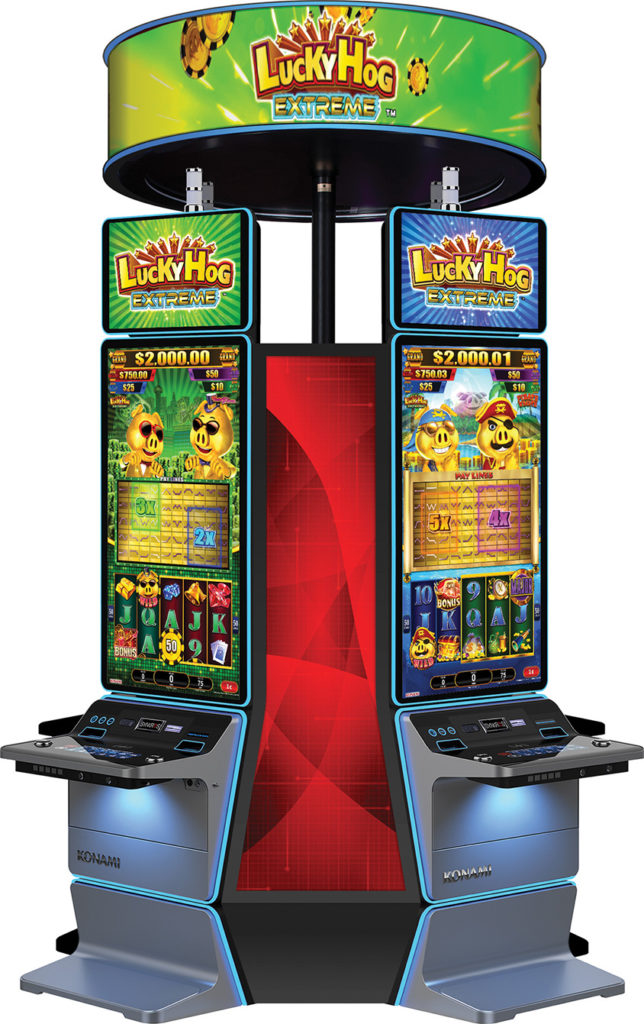 Konami's eye-catching Cash Parade™ debut slot series for Dimension Top Box is appearing at the 2023 Indian Gaming Tradeshow & Convention, placed as a bank to showcase the series' unique cross-machine bonus animations. The company is also celebrating two premium multi-game packs available for Dimension 75C™: All Aboard™ and Ocean Spin™ – both proven series with a mix of popular base games. More premium slot series for Konami's award-winning Dimension 49J™ are coming to the event, alongside never-before-seen games for the industry's number one ranked Dimension 49™ portrait screen machine and Dimension 27™ stacked screen.
Konami's latest award-winning systems technology is another key showcase of the 37th annual event. The casino management system of choice for many of the industry's mostinnovative tribal operators, Synkros is recognized for its leading reliability, strong data capture, and robust integrations. Current and prospective Synkros properties can experience Konami's latest innovations in employee mobile technology, Title 31/AML compliance, and cashless payments throughout show hours.
Light & Wonder
(702) 532-7700
lnw.com
IGA Booth #1341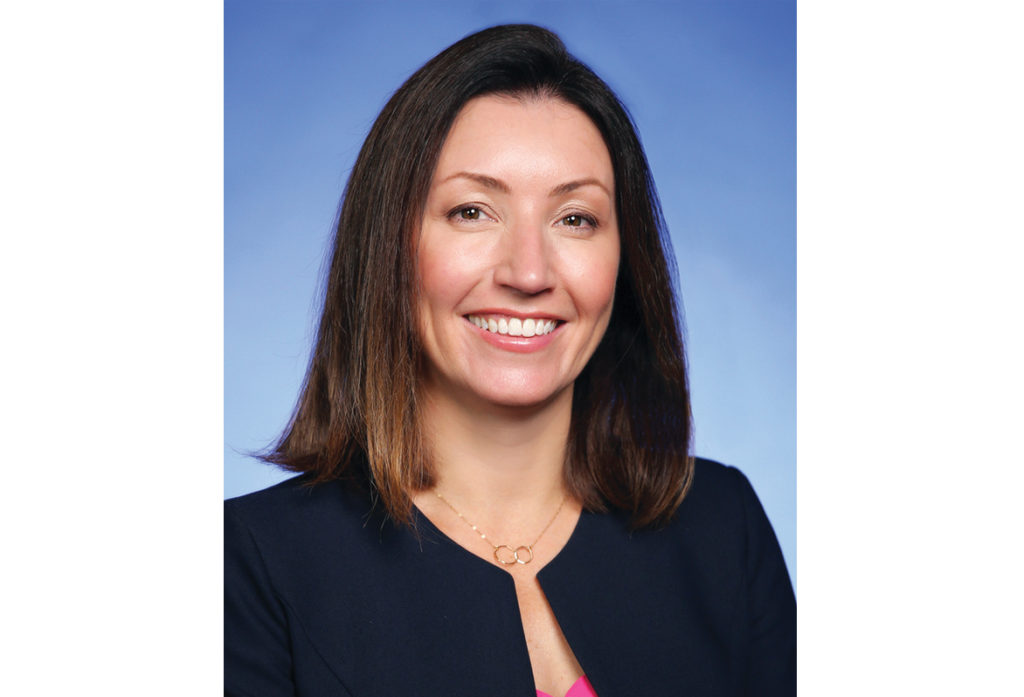 "Light & Wonder is incredibly excited to showcase our products and services to our tribal customers at IGA. I'm especially excited about our new Cosmic cabinet, as well as our strong content line-up, that will both be hitting casino floors within weeks after the show. We are thrilled with the response we've received across our new hardware and games offerings and are committed to deliver strength and depth across our entire product portfolio." – Siobhan Lane, CEO of Gaming, Light & Wonder
Light & Wonder has shown immense drive through maintaining its title as the leading cross-platform games company, and that same drive has culminated in the exceptional upcoming Cosmic cabinet. Cosmic is truly a sight to behold on all levels, and its first-in-the-industry lighting package makes certain that it will be seen.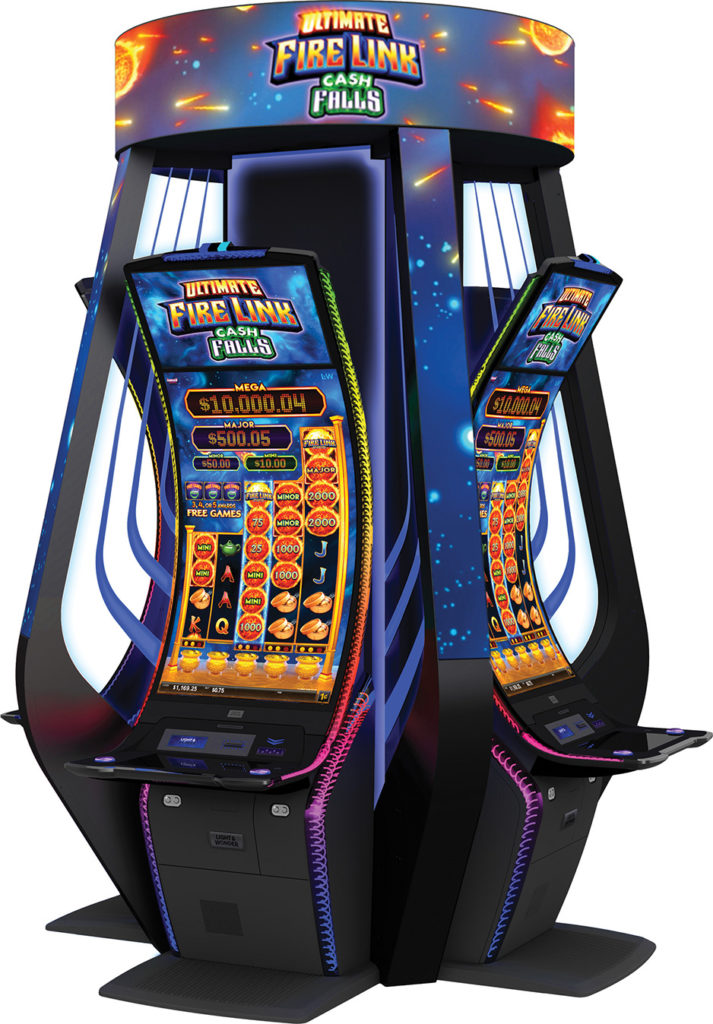 Cosmic's claim to fame is the control over 247 diffused-fiber-optic cylinders that run along the sides of the intensely curved 4k 49-inch and 27-inch panels, as well as down to the attached base all of the way to the floor. Capable of intense precision, every game on Cosmic will have a tailor-made lighting system that coordinates with its features, bonuses, and base game mechanics in a way that hasn't been seen before. Likewise, unseen on a property floor is the immense care that has gone into capturing this level of majesty in such a narrow form factor, coming in at a mere 28 inches wide and 31 inches deep.
Naturally, it is a necessity for a cabinet like Cosmic to be exciting experientially as well as visually. Thanks to Light & Wonder's creators, Cosmic will play host to swathes of aesthetically stunning and wildly enchanting gaming experiences for players of all kinds. Frankenstein, Ultimate Fire Link® Cash Falls®, Dancing Drums® – Power Trio, Zodiac Lantern, and Gold Fish Feeding Time™ Deluxe are just a handful of the future offerings on this magnificent piece of hardware. These games and the many to follow are a great blend of new installments in fan-favorite franchises as well as brand-new lines that are thrilled for the chance to prove themselves.
Novomatic Americas
(224) 802-2974
novomaticamericas.com
IGA Booth #941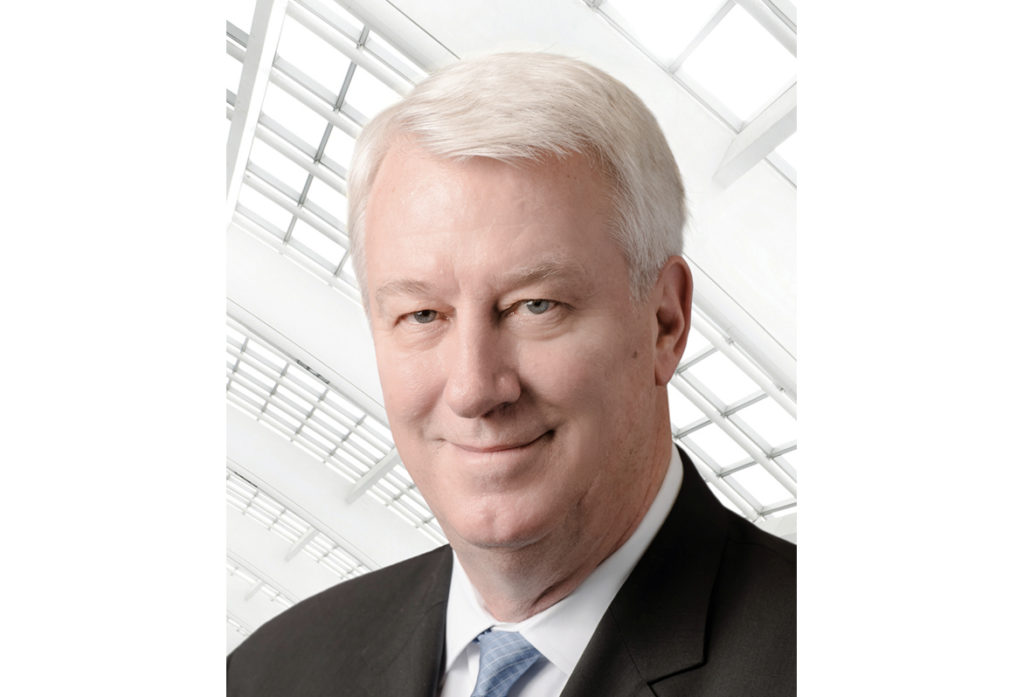 "At IGA, we remain focused on diversifying our progressive offering by adding our new Apex Pro product lines, Novomatic Americas Golden Link™ series, and Thunder Cash X™ Link product lines. We have a strong sports betting kiosk presence and growing. We continue to focus on our tribal customers by giving the best customer care, service and support, and building our tribal customers' confidence with an exciting pipeline of new products that deliver on their performance expectations." – Rick Meitzler, CEO, Novomatic Americas
Novomatic Americas will launch several new progressive links at IGA, including the new Golden Link™ – Golden Book of Ra™. One of the most popular slot brands in the world, this new progressive link has it all – free games, special expanding symbols, retriggers as well as Lock 'N' Wins and progressives on top. It will be on full display with an enticing sign package. The series has a strong product roadmap to support the link with golden opportunities galore. The sophisticated selection of games presents golden gaming highlights with lots of winning opportunities. Every title has the popular Lock 'N' Win progressive jackpot feature, plus free games.
The new Thunder Cash X™ Link Candelas De Los Muertos series with Señorita Suerte and Señor Muerte will have you basking in riches. Enthralling and hypnotic, this new group of games gives players graphically beautiful themes and exciting play variations providing a level-up experience on popular Thunder Cash X linked products. The company is also excited about the Money Party™ Link brand extension, Yummy, Yummy™. Yummy Yummy™ gives the link a boost ™ with player-favorite version of classic fruit-style games.
Novomatic Americas will feature the Apex Pro product line at IGA. Novomatic is the contact for Apex Pro in North America, Canada, and the Caribbean, so will feature the Clover Link™ and Clover Link Extreme™ series of games. These games are some of the most popular progressive games that players love.
Novomatic Americas is a leader in kiosk hardware globally. The Novomatic ActionBook™ Plus FV 831 multi-screen version is a fantastically popular kiosk with many repeat orders due to its quick play and user-friendly design.
Richer Roulette
(702) 241-8777
richerroulette.com
IGA Booth #449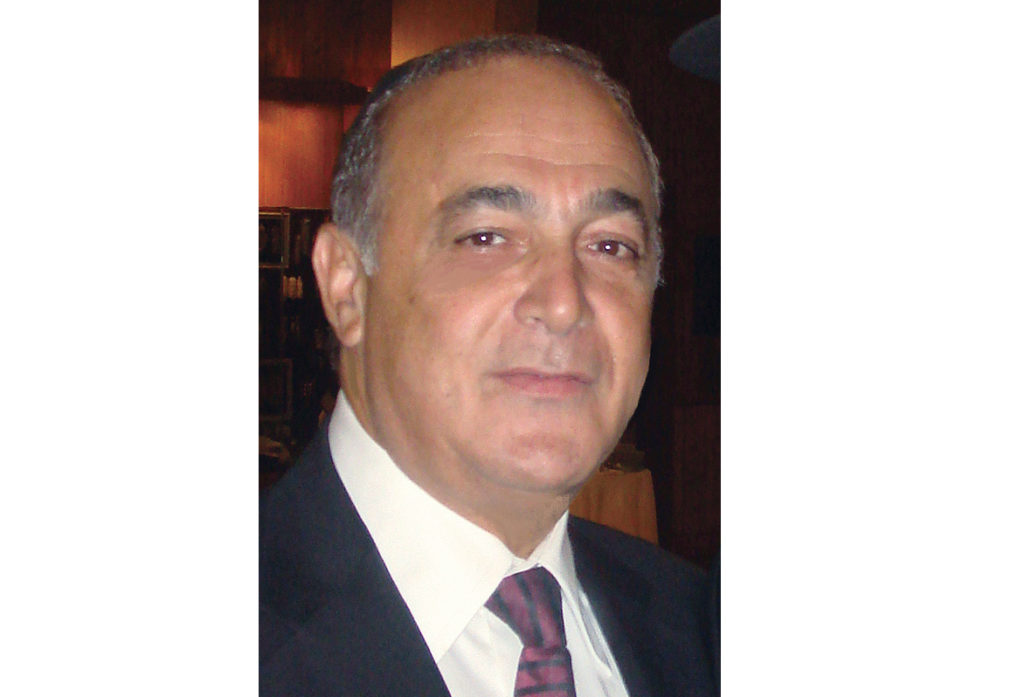 XX
''We are thrilled to be participating in our first Indian Gaming Association trade show in San Diego. We look forward to showcasing our spectacular Class Ill product, Richer Roulette, as we continue to grow our presence in the tribal gaming market." – Richar Fitoussi, CEO, Richar, Inc.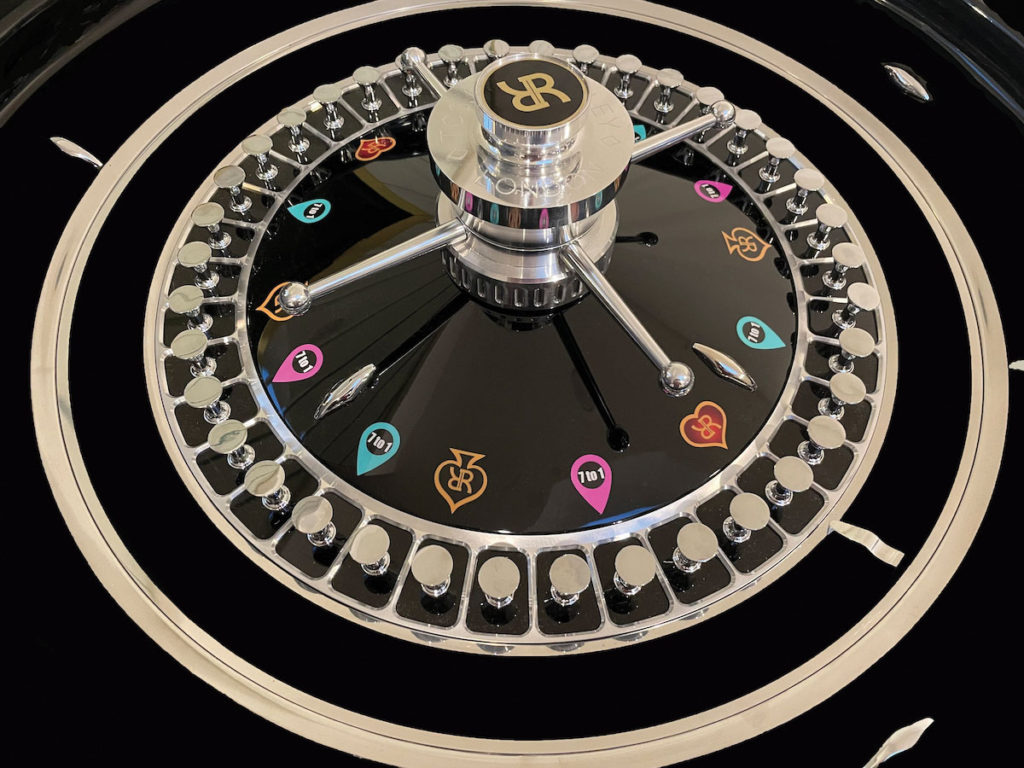 Richer Roulette will showcase their revolutionary roulette game at IGA 2023. This innovative version of the traditional game of roulette offers an exciting new side bet that wins up to 300 for 1 odds. A Class III game, Richer Roulette satisfies California State regulation, while keeping the traditional style layout and odds of roulette exactly the same as all casino guests experience in Las Vegas.
The simplicity of the roulette provides the advantage of making unique combinations of wagers on the outcome of every spin of the wheel. Richer Roulette side bet and bonus will greatly enhance the player experience.
Zitro USA
(702) 835-6404
zitrogames.com
IGA Booth #741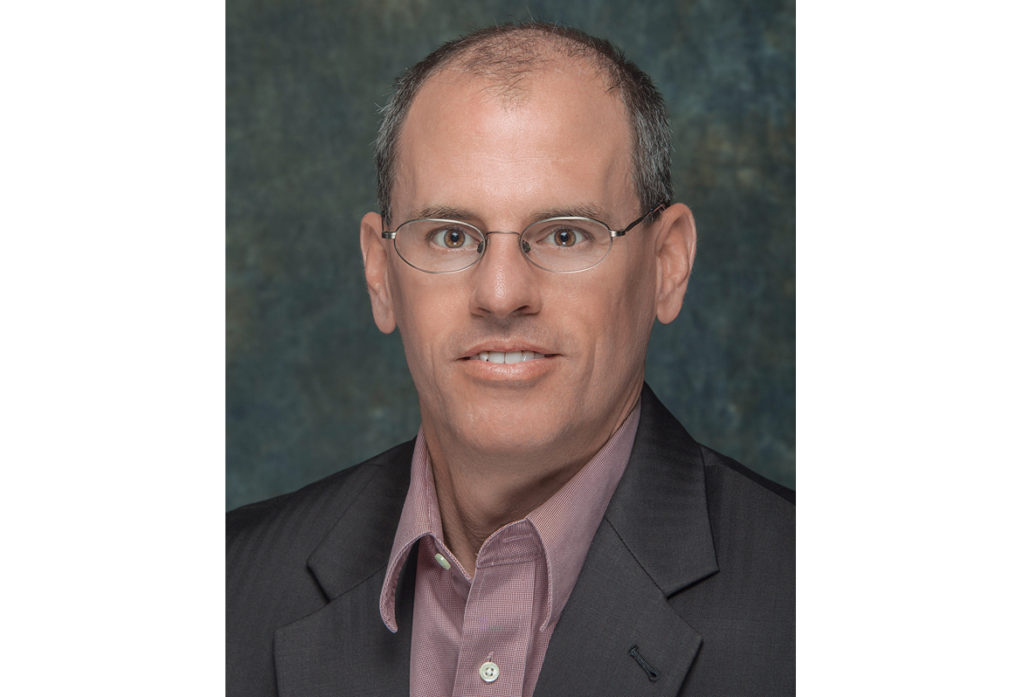 XX
"We are thrilled to showcase our latest gaming products at IGA 2023 and connect with the tribal gaming community. This is an incredible opportunity for us to demonstrate our commitment to innovation and high-quality gaming experiences. We believe that our new products will resonate with the diverse needs and preferences of tribal casinos and further strengthen our position in this market." – Derik Mooberry, CEO, Zitro USA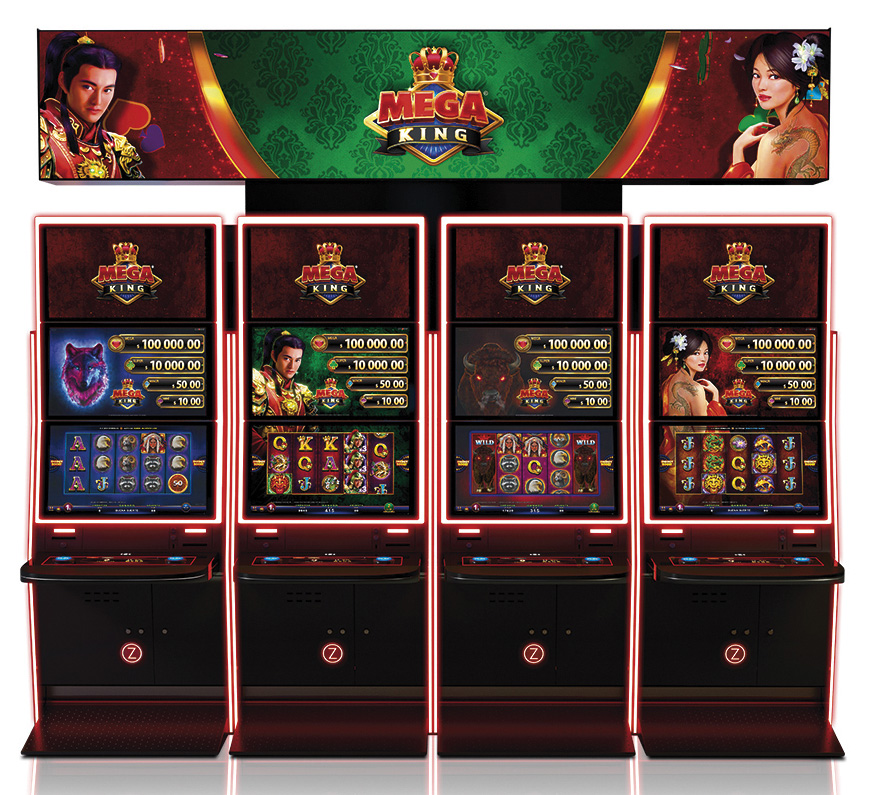 Zitro will showcase its new product lineup at the upcoming IGA tradeshow. The company will be participating in this prestigious event at a time of significant growth in many tribal jurisdictions. At the show, Zitro will present exciting new content designed to enhance player engagement and maximize profitability for tribal casino operators' though cutting-edge gaming products. Among the novelties, Zitro will release a collection of brand-new games and proven performers featured on four different Glare form-factors: Altius Glare, Illusion Glare, Allure Glare and Fusion Glare. Among the games on display will be Fantasy Wealth, Mega King, Mighty Hammer and Colossus Fire. Each of these game titles promises an immersive experience that will appeal to players and operators in tribal markets.