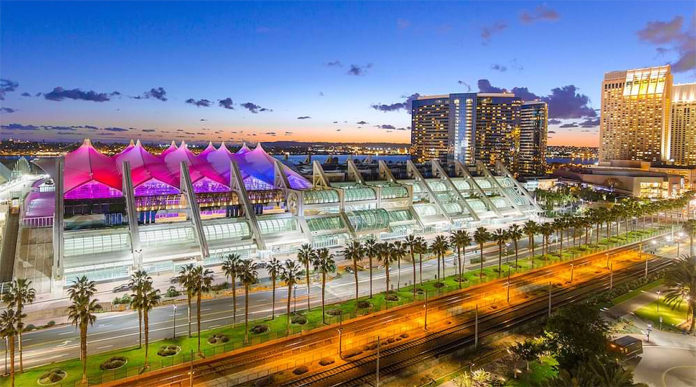 Many new, state-of-the-art products and services will be featured at the upcoming Indian Gaming Tradeshow & Convention held March 27-30 in San Diego, CA. Below we highlight 15 of the most innovative companies and the products/services they offer that can be seen on the tradeshow floor.
A1 American
Mark Kelleher, Vice President of Marketing
a1american.com
IGA Booth #345
SPOTLIGHT: We pride ourselves on being eco-friendly and helping our customers stay up-to-date with the latest sustainable products. California is making strides to become more eco-friendly by addressing the challenge of small-sized plastic bottles. Small-size bottles are difficult to clean and most of them end up in landfills. Effective January 1, 2023, the hotels with 50+ rooms in California are no longer be able to provide tiny plastic bottles for bathroom amenities. This will most likely trickle down to other states as well. Since the ban on tiny plastic bottles for hotel industries may affect tribal communities as well, we have come up with a solution to still provide high-quality products that are not only environmentally friendly, but practical for all hotels.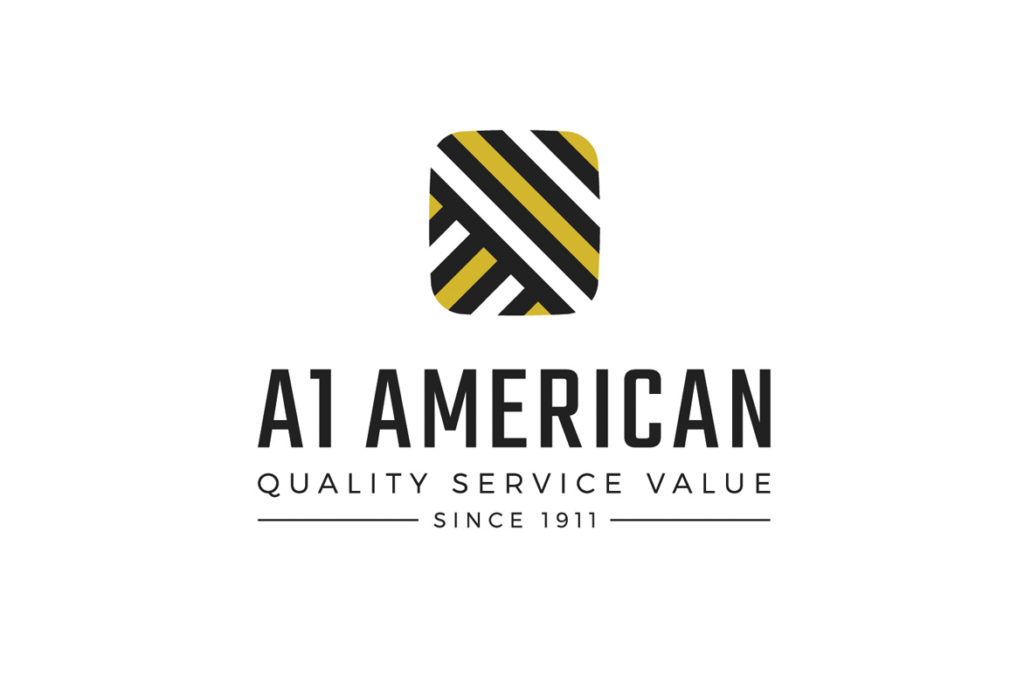 A1 American offers both sustainable bulk liquid amenities as well as the refillable dispensers. Bulk packaging helps avoid having to deal with tiny plastic bottles. By using refillable dispensers, you also eliminate the waste of the products as oftentimes guests do not use the complete bottle contents. This not only helps the environment, but it keeps you ahead of the curve and saves you money as well. Our amenity dispensers offer an affordable alternative to using tiny plastic bottles. By switching to hotel amenities dispensers, you can save up to 70 percent or more of your cost for liquids. It is more practical and cost-effective to buy in bulk rather than by each bottle. Even if you do not have any hotels operating in California, you can still make the switch to becoming more eco-friendly. This will also keep your customers satisfied as they look for more modern and sustainable places to stay. Consumer research has shown that many guests factor in sustainability when choosing hotels to stay.
Our reach as a stocking manufacturer and distributor is nationwide. By offering a streamlined product line geared specifically toward Indian gaming, there is more flexibility, quicker delivery, and faster restocking of eco-friendly products. Together we can bring betterment and continued success to the tribal communities within Indian Country with products that make a difference.
SUCCESSES: A1 American supports the diverse Native American cultures and principles. Recently, A1 American has been giving back through the Indian Country Fund. For every custom order placed through our special Indian Country portal at a1american.com/indiancountry, A1 American donates a percentage of the gross sales to this fund. This gives back to the continued advancements of education in Indian Country youth programs and cultural preservation.
Bergman Walls & Associates
John Hinton, Director of Native American Projects
bwaltd.com
IGA Booth #1508
XXX
SPOTLIGHT: At IGA 2023, Bergman Walls & Associates will showcase our expansion projects for Elwha River Casino near Port Angeles, WA, and Snoqualmie Casino in Snoqualmie, WA; both are currently under construction. Each is designed to not only elevate the guest experience and improve profitability, but also enhance tribal operations and showcase tribal culture. While different size projects, what is equal is the pride both tribes have in their properties and the importance of the projects in their overall tribal success.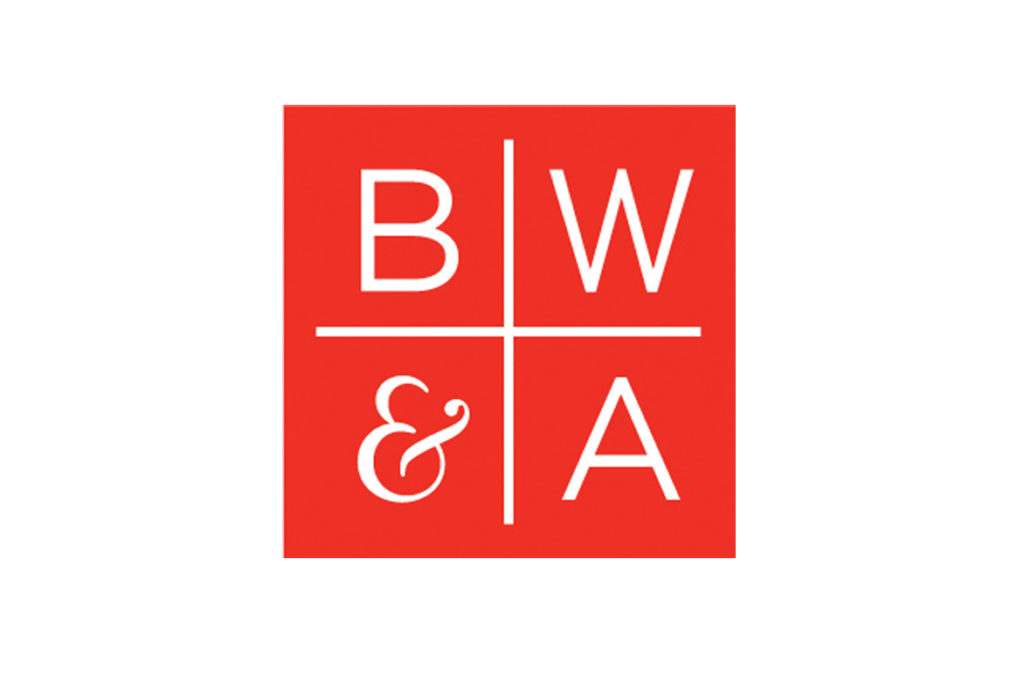 Elwha, a smaller Indian gaming casino owned by the Lower Elwha Klallam Tribe, will double its size and add new amenities. The project includes an expanded gaming area, new entertainment and outdoor covered dining, and an outdoor salmon bake area, which will serve as an event and teaching space for the tribe and guests. Elwha culture was incorporated in the form of a traditional cedar hat, light fixtures on the building interior, and signage that will include names in traditional language and artwork around the gaming floor and building exterior.
Snoqualmie's expansion includes an enlarged casino, new sports bar, indoor/outdoor deck, and new coffee shop. A new 212-room hotel tower is being added, along with a new spa pool, fitness area and parking garage. A new 2,000-seat capacity ballroom will be dividable into separate meeting rooms, with a banquet kitchen to service functions. The existing ballroom will be remodeled into non-smoking gaming, and the existing sportsbook will be expanded. BWA worked with a Snoqualmie Tribe cultural committee to incorporate traditional tribal items and artwork into the facility.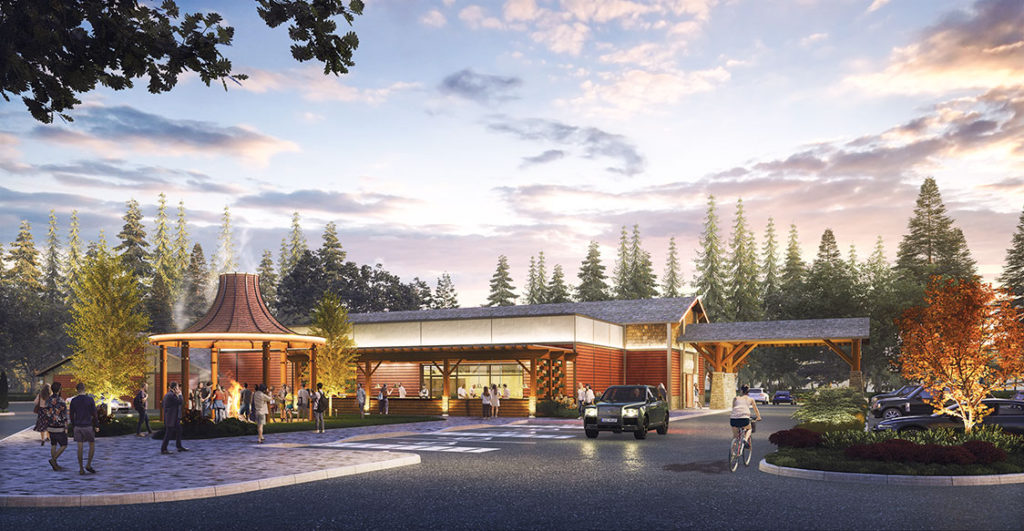 SUCCESSES: The Elwha and Snoqualmie expansions are among BWA's recent Indian Country success stories. The designs for each property allow tribes to better serve their existing customers and attract new ones, while creating opportunity for guests to learn about tribal culture through cultural elements incorporated into the designs. BWA is doing an increasing number of similar projects with tribal clients, as they recognize their properties provide the perfect venue to tell their story and celebrate pride in their heritage.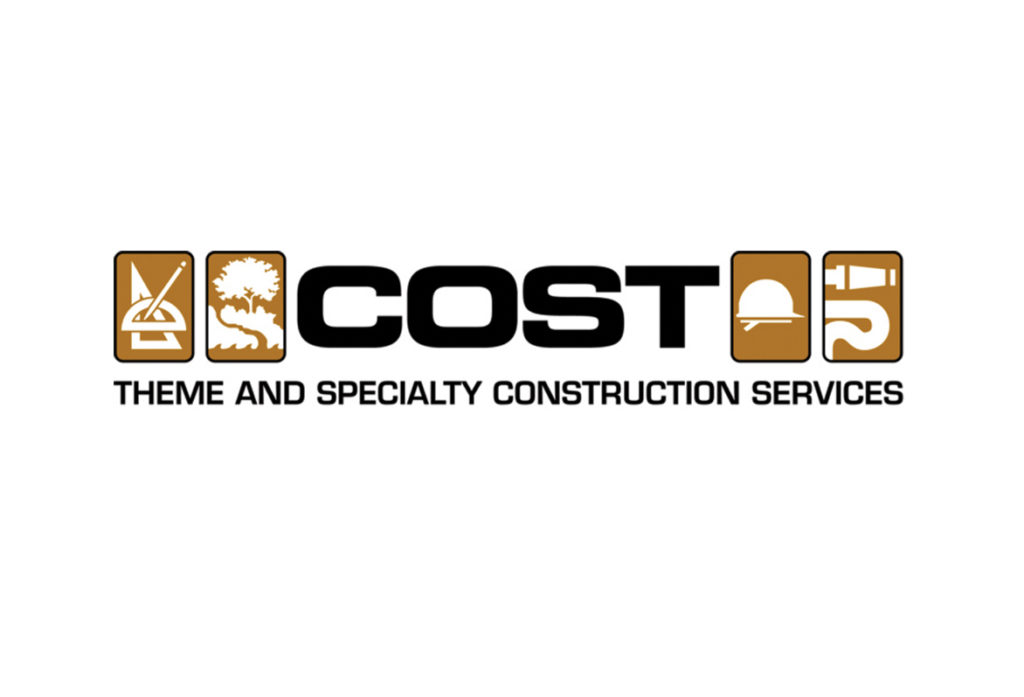 COST
Jared Stanwyck, Director of Marketing
cost-inc.com
IGA Booth #1908
SPOTLIGHT: COST Inc.'s specialty construction capabilities are truly impressive and will undoubtedly be our main focus of this year's IGA. The team's expertise in creating captivating and immersive spaces that can highlight a tribe's rich heritage is matched only by our commitment to delivering projects that are both aesthetically stunning and cost-effective. With a keen eye for detail and a dedication to innovation, we are able to transform any area into a focal point that is sure to draw a crowd and leave a lasting impression for years to come.
Cuningham
Brett K. Ewing, Principal / Executive Director – Play
cuningham.com
IGA Booth #1605
SPOTLIGHT: Cuningham is a purpose-driven architecture, interior design, urban design, and landscape architecture firm. We choose to design for ecological and social well-being and are trusted by sovereign nations throughout North America as well as gaming and entertainment industry leaders such as MGM Resorts International, Las Vegas Sands Corporation, Caesars Entertainment, Universal Studios, and Walt Disney Imagineering. As a market maker, we invest in emerging markets and take risks to create new market spaces and niches that result in a sense of belonging and equity.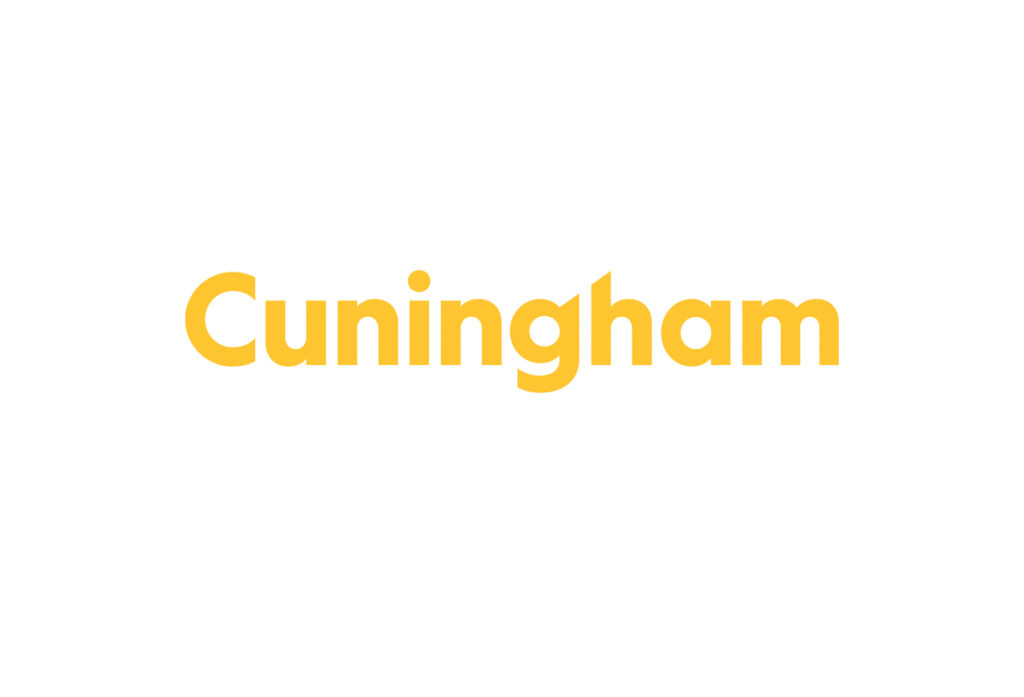 We can help you diversify your offerings to appeal to the next generation of customers and maintain self-sufficiency in your community for decades to come. Our multi-disciplinary approach provides expertise from across entertainment, healthcare, education, residential, and commercial spaces to help our tribal clients gain a greater sense of what is possible in their jurisdiction. Our commitment to climate adaptation and resiliency is at the heart of our work and we can help you deliver a nature positive outcome that regenerates ecosystems.
SUCCESSES: We are proud of our continued work with the Rincon Band of Luiseño Indians​ at Harrah's Southern California Resort. Current work onsite includes an interior renovation of two hundred keys at the Dive Inn Hotel. Through organic patterns that mimic the flow of water, our design evokes the aesthetic of beach living in Southern California. The property also includes the largest Hell's Kitchen location to date. In fact, multi-Michelin-starred chef and television personality Gordon Ramsay was recently onsite to film an episode of his cooking show and he complimented Cuningham's design, calling it a gorgeous space! Fully booked for weeks in advance of its opening, Hell's Kitchen was built on the footprint of the resort's previous buffet space and is part of a growing trend of tribes partnering with international brands to enhance their resorts.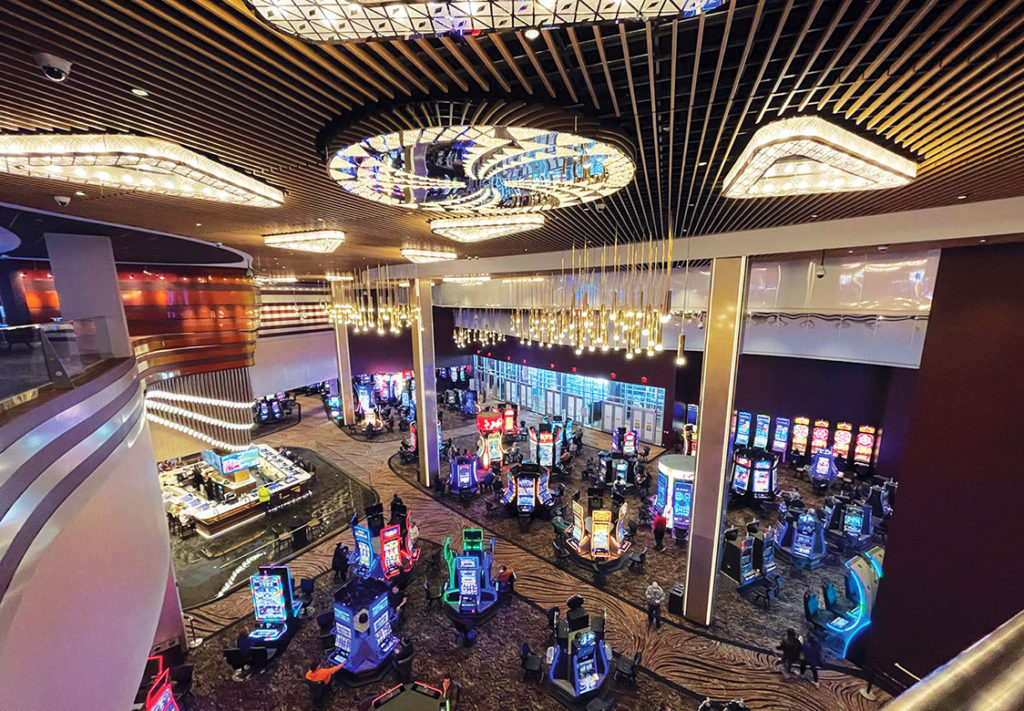 Other success stories include Tachi Palace Casino Resort, which continues their expansion and property-wide renovation set to be complete this summer, and the Spokane Tribe's casino expansion, which will include a new hotel and entertainment venue called Spokane Live.
Gaming Laboratories International (GLI)
Joseph Decorah, Client Solutions Executive
gaminglabs.com
IGA Booth #1333
SPOTLIGHT: We take training seriously, and at IGA, we will be showcasing GLI University®, which provides training for regulators on a wide range of subjects, from beginning tracks with courses such as Slot Basics to more advanced master classes. We will also be demonstrating our IRIS by Kobetron system. IRIS by Kobetron is an award-winning inventory management and tracking system that empowers operators and regulators to instantly check the regulatory status of each and every component on the entire casino floor, all in real-time. This valuable system now includes features that enable users to track the shipment of components with authorized vendors. IRIS by Kobetron is ever-evolving, and the GLI team works consistently with tribal regulators to fine-tune the product to meet the needs of every organization.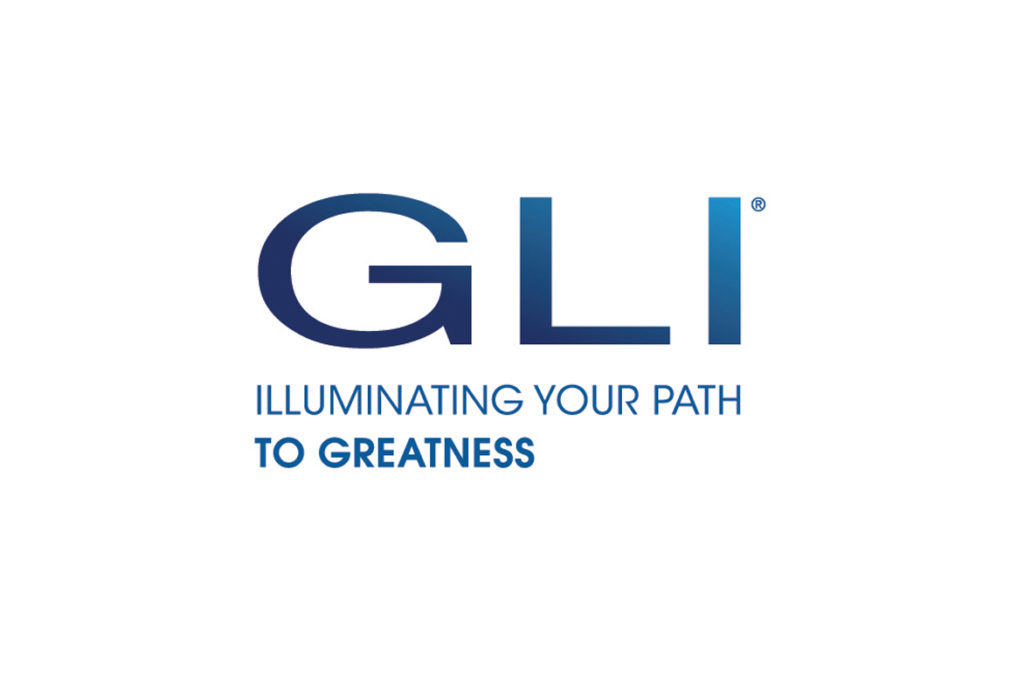 SUCCESSES: We are very excited about how we have been helping tribes navigate the intricacies of the evolving world of sports betting. We have been doing this with a mix of in-person and online training, accompanied by our widely accepted GLI Standards Series, and standards like GLI-33 and Change Management, which are available for free download at gaminglabs.com. We have worked with many tribes to successfully launch sports betting in all roles, from development, rule writing, technical standards, testing, and implementation. GLI has a wealth of global resources and professionals that can provide valuable insights to help with any stage of this process.
HBG Design
Dike Bacon, Principal
hbg.design
IGA Booth #1613
SPOTLIGHT: HBG Design is enthusiastically focused on cultivating personal relationships and creating memorable guest experiences. At IGA 2023, the HBG team looks forward to showcasing our transformative, market-driven designs of numerous gaming and resort properties, including the recently completed hotel, events, and spa expansion at Four Winds Casinos' South Bend, IN property for the Pokagon Band of Potawatomi, and the new 105,000 sq. ft. Eagle Mountain Casino in Porterville, CA, for the Tule River Tribe – opening spring 2023.
HBG's 100 architects, interior designers, and design support professionals in our Memphis, San Diego, and Dallas offices have helped build the firm's 44+ year focused specialty as a premier provider of professional services in the Indian gaming industry. These entertainment and hospitality specialists are highly knowledgeable design thinkers who guide our approach to innovation and best practices in every programmatic casino resort element, from the gaming floor to the hotel, spa, food and beverage venues and related event spaces. This dedicated industry expertise has led to HBG Design's recognition as the #3 Casino Design Firm in the U.S. by Building Design & Construction and as the #2 Hospitality and Entertainment Design Firm in the U.S. by Hotel Business.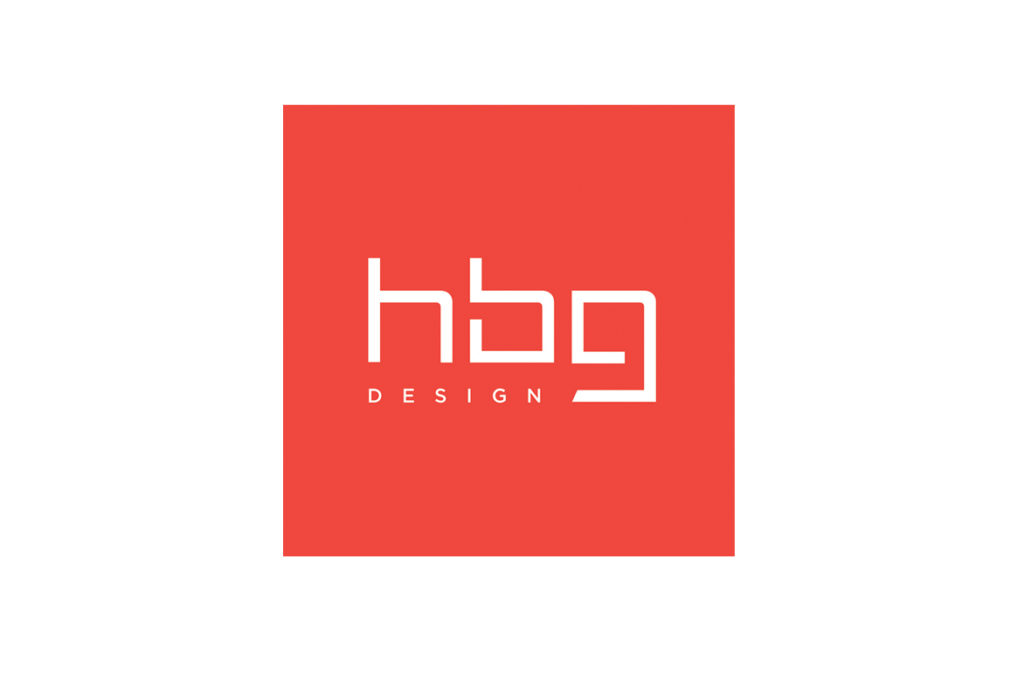 SUCCESSES: March 1, 2023, marked the eagerly anticipated opening of the 23-story hotel, events and spa expansion at Four Winds Casino Resort in South Bend, IN. The beautifully cohesive design mingles warm rustic detailing and significant references to Pokagon tribal culture, touching all aspects of the guest experience, including the 317-key, 83-suite hotel tower; the 10,500 sq. ft. Cedar Spa; the multi-purpose Ribbon Town conference/events center; a luxurious hospitality suite; outdoor terraces; and a rooftop pool with enclosed pool bar lounge.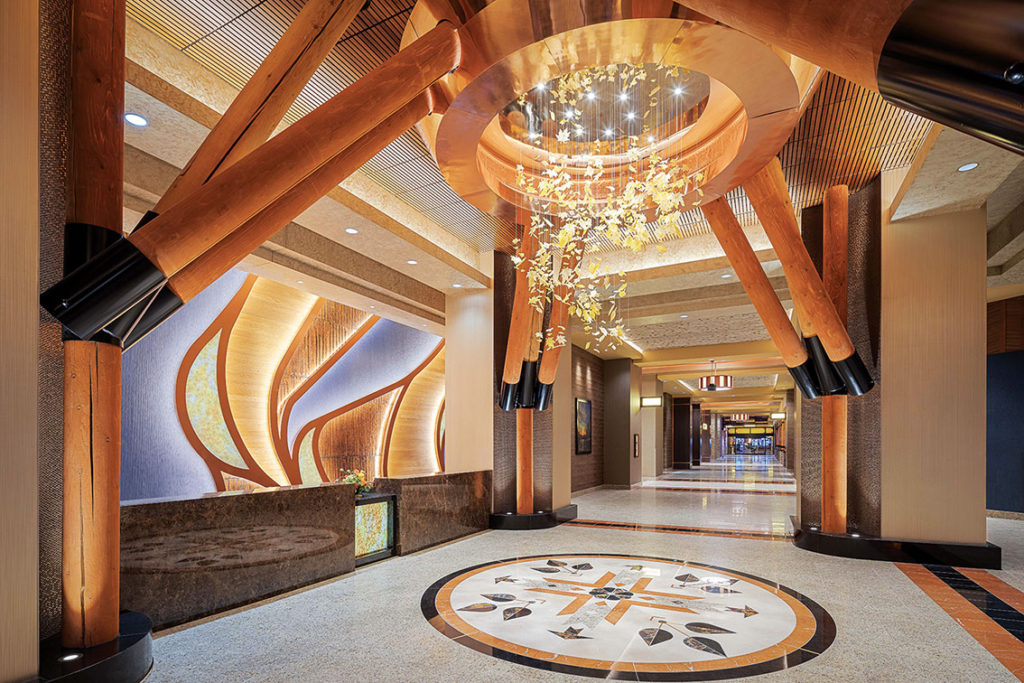 HBG Design continues to advance our design of the Aquadome and Hotel at Gun Lake Casino in Wayland, MI, owned and operated by the Match-E-Be-Nash-She-Wish Band of Pottawatomi Indians. The six-story Aquadome is a glass-roofed, climate-controlled, multi-functional pool and event center atrium – an entertainment oasis that will stand out in the super-regional resort market for its uniqueness of form and experience.
JCM Global
Dave Kubajak, SVP of Sales, Marketing & Operations
jcmglobal.com
IGA Booth #2031
SPOTLIGHT: More than 90 percent of Native American and First Nation casinos trust solutions from JCM Global. At IGA 2023, we will present our technology roadmap to bring success today and in the future to operations of all sizes.
JCM's technology roadmap includes its core solutions such as the iVizion® and UBA® Pro bill validators and Gen5® Thermal Printer. JCM's leading bill validators and printer increase security, accountability, and player convenience with exclusive, patented technologies.
Casinos of all sizes are building on their JCM technology foundation and taking their operations to the next level with JCM's systems technologies like ICB® and Fuzion®. With ICB, casinos evolve their cash and asset management to improve both the drop and count process.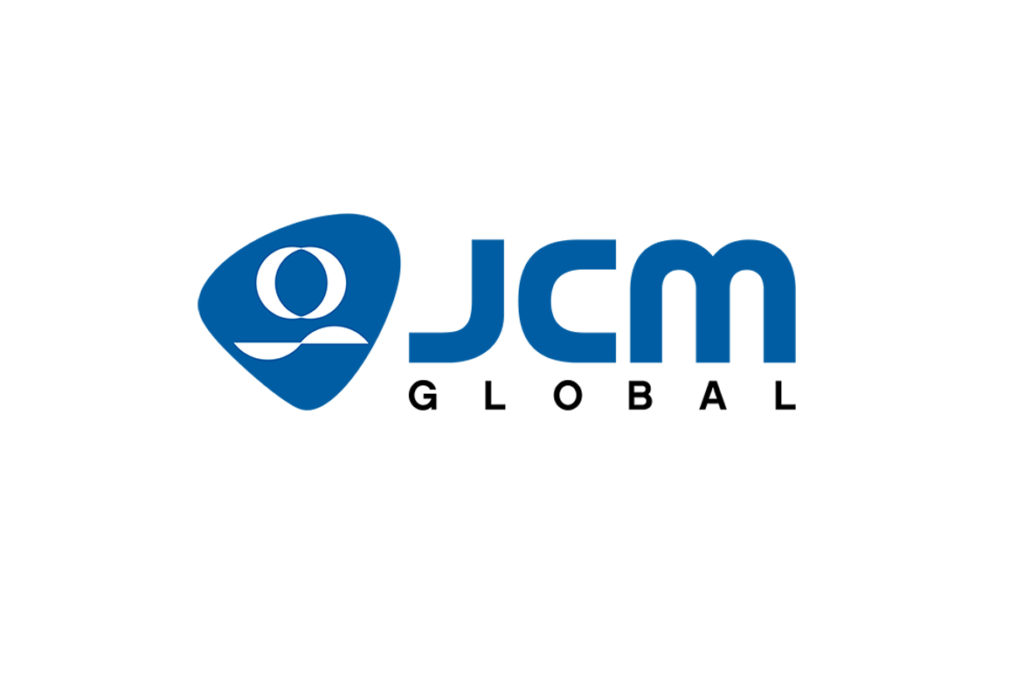 The Fuzion system provides real-time health monitoring data and predictive drop and maintenance scheduling to dramatically increase operational efficiency. Additionally, Fuzion gives operators more choices to add cashless with technologies that securely enable Bluetooth and near-field communication options for mobile devices using proven technology available through a variety of Fintech partners.
The unsurpassed brightness and clarity of JCM digital signage solutions, such as the DSS VB Diamond™, take guest experience to new heights. The VB Diamond has higher brightness and a wider viewing angle for the ultimate viewing experience from any seat in the house. From sports bars to sportsbooks, VB Diamond creates exciting environments that keep guests cheering for more.
We will also showcase play-enhancing systems like TITA® and PromoNet™, giving our technology roadmap a fully rounded solution for every size of casino.
SUCCESSES: We were thrilled to recently complete two DSS installations at Native American and First Nation casinos, one in Washington State and one in Saskatchewan, Canada. We received some very special compliments, including Sam J. Cocharo, VP of Ops and General Manager at The Point Casino & Hotel, who told us the digital experience created a lot of attention and energy. Also, SIGA Director of Operations Daniel Morin told us the new JCM screen technology is a focal point in their new venue.
KlasRobinson Q.E.D.
James M. Klas, Founder & Principal
klasrobinsonqed.com
IGA Booth #1609
SPOTLIGHT: We are continuing to work on a variety of hotel and amenity expansions at Indian casino resorts. Family entertainment centers and other non-gaming recreation, such as movie theaters and bowling alleys, are becoming more popular. At the same time, other non-gaming economic development is expanding rapidly, including residential development, cannabis projects, mixed-use projects, truck stops and travel plazas and many other ventures. Our clients are taking broader and more holistic perspectives for economic development both on and off reservation.

SUCCESSES: Despite the uncertainty spawned by aggressive rate hikes at the Federal Reserve, continued struggles with inflation and continued difficulty in attracting sufficient labor, tribal economies are still moving forward across a variety of sectors and initiatives. The accumulated experience and financial capacity generated by Indian gaming are enabling tribes to expand their economic horizons and even assist each other with exciting new projects. We continue to be amazed at the resilience and depth of tribal economic activities across the U.S. and Canada.
Pringle Robotics
Chris Crutcher, Casino Sales Manager
pringlerobotics.ai
IGA Booth #2630
SPOTLIGHT: We will showcase our autonomous robotic solutions for delivery, guest escorting, sanitization and disinfection; our 4 in 1 cleaning robot; and our RFID table locating-robot integration solution. Our robots are deployed at many casinos across the U.S. and enhance the casino patron experience by performing many services throughout a casino that have been impacted by a reduced workforce. Casinos that implement our robots have seen increased efficiencies in food and drink delivery tasks, guestroom turnover, employee responsibility augmentation, gaming floor venue advertising and spa operations.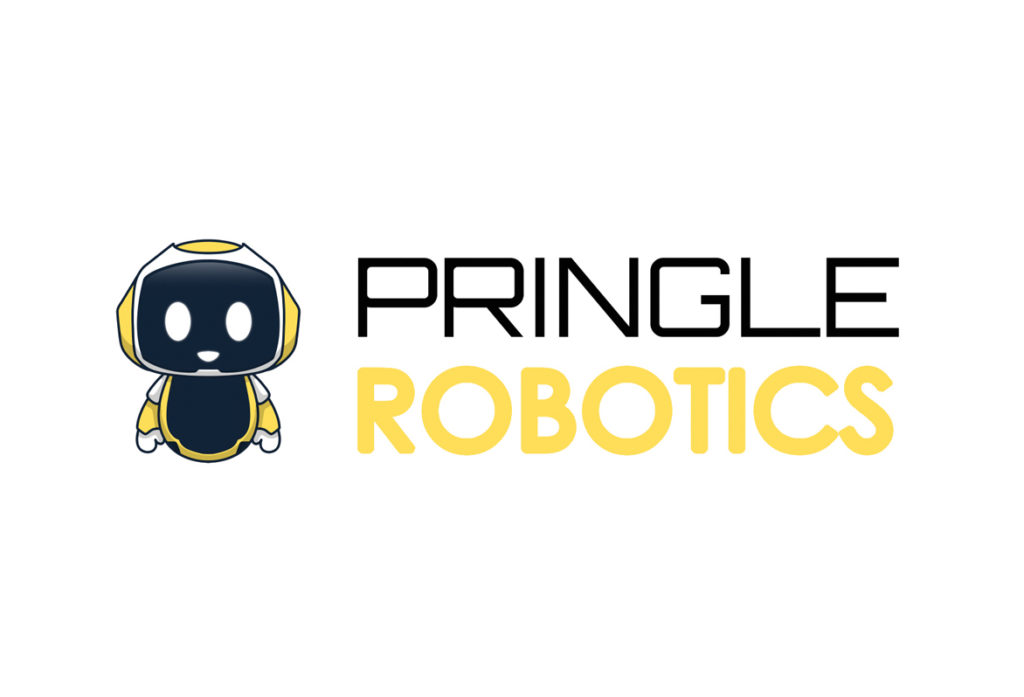 SUCCESSES: We have seen a consistent need for service solutions in F&B and housekeeping. Within these areas specifically, our robots are an integral part of the teams who deliver food and drinks, thereby freeing up staff to interact more with guests. Housekeeping is another department that has seen an upward trend in robotic solutions. Our UV-C and dry-mist sanitization/disinfection bot cleans 90,000 sq. ft. in three hours and is used in event centers, restaurants, gaming floors and common areas. We receive such fantastic feedback from our casino partners. One of our recent success stories comes from a facility in Washington State that uses our Ketty to deliver 200 bottles of water an hour, resulting in happier, better hydrated patrons who stay on the casino floor longer. Our Ketty is also a hit with patrons. They love seeing Ketty zoom around, and it adds an extra "wow" factor to the facility. We believe that technology should be not just useful, but also fun and engaging, and it's fantastic to see that our Ketty is achieving both of these goals.
Quick Custom Intelligence
Andrew Cardno, Co-Founder & Chief Technology Officer
quickcustomintelligence.com
IGA Booth #2241
SPOTLIGHT: QCI will be showcasing the developments in our core QCI Enterprise Platform and how it can help tribal operations in player development, marketing, and analytics. We will be sharing stories of how tribal nations from across North America have been able to retain talented team members and enable them with tooling that lets them have fun while executing their jobs well and with greater efficiency.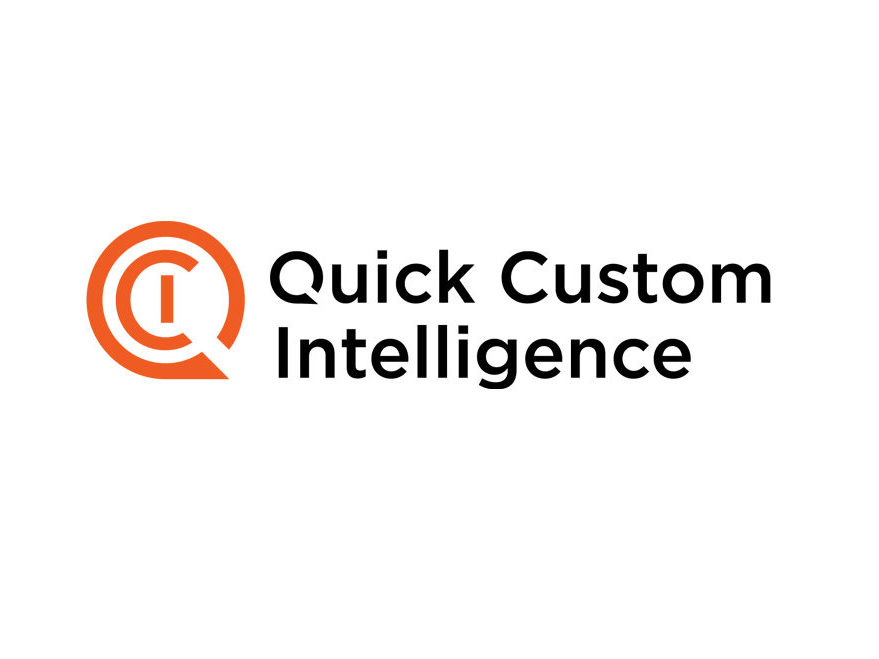 QCI is proud to talk about how important it is to allow your brand directives to be managed across all touchpoints in your business. For example, your player development team continuously interacts with your highest value customers, and product enhancements in version 5.2 of the QCI Enterprise Platform further enables your player development team to communicate with these high-value players. QCI will share stories about how important it is that your player development team is empowered with fast, responsive, data-rich tooling that can help them manage and execute on their job.
SUCCESSES: The last year has been incredibly transformative for QCI as we have grown into a true enterprise provider, enabling tribal organizations to function and execute on the very best brand strategies. The stories we will share are what we have learned and how we have adapted to tremendous demand for our product while maintaining a single version of the QCI Enterprise Platform software across all deployments.
We will also be proud to share stories of the importance of the sovereign data vault and building an environment where legal data ownership is firmly within the tribal nation's government control. This extends to bringing in data from third-party providers to build resilience against third-party ransomware attacks.
Rymax
Paul Gordon, Sr. Vice President of Sales
rymaxinc.com
IGA Booth #1435
SPOTLIGHT: Rymax challenges itself to bring the most sought-after products and technologies to our casino loyalty programs each year. The key to our success for over 25 years has been our ability to spot trends in player redemptions in current programs and increase the products within the categories by brand and price point. Right now, we are seeing players redeem more for need than desire due to the economy. That means that household products and personal improvement products are redeeming well. Fashion and electronics will always be the most desirable, but this means that the loyalty program needs a broader offering.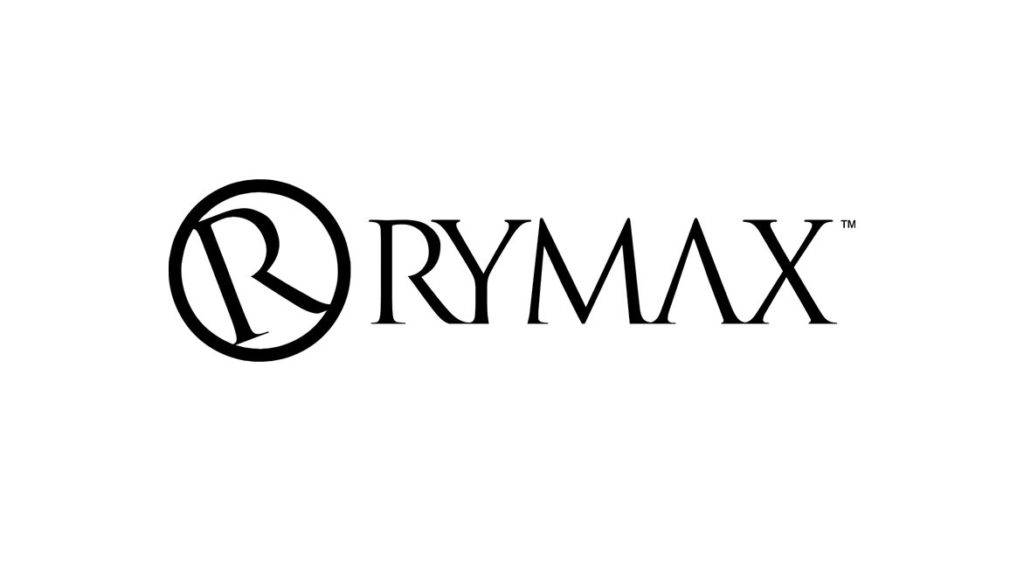 SUCCESSES: Our success within Indian Country has seen growth in web-based player loyalty year-round programs and a strategic segmentation and concentration by player demographics. Local casino programs can be very nimble in responding to trends, and we pride ourselves on a consultative approach. This strategy enhances tribal operations because it creates a unique differentiation in crowded markets. Today's players are savvier than ever before. They want to be rewarded for their loyalty, and they want the rewards to be of value. Value doesn't mean expensive or cheap; it means brand names and quality. Rymax will bring on new brands and products to keep the players engaged, increase play and initiate trials among new players. We look forward to an outstanding show and a great 2023!
TBE Architects
Rich Emery, President / Design Principal
tbearc.com
IGA Booth #1412
SUCCESSES: TBE Architects is pleased to reveal their partnership with the Three Affiliate Tribes of the Fort Berthold Reservation. An impressive $95 million hotel expansion is in the works at the 4 Bears Casino & Lodge in New Town, ND.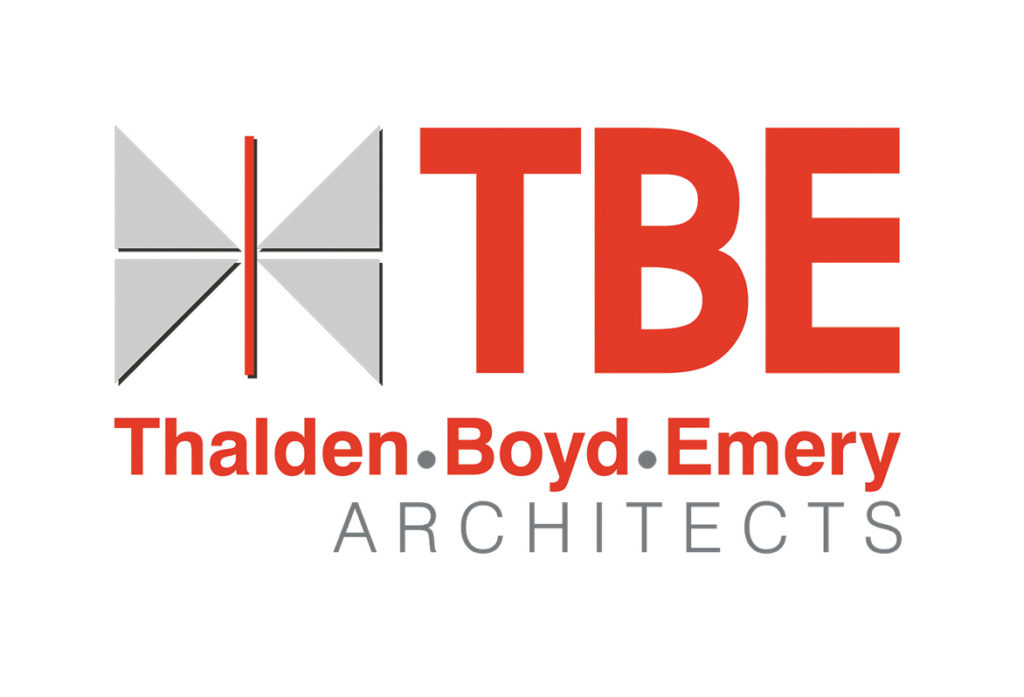 Having worked with 121 Tribes and First Nations, TBE is honored to be the Architect of record for this project to enhance the property's hospitality offering. The most notable element of this project is replacing the existing two-story lodge with a seven-story tower. As a beacon of light on the North Dakota plains, the structure's architectural facade will be outlined with L.E.D. lights. Other exciting amenities include a new tribally themed lobby and porte cochere; improved visual connection from the hotel to the casino floor; 90 new guest rooms with 14 suites; 2,600 sq. ft. of new high limit gaming space; 3,100 sq. ft. sports bar; 2,500 sq. ft. ballroom; and a top floor steakhouse with glassback elevator access.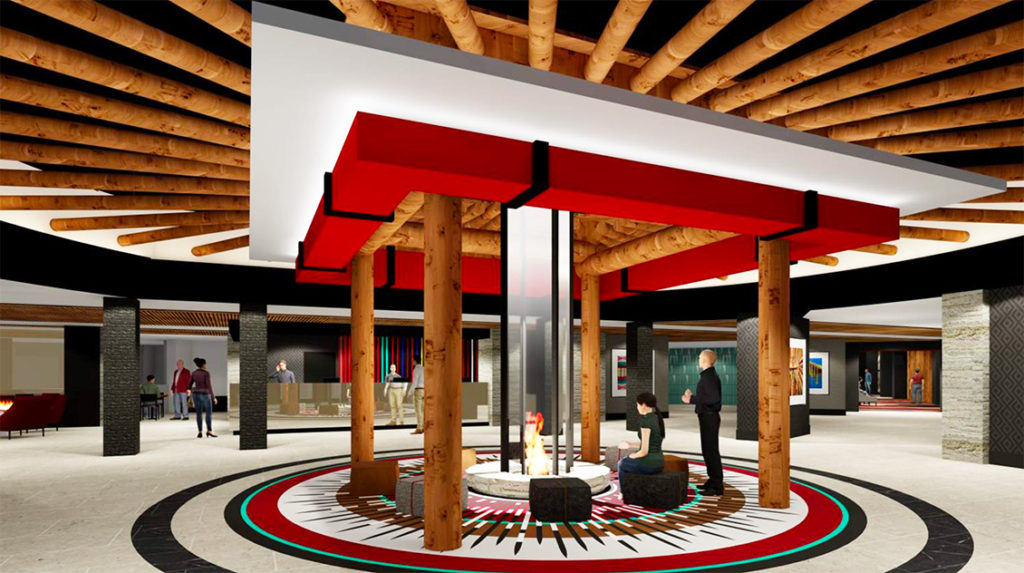 As TBE continues renovations on the historical grounds of the Fort Berthold Reservation in New Town, ND, the design team is happy to be in demand. "All Hospitality, All the Time" is more than TBE's tagline, it is also the foundation of the firm's client base and their team's culture. Having completed over 400 hotel projects and 300 casino projects, we are always ready to design something amazing.
Tutor Perini Building Corp.
Chris Creasey, Director
tutorperinibuilding.com
IGA Booth #1704
SPOTLIGHT: At IGA 2023, Tutor Perini will showcase why we are the leading builder of Native American hospitality and gaming facilities, building quality, on-time, on-budget projects. Our experience includes Choctaw Casino & Resort in Oklahoma; Pechanga Resort & Casino and Chumash Casino Resort in California; Mohegan Sun Expansion in Connecticut; and Seminole Hard Rock Hotel & Casinos in Florida. We have worked with 25 Native American communities, constructing 7,800 hotel rooms and $6.2 billion in projects.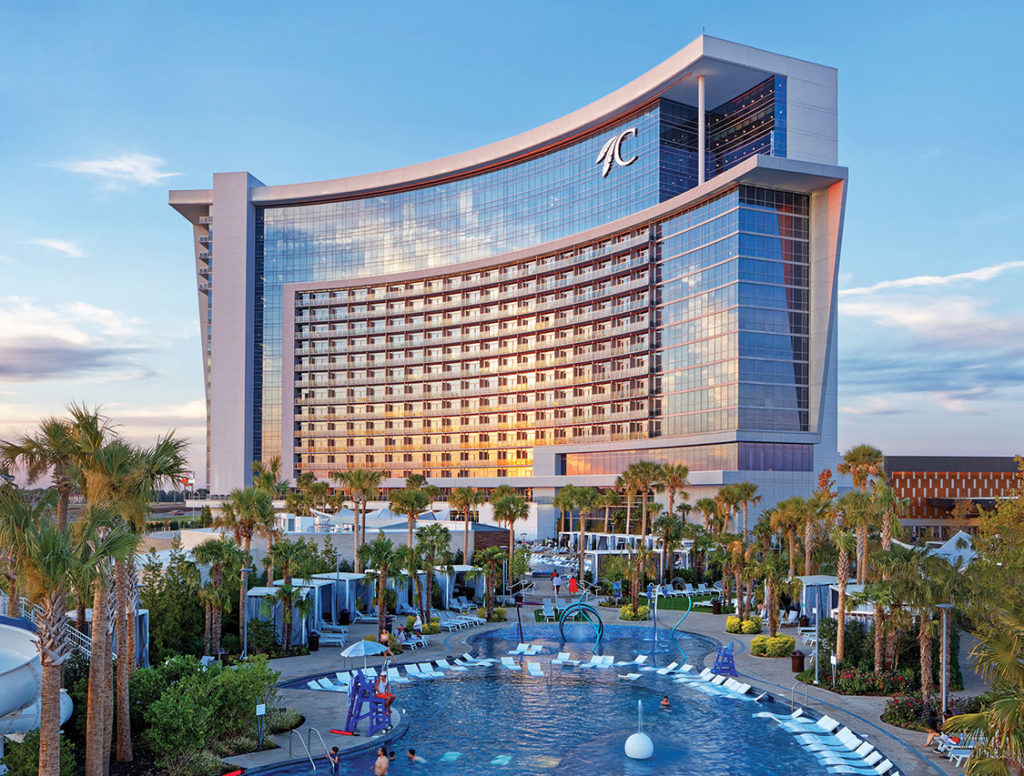 Veridocs
Jackie Suan, Vice President, Business Development
veridocs.com
IGA Booth #1818
SPOTLIGHT: This year, Veridocs is featuring our Evolution platform, which enhances our core TrueAuthentication and TrueListCheck technologies to go beyond the basic ID verification scan. The Evolution platform offers faster, more accurate use at front-end scanning stations thanks to a streamlined, scalable, browser-based user interface in an easy-to-use format. Plus, that streamlined interface extends to reviewing transactions behind the scenes.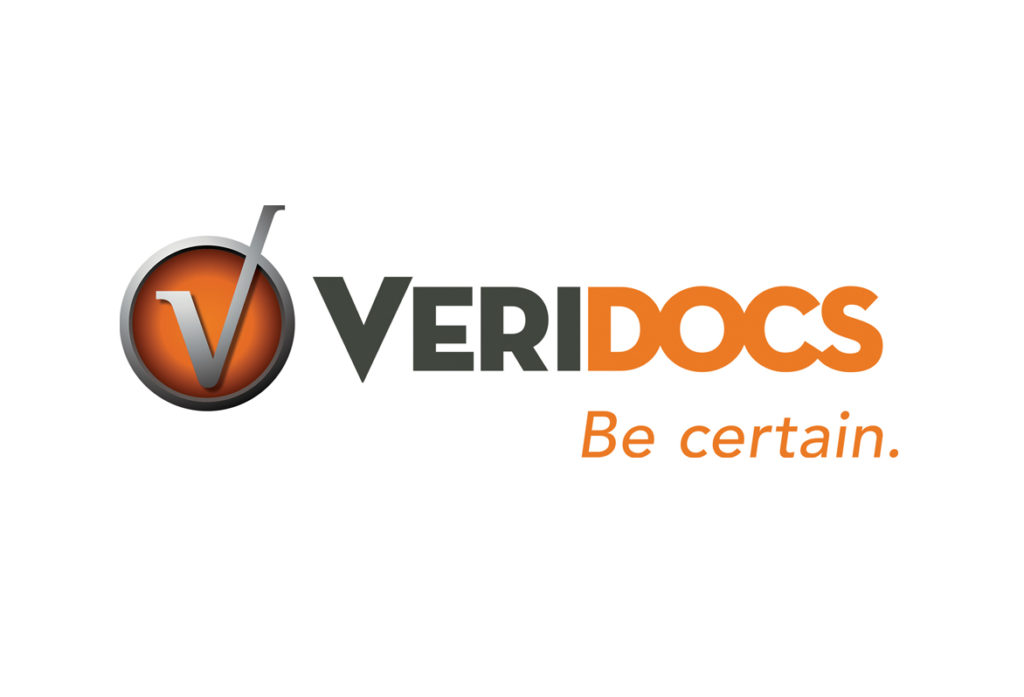 As part of the new platform, Veridocs has a new monitoring module to go beyond the initial scan, TrueListReview. TrueListReview allows users to easily monitor customer lists for continued compliance after a patron's initial ID scan or enrollment into player's clubs or other programs. The UI platform extends to the security console and unlimited enterprise-wide monitoring through surveillance alerts, customized reporting, and clear audit trails. Veridocs will be rolling out Evolution throughout 2023 to customers across the country.
SUCCESSES: We are proud of our track record in the casino and gaming industry, and that includes tribal properties. We recently worked with an Indian tribe in transitioning to a property on the Las Vegas strip. Veridocs has also completed installations of our casino solutions, including TrueAuthentication and TrueListCheck, in tribal properties in CA, WA, NE, PA and NY.
Wipfli
April Bacon, Senior Manager
wipfli.com
IGA Booth #1805
SPOTLIGHT: Wipfli provides professional consulting services related to assessing a customer's current financial accounting information processes and work streams, providing detailed areas of improvement to match industry best practices and internal controls, and assisting clients with Sage Intacct implementation. Throughout our engagement with the customer, detailed walk-throughs are performed for all financial processes and workflows, and areas for improvement are discussed. As part of the future state and implementation of Sage Intacct, integrations are put in place with various front-of-house solutions to streamline data flow and aid in generating real-time data for end users to make informed, impactful decisions. Training, testing and ongoing support are all part of our client experience to ensure satisfaction for all users and a successful implementation.

SUCCESSES: We have had the pleasure of assisting tribal governments, tribal casinos, economic development corporations, tribal housing authorities, and tribal health clinics achieve success with their projects. Wipfli provides finance and accounting services; leading the customer to success through streamlined processes, providing consolidated reporting across the properties, and integrating several front-of-house solutions to ensure real-time information for all directors as part of their finance transformation.