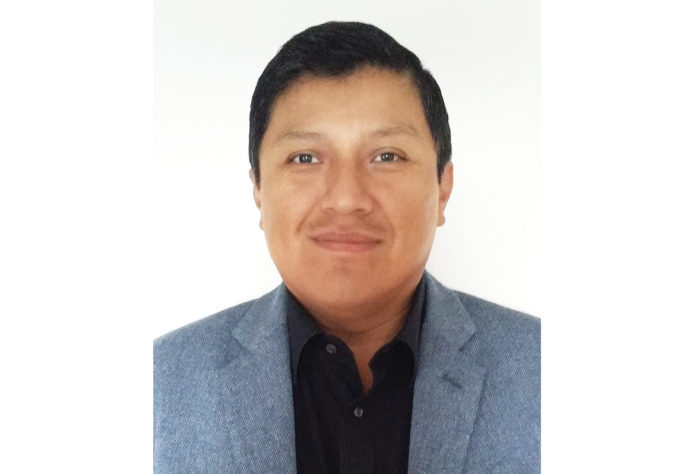 by Cris Aguilar
Let's face it, COVID shows no signs of going away. The latest worry is the BA.2 variant; a sublineage of the Omicron variant. Just when masking regulations started to become optional, companies have to consider whether or not to mandate wearing masks again. How do we sustain our commitment to provide a unique gaming experience? By making sure team members first understand and commit to the goal of ensuring that the guest experience is not only entertaining, but also safe. This starts with the new hire orientation program.
From a quick glance, you could say that your program might just need some tweaking – meaning there were just a few slides on social distancing, hand washing, and mask wearing. However, the way business is done has changed, and the new hire orientation program should change to include some of the following updates.
Adjusted Capacity in Employee Areas

You may already include a map of back-of-the-house in the new hire packet. The map usually shows the areas that employees frequent the most when not working (restrooms, cafeteria, smoking areas, lockers, etc.). However, if vaccination is optional at your facility, is there a specified number for people allowed in the same place at the same time? If so, you might want to add that.
The employee dining room is a perfect example of this new adjustment. Yes, departments usually send their teams in waves to get their meals. However, the employee cafeteria could have added downtimes for thorough sanitization. Are there other areas for employees to enjoy their meals? As the warmer months approach, are outdoor options available for team members?
Facility Access / Egress Procedures

Social distancing became the norm as infections rose due to proximity with asymptomatic people. What stressed people the most continues to be not knowing whether or not one has COVID. The two-week window wait time along with test result (or results) only exacerbated worries. Many companies decided to reconfigure the way employees and patrons came in and out of their facilities, thus alleviating agglomerations that deterred visits and lowered revenue. If this is the case for your facility, then all employees, especially new ones, must know how to access and egress.
If your facility provides employee transportation, riding the bus now has new regulations. Even if indoor masking is optional, mask wearing is still mandated while on the bus. Are busses running to capacity or is that capacity modified? Are there more pickup and drop off times? Is there an alternate pick up and drop off area as to avoid a congested employee entrance? Once again, this information must be included in your onboarding program.
Sanitation Areas

The "employees must wash their hands" sign, ubiquitous in employee restrooms, is not enough anymore. Some facilities mandate the use of masks by employees. Others require them to use a face shield too. Currently, many gaming facilities have sanitation areas, where employees have access to sanitizer and masks. New employees need to know where these are. If your facility has implemented sanitation areas for guests, this information needs to be communicated too. Make sure employees know where the sanitation areas are and how and whom to contact if supplies run out. It is a great idea for sanitation areas to display a label with the working extension of the nearest supply room, to avoid delays. Once again, this is not just a nicety; rather, a tangible way to show your commitment to your team's welfare.
Vaccination Areas and Procedures

As vaccination status in some cases has become an employment requirement, many gaming facilities have partnered with local public health providers to set up and run ambulatory vaccination and booster sites. Your onboarding program needs this information. Along with the availability of it, employees need to know if there are specific days or times where they have access to the sites, so they won't disrupt guests who might have come to your facility for vaccination or booster services.
The information you provide should outline if and when employees may use the site services while on duty. You don't want an employee out of area because he or she decided to get a booster in their break time and didn't think the wait time would be long. Prevention is key.
Procedures and Resources for Infected Employees

Without a positive result, there is no way of knowing who has COVID. Even though infections of one variant might be on the decline, it is still possible for employees to get it and be out of work. Your orientation program needs to have pertinent information as to whom and how an employee should contact the organization if they have a positive result. A new employee also needs to know of if there are any requirements and/or documentation needed prior to their return to work.
If an employee needs to quarantine, they need to know whether or not they should report each day they will be absent, if their absences will be compensated by the organization or if they need to use their sick time, and what to do if they have exhausted their time off but still must quarantine. HR usually appoints a person or a team to handle these specific cases. The information on this topic should include the duration of the quarantine if it applies to your organization.
Team members are your organization's best asset. Even in these trying times with so many variables beyond your control, they are still providing a memorable time to every guest that visits your property. Adaptation is the key to survival. Your new hire orientation needs to be up to par.
Cris Aguilar, M.Ed., is a Training & Development Consultant with 20 years of experience in Native American gaming. He can be reached by calling (860) 804-5941 or email [email protected].