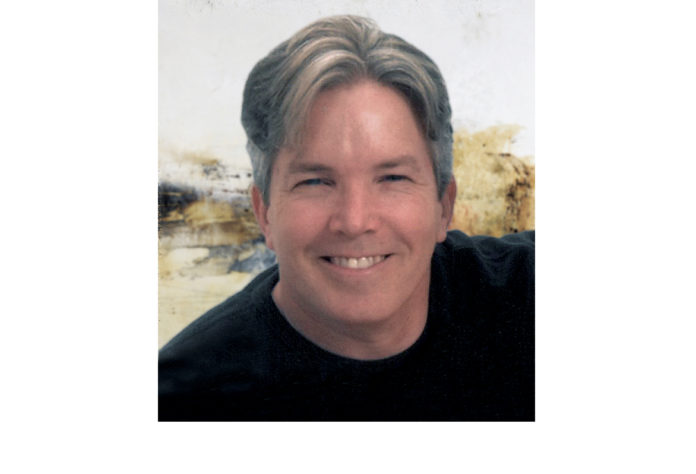 by Evan Mills
Organizational development simply means raising the bar to reach better outcomes over time. Unfortunately, not all leaders know how to determine the right place to start to achieve the greatest impact. An efficiency expert might suggest starting by compiling a list of all needs, prioritizing them, and then focusing on the very top item. All done with the first issue? Then move to the second, and so on and so forth. However, some may have realized the problem with this typically sound approach: correct prioritization.

Understandably, everyone carries around inherent biases that shift our perspective. The first step to getting prioritization right is admitting our frames of reference lean toward our personal points of view. For example, F&B may propose the addition of dining options due to excessive lines at existing venues; hospitality argues that occupancy numbers warrant additional investment in more rooms; gaming wants to expand high limit with additional hosts due to market demand; and they're all correct. The CEO prioritizes the list and may start with high limit because they came up through slots or finance and the investment is the easiest to justify to others.
In the scenario above, say HR had also reported a concern with turnover (from start to finish, Society for Human Resource Management estimates a cost of 50% of salary or more, on average) and engagement (Gallup reports 68% disengaged, costing $3,400 annually for every $10,000 made)? If company turnover hovers around 50% each year across the CEO's team of 2,000 total, making last year's average salary (U.S. Bureau of Labor Statistics says $55,640), that equates to approximately $30 million reasons every year to get "the people part" right and perhaps prior to increasing high limit. Granted, this priority is tougher to justify unless illustrated in a similar manner, along with clarified goals and realistic expectations.
But when a related, unbiased decision is made for strategic business reasons (if no other), the following are four quick areas of focus that will genuinely resonate with those 2,000 peers expecting the tools, support, and environment for their mutual success.

People-First Decisions & Actions – Nothing adds more clarity to decision-making than executive leadership spending a shift or two "working in someone else's shoes" to get the full impact of their daily experience. Supply chain issues? Department processes need improvement? Position warrants an even larger pay increase? Policy is preventing team member action? To a greater extent, taking a front-of-house improvement process (i.e. examining every aspect of an external guest's path and systematically eliminating hurdles) and applying the approach to back-of-house internal guests. Easy? Clean? Convenient? Trained? Empowered? Respected? Management decisions involving staff must be given equal priority, budgeting set aside, and action taken when discovered. Why? "A business that makes nothing but money is a poor business." – Henry Ford

Effective & Flexible Benefits – Reviewing all benefits from the team member's perspective makes retention and recruitment more effective. Using medical coverage as an example, the plan being offered should ideally:
1) Ensure the greatest number of eligible staff will participate.
2) Contains affordable co-pays and deductibles to be utilized by entry-level staff, regardless of the issue.
3) Reward proactive, preventative measures like annual check-ups but also includes wellness aspects from mental health to chiropractic and massage to acupuncture, to help negate common issues before they start.
4) For those not utilizing company benefits, such as having a spouse with an existing healthcare plan, offer the flexibility to utilize "credits" toward other needs.
Effective benefits also include options like early wage access (40% of U.S. workers have trouble paying an unexpected $400 debt) and long term disability buy-up to help close the typical 40% gap, due to 44% of U.S. workers earning $100k-$149k living paycheck to paycheck. Why? "Efficiency is doing things right. Effectiveness is doing the right things." – Peter Drucker

Hiring For Culture Add, Not Fit – Far too many leaders look for carbon copies of themselves, believing success is assured through the ease of similar thinking instead of being challenged to consider unfamiliar paths. Successful approaches, like strengths-based leadership, take advantage of unique talents and perspectives, extending diversity far beyond employment law basics. Progressive companies see hiring as a means to build strategically instead of perpetuating norms. In addition, it is long overdue to view "real life" on resumes as a green flag instead of red, such as employment gaps (being able to take care of an aging parent or yourself should be encouraged), perceived job hopping (unstable employers exist, plus the pursuit of a personal happy place should be normalized), and nonconforming education or experience (through lower job description minimums and expanding talent pools based on desired outcomes instead). Why? "A business that doesn't change is a business that is going to die." – Frank Perdue

Staffing for Proper Scheduling & Service Delivery – Referring back to the efficiency expert, s/he would likely recommend running as lean as possible to eliminate waste, before getting to know this industry in detail, the specific people and departments involved, or desired business outcomes. For example, if a business' strategic plan involves differentiation through superior service delivery, aspects like recruiting for quality candidates, expanded staffing levels in relation to guest traffic, and advanced training to ensure above-average experiences require ongoing, supplemental time and resources. Proper scheduling also addresses things like inequities in PTO approvals (i.e. one department is always able to allow time-off while another is spotty at best), ensures adequate breaks and lunches for legal and wellness reasons, recognizes staff relationships in regard to supervision, regulates workload to help prevent burnout or boredom, and more. Why? "The most successful organizations are now turning their attention to employee wellbeing as a way to gain an emotional, financial and competitive advantage." – Tom Rath
Prioritizing people for business reasons extends far beyond the four topics outlined above, but they are normally ideal places to start. Most come down to common sense, performed consistently and seen as a foundational part of company culture. Before deciding on a starting point for future development, perhaps an even better place to begin is determining the type of business you want to represent and the personal legacy you would like to leave behind.
Evan Mills, MAS, ICBB, SHRM-CP, is the Director of Human Resources at Choctaw Casino & Resort in Durant, OK. He can be reached by calling (580) 642-9025 or email [email protected].