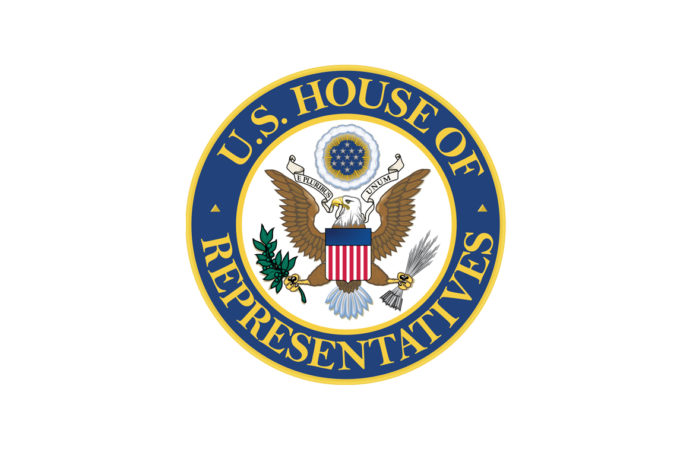 WASHINGTON, D.C. – The House last week passed H.R. 6707, the Advancing Equality for Wabanaki Nations Act, with bipartisan support. The bill, introduced earlier this year by Congressman Jared Golden (ME-02) and cosponsored by Congresswoman Chellie Pingree (ME-01), would update federal law to give Wabanaki tribes the same access to future beneficial federal laws as nearly every other federally recognized tribe in America. The bill passed as part of the FY 2023 National Defense Authorization Act (NDAA).
The bill has received broad bipartisan support from legislators in the Maine State House of Representatives, the Maine State Senate, and from members of Maine's forest products industry.
"The Penobscot Nation appreciates that the U.S. House of Representatives agrees with us that it is time to make some incremental change to the 1980 Federal Settlement Act," said Chief Kirk Francis of the Penobscot Nation. "The tribal communities in Maine have been left out of the federal benefits available to the other 570 tribal governments for far too long. We thank Representatives Golden and Pingree for their leadership on this matter, and we also thank the people of Maine for their overwhelming support of the Wabanaki Nations. We look forward to working with our senators on getting final passage through Congress this year."
"We deeply appreciate Congressman Golden's and Congresswoman Pingree's leadership in building a better and healthier future for the Wabanaki Nation," said Houlton Band of Maliseet Indians Chief Clarissa Sabattis. "After 40 years, it is well past time for Congress to alter the Settlement Act to ensure that our people receive equal treatment under federal law as other Native people."
"The Passamaquoddy Tribe thanks Congressman Golden for supporting Wabanaki efforts to have equal access to federal laws passed in the future for the benefit of Indian country," said Passamaquoddy Tribe at Motahkomikuk Chief William Nicholas, Sr. "The Congressman's leadership on this issue has been tremendous and we are grateful for his support."
"The Maine Indian Claims Settlement Act has held the Passamaquoddy People back for too long," said Passamaquoddy Tribe at Sipayik Chief Maggie Dana. "I thank Congressman Golden for recognizing the need to modernize this decades old law for the benefit of our future generations."
The bill was introduced by Congressman Jared Golden (ME-02) and is cosponsored by Representatives Chellie Pingree (ME-01), Congressional Native American Caucus Co-Chair Sharice Davids (KS-03), Chuy García (IL-04), Darren Soto (FL-09), Jim Costa (CA-16), Joe Neguse (CO-02), Ed Case (HI-01), and Lori Trahan (MA-03).
It has also been endorsed by the Native American Rights Fund (NARF), the National Indian Child Welfare Association (NICWA), and the National Congress of American Indians (NCAI). The U.S. Department of the Interior also supports the bill. Four chiefs of Wabanaki tribes in Maine appeared before the House Natural Resources Subcommittee for Indigenous Peoples to testify on behalf of the bill in April, and the House Natural Resources Committee passed the bill on a bipartisan vote in June.
The bill passed the House on a 329-101 vote. Golden's legislation was added to the NDAA bill in a package of amendments by a wide bipartisan margin of 277-150.
"Thanks to the hard work and perseverance of the Wabanaki tribes, bipartisan backing both in Congress and in Maine, and broad support across a range of communities, we have passed the Advancing Equality for Wabanaki Nations Act through the House of Representatives," said Congressman Golden. "What these tribes want is what all communities in my district want: economic opportunity for their families and safer, healthier communities. We have a long way to go until this bill reaches the President's desk, but I have been honored to work with Wabanaki tribal leaders and my colleagues to advance this legislation."
"Since my earliest days in Congress, I've worked to advance the Maine Wabanaki tribes' goal of having access to federal resources and programs, just as 570 other federally recognized tribes in this country do," said Congresswoman Pingree. "I applaud Congressman Golden's shared commitment to getting this legislation through Congress and for including it in this year's defense bill. I'm proud to join him in fixing the disparity that has uniquely challenged Maine's tribes for decades."
Currently, the Wabanaki tribes in Maine are excluded from many beneficial federal laws that apply to nearly every other federally recognized tribe in the country. Examples of laws that the Maine Indian Claims Settlement Act (MISCA) has prevented from applying to the Wabanaki tribes in the past include the Violence Against Women Act, which allows tribes to prosecute non-Indian defendants for domestic violence crimes against tribal members; the Indian Health Care Improvement Act, which allows tribes to employ much-needed medical professionals who are licensed in another state; and the Stafford Act, which allows tribes to directly seek federal disaster relief and emergency assistance.
H.R. 6707 would address this exclusion by amending the 1980 Maine Indian Claims Settlement Act to ensure that all future federal laws enacted to benefit Indian tribes apply to the tribes in Maine.