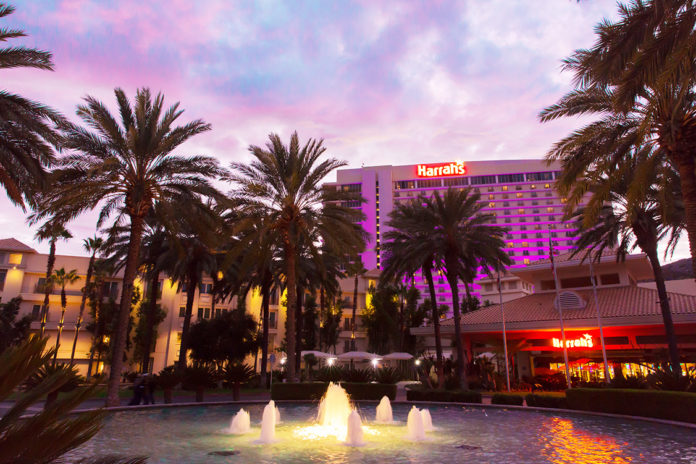 FUNNER, CA – Harrah's Resort Southern California recently announced the Caesars Makes Change program, which offers casino guests the option to donate their change to charity when redeeming slot tickets, resulting in the property raising $95,013.93 through 250,640 donations. Since launching the program in November 2022, Harrah's Resort SoCal has distributed donations to various local and national charities, including the Helen Woodward Animal Center, Armed Services YMCA, Meals on Wheels, and most recently, the Boys & Girls Clubs of America.
"We are absolutely thrilled to see how much our guests have embraced the Caesars Makes Change program over the last 10 months," said Jill Barrett, Senior Vice President and General Manager. "Philanthropy is one of the leading missions here at Harrah's Resort Southern California, and to offer our guests the ability to get involved with that mission through this program has been incredibly rewarding."
Guests of Harrah's Resort SoCal can participate in the Caesars Makes Change program by visiting any NRT machine on the casino floor and choosing the, "Yes let's donate," option when they are ready to cash out. Guests will then be prompted to select the charity of their choice, making the donation process fast and seamless.
Since opening in 2001, Harrah's Resort SoCal has donated over $4.5 million to more than 300 local charities. Other charitable campaigns spearheaded by Harrah's Resort SoCal include the "All-In 4 Change" program, which awards $150,000 in grants to some of Southern California's most deserving non-profit organizations each year.