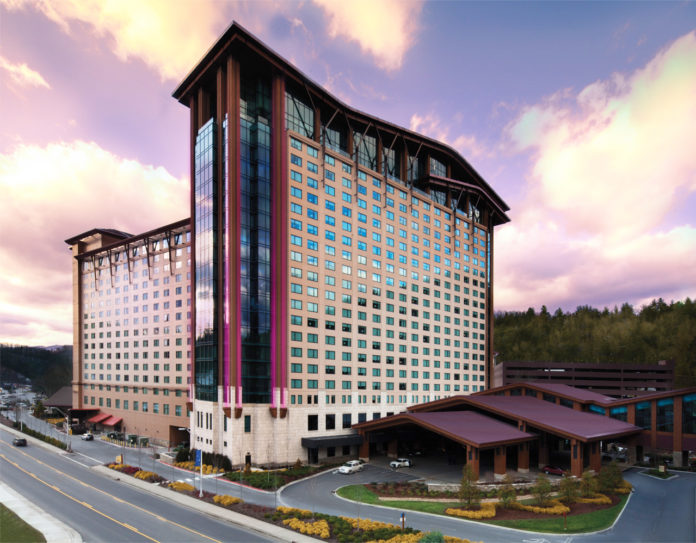 CHEROKEE, NC – For the sixth consecutive year, Harrah's Cherokee Casinos will support Folds of Honor by hosting a beverage promotion at its locations in Cherokee and Murphy, NC.
During the fundraising event, scheduled to begin on Saturday, May 21 and conclude on Monday, July 4, the company will be running a drink special for two specific beers. For each bottle purchased, the company has pledged to donate $1 to Folds of Honor. Specialty cocktails "The Patriot" and "The American Dream" will also be available for purchase, of which a portion of sales will be donated to Folds of Honor and its services.
In addition to beverage purchases, patrons of Harrah's Cherokee Casinos can also help support the cause with a purchase of an American flag lapel pin, Folds of Honor t-shirt, or with a cash donation. To date, the company has helped raise $175,000 for Folds of Honor, with last year's fundraising event resulting in a $70,000 donation.

Folds of Honor is a 501(c) (3) non-profit organization that provides educational scholarships to the spouses and children of military members who have fallen or been disabled while serving in the U.S. Armed Forces. Their educational scholarships support private school tuition or tutoring in grades K-12, tuition for college, technical or trade school and post-graduate work, including a master's degree, doctorate, or professional program. Funds for a second bachelor's degree or trade/technical program certification are also available. Since its inception in 2007, Folds of Honor has awarded over 35,000 scholarships totaling more than $160 million in all 50 states.