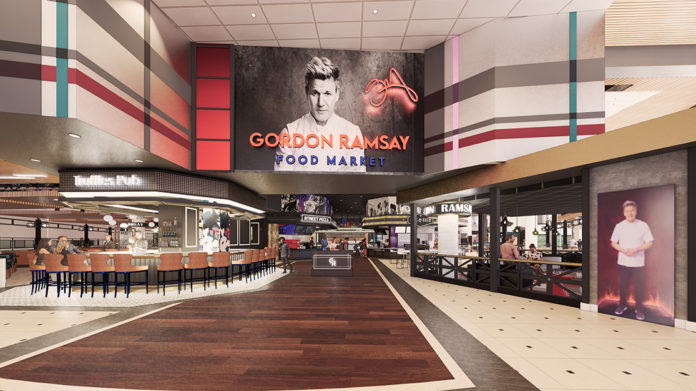 CHEROKEE, NC – Celebrated multi-Michelin starred chef and television personality, Gordon Ramsay, and Harrah's Cherokee Casino Resort will team up to bring the first Gordon Ramsay Food Market to the U.S. in early 2022, extending Ramsay's partnership with Caesars Entertainment resorts. The newest addition to the Harrah's food and beverage roster will create multiple job opportunities at the resort.
"I'm in love with the Cherokee / Asheville area, and I couldn't be more excited to open my very first Gordon Ramsay Food Market in the heart of the Great Smoky Mountains," said Ramsay. "From Street Burger and Street Pizza to Fish & Chips, GR Sushi and more, we'll highlight the very best local ingredients sourced from the region's incredible farmers and artisans."
Debuting in tandem with the expected completion of an extensive expansion project at Harrah's Cherokee, the Gordon Ramsay Food Market will feature both full-service dining and market-style elements from iterations of Ramsay restaurants as well as brand-new concepts unique to the Food Market. Offering breakfast, lunch, dinner and late-night options daily, the space will include: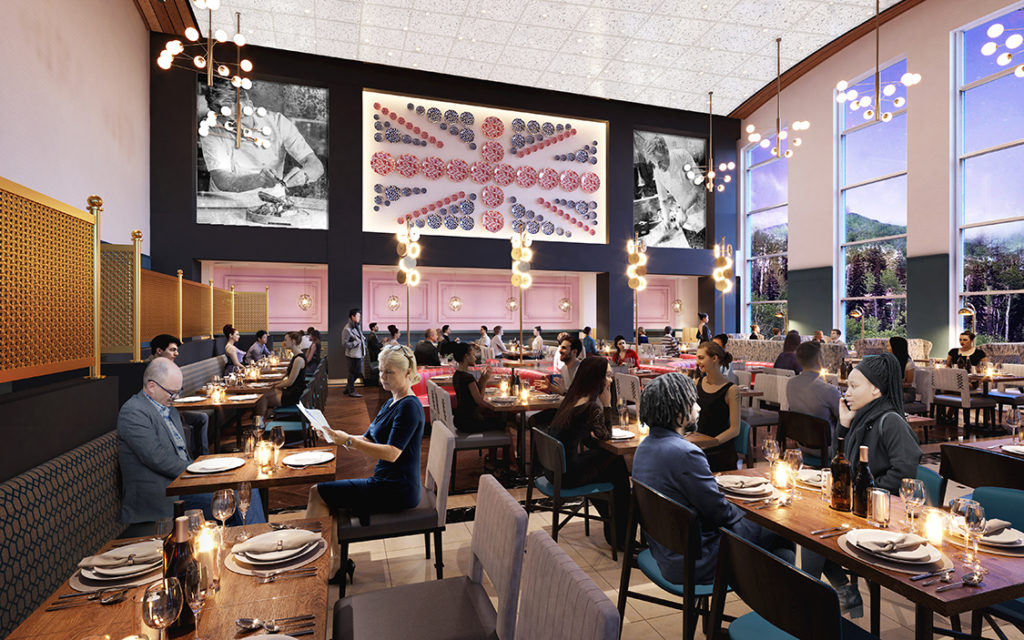 Truffles Pub: Full-service dining experience with crafted cocktails, Gordon Ramsay classics like Beef Wellington and fish & chips.
Street Burger: Elevated burgers and fries with a twist, also featuring "scrambled" breakfast items in the morning hours.
Street Pizza: Neapolitan style pizza combining the freshest local ingredients and seasonal toppings.
GR Sushi: Exquisitely crafted sushi and Far East inspired dishes.
Fish & Chips: Gordon's British-style fish & chips, shrimp and lobster. Extending beyond Gordon's take on the British classic, guests will find chicken wings, chicken tenders and milkshakes.
Catch Café & Raw Bar: NY deli style sandwiches, salads using locally sourced produce, and a raw bar featuring oysters, shrimp, crab, lobster and other seasonal seafood.
GR Bake & Brew: A full coffee bar, smoothies, bagels, muffins and a variety of grab-and-go pastries.
"Chef Gordon Ramsay brings with him an internationally renowned reputation, world-class talent and unparalleled energy," said Brooks Robinson, Regional Senior Vice President & General Manger of Harrah's Cherokee Casinos. "We're incredibly excited to partner with the Ramsay team to bring this concept to life and continue to provide inspired food and beverage offerings to our guests."
Menus will feature hyper-local and regional ingredients sourced from local farmers and artisans in North Carolina and surrounding areas, including Hickory Nut Gap Farm, Spicewalla, Joyce Farms and many other local and regional sources.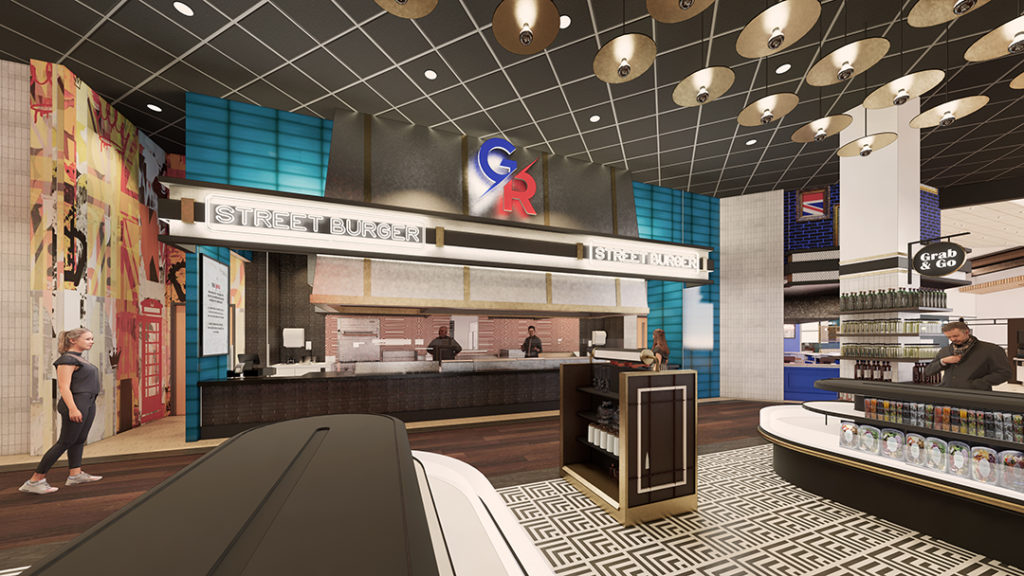 A vibrant mix of artwork and textiles throughout the Food Market will incorporate colorful pop-art style prints and graffiti-inspired walls along with refined tones in the dining room, and an array of English flags and motifs throughout as homage to Ramsay's UK roots.
On Wednesday, Dec. 15, Gordon Ramsay Food Market will hold a hiring event from 10am – 2pm at the Cherokee Convention Center at Harrah's Cherokee Casino Resort. Positions include servers, bartenders, cashiers and culinary positions.