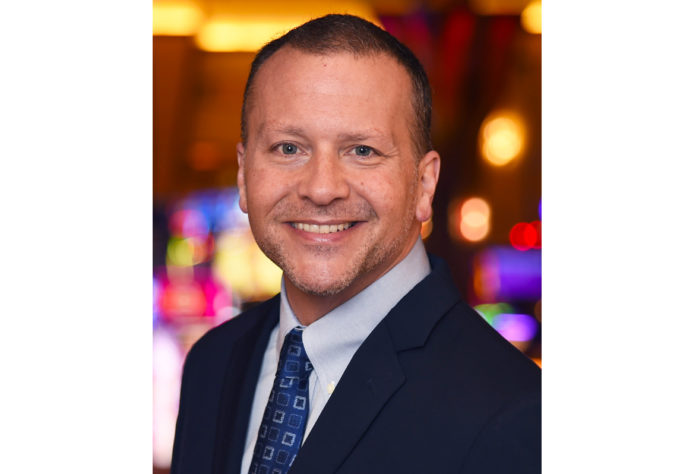 UNCASVILLE, CT – Mohegan has named Guy Greene Vice President of Online Marketing for its iGaming division, Mohegan Digital. As VP of Online Marketing, Greene will drive the overall marketing strategies that support the expanding footprint of Mohegan Digital's online gaming products, which include MoheganSunCasino.com in Connecticut and PlayFallsViewCasino.com in Ontario, Canada.
"Guy Greene has a wealth of marketing knowledge and experience in the gaming industry and Mohegan is thrilled to have him lead our Online Marketing team," said Rich Roberts, President of Mohegan Digital. "Our iGaming business has seen tremendous success and to carry that success forward, and to further evolve and meet new demands in this fast-growing industry, a proven leader like Greene will be vital."
Greene will lead a dedicated Online Marketing team as they continue to develop brand positioning, unique advertising campaigns, guest acquisition efforts and product management for Mohegan's iGaming and online sports betting offerings. Prior to taking on the VP of Online Marketing position, Greene served as the Director of Loyalty Digital Marketing for Mohegan where he was a crucial part of merging the brand's Momentum loyalty program to its iGaming platforms like MoheganSunCasino.com and associated Android and iOS apps. This role also allowed Greene to work collaboratively with various high-level Mohegan Digital partners. As VP of Online Marketing, Greene will also lead new product launches, assist in CRM growth, and oversee promotion and incentive programs for Mohegan Digital.
Greene's career started at Mohegan Sun when it opened in 1996, where he was hired as Player's Club Manager. Greene was soon promoted to various director-level marketing positions for Mohegan Sun before being named the Strategic Account & Program Director for OverAbove Marketing & Advertising Agency, where he remained through 2020.