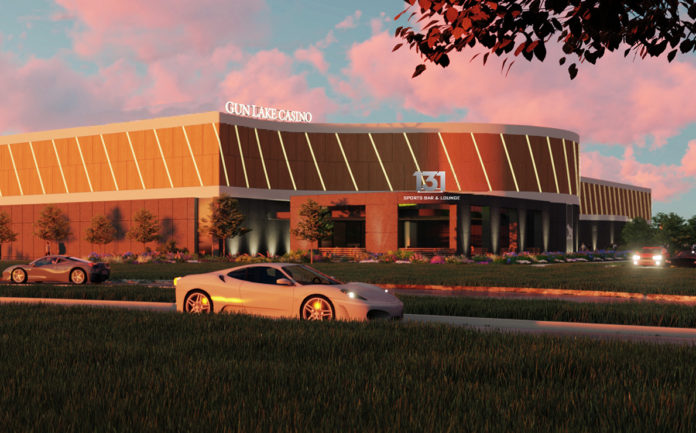 WAYLAND, MI – Gun Lake Casino was named the best casino for the third consecutive year in a poll by Revue Magazine. The recognition is part of Revue's eighth annual "Best of the West" poll circulated to nearly 20,000 subscribers.
"We are proud to receive this recognition as the best casino in West Michigan," said Sal Semola, CEO of Gun Lake Casino. "We truly strive to create the best gaming and entertainment atmosphere in the Midwest. This award validates the efforts of our exceptional team members, which allows us to offer a great experience for our guests."
Gun Lake Casino was named in the Best of the West casino poll, under the Arts & Attractions category. This is the third consecutive year that GLC came in ranked as the No. 1 casino.
Gun Lake Casino is currently constructing an expansion that will consist of a 252-room four-diamond hotel, a full-service spa, meeting space, and additional dining options. It also includes the Wawyé Oasis, a 32,000 sq. ft. glass atrium that will feature multiple swimming pools, a swim-up bar, live entertainment, and event space. The expansion is scheduled to open in March 2025.