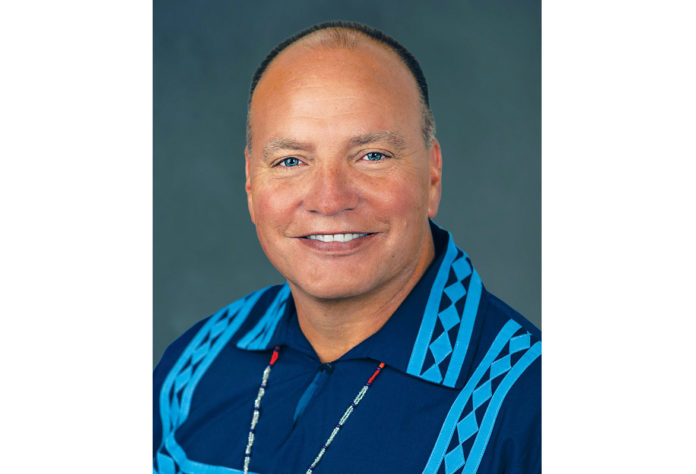 Gary Batton, Chief
Choctaw Nation of Oklahoma
Choctaw Casino & Resort – Durant; Choctaw Casino & Resort – Pocola; Choctaw Casino & Resort – Grant; Choctaw Casino Broken Bow; Choctaw Casino Idabel; Choctaw Casino McAlester; Choctaw Casino Stringtown; and 15 Casino Too Travel Plaza properties in Oklahoma
choctawcasinos.com
choctawnation.com
CHALLENGES/REWARDS: The greatest challenge has been maintaining our sovereignty in the eyes of the State of Oklahoma. The tribes have been challenged by the current administration on several fronts, but we've exercised our sovereignty by implementing our own hunting and fishing codes, among other things. The greatest reward is seeing our tribal members enjoy all the benefits we can provide, especially in education, public safety, economic development and fostering of our culture.
PROMOTING LEADERSHIP: The Choctaw Nation is continually focused on preserving tribal culture for the future. We have put a heavy focus on providing internships, as well as succession planning in our respective departments and divisions. There has been great participation from our Youth Advisory Board students from across the reservation, which has enhanced their leadership skills. Also, opportunities for the next generation of leaders have come in the form of 50 summer camps for teaching leading-edge technologies, such as drones and computer coding.
INITIATIVES: Our latest project is Choctaw Landing, the state's newest entertainment and resort development in Hochatown, OK. The Nation plans to invest $238 million on the project and will create more than 400 new jobs, slated to open late in 2023. Choctaw Landing was designed to be part of the natural beauty of the surrounding landscape with a goal to keep as many of the native trees and plants intact as possible. The four-story, 200,000 sq. ft. entertainment destination will feature 100 hotel rooms, 600 slot machines, eight table games, several restaurants and bars, a pool, an outdoor venue with an amphitheater, beer garden and a family-friendly game zone. In addition to the new resort, a 12,000 sq. ft. mercantile will adjoin Choctaw Landing offering a small grocery store/market, three dining options and a fuel station with 24 pumps.