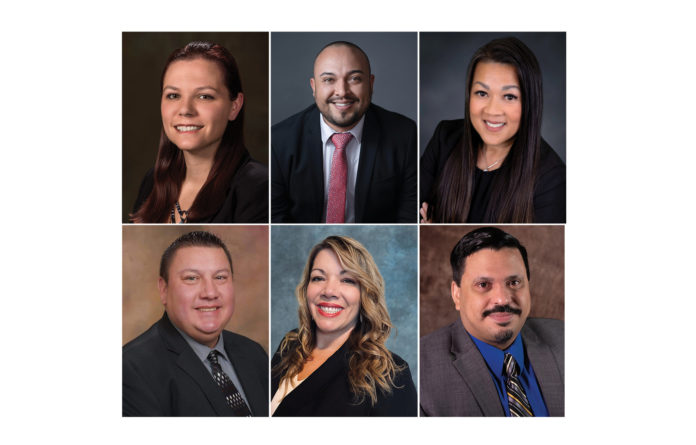 LAKEWOOD, NJ – Gaming Laboratories International (GLI) has expanded its customer service teams with a combination of promotions and new hires.

Leading GLI's Client Services is Candi Lopez, who has been promoted to Manager of Client Services for the North American Supplier Team. In her new role she will work alongside GLI's VP of North American Client Services Salim Adatia focusing on the success of suppliers across North America.

Prior to joining the Client Services Department, Lopez was a Quality Assurance (QA) Supervisor in the QA and Database Department, which enables her to provide unique insights and leadership to her team and clients. Before joining GLI, Lopez proudly served in the U.S. Marine Corps.
Also promoted within the North American Supplier Team is Cindy Nguyen, now Senior Account Executive. Her relationships with tribal gaming will help bridge the suppliers, tribes, and technologies as gaming continues to merge land-based and digital gaming. An industry veteran, Nguyen has 19 years of gaming industry experience which includes her previous tenure at San Manuel Gaming Commission prior to joining GLI in 2012.

Kelvin Ortega has been promoted to Account Executive within the North American Supplier Team. Kelvin will leverage valuable cross departmental knowledge while working at GLI since 2015, including Document Specialist in GLI's QA department, Technical Assistant within GLI's Engineering department, and most recently in his position of Client Services Coordinator for projects in land-based, iGaming and sports betting.

Joining GLI's Tribal and Government Client Services Team as Client Service Representative is Joe Decorah. Joe has over 30 years of experience in the gaming industry. He was most recently with Wipfli, where he was responsible for developing sales leads, onboarding customers and growing revenue. Joe is a member of the Ho-Chunk Nation and served in a variety of roles for his tribe involving gaming regulations and regulatory oversight. He was Chairman of the Ho-Chunk Nation Gaming Commission from 2011-15, and Director of Business Operations for the Ho-Chunk Nation from 2007-2009, where he oversaw over 3,000 employees.

Joining GLI as Account Executive on the North American Supplier Team is Christos Karountzos. A gaming industry veteran of 16 years, his previous roles include Gaming Licensing Analyst for the Illinois Gaming Control Board (IGCB) and Senior Jurisdictional Engineer/Product Manager in Compliance at Scientific Games and WMS Gaming. Karountzos' regulator and supplier experience will prove highly beneficial in his new role.

Kelly Myers is joining GLI's Tribal and Government Client Services Team as Client Services Representative. Most recently, she was Compliance and Licensing Manager for the Cherokee Nation Gaming Commission. Myers also served as Chairperson of the Oklahoma Tribal Gaming Regulators Association. Previously, she was the Chief Operating Officer for the Iowa Tribe of Oklahoma Enterprises.

"We are incredibly impressed with the array of talents our North American Supplier Team and Tribal and Government Client Services Team bring to GLI and our valued clients," said GLI President/CEO James Maida. "It is an exciting time to be in our industry as we begin to emerge from the difficulties of the past year and see the great promise on the horizon. Our new team members, working with our pool of talented and tenured staff, will provide the technical guidance, insights, and confidence to help our clients realize their dreams and help develop the bright future of gaming."