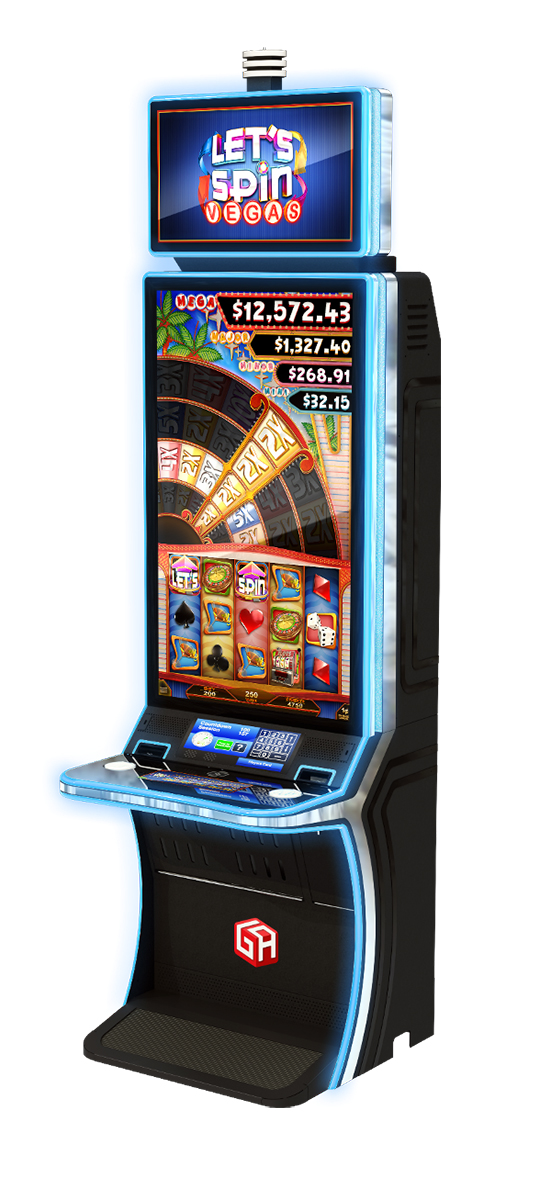 Gaming Arts
Phone: (702) 818-8943
gamingarts.com
Class III
LET'S SPIN™SERIES
Gaming Arts will be launching its new Let's Spin™ games, including Let's Spin Vegas™ and Let's Spin™ at NIGA 2021. These games, along with many new 2021 releases, have been designed for the new Gaming Arts 49" portrait platform, the VertX™ Grand.
Let's Spin are fast-paced innovative new games that will bring out the true gambler in any player. Players are in for a thrilling ride coupled with exceptional entertainment and exciting wheel animations. These VertX games feature four levels of multipliers that are sure to thrill players as their winnings grow, spin by spin. Additionally, Let's Spin games also provide a four-level progressive to further enhance the player experience along with many other exciting features.
Let's Spin features beautiful 4K artwork, theater quality sound and truly innovative new game mechanics where the player's win can be multiplied, over and over again, via the multi-step wheel feature. Sure to be a player favorite from coast-to-coast.