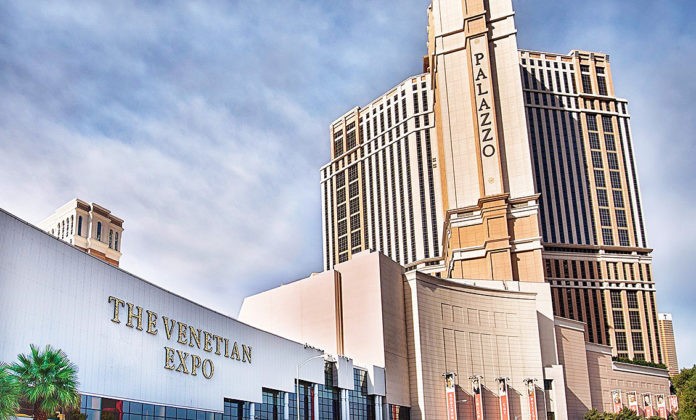 Many exciting new products and innovations will be released at the upcoming Global Gaming Expo (G2E) held October 10-13 at the Venetian Expo in Las Vegas. This month, we spotlight the leading game technology companies and what they will be showcasing at G2E.
AGS
(702) 722-6700
playags.com
G2E Booth #1253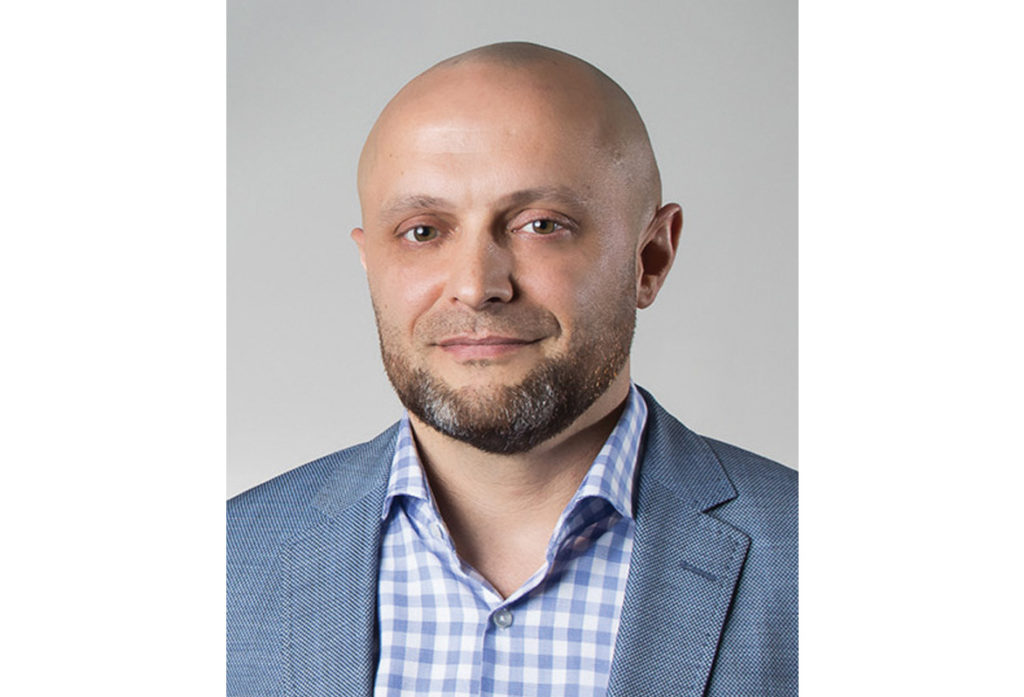 "We view our relationships with our customers very much as partnerships and are continuously looking to bring them value in every way possible. Our diverse lineup of products this year underscores the investments we've made in R&D and highlights our growing team of top talent." – David Lopez, President and CEO, AGS
AGS continues to expand its portfolio offering value to casino operators on every part of the floor. At G2E, AGS' product lineup showcases its variety, depth, and range expanding across multiple markets in all three of its divisions.

Spectra UR43™, an evolution of AGS' successful Orion Portrait™ cabinet, makes its debut with a plethora of new titles accompanying it. AGS will showcase its new high-denomination 3-reel video games, marking the company's entrance into the high-limit product segment. A large focus for the supplier this year is its extensive game library, which supports both its core and premium products, providing ongoing value to its customers across the Class II, Class III, and historical horse racing markets.
Table product highlights include new features on AGS's award-winning progressive, Bonus Spin Xtreme™, and AGS' single-deck shuffler, Pax S®, which has created an invaluable option for operators.
With over 30 real-money slot games already available, AGS will showcase its first interactive table games – Criss Cross Poker® and blackjack.
AGS' G2E showcase solidifies its position as a partner of choice for casino operators by supplying the latest and innovative products to attract every type of player to the floor.
Aristocrat Gaming
(702) 270-1000
aristocratgaming.com
G2E Booth #1133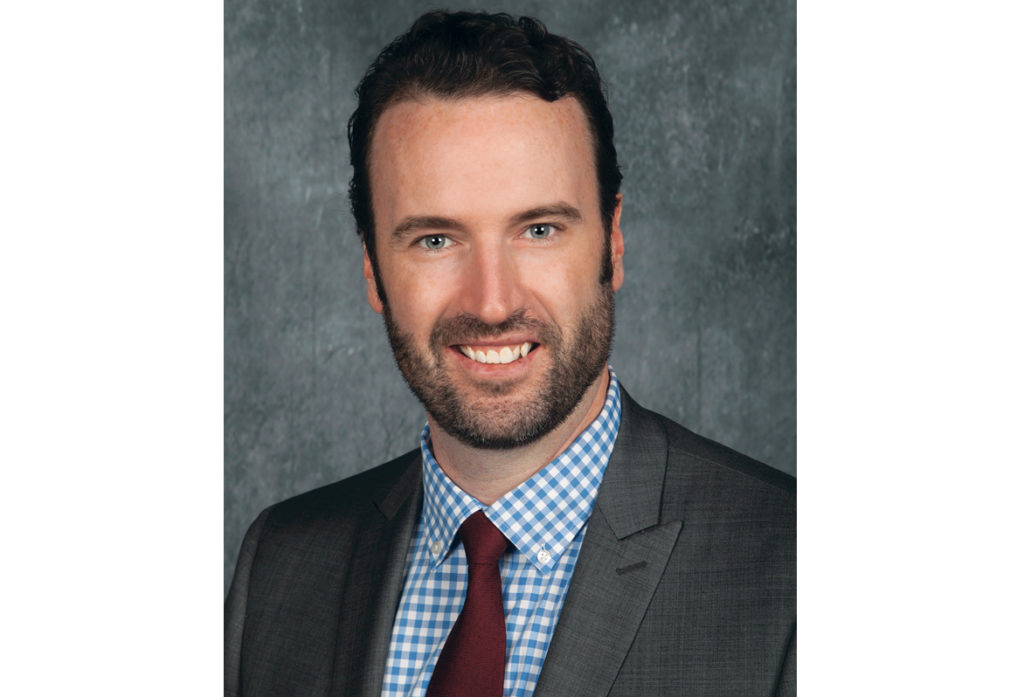 "Aristocrat Gaming continually makes bold investments in innovation, and at G2E, casino operators will reap the benefits of those investments as we showcase all-new, never-before-seen games across our booth. Aristocrat is a valued and trusted supplier partner in the gaming industry, and the groundbreaking mix of innovative games, cabinets, system solutions, and online gaming offerings at G2E will further solidify our leadership position." – Jon Hanlin, Senior Vice President Commercial Strategy & Business Analytics, Aristocrat Gaming
Aristocrat will help operators take their gaming floors to the next level with a groundbreaking mix of innovative games, cabinets, customer experience solutions, and real money gaming offerings.
For Class III operators, Aristocrat offers leading lease and sale titles. Headlining Aristocrat's lease options are all-new games including Tarzan Link™, Lightning Buffalo Link™, and Cash Express Mega Line™, each of which makes their world premiere at G2E.
Tarzan Link is a premium, two-game Tarzan® experience on Aristocrat's Neptune Single™ and combines Aristocrat's hold and spin mechanic with the legendary Tarzan wheel. Lightning Buffalo Link combines two of the industry's biggest-ever titles to create an entirely new game with a rapid-hitting $50,000 multi-site progressive (MSP) super grand jackpot, and an all-new twist on the player-favorite super grand jackpot mechanic. In Cash Express Mega Line, players can play four Cash Express Luxury Line™ games at the same time.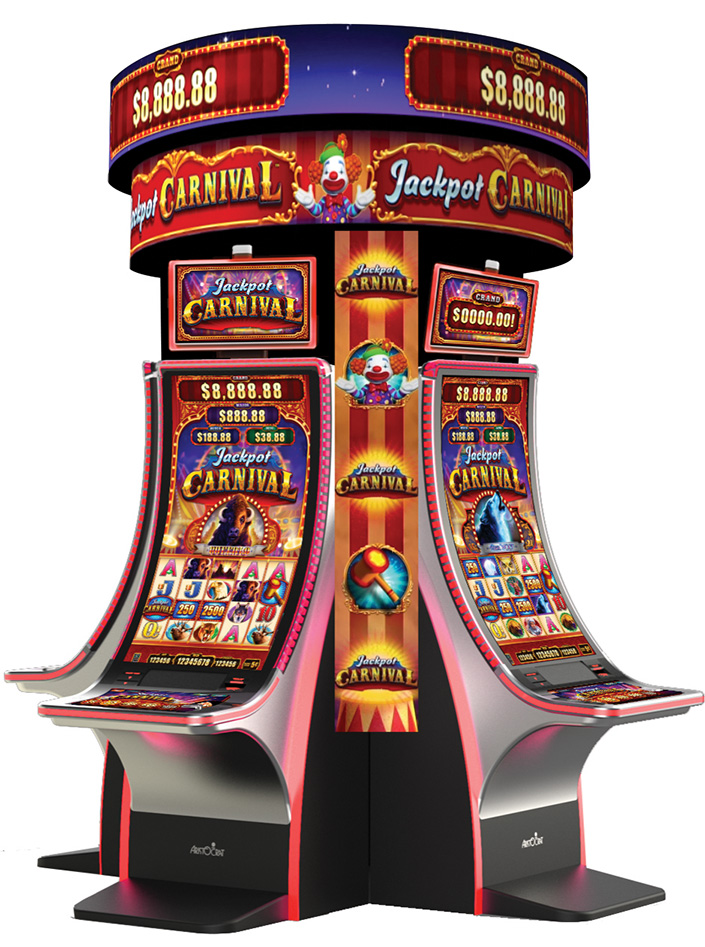 Aristocrat's for-sale area will be filled with 100 percent all-new content, including Buffalo Strike™, Wonder 4™ Collection for Neptune Single, Cashman Double Bingo™, and Lucky's Wild Inferno™.
Buffalo Strike was created specifically for the MarsX Flex and marks the first use of the community timed frenzy feature combined with classic Buffalo™ gameplay. Wonder 4 titles have been reimagined for the Neptune Single, including Buffalo Gold Collection™, Fire Light™, Pompeii™, and Wild Panther™. Cashman Double Bingo on the MarsX Upright™ has two bingo cards that doubles players' cash-on-reels chase. Plus, a win on one bingo card does not reset the other.
For Class II operators, there are two new games on a $100,000 MSP Super Hits Frenzy™ link – an all-new Hunt for Neptune's Gold™ game created for the Relm XL™ 5-reel, and Silver Dollar Shoot Out Diamond™ on the Arc Double™. Also showing is Cash Express Luxury Line Class II.
Aristocrat's Class II for-sale games combine on-trend mechanics with core VGT math in all-new games including Hunt For Aztec Riches™, Red Spin Run™, Lucky Bunch™, and Gold Gold and More Gold™.
Aristocrat's Customer Experience Solutions will showcase guest and mobile product offerings with Loyalty 2.0, a flexible and highly extensible guest engagement platform; PlayerMax™ a mobile hub; and Oasis™ Digital Wallet.
Aristocrat's new real money gaming division will debut at G2E with eight player-favorite Aristocrat titles including the Wild Wild™ series, Miss Kitty™, Sun & Moon™, and Timber Wolf™.
Bluberi Gaming
(800) 720-5155
bluberi.com
G2E Booth #2859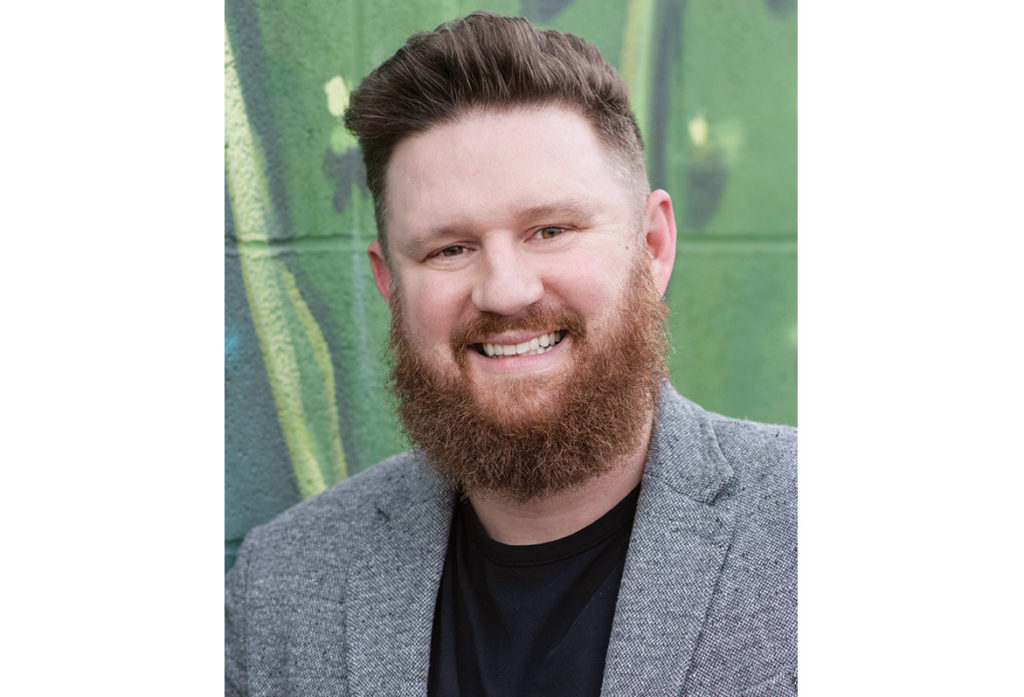 X
"In my 16+ years in this business, this is the most excited I have ever been, because of the great products and people at Bluberi, which I am looking forward to displaying to the world at G2E 2022." – Andrew Burke, CEO, Bluberi Gaming
X
Bluberi will welcome casino operators to its G2E booth this year as the company continues its rebrand by offering player-focused content driven by innovative market research and a new, refined development process. Key themes will highlight the many ways Bluberi is enhancing the player experience and driving top performance on Bluberi themes.

Leading off will be the top performing theme, Devil's Lock, and an introduction to the company's gaming archetypes. These archetypes are built from the emotional responses players will encounter while playing Bluberi games. The devil acts as a helping hand character by granting players unexpected wins through the exciting rewind feature and celebrates big wins as the player's closest ally in the game. The rewind feature on Devil's Lock also showcases Bluberi's surprise start archetype, with its ability to turn a seemingly losing spin into a big win.
Double Flamin' Link showcases one of Bluberi's primary development strategies, mechanic mashups. Many of today's market leading games have evolved from player favorite mechanics of the past, often combined with other contemporary gaming elements. Double Flamin' Link brings back split symbols and combines them with the ubiquitous hold and spin mechanic, to create a player experience that is both familiar and fresh to the market.
To showcase Bluberi's unique approach to innovation, Fu Bamboo brings one of the finest pot fillers available in the market. Every time the player lands a bamboo symbol, there is a chance the panda character will grow bigger. Over time, the adorable panda will grow so large that he will 'break' the glass on the cabinet, leading players to the progressive playoff. This type of player engagement with unexpected game events is how Bluberi is changing the player experience.
The games in the Bluberi G2E booth will showcase the many ways the company is building games that will surprise, engage, and entertain players.
Eclipse Gaming Systems
(770) 277-8783
eclipsegamingsystems.com
G2E Booth #2840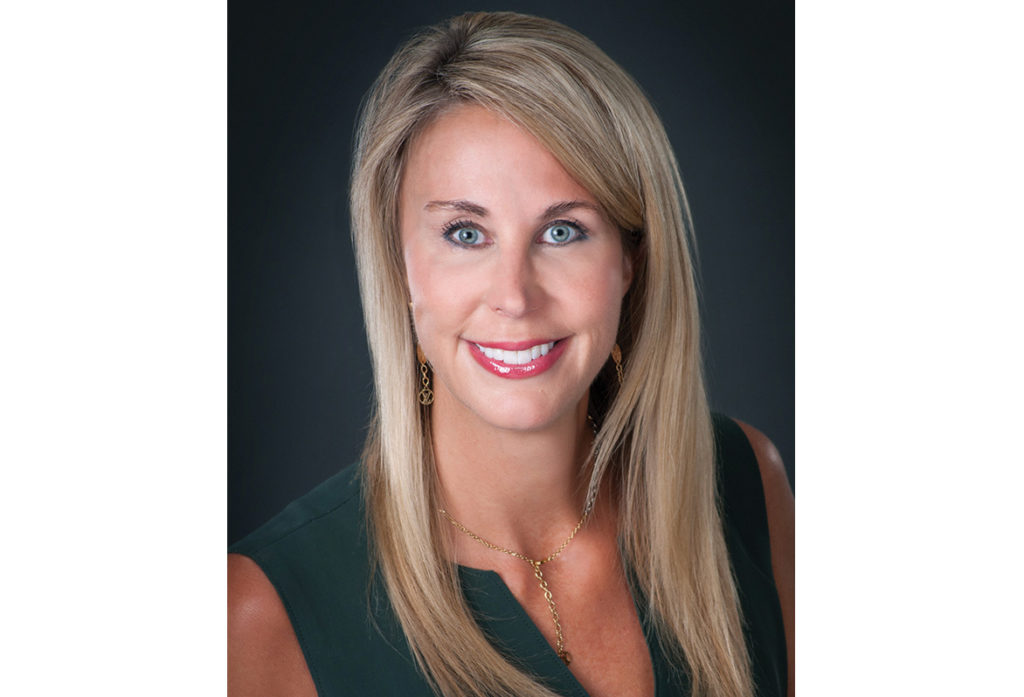 "At G2E, we will demonstrate our focus on providing cutting-edge slot cabinets and games that engage players. We are showcasing nearly 30 games, including a host of new game content for our Impact 27™, Impact 43™, and Impact 49™ cabinet family. We continue to focus on adding immersive and high-performing game content to our portfolio to create an impact on tribal gaming floors." – Laura Olson-Reyes, Senior Vice President of Marketing, Eclipse Gaming Systems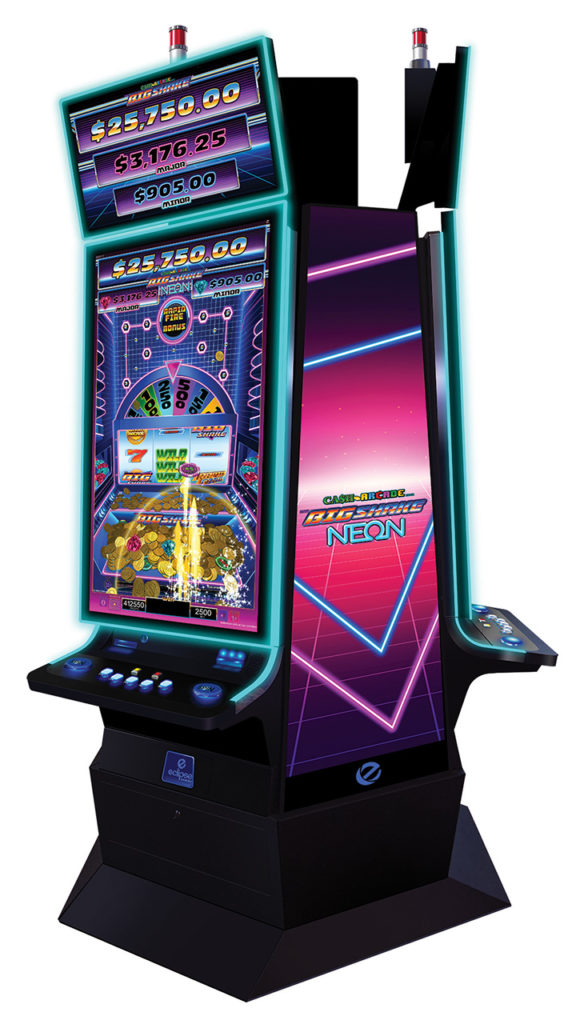 Eclipse Gaming Systems will showcase its newest game content and slot hardware at G2E in Booth No. 2840. The company's focus is on customer partnerships and growing its installed base by further penetrating the market with its newest slot games featured on the stunning Impact cabinet series that offers the dual-screen Impact 27 platform, as well as the portrait Impact 43™ and Impact 49™ platforms.
With nearly 30 games on display, Eclipse expects that tribal gaming operators will be excited to see the expansion of its Tick Tock Jackpot™ library with Tick Tock Bang Boom™ and Tick Tock Jackpot Pinatas™. The original Tick Tock Jackpot has been a top performer for tribes and is fast becoming a player favorite. In addition, the company has added Big Spin Galaxy™ to their Big Spin series. Players love the Buy-A-Spin Big Wheel bonus feature in these games, along with other popular play mechanics and a multi-level progressive.
Eclipse expects the highlight of their booth to be their Big Shake Neon™ and Big Shake Carnival™ games, which both feature the retro '80s arcade pinball theme combining a three-reel slot with a classic arcade-style coin pusher that transforms the player experience.
Everi
(702) 855-3000
everi.com
G2E Booth #1150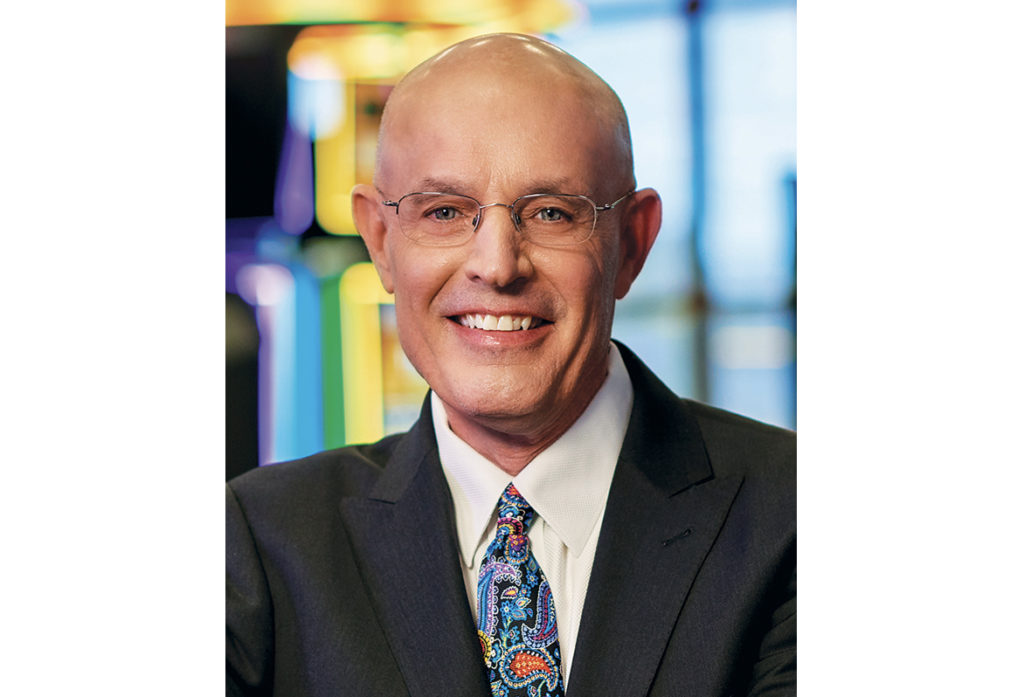 "Everi has a long, successful history of supporting tribal gaming operators and remains committed to understanding its casino partners' needs in this rapidly evolving industry. Our investments at G2E represent an opportunity to enhance the player experience with the development of differentiated cabinets, the expansion of our games and iGaming portfolio, and the ability to offer industry-leading, integrated financial technology solutions." – Randy Taylor, President & CEO, Everi Holdings
As a premier provider of land-based and digital casino gaming content and products, financial technology, as well as player loyalty solutions, Everi's core focus remains on player engagement and assisting tribal casino customers to operate more efficiently. At G2E 2022, Everi will showcase the full depth and breadth of its gaming products portfolio, including its robust pipeline of core and premium games and high performing cabinets.
More than ten themes will be featured on Everi's high performing Empire Flex™ cabinet including PowerShot Deluxe™ Series and Treasure Gates Series™ as well as Press Your Luck™ Series and Fu Blossom™ Series. The Platinum Signature Series, Crowns Diamond Respin Series, and Pay Upgrade Series will be showcased on the latest addition to Everi's three-reel mechanical portfolio, the Player Classic Signature™.
Based on the iconic animated variety television show, The Adventures of Rocky & Bullwinkle & Friends™ will be presented on Skyline Revolve™ while two new follow-on titles for the high energy, tornadic themed Cashnado™ game will be showcased on Everi's fully featured banked product, Flex Fusion™. Everi is also taking its strong performing Little Shop of Horrors™ theme on Empire MPX™ and now presents it in incredible 4K display on the Empire DCX™ cabinet with Little Shop of Horrors Director's Cut™.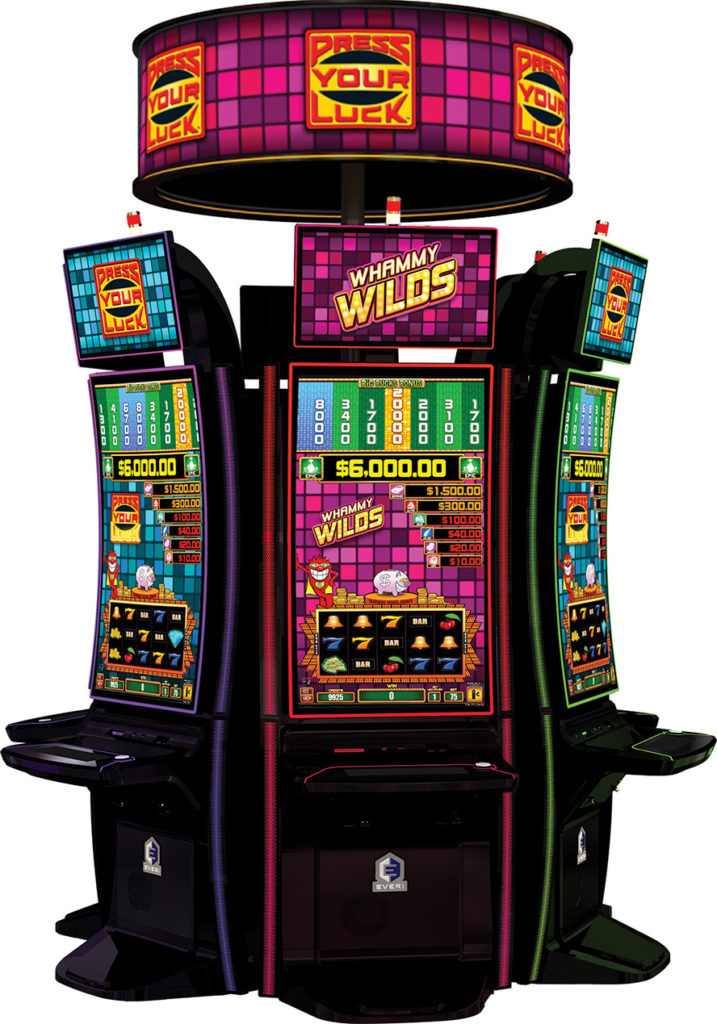 Designed to seamlessly connect through an expansive and secure network, Everi's financial technology solutions on display at G2E bring commonality and continuity to operator workflows through its "Digital Neighborhood," which incorporates customer-centric features in loyalty, payments, and casino operations.
Everi's CashClub Wallet® enables casino operators to offer their guests the option of cashless and contactless funding of electronic game play throughout the gaming enterprise using traditional, alternative, and mobile technologies. The wallet is currently deployed across seven jurisdictions at 20 casinos, with 19 additional properties under various stages of deployment. Through this technology, Everi empowers casino operators to successfully deliver on all aspects of the mobile ecosystem, including: funding at the gaming device, payments at point of sale, or funding for sports betting or social gaming.
Much like the growth in Everi's FinTech segment, the base of iGaming operator sites featuring Everi games has also expanded significantly. Everi Digital has extended the footprint of its proprietary Spark™ Remote Game Server, which houses its iGaming content, to include Connecticut, Michigan, New Jersey, Pennsylvania and West Virginia in the U.S., as well as to British Columbia, Manitoba, Ontario, Quebec and Atlantic Canada.
Gaming Arts
(702) 818-8943
gamingarts.com
G2E Booth #1853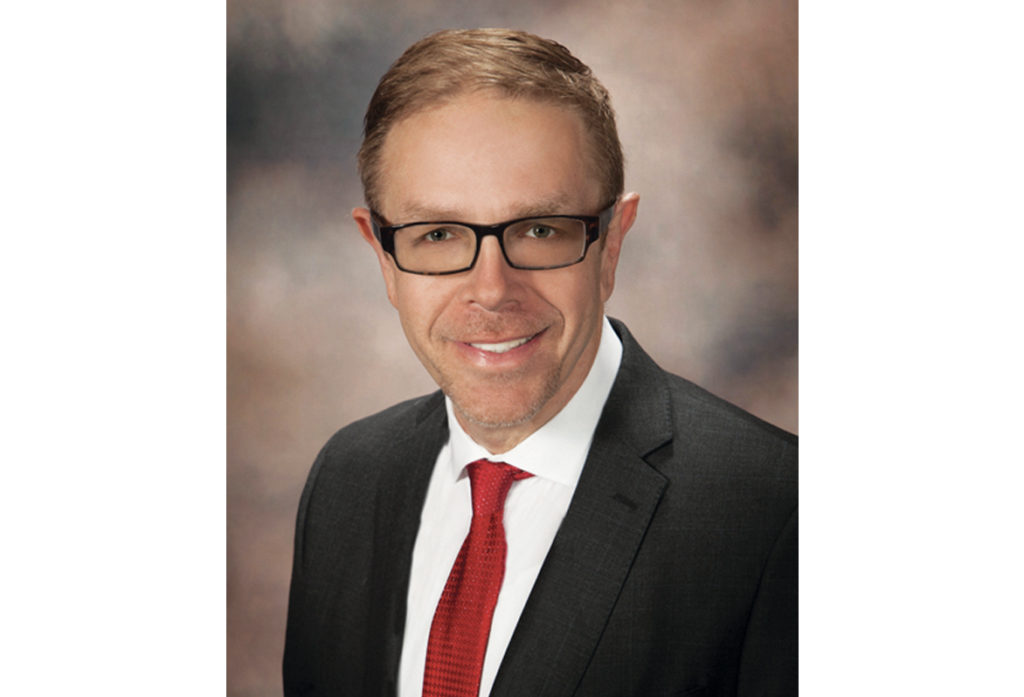 "Casino floors are constantly evolving, and this year, Gaming Arts focused on anticipating players diverse needs as well as customer expectations. With the successful launches of unique games such as the arcade-style Ocean Phoenix™, social slot influencer-focused Brian Christopher's Pop'N Pays More™, and Casino Wizard VIP™, it is clear that customers' expectations are changing, and it is exciting to be one of the front runners in this ever-expanding space." – Mike Dreitzer, CEO, Gaming Arts
This year at G2E 2022, Gaming Arts will showcase its largest number of titles to date. With proven successful games such as, Casino Wizard™, Kung Fu Empress™, and Pop'N Pays™ series, Gaming Arts has risen to a new level in gaming innovation.
During G2E, customers will be introduced to the new Pop'N Pays More™ series of games, which includes Piñatas Ole™, Big Top™, and the recently launched Brian Christopher's Pop'N Pays More. Initially launching at over 17 properties in the first few weeks, this game is already performing at up to 4x house average on gaming floors. This series takes all the fun and excitement of the original series and builds upon it on the Gaming Arts' VertX™ 49" portrait cabinet featuring rising reels, exceptionally entertaining animations, exciting game play and with the potential of up to 16,384 ways to win, players will experience more pops, more pays and more fun.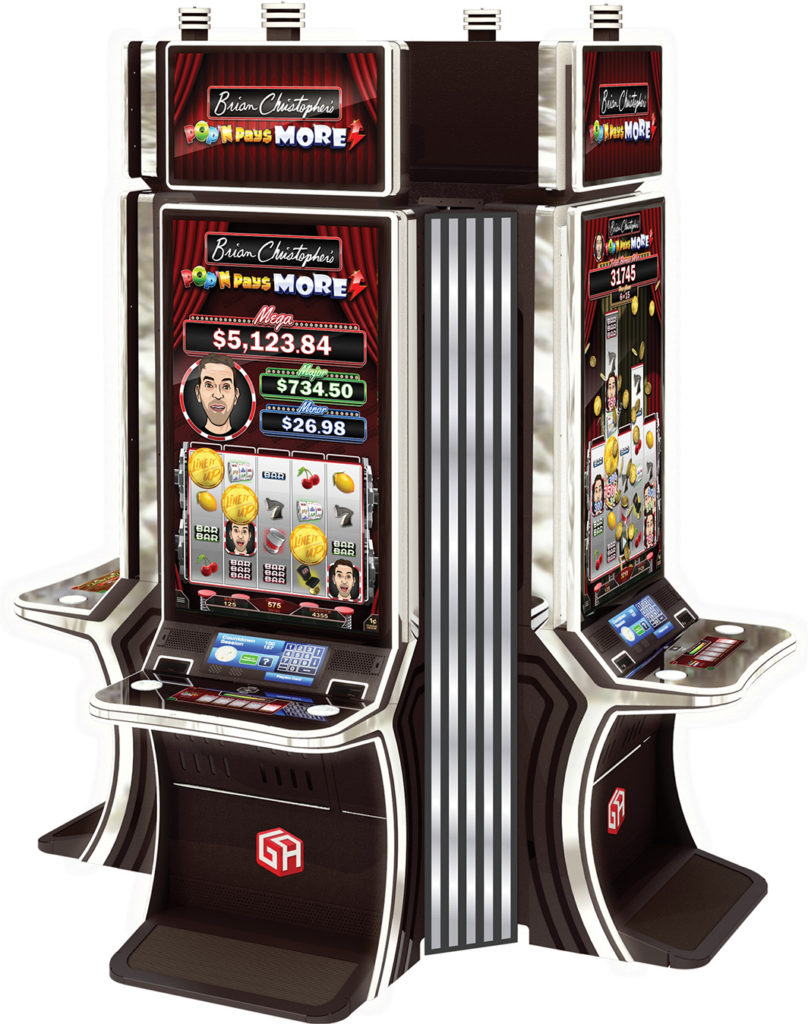 Casino Wizard's™ popularity across gaming floors from coast to coast has led to the creation of Casino Wizard VIP™, a most advanced and feature rich electronic table game (ETG). A first and only of its kind, Casino Wizard VIP includes everything players loved about the original and expands upon it adding four new titles, for a total of eight games, including Pai Gow Poker, Triple Card Poker, Super Big 6 Wheel and the Gaming Arts' exclusive, Swap 'Em Poker™, along with the original game lineup of blackjack, craps, roulette and baccarat fill out this incredible "Pit in a Box™" ETG. With high-hold side bets, special bonuses and progressive opportunities, this game is sure to attract new and returning players across the country.
Kung Fu Empress™, the adorable little Empress that is taking the country by storm, will also be on prominent display. This energetic and vibrant game is proving to be a fast favorite among players. From incredible animations to an upbeat soundtrack, this game stands out amongst other games on casino floors. This new game offers a persistent wild in the base game, rapid free games feature with retriggers and super free games. Once free games are triggered, the little Empress will enter into exciting battle stages to defeat her enemies and uncover their fortune. The bigger the enemy, the bigger the win.
Future favorites such as Egyptian Gems™, Cash Quest™ series and Go Games! series, will also be prominently featured on the G2E floor. Not to be missed are the brand new, never before seen Big Fat Dragon™ and the Lucky Pick™ series.
Gaming Arts strives to support tribes across the country by continuing to expand their library of games, offering a variety of titles across multiple cabinets and creating games that can be enjoyed by all players. At the forefront of gaming innovation with new technologies, beautiful cabinets and themes that are state-of-the-art, Gaming Arts is confident they will exceed tribal customers' expectations.
IGT
(702) 669-7777
igt.com
G2E Booth #3659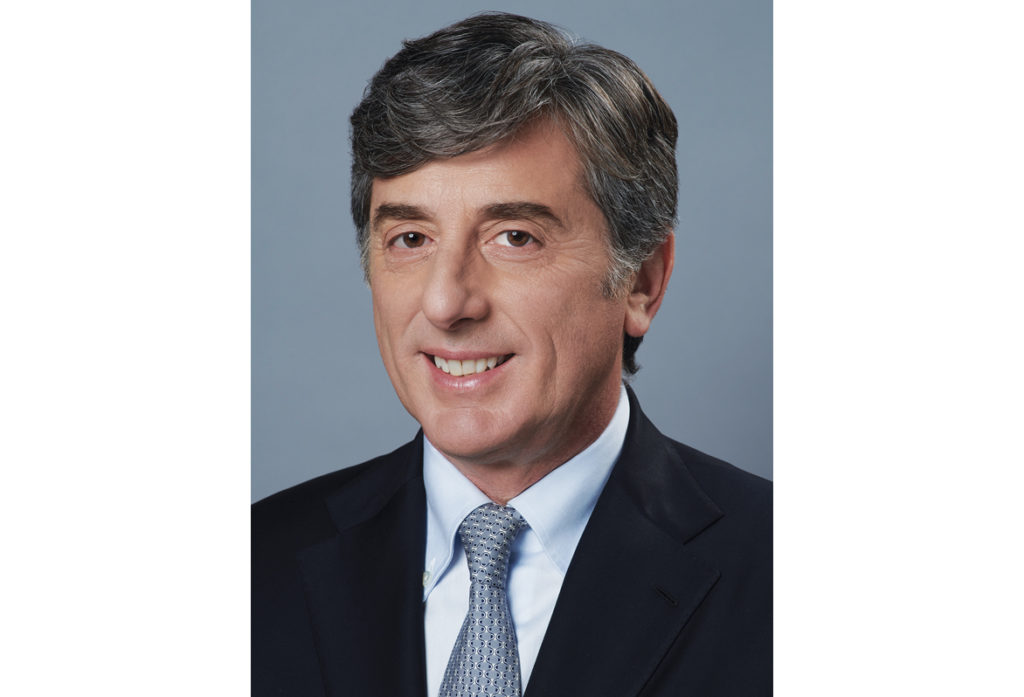 X
"IGT looks forward to connecting with our customers from throughout the world at G2E 2022, and demonstrating how our games and solutions across every vertical and advanced systems technologies are uniquely positioned to help drive growth and elevate player engagement." – Renato Ascoli, CEO Global Gaming, IGT
Under the theme "We've Got Game," global gaming leader IGT will welcome tribal casino operators to G2E with a lively booth, packed with high-performing casino games, cabinets and systems and a range of growth-driving iGaming and sports betting solutions.
A focal point of IGT's exhibit will be its vast portfolio of premium games, paired with player-preferred, attention-grabbing hardware. The company will unveil new video and mechanical reel Wheel of Fortune titles, as well as new base game themes for the highly successful, quick-hitting Money Mania slot game. G2E will also set the stage for the world debut for IGT's first premium title on the DiamondRS mechanical reel gaming machine – Diamond Jackpot Deluxe.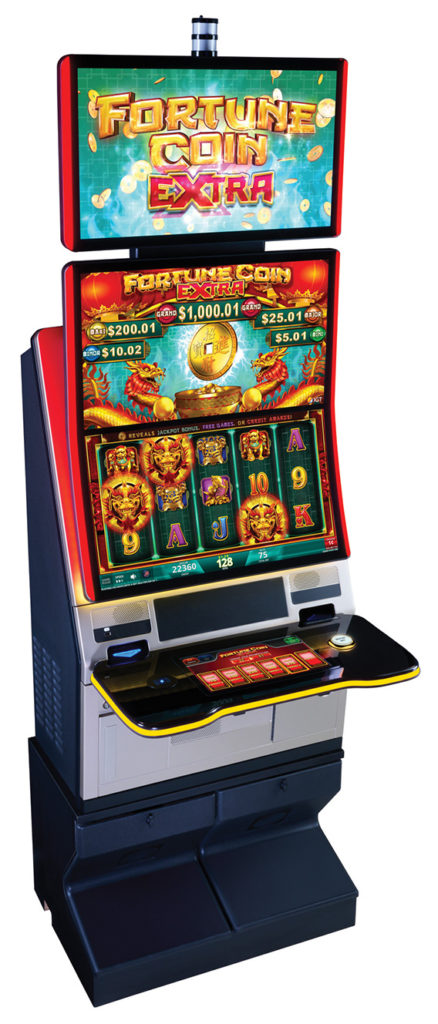 IGT's core, Class II and CDS Class II offering at G2E will be both comprehensive and compelling. IGT's core offering is anchored by new themes for the Peak family of video cabinets and the recently released DiamondRS mechanical reel cabinet, and includes a diverse mix of new and next-generation themes that have excelled in the company's rigorous performance testing process. Lucky Larry's Lobstermania 5, Fortune Coin Extra and Fu Gui Hao Men II will be among the core games in IGT's booth that exemplify IGT's continued innovation, leadership and excellence in the core video space. IGT will diversify its Class II portfolio with new Wheel of Fortune games, the high-performing Prosperity Link game, Hexbreaker 3 TournXtreme tournaments and more. From the CDS Class II portfolio, Triple Fortune Dragons Rising is a must-see game that builds on the success of Triple Fortune Dragon.
The company's G2E showcase will also include the latest in video poker innovation. Compelling new IGT video poker titles such as Poppin' Multipliers, Big City 4s and Mega Hot Poker will help operators engage players and diversify their floors with best-in-class content.
IGT's Systems team will demonstrate the company's award-winning Resort Wallet with IGTPay cashless gaming solution. As modules of the IGT Advantage casino management system, the fully integrated, turnkey cashless gaming solution generates a range of benefits for both operators and players. 
The PlayDigital portion of IGT's exhibit will be bustling with activity and host to many solutions that can help operators propel their iGaming and sports betting growth. Attendees can experience many PlayCasino games that are made available via the company's proven RGS game delivery technology, and connect with members of the PlaySports team to learn why IGT's platform and self-service betting terminals comprise one of the most successful B2B solutions in the U.S.
Konami Gaming
(866) 544-4636
konamigaming.com
G2E Booth #1256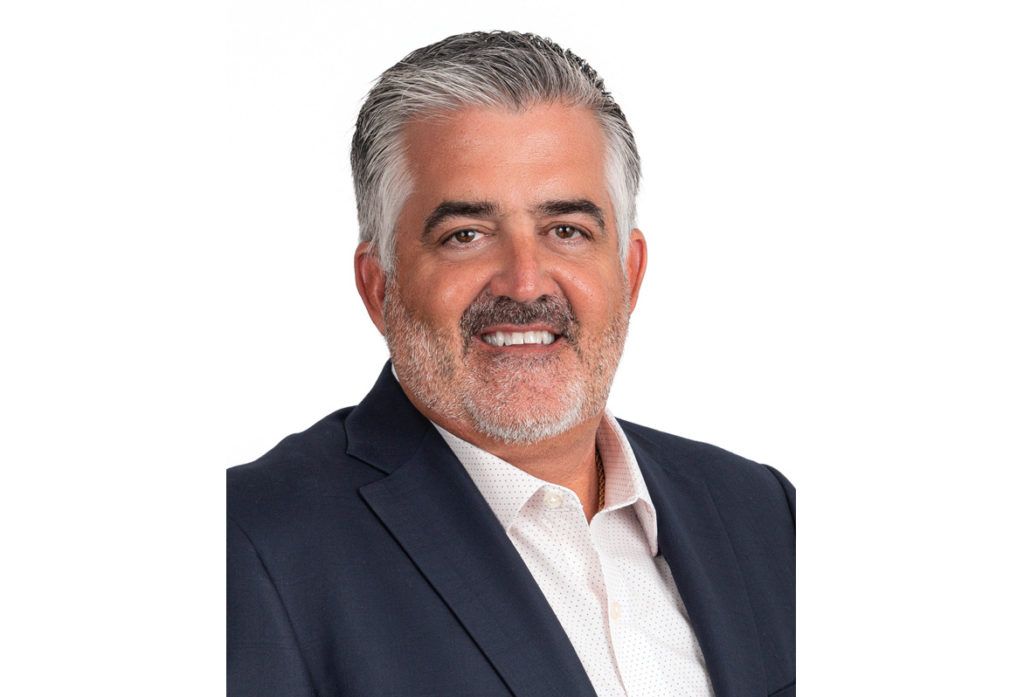 "Konami's G2E 2022 lineup features more proven products and technology, to reach more players and markets. We are providing highly successful options for operators spanning HHR, international, New York Lottery VLT, Class II, and Class III to engage and retain player audiences. From popular favorites ­– like All Aboard and Money Klip cashless – to in-demand innovations – like America's Rich Life and Konetic employee mobile app – Konami is championing customer success." – Thomas A. Jingoli, Executive Vice President & Chief Commercial Officer, Konami Gaming
Casino games and systems developer Konami Gaming is arriving to G2E 2022 with new releases aimed at championing winning moments. From highly-anticipated games to award-winning Synkros casino systems advancements, Konami's G2E 2022 lineup is rooted in the winning experience – emphasizing celebration, team spirit, and high-reward.
Original slot series such as America's Rich Life, BattleBots, Chili Chili Fire Hot Rush, and Lucky Drums are among the latest Konami releases created with this focus for the win. Similarly, Konami's newest Synkros technology is centered on creating, facilitating, and reinforcing winning moments with leading advancements such as the Konetic employee mobile app, Money Klip cashless technology, and more.
In addition, G2E 2022 includes a mix of Konami content for expanding sectors, including Historical Horse Racing, New York Lottery Video Lottery Terminal, and Class II.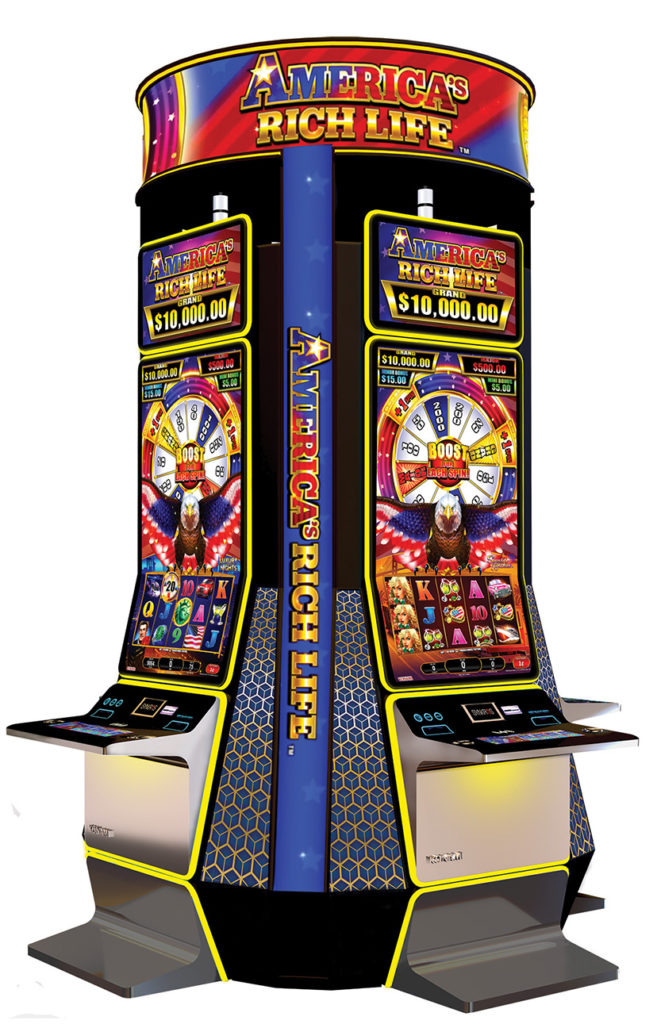 Guests at G2E 2022 can try the latest premium slot series like Bull Blitz – now arriving to expanding markets after proven success in Australia. Another new G2E premium slot series is called America's Rich Life, featuring the 1987 Grammy award-winning song "Living in America" by Rock and Roll Hall of Fame honoree James Brown. The world's first BattleBots slots will also be shown, based on the popular robot combat sport and reality TV show broadcast in over 150 countries. And further expanding upon the success of Konami's global hit All Aboard slot series, an exclusive multi-game edition of All Aboard will be shown at G2E on a curved, big-screen Dimension 75C.
Konami's Dimension for-sale core product is also bringing top content to the G2E floor. For nine months, Dimension 49 has ranked the industry's number one top indexing cabinet – portrait portrait slant, according to Eilers & Krejcik Gaming and Fantini Research. Chart-topping Dimension 49 series such as Fortune Mint and Triple Sparkle will be on-site at G2E 2022, showcasing the latest available base games. Original new linked releases – including Konami's Lucky Drums multi-level progressive slot series, Chili Chili Fire Hot Rush brand extension on Chili Chili Fire, and Triple Tower symbol-driven jackpot series – are premiering for the first time at G2E.
Throughout show hours, Konami will offer live demonstrations for its award-winning Synkros casino management system. Advanced technologies slated for display include Synk31 Anti-Money Laundering / Title 31, the Konetic employee mobile app, and Money Klip cashless, which are among the most sought after Synkros systems advancements since last G2E.
Light & Wonder
(702) 532-7700
lnw.com
G2E Booth #1116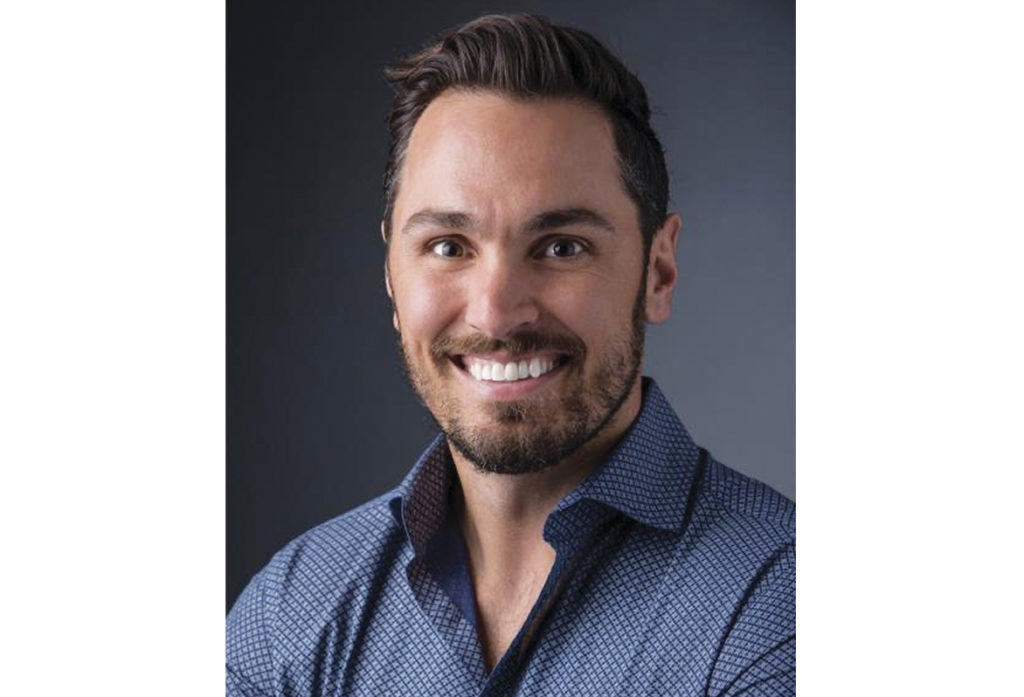 "Sometimes the steps are bigger and more extravagant and sometimes the steps are smaller and more straightforward, but Light & Wonder's steps towards giving players and operators the best experiences we can will never stop. I believe what we have in our G2E lineup this year will prove that." – Matt Wilson, EVP & Group Chief Executive, Gaming, Light & Wonder
Making its debut at G2E and building on its momentum as a leading cross-platform game company, Light & Wonder actively drives to push forward new technology ideas in the cabinet arena.
The Kascada™ line especially has gone through multiple iterations while Light & Wonder tries to implement new ideas that cater to different spaces, users, and providers. In an endeavor to create more tools that are useful for more jobs, Light & Wonder is presenting the Kascada slant in 2023.

Visually, players will still be greeted by two landscape-oriented 27-inch, HD monitors stacked one atop the other for that valuable screen real estate, much like the previous Kascada dual screen. With player comfort being a key priority for all of Light & Wonder's cabinets, it was imperative to ensure the primary reel screen, the lower of the two, is ergonomically placed and angled to guarantee no stress on a player as they barrel through their hot streak. The cabinet itself will also be capable of hosting all of the fan-favorite games from the Kascada dual screen, including Huff 'N' More Puff™, Gold Fish Feeding Time™, and 88 Fortunes™ Money Coins™, offering accessible use of the cabinet to existing fans.
On the operator end, the Kascada Slant will also be an incredibly simple machine to tend to. It utilizes the same screen panels as the Kascada dual screen, as well as the same universal iDeck from the past Kascada implementations, allowing technical familiarity with previous cabinets to guide the way on this new addition. One great new feature is the all-in-one cabinet and base composition. There will be no need to set this cabinet on top of a stand and deal with expending the labor on setting up the base and anchoring in the machine. The base is built into the cabinet and has nigh-universal compatibility with many sled chair models, so the different base never becomes a hinderance regardless of property.
For both the players and the operators, this is a cabinet that surely offers great value for the experience it provides.
Zitro USA
(702) 249-4924
zitrogames.com
G2E Booth #4449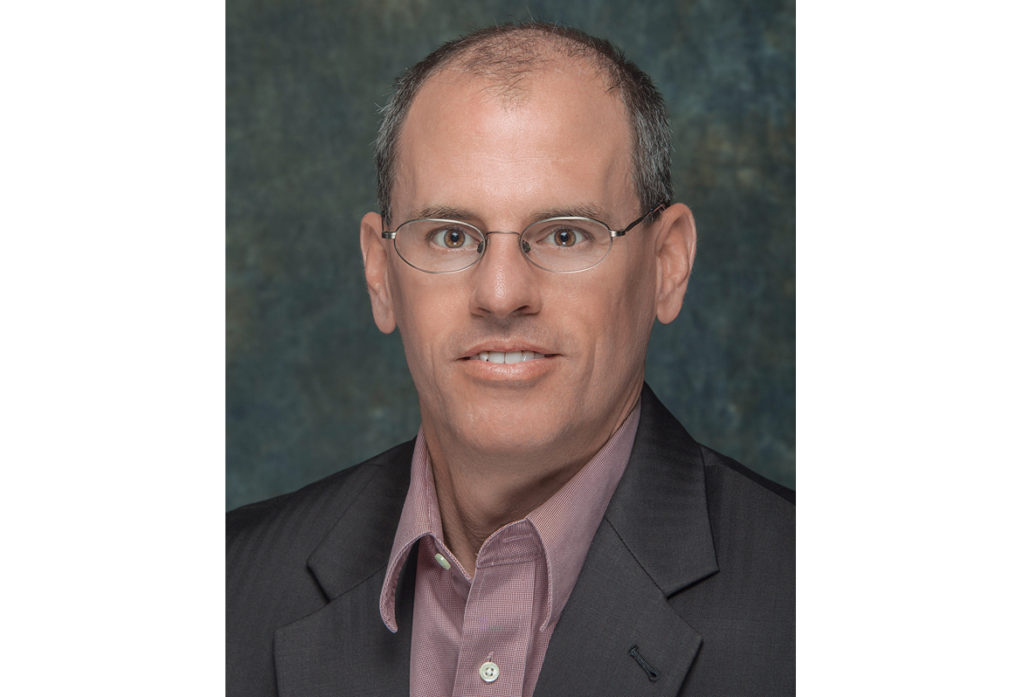 "Zitro is proud to be part of the world's biggest gaming industry event during a period of exciting growth in the tribal gaming market, thanks to the efforts of our team, and the trust operators have placed in our products. We are looking forward to meeting with customers and friends at G2E, as well as sharing our latest innovations. Over the past year, we have focused on creating new and high-quality products that will revolutionize the gaming industry. Innovation is our growth engine, and the entire team is excited to showcase our new gaming content coming to market." – Derik Mooberry, CEO, Zitro USA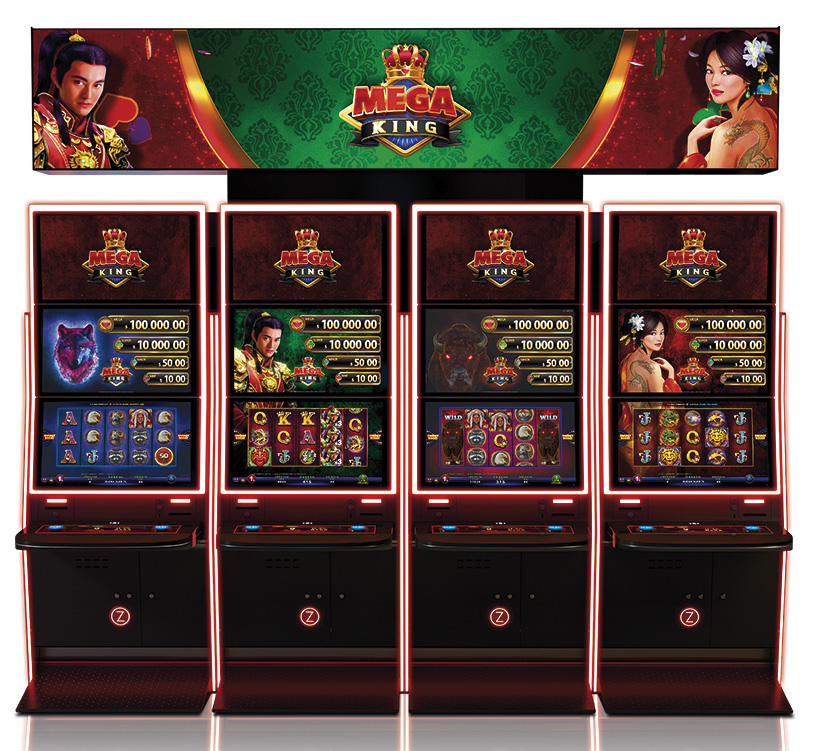 At G2E, Zitro will exhibit its new product lineup and showcase its latest innovations designed to drive revenue growth and player engagement. With a philosophy of providing high quality products and the most reliable service and technology, Zitro will unveil a diverse portfolio of gaming products that are the result of the hard work and commitment of its team and leadership. Zitro's reliability, first-class support and constant drive for innovation have been the key to the company's success.
Zitro promises a series of exciting surprises and products that will see the light of day for the first time in Las Vegas. These latest innovations demonstrate how operators can benefit from brilliant ideas and increase profitability though state-of-the-art gaming products. Among the novelties, Zitro will showcase a diverse lineup of games featured on the four different Glare form-factors.