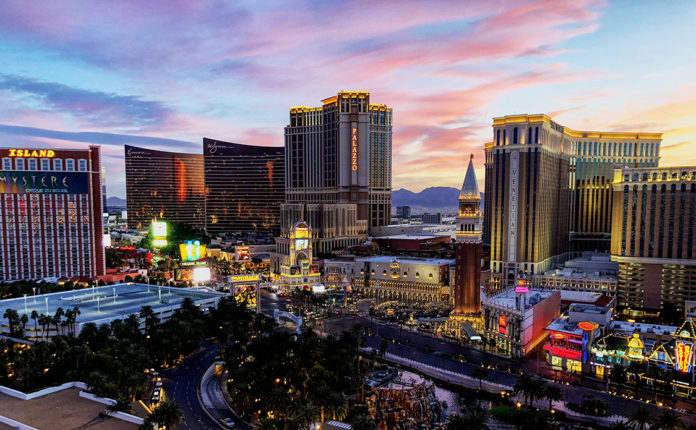 At this year's Global Gaming Expo (G2E), companies working in the tribal gaming space will be showcasing their most exciting products and services at the show. We feature some of the leading companies below and spotlight their recent successes in Indian Country.
Cuningham
(702) 946-5390
cuningham.com
G2E Booth #3506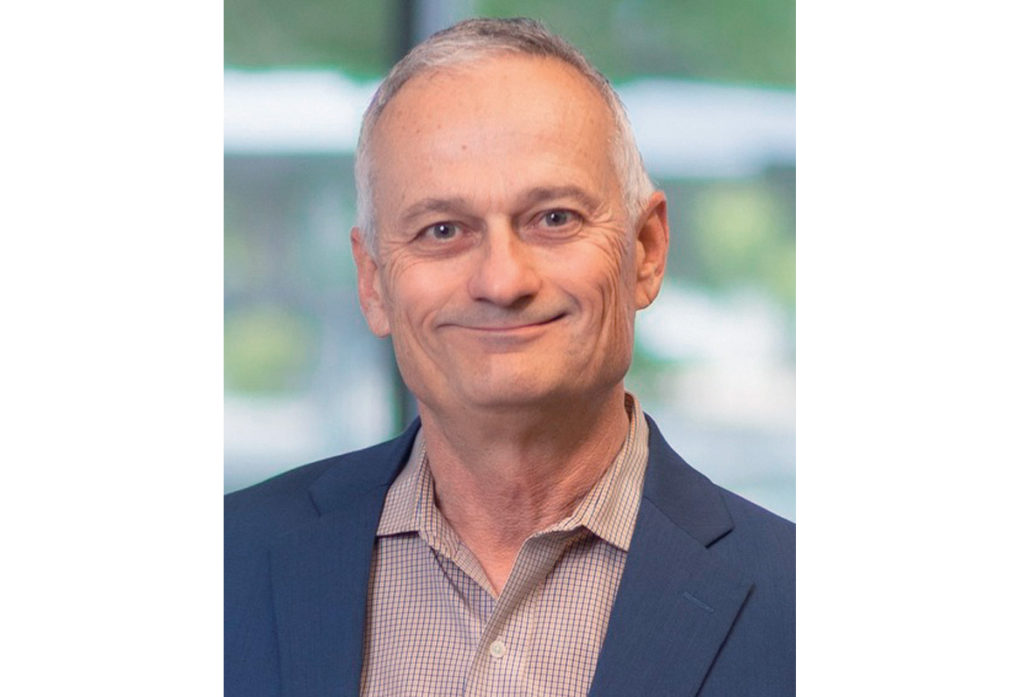 X
"At Cuningham we dream big, are daring, and create change. We are excited to design and develop more incredible destinations for our clients in 2023."
– Brett Ewing, Principal and Executive Director – Play
Cuningham
X
G2E SHOWCASE: Cuningham designs creative, cutting-edge, and profitable gaming resorts that are hospitality and entertainment destinations. As an architecture, interior design, urban design, and landscape architecture firm, Cuningham finds joy in crafting experiences and celebrates curiosity as a critical element to delivering on each client's unique needs. In both 2021 and 2022, Building Design and Construction ranked them no. 4 on their list of Top Casino Design Firms. Proud of their long-term, successful relationships with clients worldwide, Cuningham serves tribes throughout the nation and notable gaming and entertainment industry leaders, MGM Resorts International, Las Vegas Sands Corporation, Caesars Entertainment, Universal Studios and Walt Disney Imagineering.
RECENT PROJECTS: Cuningham's recent successes include the new Hell's Kitchen restaurant at the Rincon Tribe's Harrah's Southern California Resort in Funner, CA. Working with both the tribe and multi-Michelin-starred chef and television personality Gordon Ramsay's team on the new concept restaurant, which is the largest location of Hell's Kitchen to date, allowed Cuningham to create something truly special. Fully booked before its first official day of business, Hell's Kitchen's guests find a full-service restaurant with an elegant bar, exhibition kitchen, plush lounge, selfie-worthy wine tunnel, Gordon Ramsay hologram, and an entry flame feature.
Cuningham's success comes from their team's flexibility and creativity as they focus on designing for the future by incorporating measures that allow guests to have fun and memorable experiences. Other tribal resort projects include Cuningham's work with the Spokane Tribe on an expansion master plan that doubles the size of the gaming floor. Part of this work included adding a best-in-class Caesars Sportsbook to the casino earlier this year. The sportsbook includes dynamic visual displays coupled with Cuningham's custom-designed 86′ scrolling scorekeeper to help fans catch every minute of their game. ​The curved shape is inspired by the tribe's history as a river people and mimics the flow of water. Cuningham has also been working on the renovation and 24,000 sq. ft. expansion at Tachi Palace Casino Resort in Lemoore, CA, with modernized features, including the conversion of a buffet into an expanded food market and a high-limit room that recently opened.
Gasser Chair
(330) 759-2234
gasserchair.com
G2E Booth #3218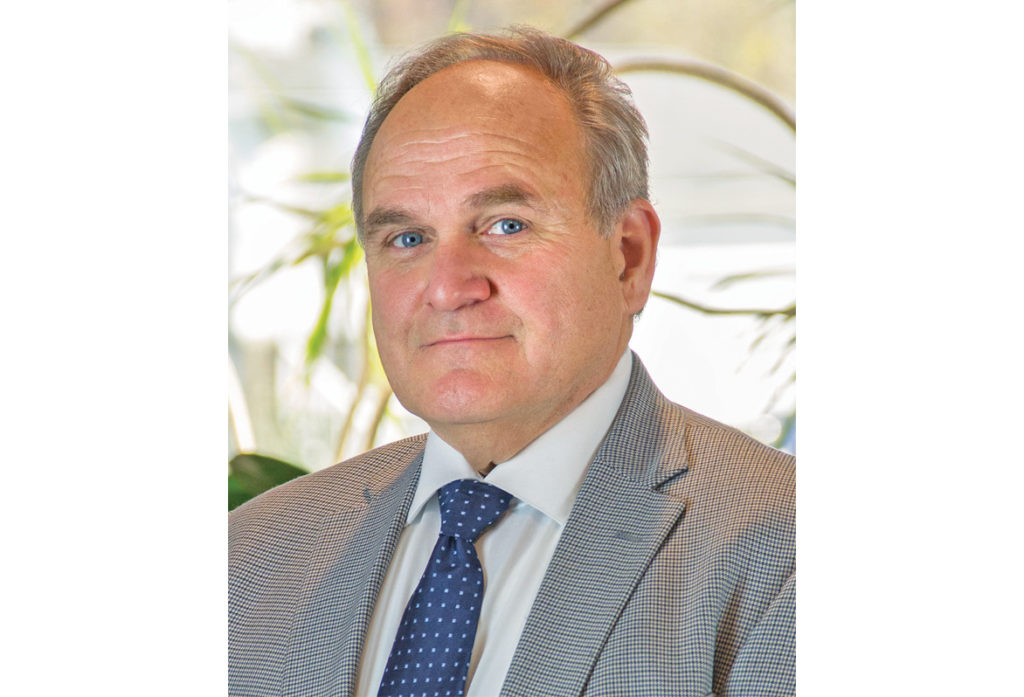 "Gasser has been a part of G2E since it started back in 2001 and has been in the gaming industry since the beginning. We have made some great friends and lasting partnerships along the way and look forward to continuing to help our partners create memorable experiences for their customers."
– Mark Gasser, President
Gasser Chair
G2E SHOWCASE: Gasser Chair will be exhibiting new seating products for all areas of a casino property, including new designs for their Park Avenue tables games stools, luxuriously comfortable Chaney series, and a completely new gaming series, the Rayen.
The new Park Avenue back design gives a fresh aesthetic to the already trusted and proven series and utilizes Gasser's in-house molded foam packages to ensure the very best seating experience.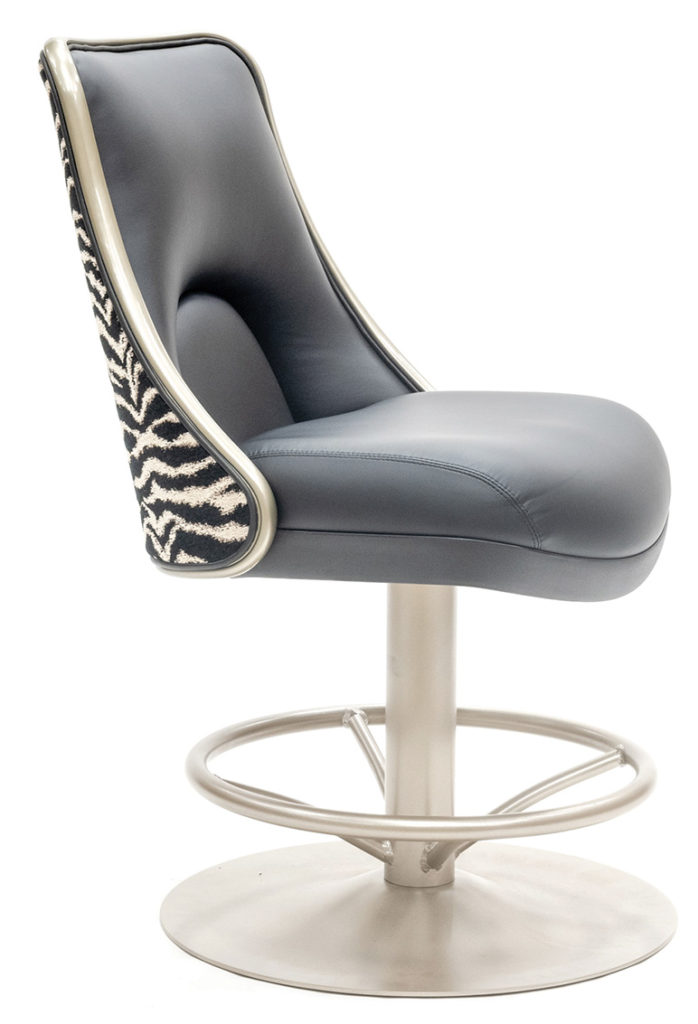 The Chaney series is expanding with two new back designs – an opened back design and a heavily requested wrap-around back design. The Rayen was developed to provide casino personnel with a gaming series that offers an aesthetic that is unmatched in the gaming market. G2E attendees will be able to see the Rayen's groundbreaking features for the first time at this year's show.
In addition, Gasser will be showcasing multiple new designs for slot stools, table games stools, high limit seating, sportsbook chairs, as well as event center seating and dining chairs, expanding on their position as the ultimate one-stop casino seating company.
RECENT PROJECTS: Gasser collaborated with Wilton Rancheria and was selected as the solo seating supplier for their new Sky River Casino. Gasser supplied their entire gaming floor with Player's Choice and Alto slot stools, Park Avenue table games stools, and high limit Conley stools and chairs – more than 2,200 chairs total.
Working with Wilton Rancheria, their designers, and property managers, Gasser was tasked with satisfying the end users as well as their operations team on site. An on-time delivery was critical to ensure their august grand opening. Gasser delivered on time to help Wilton create a memorable and comfortable customer experience.
Additional noteworthy installations include multiple Hard Rock properties, Kickapoo Lucky Eagle Casino Hotel in Texas, and Chickasaw Nation properties.
Gaming Laboratories International (GLI)
(702) 914-2220
gaminglabs.com
G2E Booth #4430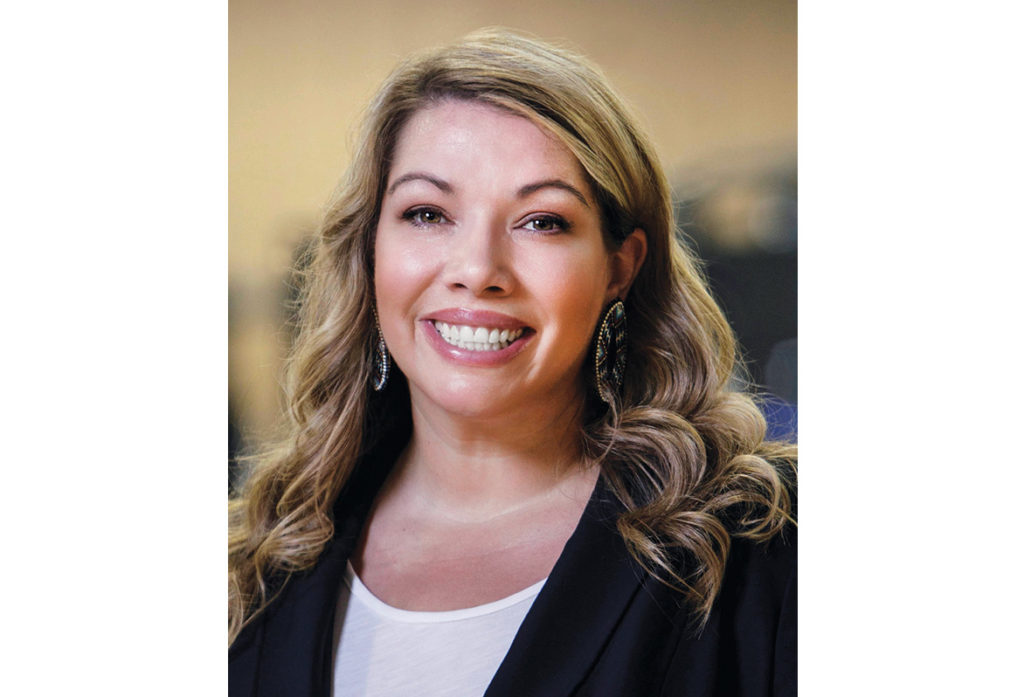 "Our goal is to help suppliers, operators, regulators, and third-party vendors navigate their way forward successfully, with the highest levels of technical and regulatory integrity."
– Kelly Myers, Manager, Client Solutions
GLI
X
G2E SHOWCASE: GLI offers suppliers, operators, and regulators an unsurpassed range of services and tools designed to help the industry continue to grow. For example, as more jurisdictions legalize sports betting and iGaming, and as technology becomes increasingly complex, companies are seeking ways to be more competitive and cost-efficient, and GLI's wide array of ongoing regulatory advisory services helps companies of all sizes.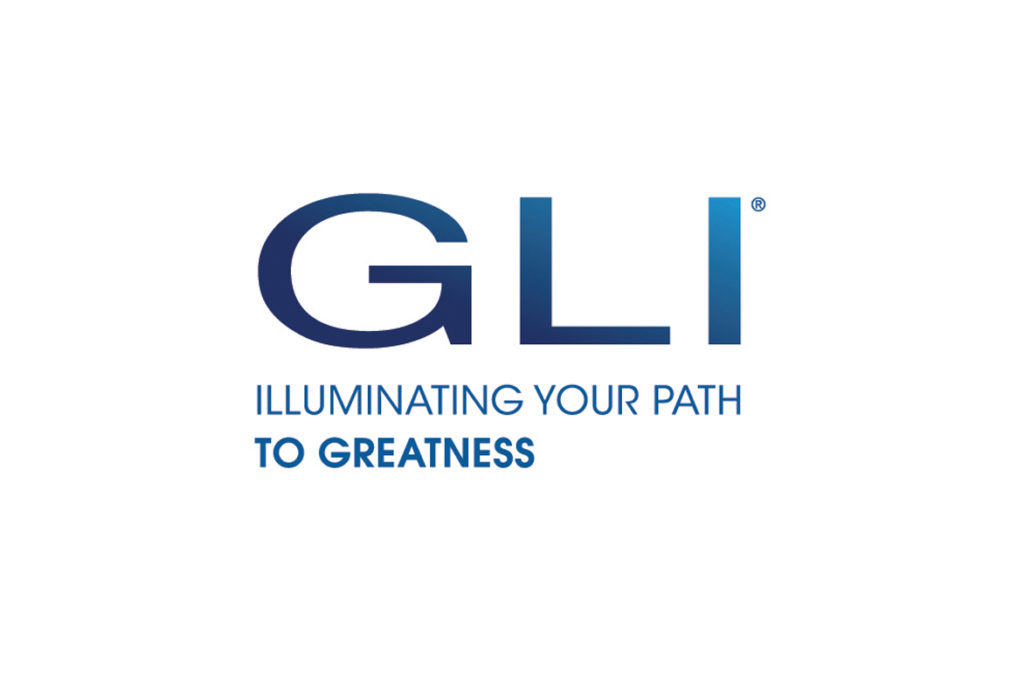 At the show, GLI will also offer insights into iGaming and iLottery; sports betting and event wagering; pre-certification testing; rule-writing and technical standards development; responsible gaming auditing; historical horse racing (HHR); gaming training and educational services; and cybersecurity audits and professional services.
RECENT PROJECTS: GLI has been active in training tribal commissions on advances in sports betting as well as helping tribes meet the highest levels of compliance. The company conducted sports wagering training with Pokagon, Oneida, Colville, Nisqually, Tulalip, and Catawba Nation, and conducted Slots 101 training for Wilton Rancheria and Enterprise Rancheria. To help with compliance, GLI assisted the Catawba Nation with software installation and verification on all games for the opening of their new casino and assisted with the verification of their sports betting system; installed the company's IRIS verification software at Pokagon properties, and provided a field services team to Wilton Rancheria's Sky Rivers Casino to help expedite the certification of 2,000 slot machines.
HBG Design
(901) 525-2557
hbg.design
G2E Booth #3236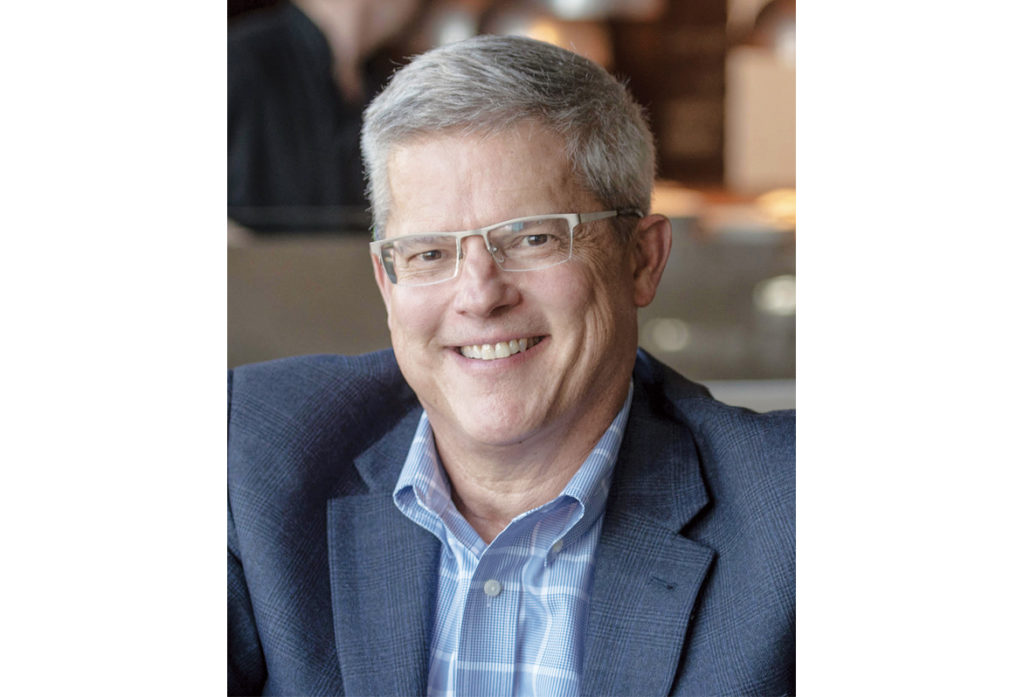 X

"HBG Design looks forward to attending G2E 2022 and showcasing the best in gaming/entertainment and hospitality design."
– Dike Bacon, Principal
HBG Design
X
G2E SHOWCASE: HBG will be featuring the designs of several newly completed projects and upcoming project openings, including the 105,000 sq. ft. Eagle Mountain Casino in Porterville, CA, for the Tule River Tribe, opening early 2023. The design will recall the majesty of the giant sequoia and the golden eagle, each important representations of tribal culture.
HBG Design eagerly presents the Rain Rock Casino Resort expansion design in Yreka, CA, which recently broke ground to add more gaming space, 72 guestrooms and eight cottage suites, a luxurious garden pool, and an events/convention center at its casino property.
The firm's showcase will include the highly anticipated 252-room hotel tower and the six-story Aquadome at Gun Lake Casino in Wayland, MI, for the Match-E-Be-Nash-She-Wish Band of Pottawatomi Indians (Gun Lake Tribe). Inspired by the sun's path across the sky, HBG's design of the Aquadome creates a glass-roofed, climate-controlled indoor landscaped pool and event center atrium environment – a concept and implementation that will stand out in the region for its uniqueness of form and experience.
HBG Design's team of 100 architects, interior designers, and support professionals in Memphis, TN, San Diego, CA, and Dallas, TX, have helped build the firm's focused specialty as a premier provider of professional services in the Indian gaming industry. The firm is consistently recognized as a Top 5 Casino Design firm and a Top 10 Hotel Design firm by BD&C and Hotel Business.
RECENT PROJECTS: The first ever Rock & Brews Casino and Restaurant recently opened for business in Braman, OK, in North Central Oklahoma. Owned by the Kaw Nation, the project introduces a distinctive 'agrarian-industrial' architectural and interior design by HBG Design fitting the rural locale, and an expertly curated interactive rock-inspired entertainment experience that only Rock & Brews – and its co-founders Paul Stanley and Gene Simmons of iconic rock band, KISS – could provide.
HBG Design celebrates the recent opening of the casino expansion at Four Winds Casino Resort in South Bend, IN, for the Pokagon Band of Potawatomi Indians. The casino expansion blends harmoniously with HBG's design of the phase one casino and precedes the 2023 opening of the 23-story, 317-key, 83 suite hotel tower. The hotel expansion will offer a mix of vibrant spa and event amenities and spectacular views of the region from a new rooftop pool, bar, and lounge experience.
Quick Custom Intelligence
(858) 299-5715
quickcustomintelligence.com
G2E Booth #2046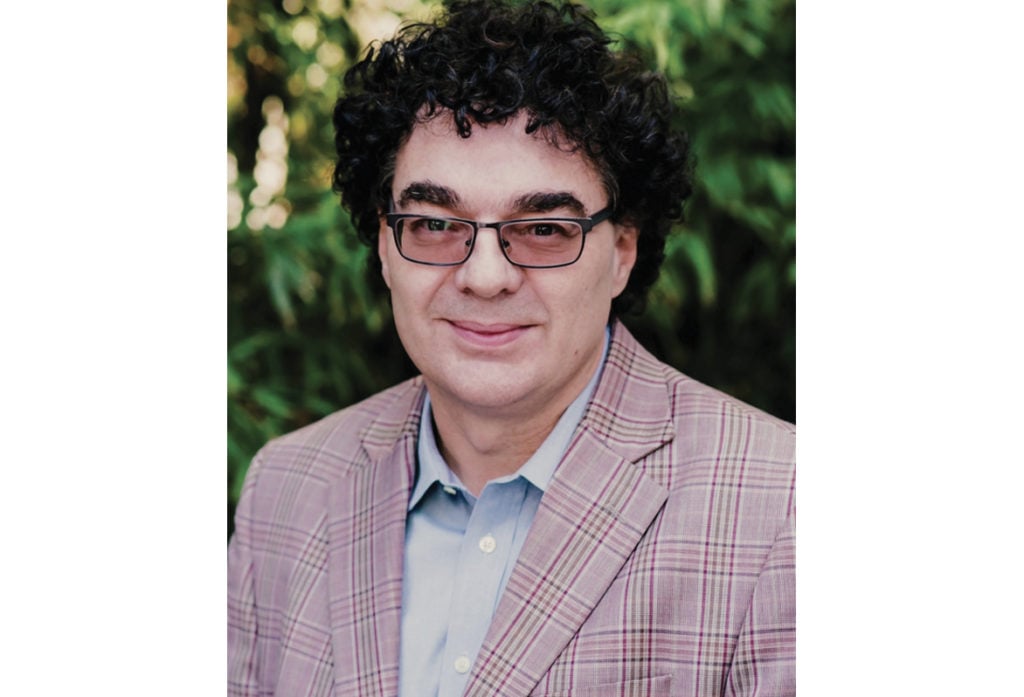 "QCI has been humbled by the positive and collaborative experience of working with the tribal nations across North America. We thank the tribal nations for their business, and above all else, we are incredibly grateful for their trust in letting us help with such critical aspects of their enterprise."
– Andrew Cardno, Co-Founder & CTO
Quick Custom Intelligence
G2E SHOWCASE: Quick Custom Intelligence (QCI) will showcase the QCI Platform that has now been delivered to 85 resorts and 4,000 route locations worldwide. The QCI Platform has seen a major upgrade to version 5.1 in which the core feature enhancements have been driven by the dynamic and diverse QCI community.
Furthermore, version 5.1 delivers an enhanced infrastructure stack that allows for large-scale deployments and integration of many different data sources. QCI's ability to bring in the varying types of complex casino data from the many different systems used in a casino creates a cross-resort player record inside QCI's data platform, therefore, empowering the QCI community of users with the ability to execute queries on-demand against a highly-optimized single source of truth and make actionable data-driven decisions in real-time. To bring this vision to fruition, QCI is releasing the QCI Enterprise Platform.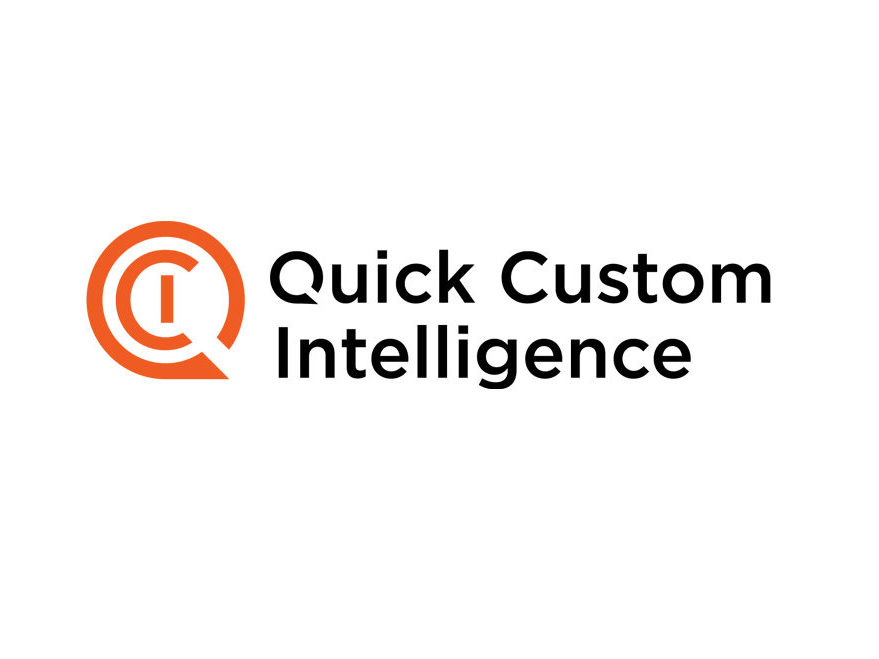 The QCI Enterprise Platform, which QCI's Co-founder and CTO, Andrew Cardno, referred to as "an exercise in data fanaticism" has been built on the success of QCI Loyalty to bring a seamless, individually tailored customer journey from the time a guest arrives in the parking garage to the gaming tables and everywhere in between. The QCI Enterprise Platform enables customers to engage with the business in a meaningful way, while also enabling property operators to create deeply personalized brand experiences that uniquely satisfies the needs of each guest and makes them feel special.
RECENT PROJECTS: QCI has partnered with tribal properties and deployed 50 tribal resorts at a rate of approximately one tribal resort every 10 days over the last 18 months. Their tribal resort customer partners, comprising the majority of the QCI community, are seeing enhancements in customer engagement, employee retention, job satisfaction and fulfillment.
QCI is getting rid of the drudgery of data cleanup for tribal casinos and providing a clean, modern user experience that today's workforce expects, and most importantly, gets actionable data directly in the hands of tribal operators to not only make their jobs easier and more efficient, but also makes the day-to-day processes fun.
SuzoHapp
(888) 289-4277
suzohapp.com
G2E Booth #4233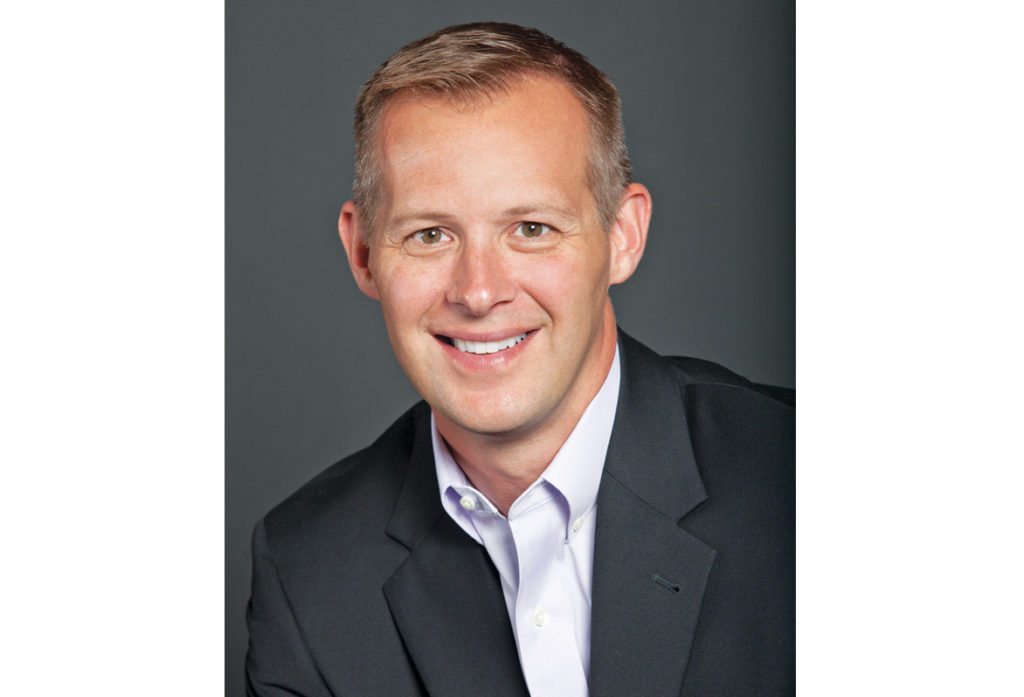 X
"We offer a suite of high-quality, fully customizable terminals that creates a complete sports betting ecosystem that automates the betting experience from start to finish. For us, it's all about how we can help our customers maximize on in-play betting in retail settings and encourage the social betting experience. We designed our new devices to help capture that, and that's what we are most focused on at this show."
– Todd Sims, Vice President of Sales for Americas
SuzoHapp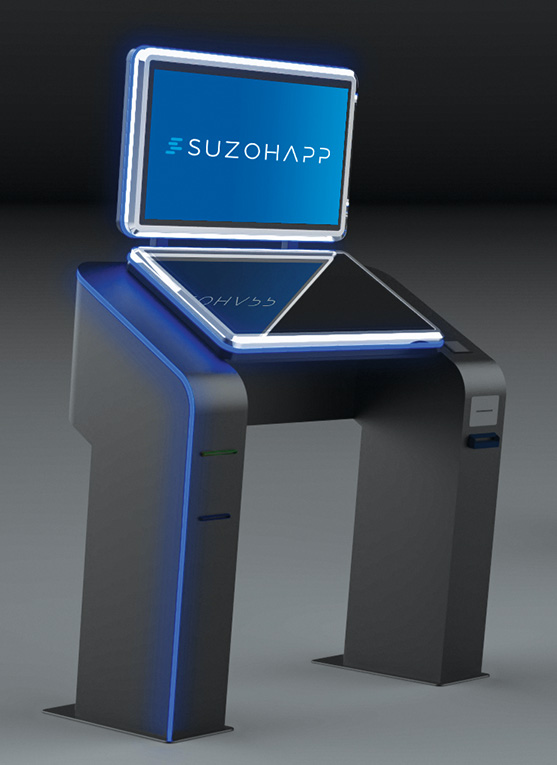 G2E SHOWCASE: At this year's G2E, SuzoHapp will be launching three new additions to its sports betting ecosystem. SuzoHapp has designed this ecosystem with the idea in mind that sports are inherently social. People like to watch sports with other people, which is why they congregate in bars. SuzoHapp aims to encourage that social experience of a bar by creating a betting atmosphere reflective of the location that customers want to be in. In the European sports betting market, almost 70 percent of sports betting revenue is from in-play betting. In the U.S., in-play betting is the industry's greatest opportunity. SuzoHapp has solutions to allow customers to place those in-play bets in retail settings without removing themselves from the social event by betting on their phone and instead engaging in the atmosphere. Last year, SuzoHapp launched the SBT-500, a cashless tabletop sports betting terminal designed to fit in video poker bar slots allowing customers to place bets while actively watching a game. This year, the company is releasing an updated model that includes cash acceptance with a bill validator and cash box matching the dimensions of existing video poker machines for an easy swap, allowing customers to continue that in-play betting anonymously with cash.
Additionally, SuzoHapp is launching the SBT-750, a fully immersive and inclusive betting experience that is ADA accessible, designed to create a sports book stadium-like feeling for everyone. Lastly, SuzoHapp is launching a handheld betting device for operators, designed by retail and restaurant industry veteran Elo Touch Solutions, that allows customers to remain anonymous, but is primed to be wherever the customer is. This handheld device with a mobile printer allows bets to be placed in cash with an employee and prints a bet slip on site – perfect for stadiums or bars. All units are built with the same foundational hardware allowing updates and training to be made across the ecosystem and are supported by SuzoHapp's traditional kiosk – the SBT-1000; the cashier point-of-sale – the SBT-OTC; and the payout cash redemption terminal – the CountR Silver CashIO.
Vaask
(512) 956-7687
vaask.com
G2E Booth #2320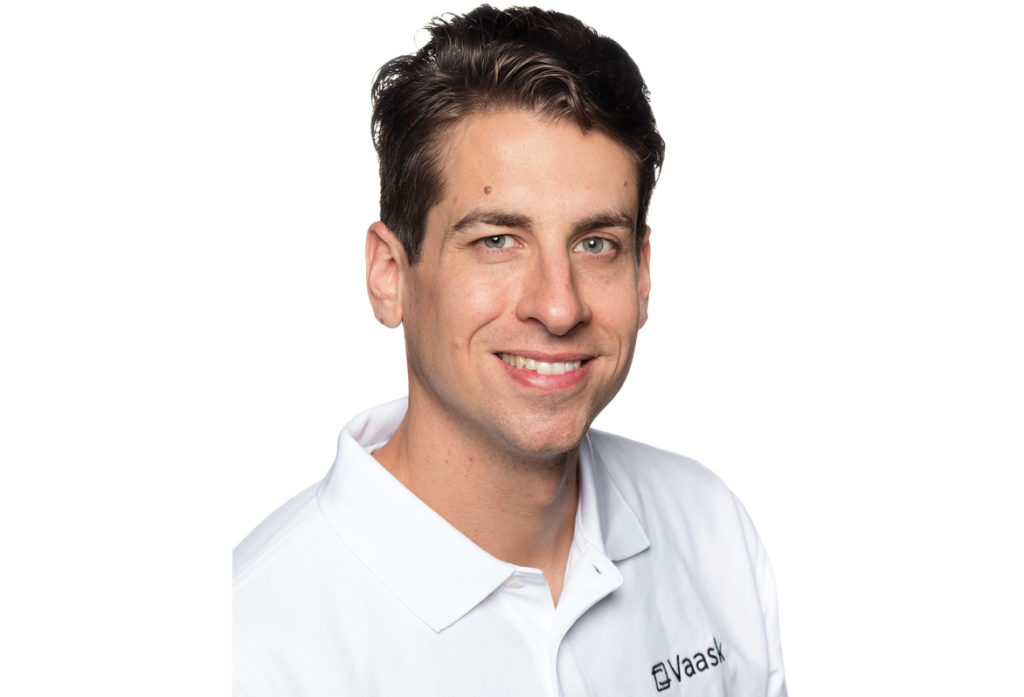 X
X
"Vaask is one of those products best experienced in person, which is why we are thrilled to be at G2E this year. If you want to show your guests you care about their health and safety, you couldn't pick a better solution."
– Jon Olsen, CEO
Vaask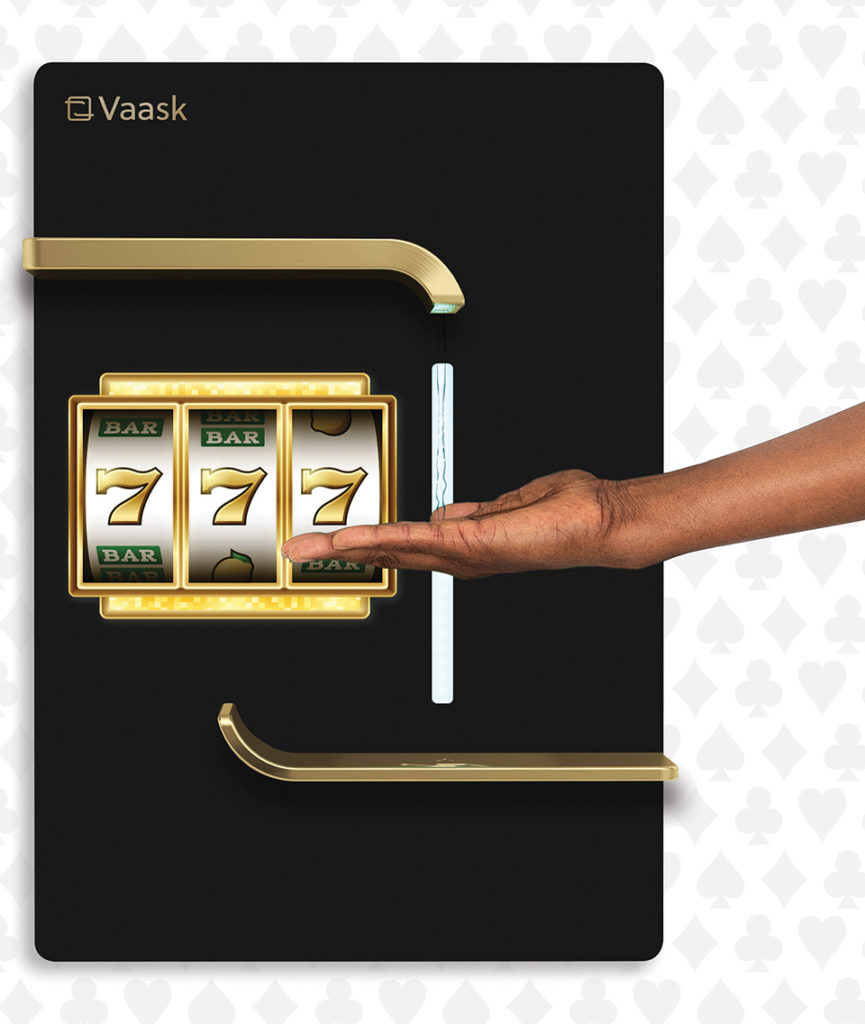 G2E SHOWCASE: Vaask's touchless hand sanitizing fixture provides a superior performance engineered to be virtually mess-free and low maintenance. The laser sensor accurately dispenses sanitizer from the large-capacity cartridge, refillable with any alcohol-based gel of your choice. Built to last, the U.S.-manufactured fixture comes with a 5-year warranty. Vaask can be customized to complement the design of any space and comes in three mounting options.
RECENT PROJECTS: Tribes have been the first to allow Vaask to walk through their buildings and map out placement of Vaask units. Vaask is close to closing some of its largest sales to date and has been grateful for the opportunity to give these properties the full Vaask experience. The U.S. Centers for Disease Control and Prevention recommends hand sanitizer over hand washing in common situations, and Vaask presents a permanent, effective and economical solution to help prevent the spread of germs.
Veridocs
(702) 988-0331
veridocs.com
G2E Booth #1516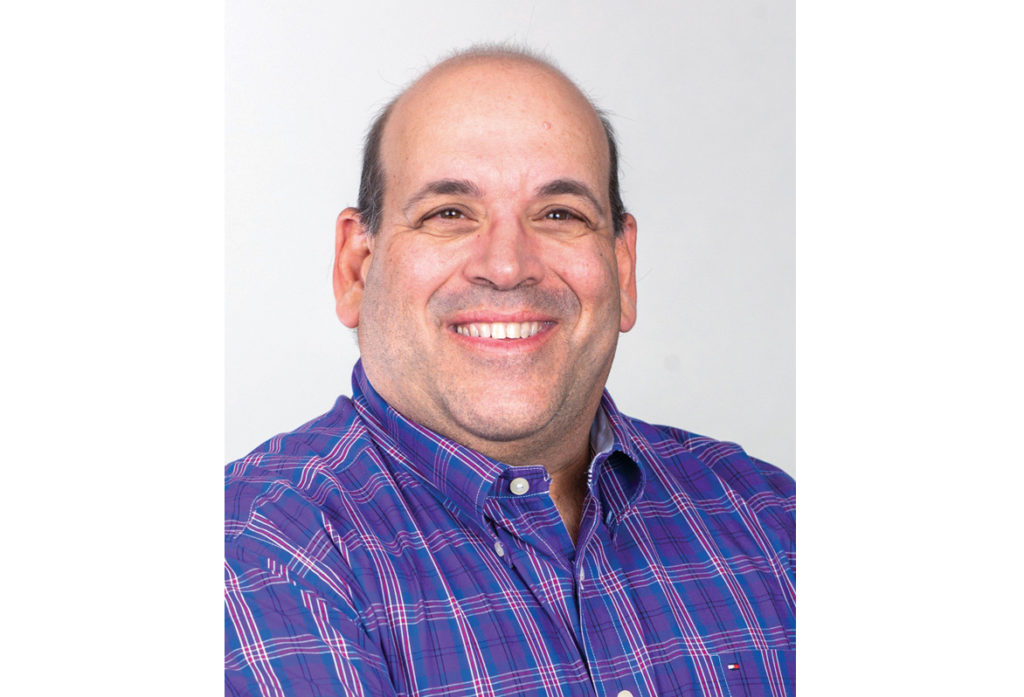 "Tradeshows are our favorite time to connect with gaming industry professionals about how authentication, list checking and integration can better protect their properties and patrons and help assure compliance. This year at G2E, our team is excited to show attendees how Veridocs is evolving to offer even more robust solutions than before."
– Joe Oprosko, President & CEO
Veridocs
G2E SHOWCASE: This year, Veridocs will introduce the Evolution platform, which enhances its current casino offerings including TrueAuthentication and TrueListCheck technologies for faster results and a more streamlined user experience.

The Evolution platform features streamlined, scalable, browser-based user interfaces in easy-to-use formats for accurate, faster use at the front-end scanning stations, as well as for reviewing transactions behind the scenes in the back-of-house. The UI platform extends to the security console and unlimited enterprise-wide monitoring through surveillance alerts, customized reporting, and clear audit trails. Evolution also easily integrates with third-party systems such as player loyalty programs.
As part of the new platform, Veridocs has developed a new identity management module, TrueListReview. TrueListReview lets organizations monitor all customer lists for continued compliance on a schedule or on demand. This reduces the risk that occurs when a patron clears an initial list check, but lands on a watch list afterwards. TrueListReview can also be used as a standalone product to monitor internal customer lists, regulatory and government watch lists, and other third-party lists.
RECENT PROJECTS: Veridocs has recently completed installations of its casino solutions – including TrueAuthentication and TrueListCheck – in tribal properties in Las Vegas, CA, WA, NE, PA and NY. With these installations, these properties can be certain of who is walking through their doors. They can also be certain that they have the unmatched support of Veridocs' customer service team if issues arise.