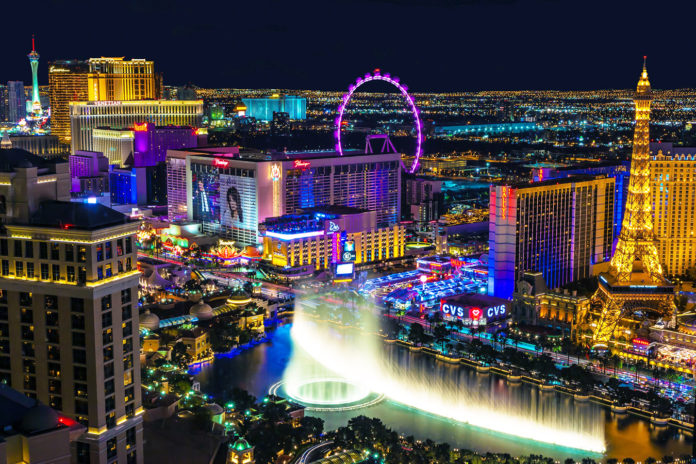 Cutting edge products and services that drive the industry forward will be on display at this year's Global Gaming Expo (G2E) held Oct. 5 – 7 at the Venetian Expo in Las Vegas. Below are company profiles of the leading products and services vendors in the industry and what they will be showcasing at this year's G2E…
Cuningham
(702) 946-5390
cuningham.com
G2E Booth #3506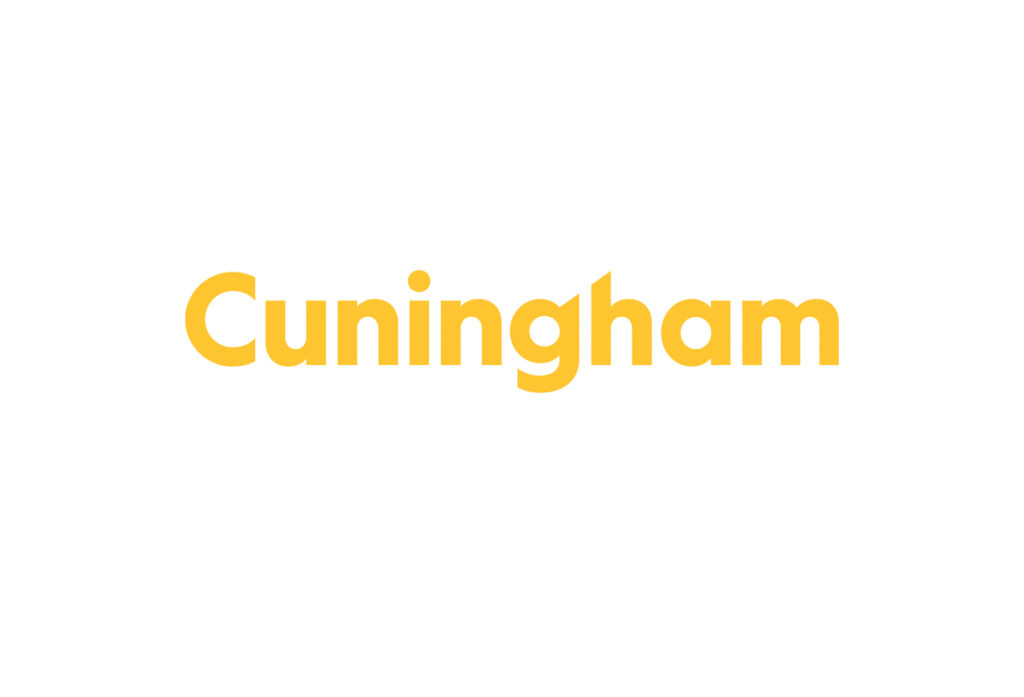 Cuningham, which was recently ranked #7 by Engineering News-Record's Top Entertainment Design Firms for 2021, has extensive end-to-end experience designing large-scale, multifaceted gaming and hospitality environments that engage, energize, and earn. Having worked with more than 35 tribal communities, the firm recognizes the importance of culturally relevant design expression and prioritizes a collaborative design process that is deliberate and respectful to cultural symbolism and beliefs. Over the past three decades, Cuningham's success in designing creative and profitable gaming resorts has led to repeat work from clients and multiple industry recognitions.
The firm's portfolio represents a full array of casinos, hotels, event centers, convention facilities, restaurants, retail venues, spas, parking structures, and support facilities that comprise gaming, entertainment, and leisure destinations. Clients include tribes throughout the nation and notable gaming industry leaders, including MGM Resorts International, Las Vegas Sands Corporation, and Caesars Entertainment. It approaches each project from a cross-market approach that leads to innovative facilities that continue to attract guests.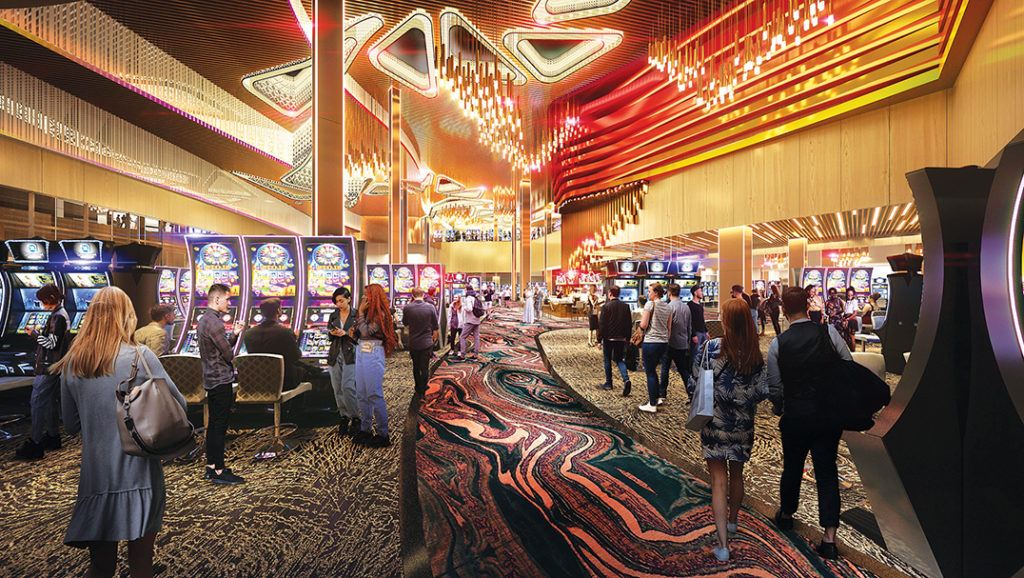 Cuningham understands the changing market. The firm is currently collaborating with the Tachi-Yokut Tribe in Lemoore, CA, after they created their own development company, Palace Hospitality, for cross-tribe development work.
The renovation and expansion at Tachi Palace encompasses a 24,000 sq. ft. expansion and modernization of their resort to include an expansive sports bar with indoor and outdoor dining, expanded food market and a high-limit room. The property will now feature a more open plan and symmetrical space with a sense of entry. Renovations also enhance improvements necessitated by the COVID-19 pandemic, including new HVAC and air purification systems, contactless technology as well as sanitizing stations and additional space between gaming machines and tables. Rather than a temporary response, the tribe views this as a way to accommodate thousands of guests in a safe environment.
In addition, Cuningham is designing an overall master plan for the Spokane Tribe as well as expanding the existing Spokane Casino, which is currently under construction.
Other progressive tribes have purchased existing gaming properties in Las Vegas, enhancing tribal representation on the Strip. Advancements like these are exciting opportunities in the tribal gaming community.
Gary Platt
(800) 969-0999
garyplatt.com
G2E Booth #2618 & 2820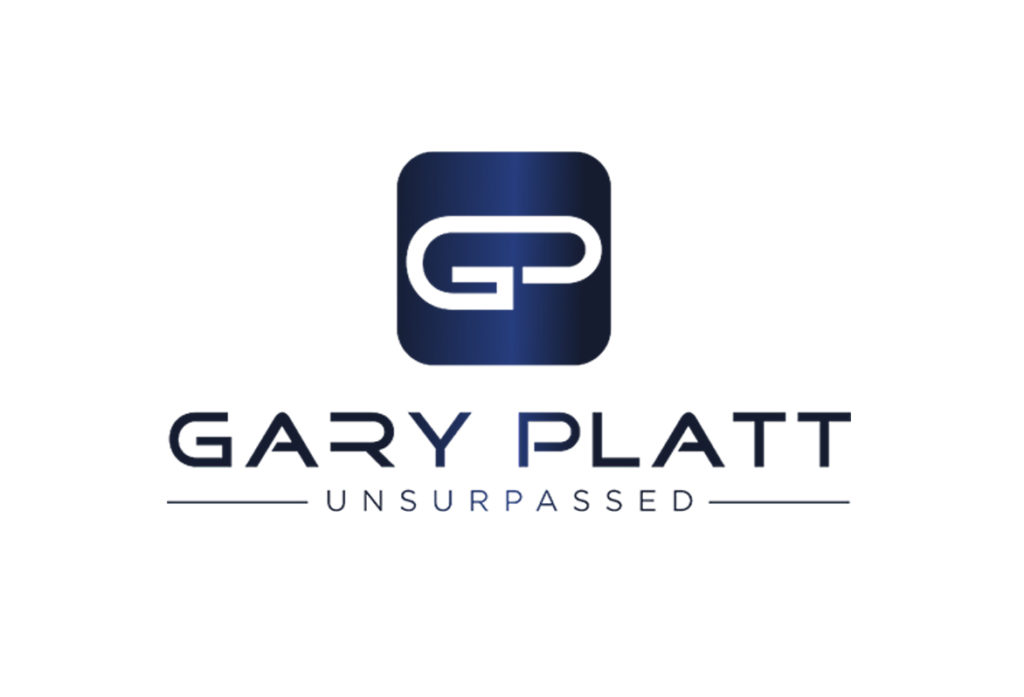 Gary Platt Manufacturing has always been focused on Native American gaming and the needs of the market, helping them to increase coin-in and time-on-device with the unsurpassed comfort of Gary Platt's handcrafted chairs. That's why the company has remained a leading seating supplier to Native American casinos in the U.S. and Canada. Several Native American properties and companies exclusively use Gary Platt seating to ensure they only get the highest quality, most comfortable seating for their customers. One of Gary Platt's recent installations at Choctaw Casino & Resort Durant included 3,960 chairs custom designed to match the atmosphere of the property. Another example is Seminole Hard Rock, where Gary Platt is the exclusive provider for all slot seating at their properties. Gary Platt recently completed their projects in Gary, IN and Rockford, IL, with several additional projects underway.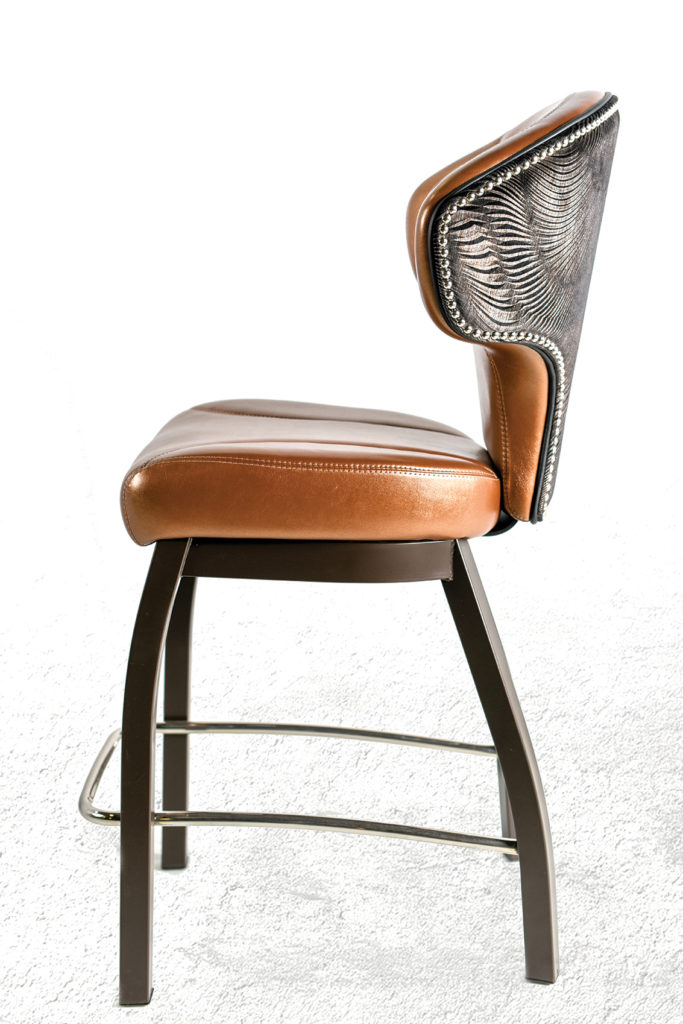 Anywhere and everywhere a guest may go on property – the casino, hospitality areas, or their guest room office space – Gary Platt has unsurpassed seating solutions that make guests more comfortable and want to stay and play longer. The company has continued to provide the tribal community with the highest quality, innovative casino seating so they can maximize time-on-device, which in turn leads to higher profits even during this current economic environment. At G2E, Gary Platt will showcase new and classic models, each hand-crafted to perfection by Gary Platt's teams of artisans.
Leading the way is the all-new Gary Platt Collection for Resorts World. Designed for Las Vegas' newest resort, the modern pieces in the Resorts World Collection are now available to casinos everywhere, and each model is completely customizable to reflect an individual property's unique brand.
Sportsbook fans will relax in the comfort of Gary Platt's Sportsbook Club model with modern amenities including USB ports and electrical outlets that give players the technology difference they expect.
Gary Platt's expanded G2E experience includes an entire exhibit dedicated solely to their new and expansive line for hospitality seating. The Sierra Nevada Hospitality line includes the new Forum model, which was initially created for Caesars Forum. The Sierra Nevada Hospitality line features more than 100 different chairs for a wide variety of needs across the operation, including bars, dining, and banquet/convention spaces.
Gaming Laboratories International (GLI)
(702) 914-2220
gaminglabs.com
G2E Booth #4430

Since 1989, GLI has been helping tribes explore new opportunities while also maintaining the highest levels of compliance. As technology advances quickly, and online gaming and sports betting present tribes with new opportunities, GLI's full-service compliance approach provides insights to the future that give tribes the confidence to explore and deploy new technologies.
Compliance is the heart of what GLI does for suppliers, regulators, and operators, all over the world. In more than 480 jurisdictions, suppliers, regulators, and operators turn to GLI for help in overcoming their compliance challenges and training needs in the areas of land-based gaming, sports betting, historical horse racing, iGaming, lottery, and cybersecurity.
The GLI global team is always preparing for what's next, with experts on the ground around the world, in terms of technology and cybersecurity. No matter the market or geography, GLI provides the intelligent insights needed to help their clients get to where they want and need to be. Throughout the process, GLI helps mitigate risk, enabling clients to stay focused on the future.
GLI's compliance offerings consist of four overarching categories that help clients wherever they are on their journey: regulatory compliance, technical compliance, end-to-end testing, and full lifecycle compliance. Its cybersecurity services protect operators, regulators, and suppliers across each compliance category.
GLI advises on many different parts of the compliance journey for existing and emerging jurisdictions regarding both existing and emerging technologies. Regardless of when and where in the world those projects might happen, or if GLI's clients need one thing or many, their needs are intertwined, and GLI is the best partner for all of those integrated needs. The company helps clients leverage its decades of experience to help them achieve their goals – no matter how big or small, or how unique the challenge.
This integrated approach to compliance, coupled with GLI's insights into the future, empower tribes to continue to grow and evolve as technology presents new opportunities.
HBG Design
(901) 525-2557
www.hbg.design
G2E Booth #3807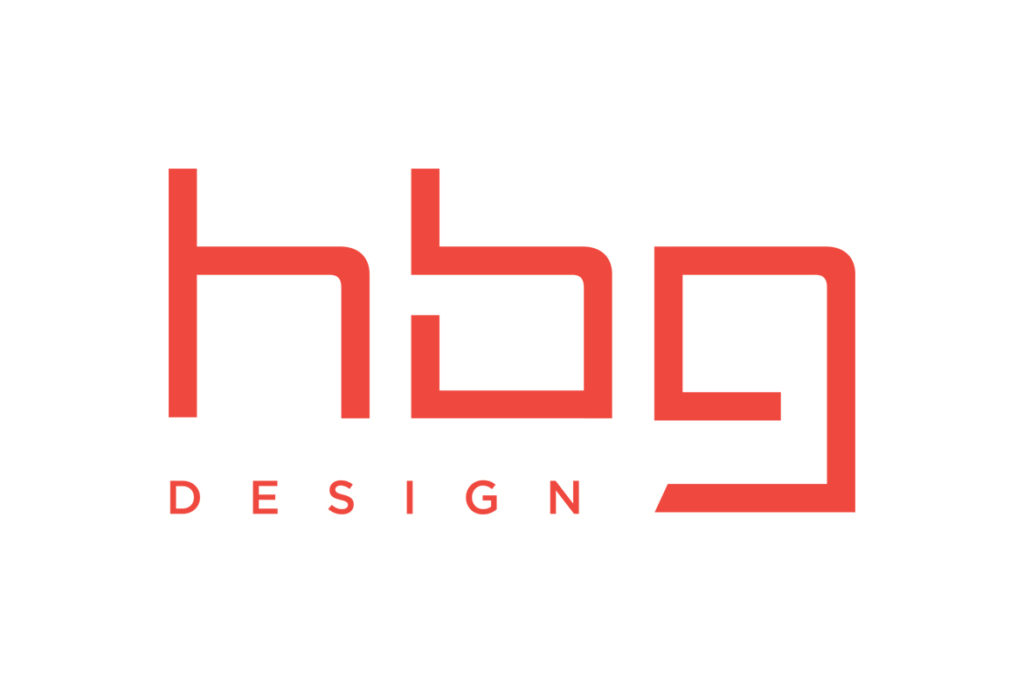 Top 5 U.S. hospitality and entertainment design firm, HBG Design, has been creating memorable and transformative guest experiences for over 42 years. With deep roots in tribal gaming, the firm has worked with more than 40 Sovereign Nations across the U.S., as well as commercial clients such as Oaklawn Racing Casino Resort, Caesars Entertainment, Hyatt and Hilton, helping bring their clients' strategic visions to life through the design of acclaimed casino resorts and flagged hotels.
This year, HBG Design opened a third office location in Dallas, TX, joining their Memphis, TN-based headquarters and west coast office in San Diego, CA. HBG's Dallas-based team brings a portfolio of world class hospitality projects, including the interior design of Seminole Hard Rock Casino Hotel in Hollywood, FL.
HBG Design's dynamic creative team brings a holistic approach to design, integrating interior design and architecture to strategically deliver cohesive experiences that delight and engage guests. The firm recently celebrated the expansion opening at Oaklawn Racing Casino Resort in Hot Springs, AR, which transformed the racino property into a 272,000 sq. ft. upscale resort and entertainment destination featuring high-end F&B venues, an event/conference center, a luxury spa and fitness center, and a new 198-room hotel.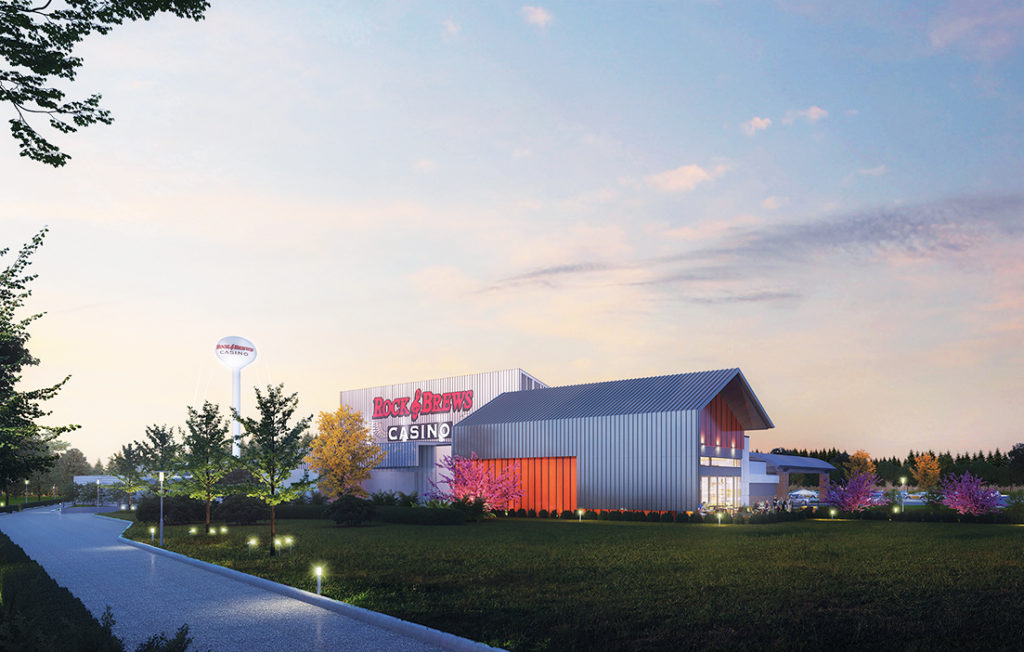 The firm continues to work closely with tribal and commercial clients to progress design projects through the pandemic. HBG is advancing Ho-Chunk Gaming's newest casino resort property in Beloit, WI, as well as planning and designing the Karuk Tribe's new casino and hotel expansion at its Rain Rock Casino property in Yreka, CA. A relocation of the Tule River Tribe's Eagle Mountain Casino will offer a more centralized location and cultural brand experience for gamers in Porterville, CA. In keeping with the F&B brand co-founded by rock icons Gene Simmons and Paul Stanley of KISS, HBG Design is designing the very first Rock & Brews branded casino in Braman, OK, for Kaw Gaming.
HBG Design anticipates the late 2021/early 2022 opening of the 35,000 sq. ft. Flying Lark Casino at Grants Pass Downs in Grants Pass, OR, featuring regional art that celebrates the magic, power, and beauty of horses and horse racing.
JCM Global
(702) 651-0000
jcmglobal.com
G2E Booth #4039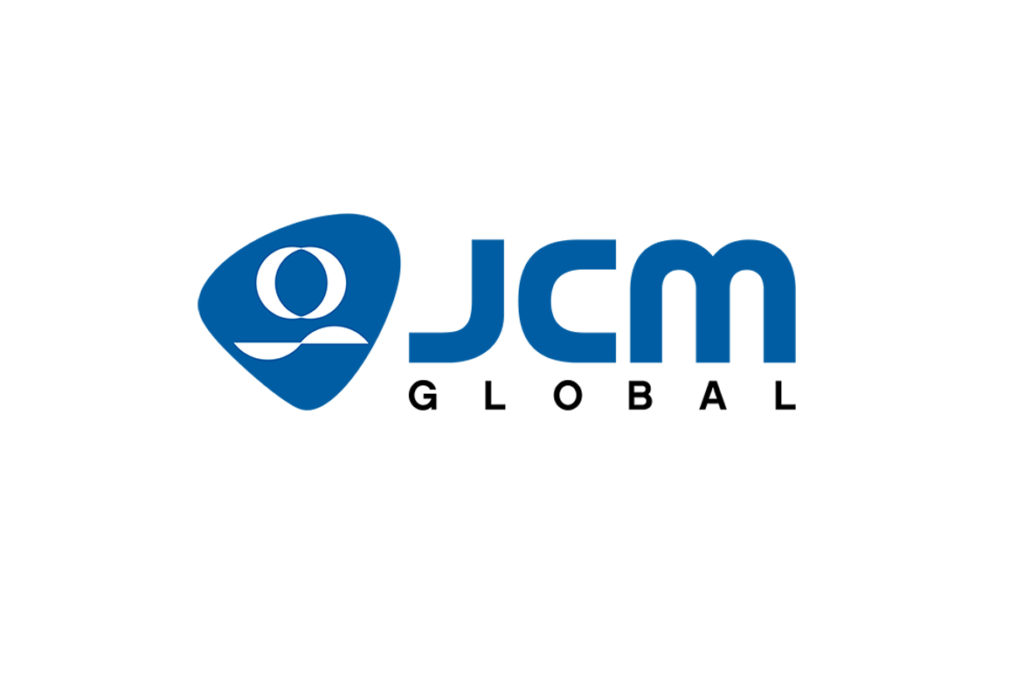 JCM Global brings more than 65 years of innovation to helping First Nation and Native American operators of all sizes create and deploy a technology roadmap designed to enhance the guest experience, boost security, and increase efficiencies across the casino floor and count room. It's why more than 90% of First Nation and Native American casinos select JCM solutions.
Enhancing the guest experience includes JCM's innovative Digital Signage Solutions, which are as flexible as the spaces they illuminate and as varied as the content they display. Display solutions include DSS Floor and Cube in stacked and hanging configurations, the DSS Flex, and the DSS Max-R video wall.
JCM system solutions to enhance the guest experience include the groundbreaking Fuzion system and associated technologies, including the Peripheral Network Adapter (PNA), NFC Mobile I/O, iPromo, and iTITO, all of which give players more choices and operators greater abilities to reach guests. JCM will also showcase the ICB Intelligent Cash Box system and PromoNet systems.
JCM's leading printers, including the Gen5 Thermal Printer and CouponXpress, empower operators to communicate directly with customers at the EGM, table game, kiosk, and players club.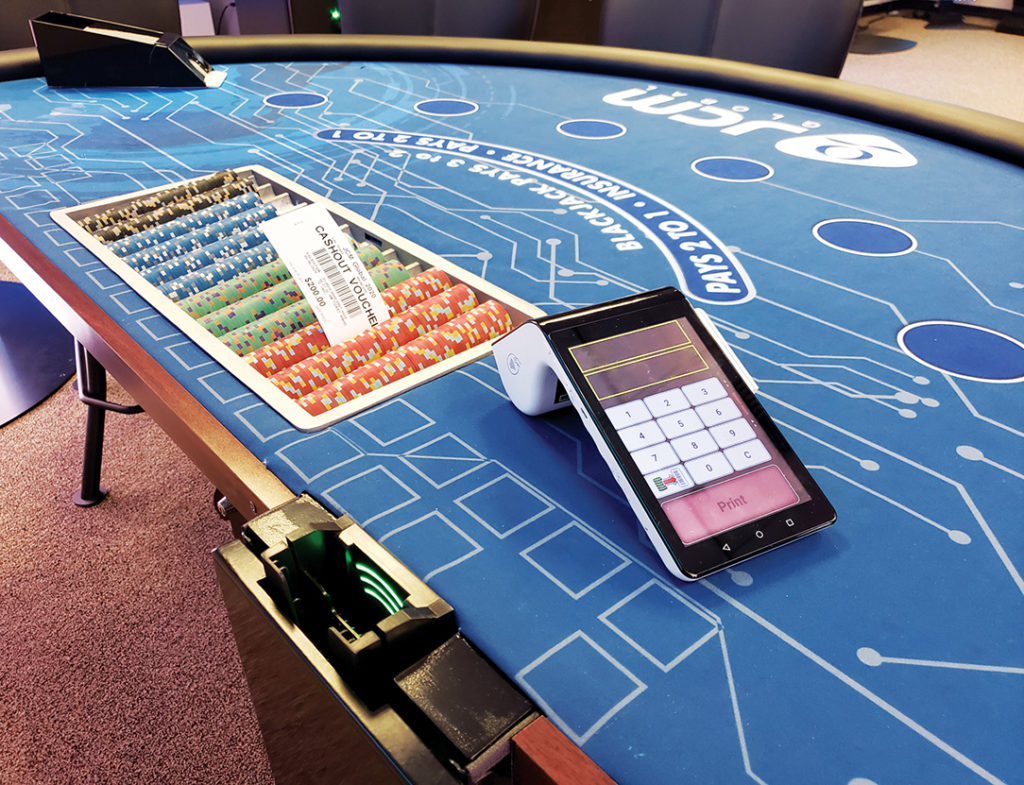 JCM's partnership with CountR and their secure TITA system enables high-speed cash processing, TITO transactions, and debit/POS transactions at live table games, giving players more options to play their favorite table games.
To help boost security, JCM will display standard-setting technology, centering around the award winning iVizion, a product that set new standards for sensing technology and has unmatched industry performance.
When connected to iVizion, JCM's Fuzion technology boosts security with real-time digital imaging, increased surveillance capabilities, better management of support resources and financial asset tracking, and trusted Near Field Communication (NFC) technology for secure contactless transactions.
JCM's latest partnership with Cash Processing Solutions (CPS) dramatically increase efficiencies in the count room with flexible and modular count-sort solutions, including the 7000i, X Range, and V Series and ECM enterprise-wide cash management software.
JCM's ICB ASAP is a network of four industrial-grade robots and industry-standard automation devices that streamlines the count room, enhances productivity, reduces human contact, boosts security, improves throughput, and increases reliability.
Quick Custom Intelligence
(858) 299-5715
quickcustomintelligence.com
G2E Booth #3230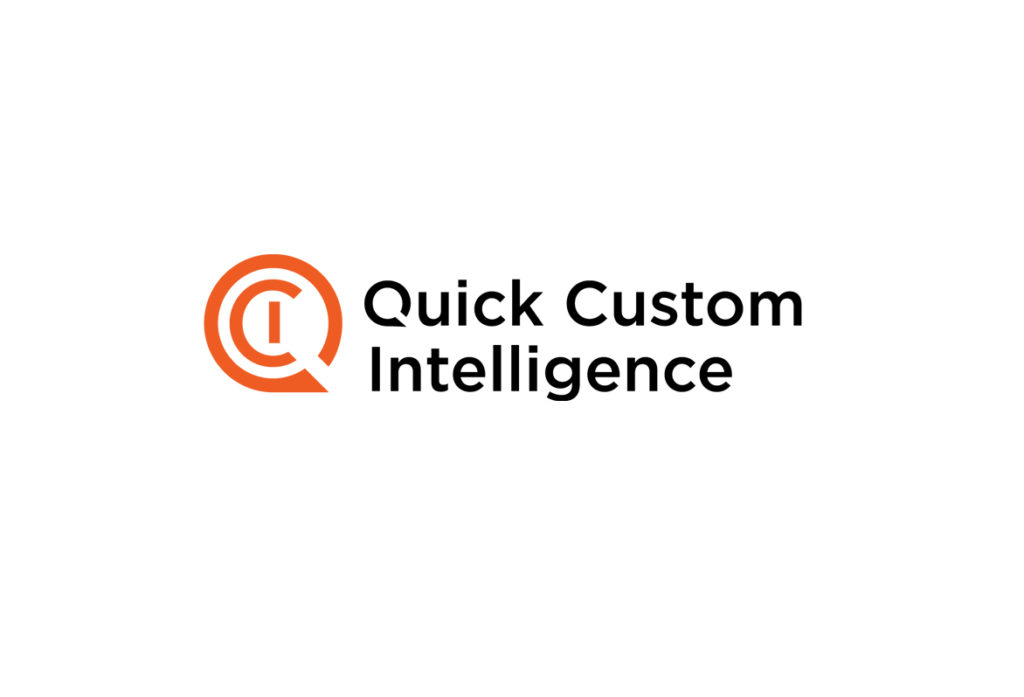 Quick Custom Intelligence's proven product, the QCI platform, delivers a unified gaming platform that aligns marketing, player development and casino operations around one view of data. The QCI platform uses scalable technology to decipher player behavior at a deep level, enabling hosts, marketing executives and casino operations to act in a modern data-enriched environment.
Recently, QCI exhibited at the Indian Gaming Conference and Tradeshow as an Associate Member of NIGA, demonstrating its platform to leaders from over 65 tribal gaming enterprises. With the company's technology installed in tribal gaming enterprises throughout Washington, California, New Mexico and the Southeast, the economic security of Tribal Nations is a driver of QCI's continuous development. The company's shared vision is to see the QCI platform as a solution to make the flow of data manageable and useful, and their central focus is on partnering with casino clients to enhance their profitability.
In today's dynamic world, player development, marketing and gaming analytics tools are no longer optional. Many operators have solutions based on old technology that is expensive and difficult to install and maintain. The QCI platform provides immediate value by reducing the cost of managing these tools. QCI charges extremely low installation fees, allowing customers to save costs right away.
Tribal gaming operations will benefit from the QCI platform in several areas: QCI Host, built for hosts and host managers, turns hosts into heroes by creating unforgettable personalized experiences for their players that bring them back; QCI Marketing manages campaigns and analyzes customers with an intuitive and easy-to-use marketing tool; and QCI Slots delivers data-driven intelligence building comprehensive reporting and analytics tools for the gaming floor. The QCI platform's newest module, the Slot Optimization Tool, recommends games to remove from a floor, games to add and the optimal location to place them.
Rymax
(866) 796-2911
rymaxinc.com
G2E Booth #3623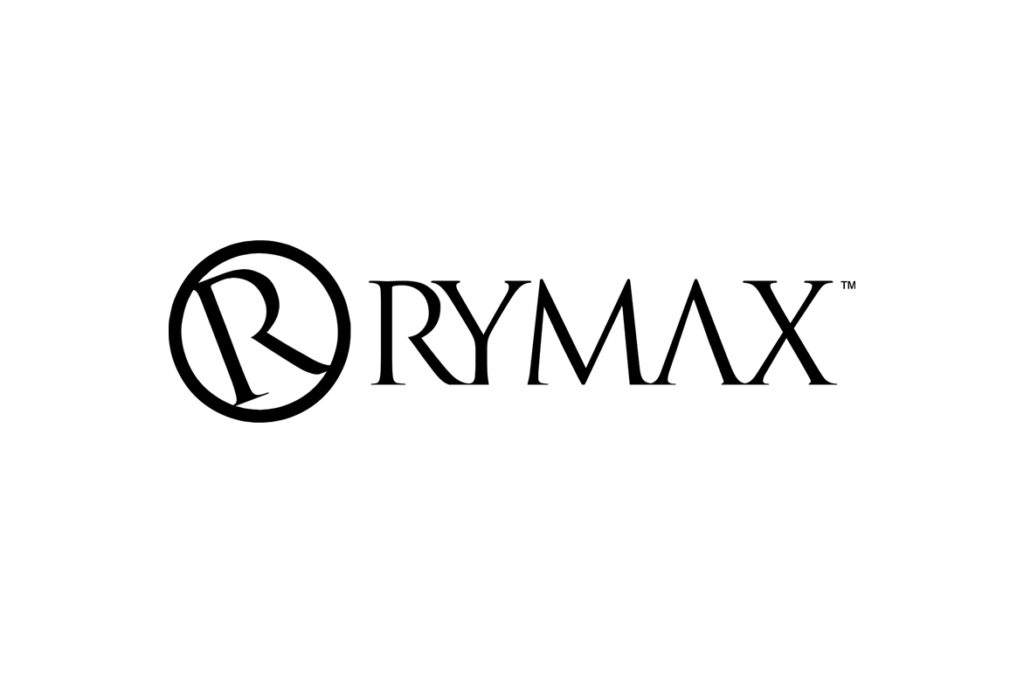 Rymax is the leading loyalty marketing and rewards provider for the casino industry. The go-to solution for engagement and motivation, Rymax delivers award-winning programs to casinos around the country, including properties throughout the Indian gaming community. As an expert partner in player motivation, Rymax engages and inspires players through the power of trending merchandise, offering an unparalleled portfolio of more than 17,000 aspirational product rewards. The company's selection of merchandise and exclusive interactive reward experiences create lasting memories tied directly to casino properties. Backed by unstinted passion, unrivaled experience, and unwavering commitment, Rymax's programs help capture new audiences and bolster relationships among existing players, driving repeat visits and frequent play.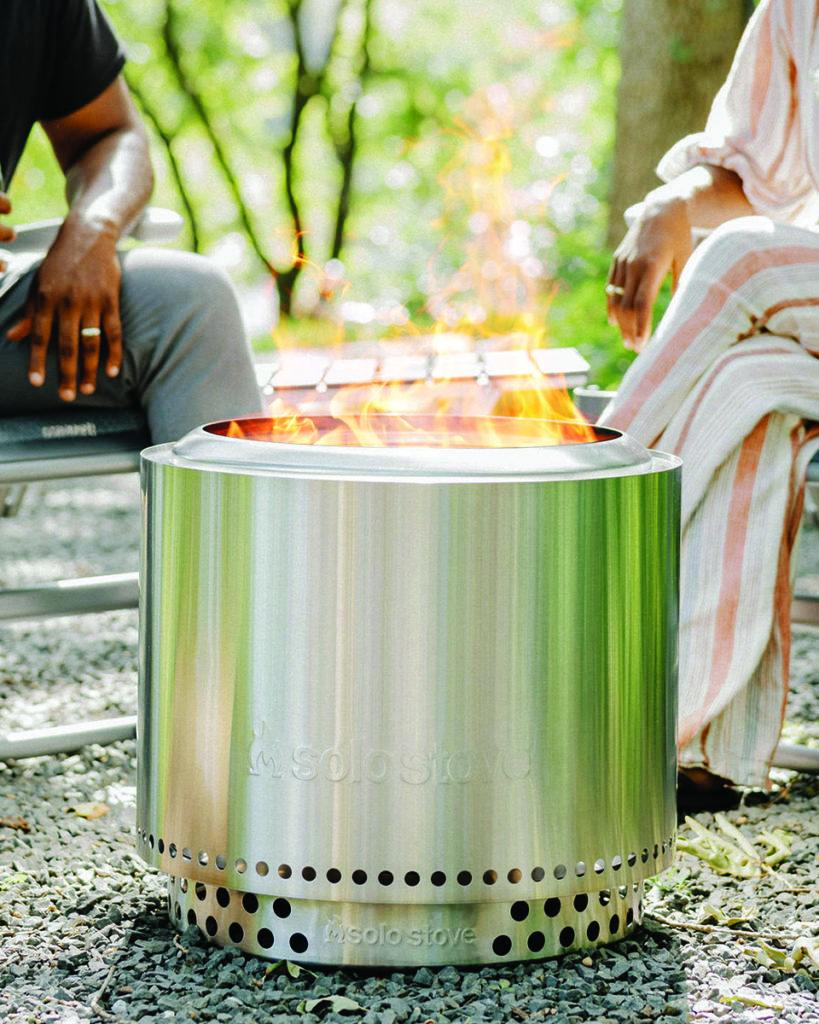 Life in lockdown created a new lifestyle for people everywhere, which gave way to new consumer interests, new product trends and subsequently, new reward redemption trends. Categories that revolve around life at home, such as fitness equipment, cookware, home improvement tools, and home office electronics were highly sought-after throughout the pandemic. Moving forward, Rymax anticipates seeing a rise in fashion and luxury goods as people continue to resume life in the new normal. Now that players have returned to casino properties, new reward trends will need to be considered when it comes to player loyalty. Casino property leaders seeking to re-engage former players, initiate trial with new players and drive repeat play across all audiences will benefit from the help of an expert partner who not only has the tools and services to help rebuild a loyalty program, but also an understanding of (and access to) the rewards that make players tick. Whether players seek a new Solo Stove for backyard bonfires, a new Echelon stationary bike for at-home workouts or a new MCM laptop bag for their return to the office, Rymax can deliver everything they need – and more.
UVDI
(661) 295-8140
uvdi.com
G2E Booth #4105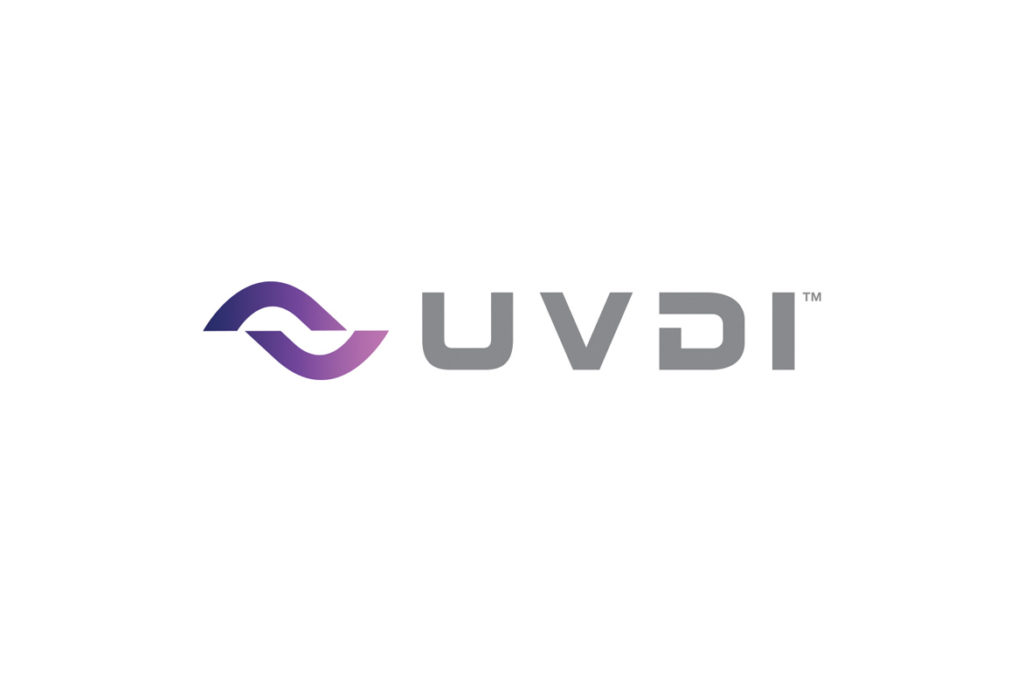 UVDI provides proven UV-C Indoor Air Quality solutions that protect employees and guests, and provide an enhanced, safe and comfortable gaming experience. UVDI's advanced UV-C Air Disinfection technology to eliminate SARS-COV-2 (COVID-19) and Air Purification products for odor and smoke removal is trusted by leading tribal gaming resorts and over 10,000 commercial facilities worldwide.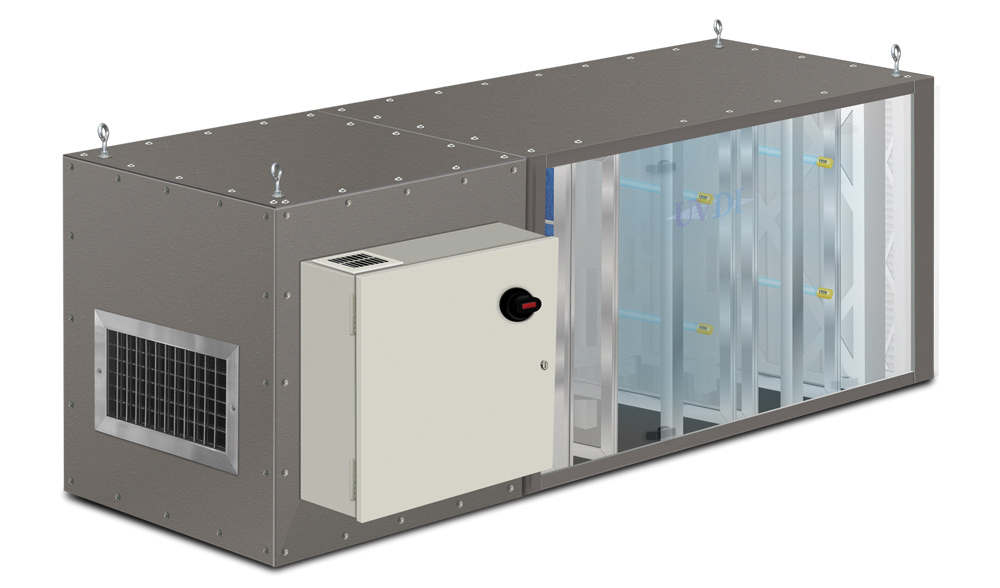 At G2E 2021, UVDI will introduce the V-PAC PRO for proven UV-C Air Disinfection and Purification in a unit flexibly installed outside of the HVAC system. V-PAC PRO delivers improved Indoor Air Quality benefits, including independently proven 99.9% elimination of airborne SARS-COV-2, air purification and contaminant removal, reduction of smoke and odors and continuously increased air flow for better air movement. Because of its proven effectiveness both in eliminating airborne SARS-CoV-2 and removing smoke and odors, V-PAC PRO can help drive resort growth by providing a protected and comfortable gaming experience for all guests. V-PAC PRO has recently been installed in Three Rivers Casino Resort's two leading properties on Oregon's Central Coast and in Atlantis Casino Resort Spa in Reno, NV.