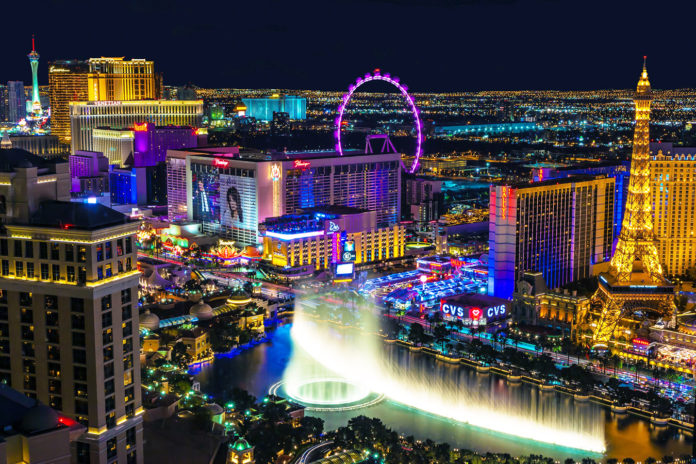 Innovative games and technology will be center stage at the first Global Gaming Expo (G2E) to take place since the beginning of the pandemic, which will be held October 5-7 at the Venetian Expo in Las Vegas. Below are company profiles of the leading game manufacturers, and what will be unveiled on the show floor…
AGS
(702) 722-6700
playags.com
G2E Booth #1253

AGS is a global company focused on creating a diverse mix of entertaining gaming experiences for every kind of player. The company's roots are firmly planted in the Class II Native American gaming market, but the customer-centric culture and growth has helped AGS branch out to become a leading all-inclusive commercial gaming supplier. Powered by high-performing Class II and Class III slot products, an expansive table products portfolio, real-money gaming platforms and content, highly rated social casino solutions for operators and players, and best-in-class service, AGS offer an unmatched value proposition for casino partners.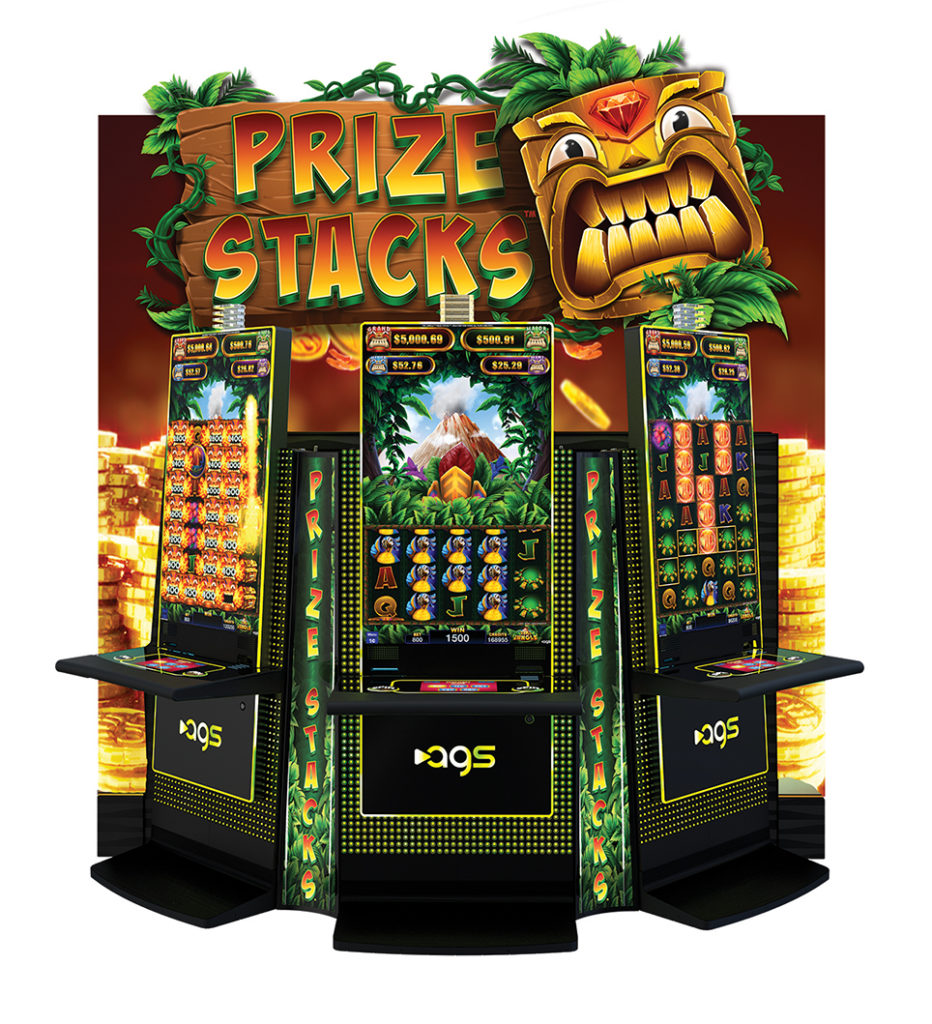 At this year's G2E, AGS will showcase an array of slot, table, and interactive products designed to drive revenue, player engagement, and operating efficiencies. In its slots portfolio, highlights will include new games for the award-winning Starwall x Orion video display, the Prize Stacks games Tiki Shores and Tiki Jungle, along with the Epic Reels Family featuring Musha and Muoko. The company will also highlight its Orion Curve Premium platform featuring new Mega Boost game Wheel Charge and the Vegas Gold family, highlighted by launch title Golden BLVD.
From AGS' table products division, G2E attendees will see the award-winning Bonus Spin Xtreme progressive and the company's new Pax S single-deck packet shuffler, as well as an array of new proprietary table games, progressives, side bets, and table signage.
And from the company's interactive division, highlights will include AGS' real-money gaming platform and content, including Rakin' Bacon!, Capital Gains, Red Silk, and Fu Nan Fu Nu, which have been strong performers in online markets in the U.S. and internationally.
Aristocrat Gaming
(702) 270-1000
aristocratgaming.com
G2E Booth #1133

Aristocrat Gaming is a leading provider of games, hardware, and systems to tribal operators in North America. Aristocrat brings joy to life through the power of play with leading games in Class III and Class II, and innovative systems solutions. At G2E 2021, Aristocrat will introduce the next evolution of premium products designed to drive market growth through innovation and player engagement. Aristocrat's MarsX™ cabinet is the #1 dual-screen offering in the industry, and Aristocrat will show a vast array of new games, including next-generation evolutions of proven game families. Aristocrat will also show new innovations to player-favorite brands such as Mighty Cash™, Buffalo™, Gold Stacks 88™, Baby Choy™, Mr. Cashman™, Make That Cash™, and more.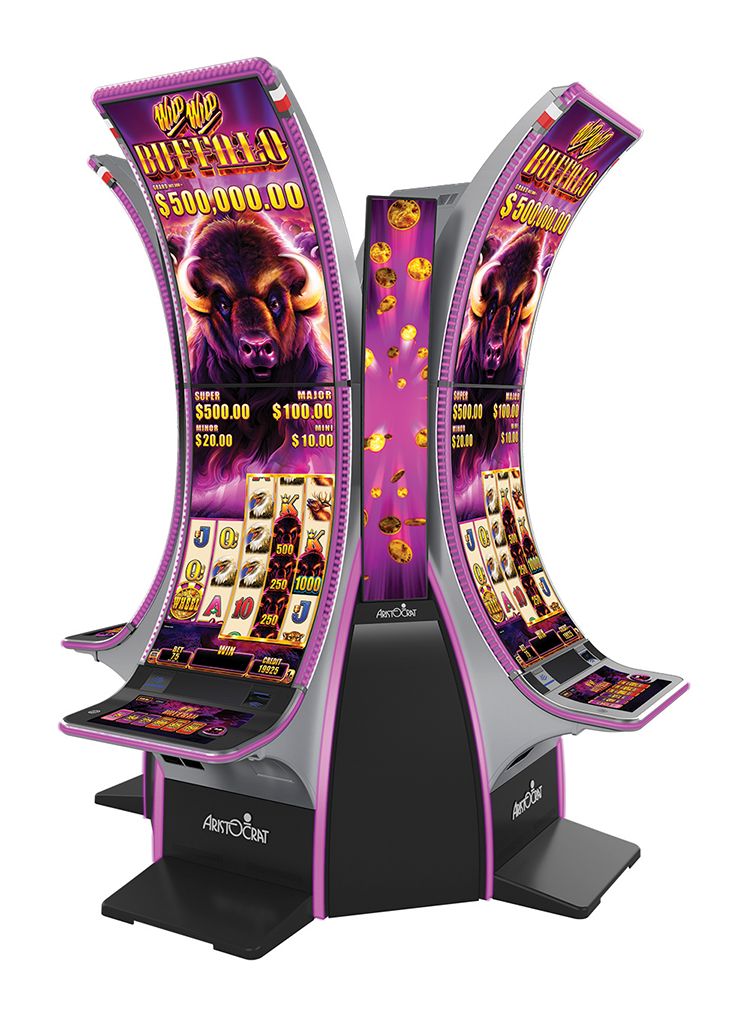 Stepper players love Aristocrat's Relm™ and new Relm 5 Reel, and Aristocrat is expanding the game library with new games such as Buffalo Instant Hit!™, Make That Cash™, and Jackpot Hits™. Building on its success in high-denomination rooms, Aristocrat will display new products designed for high-limit players with video games. The instantly legendary Buffalo Link™ will stand tall amongst other recently released player favorites including Wild Wild Buffalo™ and Timber Wolf Diamond™. The all-new adventure of Game of Thrones™ Kings Landing will be in the booth, showcasing what's to come from Aristocrat – new titles that will be revealed only when the curtain rises at Aristocrat's booth.
VGT Class II Innovations by Aristocrat Gaming bring recognizable, high-performing Class II-only content on superior hardware combined with top trending features and mechanics. At G2E, Aristocrat will unveil a new Class II MarsX Portrait with a launch title that is available only in Class II. Additionally, Aristocrat will show Class II exclusives. And Aristocrat will unveil a new version of Lightning Link™ for Class II.
Aristocrat's customer experience (CX) solutions drive and enhance the guest experience, and the company will show dozens of cutting-edge and innovative CX solutions, including leading solutions for contactless and cashless gaming, the PlayerMax™ loyalty app, Oasis Loyalty Kiosk™, Tickets at the Table, Drinks on Tap™, EnrollMix™, FloorFocus™, the One Link solution, and nVision™.
Bluberi
(800) 720-5155
bluberi.com
G2E Booth #3559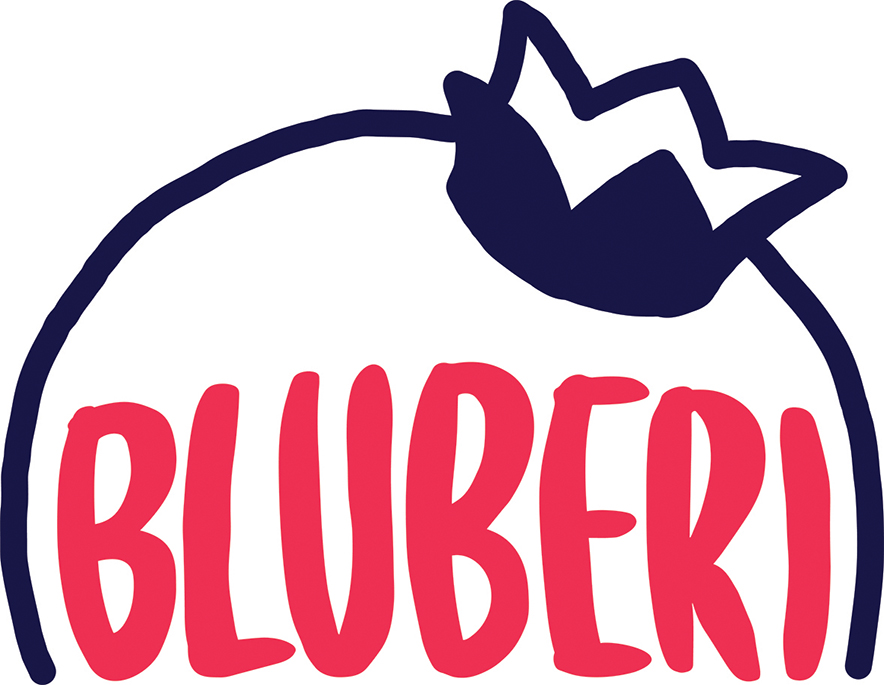 Backed by more than 25 years of industry experience, Bluberi is an inventive company that is dedicated to developing and delivering highest quality casino gaming experiences to players and operators. The company has strong roots in the tribal gaming market and is focused on pursuing licenses and partnerships in more jurisdictions across the country. All games created by Bluberi are available for Class II, Class III, and TLS markets, making the company uniquely poised to serve all of its customers simultaneously with new and compelling games.

In 2021, Bluberi is introducing several new cabinets to house its growing library of high-performing slot games. The company will showcase its new Novus b49 cabinet at G2E 2021, which is already on casino floors across the country, and experiencing success with titles such as Waves of Fortune ™ and Colossal Dragons™. The Novus b49 features an LCD button panel, alongside a physical 'play' button, and a 49-inch vertical monitor showcasing full HD 4K graphics with Max RGB Color Enhancement. The Bluberi Novus Lighting System™ will grab players' attention from across the casino floor, and a growing library of exciting and beautiful games will keep players in their seats for hours.
Bluberi has also partnered with bZillions to create something truly unique and establish a new niche on the casino floor. The first game to be released from this partnership, Reels of Steel™, will stop players in their tracks with its combination of new and legacy features that combine to become game-changers in the space. The game is housed in the Big Mech™ cabinet, which stands over nine feet tall and features three oversized mechanical reels. The reels feature LCD screens behind each symbol to deliver surprising and delightful animations and effects to enhance game play. Reels of Steel is a high wager game, featuring a top award of $100,000 at max bet.
Eclipse Gaming
(770) 277-8783
eclipsegamingsystems.com
G2E Booth #2840

Eclipse Gaming has had a long legacy of serving tribal communities and is uniquely positioned as one of only a few suppliers dedicated to Class II gaming. Eclipse Gaming purposefully aligns the right people, right products and the right partners to ignite success and 'Go Beyond the Game.'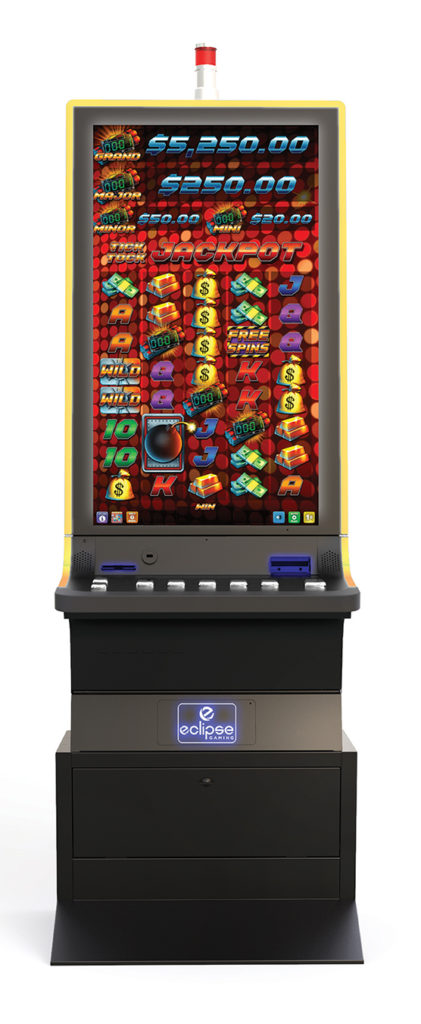 With this targeted focus on Class II, Eclipse Gaming continues to make significant strides in innovation and entertainment value with each product they release. Eclipse will showcase its continued commitment to the Class II market with the debut of fresh, new content as well as the expansion of Eclipse's portrait cabinet line. The Impact cabinet line will include three monitor sizes as well as the option of a 4K monitor and enhanced LED lighting.
The Eclipse team has focused on building upon their game performance successes and enhancing new title launches at G2E with many new features not seen in Class II that will be impactful to players. The changes Eclipse's game designers have implemented over the past few years have transformed the look of their Class II offering to look at play like a Class III game.
Featured on the new Impact 49 portrait cabinet, Tick Tock Jackpot is a 5×8 reel game that creates an adrenaline-pumping experience. The Count Down Pick Game adds rapid action as players work to beat the clock to pick the best symbols and create chain reactions that explode to reveal prizes. Tick Tock Jackpot also features the player-favorite hold and spin bonus with expanding reels to give players more opportunities to win big.
Everi
(702) 855-3000
everi.com
G2E Booth #1150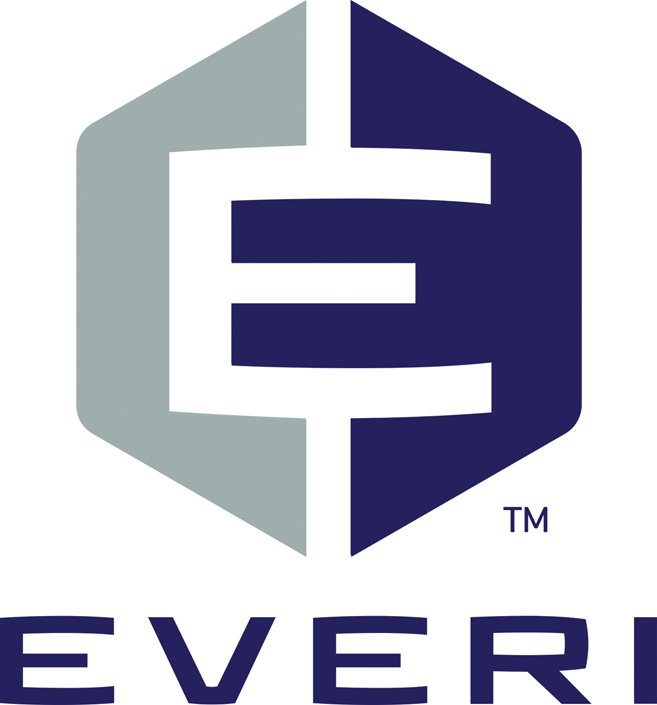 With the help of trusted Class II and Class III Native American gaming partners, Everi's mission is to lead the industry through the power of people, imagination, and technology. A proven market leader in the tribal gaming space, Everi remains committed to understanding its casino partners' needs in this rapidly evolving industry. After helping tribal customers navigate the uncharted territory of the past year, Everi's investments at G2E are aimed at developing innovative gaming technology solutions.
As a premier provider of land-based and digital casino gaming content and products, financial technology, as well as player loyalty solutions, Everi's core focus remains on player engagement and assisting tribal casino customers to operate more efficiently.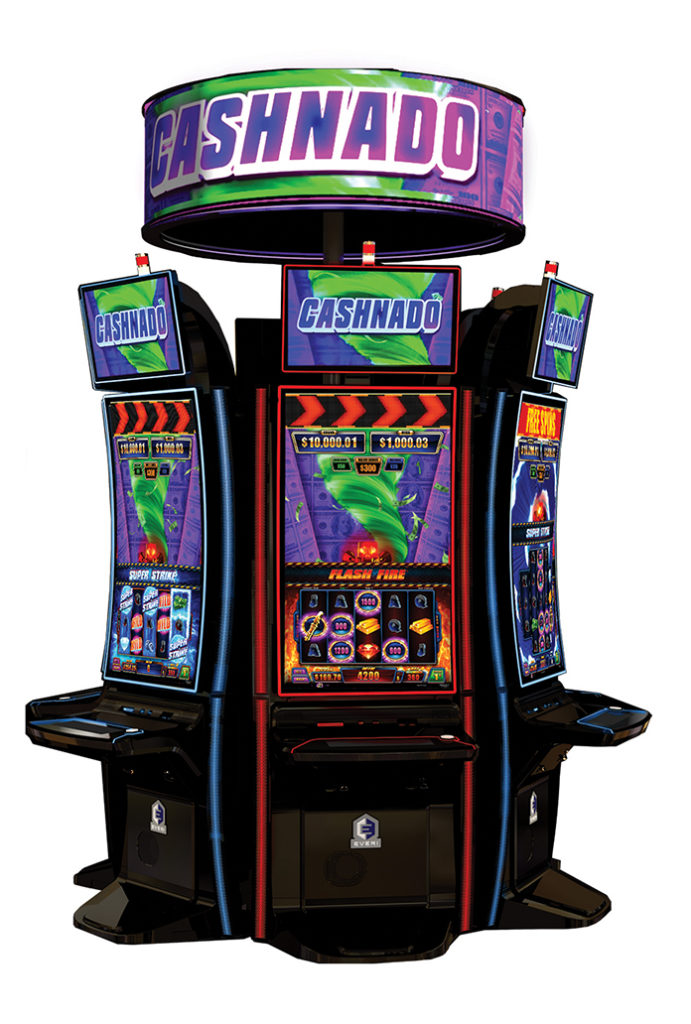 Everi will showcase new additions to its award-winning games library at Global Gaming Expo 2021, including the old west-style Gold Hills™ Series with an exhilarating Gold Run™ bonus feature that dares players to beat the clock to win jackpots and gold nugget prizes, as well as the Egyptian themed Star Wild™ Series, which also showcases a time-based frenzy mode. Both series of games will be featured on the Empire Flex™ cabinet.
Soon-to-be-released for-sale offerings via Everi also include Gold Shots™ and Wild Freedom™, which are stepper themes that offer operator configurable max bet. Available on the Player Classic® cabinet and the 5x Skyline Series™, both are inspired by consistent top performers Double Jackpot Gems® and Triple Jackpot Gems® on the Player Classic with Skyline™ top box.
Everi's robust lineup of premium titles include the recently released Cashnado™ Series on the newest, fully featured banked product Flex Fusion™ that showcases a frequently occurring Cash Grab™ bonus, which triggers during Cashnado Alert, a bank-wide community event. The highly successful Discovery Channel Shark Week® theme returns with the launch of Shark Week® Feeding Frenzy™ on the Empire DCX™ premium cabinet. Jackpot Falls™ serves as the follow-on series to Dragon Kingdom™ on Empire Arena™ with an innovative twist to its bank-wide bonus feature. The patriotic and star themed stepper titles American Wheel™ and Star Wheel™ present beautifully on the Skyline Revolve™ cabinet and will also be on display at G2E.
Gaming Arts
(702) 818-8943
gamingarts.com
G2E Booth #3353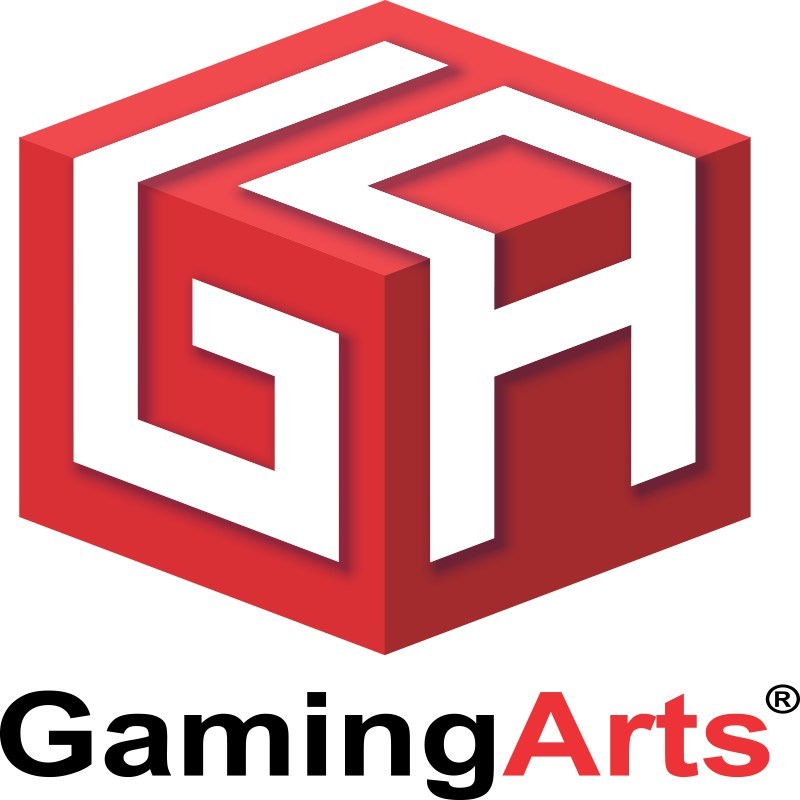 One of Gaming Arts' primary goals is to support its many tribal customers and partners as the industry continues to recover from the pandemic. With this in mind, Gaming Arts will launch a series of new games and cabinets including its beautiful new 49" portrait cabinet, the VertX™ Grand, with a library of compelling dedicated new games. This new state-of-the-art form factor offers exceptional functionality and best-of-breed hardware with a theater quality sound system.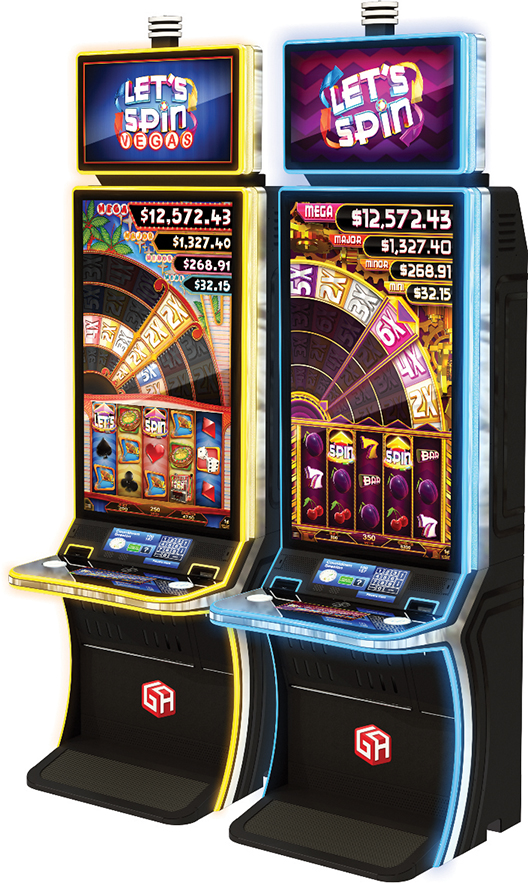 These games will include the Let's Spin™ series, including Let's Spin™ and Let's Spin Vegas™. They are fast-paced unique games that will bring out the gambler in any player. Additionally, the Pub Series™ of four distinct themes will be on display, an imaginative series that will delight players of all ages.
The new lineup of VertX™ games doesn't stop there. Gaming Arts' Casino Wizard™ electronic table multi-game, which has taken the country by storm, will soon have a big brother, Casino Wizard VIP™. Casino Wizard VIP™ will include a greatly expanded game lineup with some of the most intriguing side bets available anywhere in the world, all of which can only be found exclusively on Casino Wizard VIP™.
Proven favorites like the Dice Seeker™ series will also be on display including the award-winning Heroes and Villains theme. Additionally, new games for the Phocus™ cabinets will also take center stage including: the fast-paced Quick X™ series, Fortune Finders™ series, Traveler™ series and Cyber Dragon™, a one-of-a-kind new Asian themed game that will be sure to delight gamblers everywhere.
Premiering as well are several new games for Gaming Arts' HaloTop™ wheel cabinet including the fun-loving Gumball Game™, hilariously scary Spooky Spins™ and Fortune Flip™.
As a world leader in keno systems and high stakes bingo, Gaming Arts will also continue its tradition of innovation in these areas at G2E, including the new TITO enabled and completely self-contained EZ Keno kiosk.
IGT
(702) 669-7777
igt.com
G2E Booth #3659

At G2E 2021, IGT will showcase its many growth-driving innovations for tribal casinos. Under the theme, "It's Game Time!," the company will demonstrate games, cabinets, systems and solutions across all of its gaming verticals that clearly reinforce IGT's commitment to delivering performance and world-class entertainment.
IGT will leverage G2E as a platform to extend the excitement of its 25th anniversary celebration of the most successful slot theme of all time: Wheel of Fortune slots. The company will have a dedicated Wheel of Fortune-themed area within its booth where IGT will unveil new Wheel of Fortune games such as Wheel of Fortune 2x Wilds Diamond Spins. IGT will also demonstrate new millionaire-making Mega- bucks slot games, next-generation The Price is Right video slots games and high-excitement multi-level progressives.

IGT's core hardware and content portfolio will be another anchor of the company's showcase. On the high-performing PeakSlant32 cabinet, IGT will reveal new compelling core games such as Lucky Larry's Lobstermania 4 and Greek Lightning/Lucky Lightning, while the PeakSlant49 premium-quality cabinet will showcase new core games, Stinkin' Rich Skunks Gone Wild, Da Vinci Diamonds Masterpiece, Wolf Run Eclipse and more. In the mechanical reel segment, IGT will display new games for the S3000 and S3000 Jackpot cabinets.
As a leading B2B sports betting technology supplier, IGT will highlight the power and versatility of its PlaySports platform and its portfolio of sports betting peripherals. It is supported by self-service betting technologies such as the PlaySports Kiosk, the award-winning CrystalBetting Terminal and the PlaySports Pad, and is backed by a trusted and experienced team.
When it comes to the cashless gaming revolution, IGT is leading the way with its Resort Wallet and IGTPay modules for the IGT Advantage casino management system. As the industry's only fully turnkey cashless solution, Resort Wallet and IGTPay deliver meaningful benefits to players and operators.
Staying true to its roots, the company will show new innovative video poker game concepts for the PeakBarTop, CrystalSlant Poker, Cobalt 23 and CrystalCurve cabinets. IGT will round out its G2E portfolio with advancements in iGaming, next-generation ETG, Class II and CDS Class II products.
Novomatic Americas
(224) 802-2974
www.novomaticamericas.com
G2E Booth #1259

At G2E this year, Novomatic Americas will feature sleek cabinets, new concepts in sports betting retail technology, video gaming technology, and exhilarating progressives. Customers will see Novomatic's stunning product lines showcased alongside a variety of entertaining premium content, core content, systems, and exciting new progressive jackpot product lines.
A new Thunder Cash™ Link progressive game, Voodoo Magic™, will enhance the popular multi-level jackpot offering and give operators a new look. Using the new Signature Tower Design, the beautiful Marie Noveau, comes alive with the magic of the bayou. For the ultra entertainment experience, Novomatic Americas will also launch The Ultra Boost™ Link progressive, giving a new boost to the popular lock and spin feature. The three exciting titles, Grand Eagle™, Tiger Storm™ and Great American Buffalo™, don't disappoint. Go wild and unlock two matrices where players can accumulate wins simultaneously.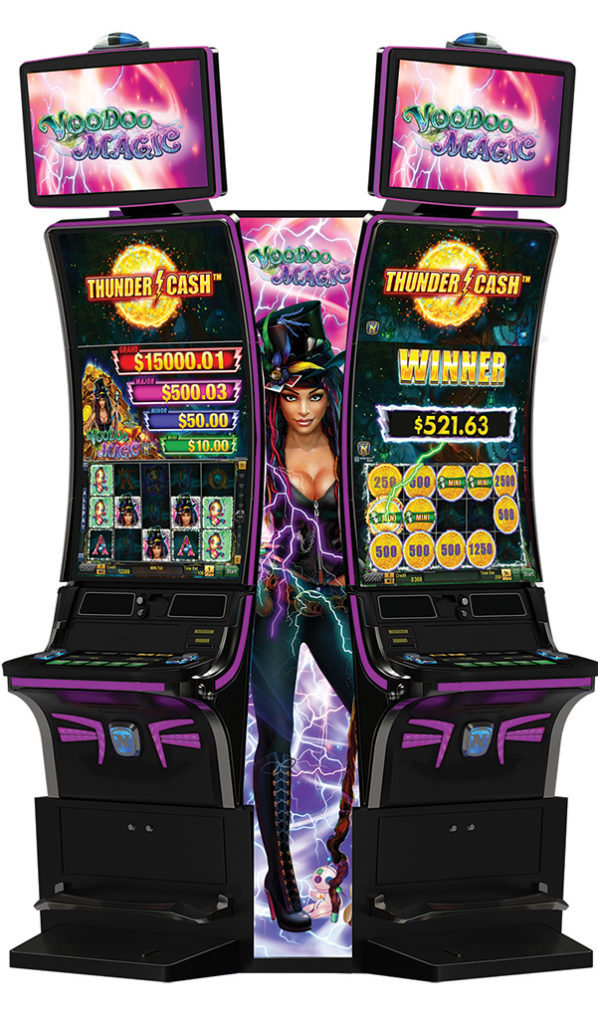 Ranked #1 or #2 on the Eilers Report small supplier list since July 2019 is the always sweet Money Party™ Link. Novomatic has also released several stunning families of stand-alone progressive titles. The attractive mix of games, include Eternal Mandarin Ducks™, Royal Crane™, and Noble Peacock™ progressives available on multiple cabinets. Leveraging the success of the Dancing Series of games, enter the Dancing Tiger™ Gold and Dancing Lantern™ Gold, with its desirable rising lantern jackpot mechanics and entertaining trigger features. And, for those who like mythology, play the Mythological Creatures family of games, with the Mighty Minotaur™ and Enchanted Pegasus™ paying Power Prizes™ galore.
The Novoline™ Ji Deng Gao Zhao™ link has so much player appeal. Shown with the Signature Tower, with two themes available, the enchanting Foo Baby, Jade Dragon and smiling Happy, Lucky Cats watch over you and bring much luck and prosperity to all who play Lucky Trail™, and Lucky Path™.
The Novostar® V.I.P. 3.50 is a big hit in the VGT market. Visitors to the booth can see game mixes for the Illinois, Pennsylvania, Georgia and Puerto Rico market. They can also experience the new myACP Casino Management system for Illinois and Pennsylvania. This route management tool is the choice of smaller, widely dispersed route operators as an easily implemented performance management tool.
A leader in kiosk hardware as part of its ever-growing portfolio, the Novomatic ActionBook™ offers quick response times and a user friendly, multi touchscreen monitor experience. It is the kiosk of choice for multiple software providers and large operators. The Action Book™ Mini and Action Book™ Plus will elevate sports wagering to new levels.
Scientific Games
(702) 584-7700
scientificgames.com
G2E Booth #1116

Scientific Games is innovating and delivering the necessary systems, solutions, and cutting-edge products that empower its tribal casino partners to operate safely and efficiently and create a state-of-the-art gaming experience for players. Through a clear vision and strategy, best-in-class talent, a scaled research and development investment, executing with intention and winning as a team, Scientific Games is driving the future of gaming.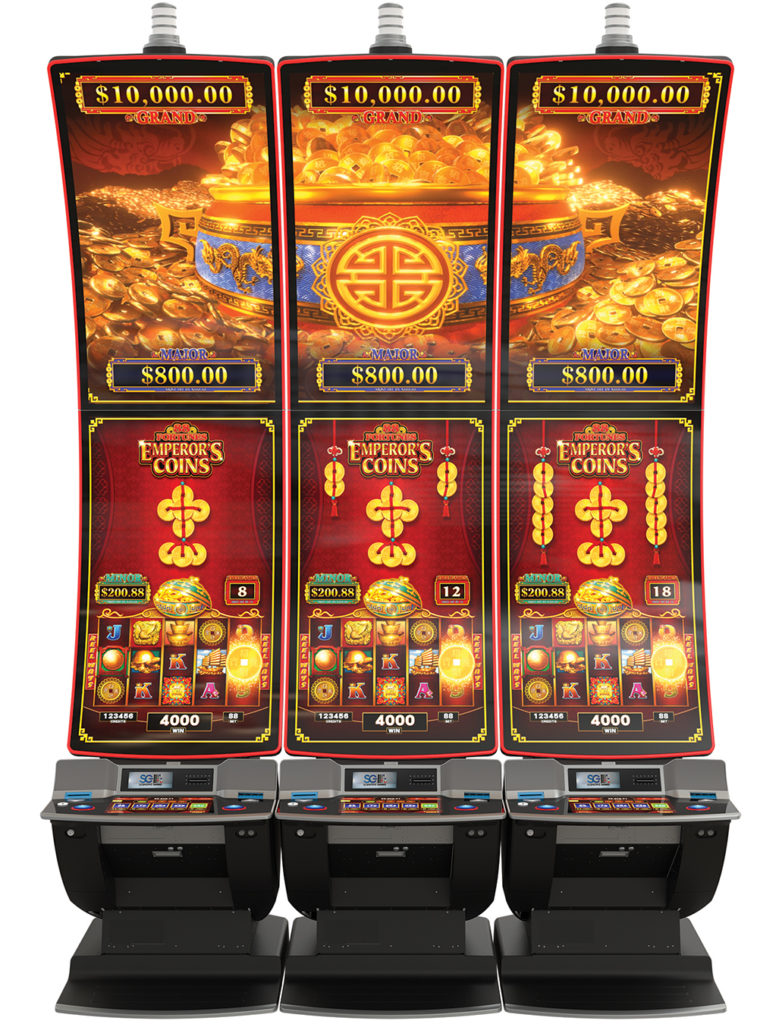 Mural™, Scientific Games' most visually dramatic gaming cabinet, features a stunning dual 55-inch, 4K resolution curved display, embedded wireless charger for easy mobile phone charging, and both the main monitor and the cabinet's iDeck are touchscreen enabled for a seamless player interaction. New titles include Emperor's Coins™ – Diamond Eternity®, Monopoly Water Works, and Ultimate Fire Link® Explosions.
Unified Wallet allows players to experience a cardless and cashless gaming environment, giving them the power to instantly access funds to play slots and tables. Unified Wallet offers simple fund transfers in and out of the game, as well as loyalty club registration and access, delivering the technology casino players are demanding, while increasing player engagement and loyalty.
Scientific Games is taking table scoreboards to the next level with the new i-Score® Ultra baccarat table display. i-Score Ultra provides operators with a slim and sleek 27-inch, double sided display with 4k resolution. In addition to stunning graphics, this cutting-edge baccarat table sign will capture the attention of players with its embedded, low-profile LED light bar that displays lighting animations synchronized to game outcomes and trends.