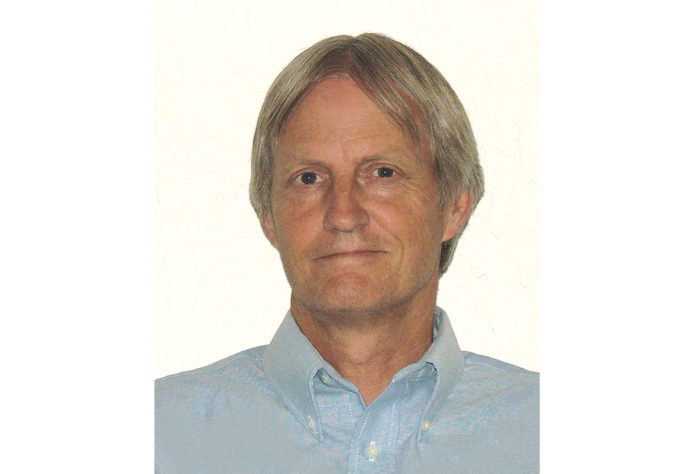 by Craig Pendleton
The business community is adjusting to new lower numbers of available staff. Most have revised compensation and benefit levels to compete with other employers seeking the same employees. Some have made aggressive changes to compete for new staff including hiring bonuses, referral fees for casino staff, gasoline assistance for commuters, housing assistance for key positions, creating more internal growth development paths, enhanced flexibility of shifts and schedules, and expanded employee recognition programs. Most employers have established what they believe is a realistically achievable, though not necessarily desired, amount of staffing. In most cases, returning to the amount of pre-pandemic amenities is now unrealistic. Casinos are determining who the most important customers are to provide with food and beverage amenities from a business perspective.
The next strategies to best utilize new staffing levels are to streamline and modify operations by addressing simplification of products offered, in-house production, style of service, and customer engagement in the steps of service. Additional strategies include the application of new expanded technology, adjusting physical layout, and operational processes.
Strategies to Accomplish Providing Food and Beverage Using a More Limited Level of Staff

Simplify menus: Reduce and adjust menus to offer less items with rotating specials. Menu items still offered should be customer favorites that were best sellers on past menus. Every element of each menu item must use the best ingredients available to create distinctive differences from the competition. If serving a hamburger – use the best meat (this could be a fresh ground mix of different beef cuts), unique seasonings, distinctive cooking methods, the freshest and finest quality bun available. Offer different options of toppings, seasonings, and add-ons. Create a signature item in each menu category that is unique and better than what is offered by the surrounding operations.
Simplify food and beverage production and style of service: Outsource food preparation in some areas. Concentrate on final cooking and plating. Convert prep cook staff members to line cooks or to dining room positions. If needed, convert full-service outlets to modified service using adjusted physical layout/steps to provide service. Modified service may include customer interaction and involvement in the process of ordering, picking up food, getting their own beverages, and transacting payment for their meal.
Add Technology in Food and Beverage Outlets

Electronic mobile and/or kiosk waitlists: Enable guests to add themselves to waitlists remotely via mobile app or directly using kiosks. The system quotes wait times and pages guests via their cell phone or a pager when their table is ready. Some systems can even direct guests to their actual table for self-seating.
Table control systems: Provide real-time total control of dining room tables, table seated time clocks, table status,
automatic server rotation of next party assigned, dirty table alerts, supervisor alerts, and main control at host/hostess stand.
Menus: Go paperless and convert to Electronic/QR mobile menus. This system can interface with menu boards and update menu items allowing item and pricing adjustments in real-time.
Ordering: Guest self-ordering utilizing: QR mobile or kiosk ordering without utilizing service staff to place orders. Or Streamlined Service Staff ordering utilizing: Handheld point-of-sale (POS) devices for servers that allow order taking and cashiering functions tableside without requiring a trip to the kitchen or side station.
Kitchen display systems (KDS)/server paging systems: This system replaces kitchen ticket printers. These have extensive benefits that coordinate and time production cooking, reduce required cook's line cross communication, allow review of "all day counts" (total of each item that should be cooking), offer ticket/table clocks, have "food in pick up window" clocks, server/manager pager alerts when food orders are ready eliminating trips to check on food, and allow for supervisor alerts when performance goes outside of established standards.
Prep/expo carryout order and packaging tech: Assists in grouping and preparing food for carryout. Add a printer for carryout orders that prints labels for each item that includes a checklist of add-ons, condiments, and sides listed. Include a hot items ticket and a cold items ticket to attach to each bag.
Self-payment by guests: Via mobile app or kiosk. A guest is able to instantly retrieve their check and pay at the table using debit/credit card, electronic comp redemption, individual discounts based upon offers or loyalty tier, pay from players card if redeeming comp points or using a cashless payment system.
• Handheld POS terminals + food runners = Improved guest service from servers who can wait on more tables, spend more time with guests, and make more money.
• Larger server stations due to greater efficiencies = more guests served = larger total individual sales = larger total tips for each server.
Add Technology in Bars and Gaming Floor Beverage

Gaming player self-ordering of beverages (beverage ordering service system): Allows a player to order their own beverage directly from the slot machine they are playing. Most slot interface systems now have this capability. Once the player orders a beverage, the cocktail server delivers it directly to the player and collects payment.
Handheld ordering and payment devices interfaced with the POS: Allows cocktail servers to remotely order beverages from the gaming floor directly to the bartender and also allows transaction of customer payment at the point of order.
Automatic bartending dispensing stations: Cocktail dispensing stations interface with the casino POS system to allow cocktail servers to get their own beverages without a bartender. This system ties into the liquor gun system. The server rings in the beverage order, preps the glasses, and uses the station to dispense the cocktail.
Make Physical Adjustments

Review each service process and how many physical steps are required to perform them: Modify processes to reduce or eliminate extra steps and distances. Relocate the most needed items closer to the service area (to go boxes, beverage refills, serviceware, place bus tubs closer to dining room stations). Locate hot/cold carryout order holding cabinets at the point of guest pickup and complete all final packaging and bagging at the time of guest pickup (helps reduce the amount of serviceware and condiments that are wasted when bagging).
Consider converting to self-serve beverages: In more casual service outlets.
Make Staffing Flexibility Adjustments

Crosstrain staff members and flex their duties based upon each day's staffing that shows up for work. Typically, the balance will swing either towards front of house or back of house.
If short in the front of house: Dishroom staff can bus tables in the dining room while allowing dirty dishes to accumulate at the dish station. Flex dishwashing staff between outlets. Lead line cooks can expo on the server's side of the pass shelf.
If short in the back of house: Bussers can help dishwashers, servers with beverages, and with pre-bussing. Bussers/servers can run carryout orders to the front staging area. Use food runners for order delivery to guests at their table.
Action Steps Longer Term

Take a hard look at what other staff resources are available and already working at the casino that can be utilized during rush periods. As technology is added in different departments to make job functions simpler, the additional work hours freed up should be targeted for immediate use prior to the staff members becoming acclimating to their additional "free time."
Opportunities Available at Many Properties

Merge kitchens/cooklines to serve more than one dining room: One shared kitchen positioned between two dining rooms. Place a single dish station between dining rooms and kitchens to allow shared staffing. Add internal composting to reduce trash hauling.
Repurpose existing staff member duties and responsibilities: This includes using office staff, warehouse staff, and food production staff to perform duties in dining rooms/kitchens for a few hours during the busiest meal period rushes. Revise purchasing/warehousing processes to "just in time" receiving of product: Received products flow directly to outlets and are not being warehoused, shelved, rotated, and then later transferred to outlets. Stop ordering to store, stack, transfer etc. Touch the product once.
Switch to bulk purchasing programs: Cooking oil: to save steps in filtering/draining/refilling and increase safety in not hauling old cooking oil throughout the kitchen to outdoor grease barrels. This also eliminates the packaging (tubs and boxes) and the back dock smells/insects. Bulk CO2: eliminates hauling, storing, exchanging, and safety chaining requirement of high pressure CO2 tanks.
Utilize supplier staff to perform certain processes in the place of casino staff: Processes for receiving: change to scanner-based receiving with vendors and require them to palletize products with all labels facing outwards to reduce check-in times and allow the delivery driver to directly move items to storage after being scanned in. Readjust draft beer layouts in beer coolers that will require draft beer delivery staff to stock and rotate kegs.
For Tribes Considering Becoming Landlords

After years of consideration by many tribes located in more remote areas and away from many potential staff members, opportunity exists to develop additional tribal enterprises by owning and managing housing. This can be entered into in a conservative fashion by starting with a small amount of mobile housing units for key supervision (assisted housing when seeking help from outside the area when the local staffing pool does not yield any more candidates). If this works well, grant-based modular, or pre-fab housing can be considered as rental units to expand available housing for casino employees, to expand the potential labor pool, and to create an additional diversified income stream for the tribe outside of casino profits.
The Future

There are a tremendous number of opportunities for each casino to reinvent, readjust processes, and physical layout to compensate for smaller staffing levels while gaining the financial benefits of lower costs and greater profitability.
Craig Pendleton is President of National Foodservice Consulting, Inc. He has consulted for the past 29 years as a tribal casino specialist. He can be reached by email at [email protected] or visit www.nationalfoodserviceconsulting.com.